Not much has happened since my last update.
I have actually powered up the system for the first time and confirmed the motherboard is working.
I sanded and sanded the side panel and I layed down some black primer. It's gonna be green just waiting on some U-Channel Molding to arrive and some various other minor parts to finish up the first part of the paint job.
You will notice there is a silver piece of sheet metal on the side of the 5.25 bays. I am still fabricating a mount for my Solid State Drives.
I laid in a mesh screen on the front door. I'm pretty sure i'm gonna make another mesh screen eventually as I got some ideas and i'm going to be adding to the paintjob.
Also apoligize for my case being dirty right now. I've been moving it around alot and even did some grinding on the back of the motherboard tray as cable management is being a real pain on this build.
There is some things I have not revealed going on with the unpretty side of the case. I will tell you this, the back side of the case has some big and unexpected surprises.
(the plastic piece where my fan controller is. It's not glued down in any of my recent pictures, I will try to fix that by next update)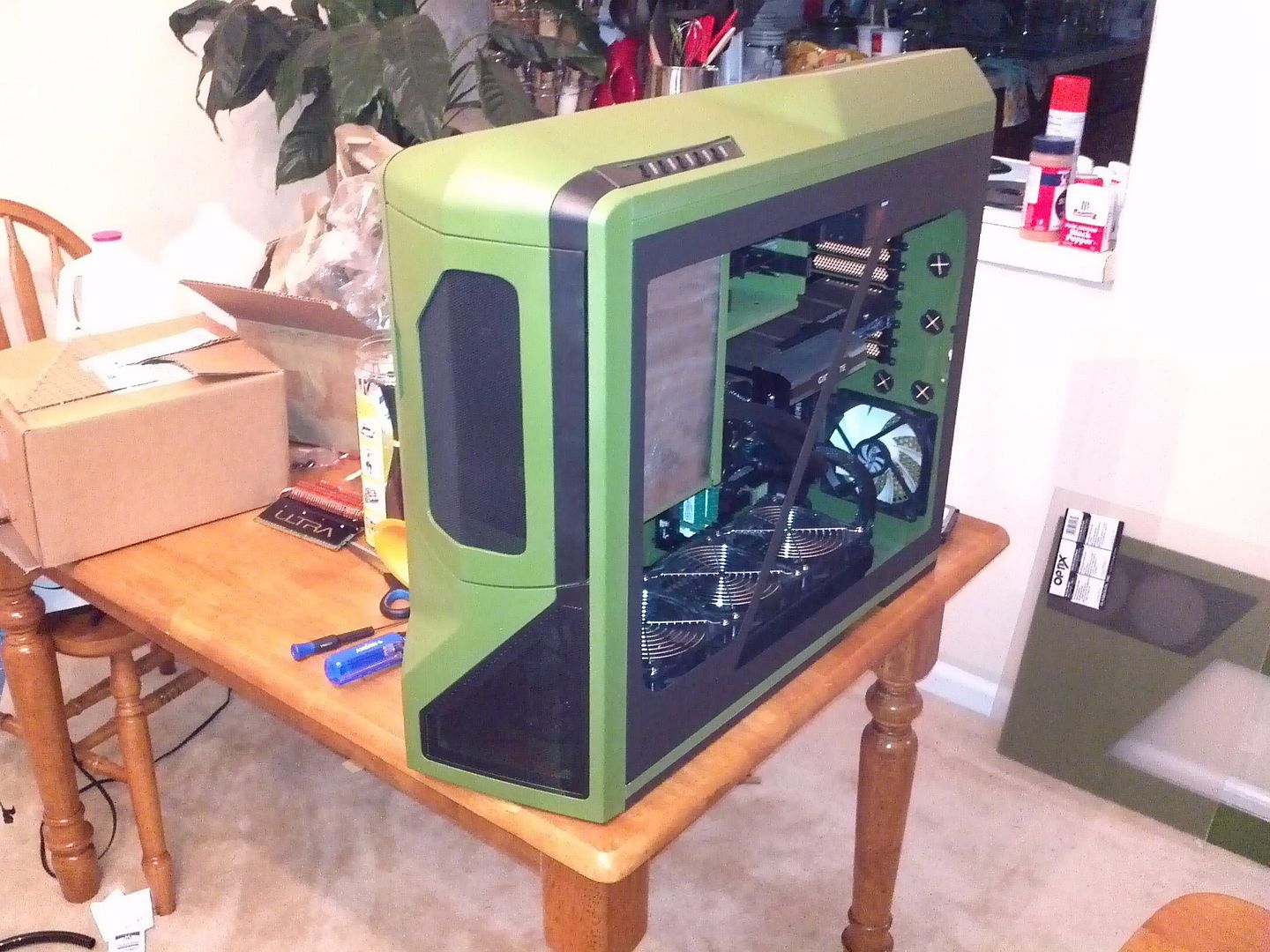 Edited by evil jerry - 4/29/12 at 12:31am