This Classified is Closed
For Sale:
Full System - i5 2500k, SSD, SLI 470's, FT02 B/W, much more!
Will Ship To: US48

Looking to sell my full Sig Rig system [with slight modifications as I have upgraded since updated my sig] - this thing is very well kept, cleaned often and looks gorgeous. Here is what you're getting:
CPU: i5 2500K - currently clocked @ 4.8GHZ with 1.45v, it does a 52X multi max, although I'm not sure the voltage that would need to be used to run this speed every day. 4.8GHZ is Prime95 24 hour stable.
Motherboard: MSI P67A-GD80 - excellent motherboard, i believe there is a newer bios version, haven't had the time to update.
Memory: G-Skill Ripjaw - 8GB (2X4GB), 1600mhz @ 1.5v - haven't ever felt the need to o/c
Heatsink - Venomous X with push/pull CM R4's (no lights) they are very quiet and push lots of air
GPUs - SLI MSI Twinfrozr II 470's - these are a powerful combo, I generally ran them at 800/1600/1700 @ 1.087v
PSU: ENERMAX|NAXN 82+ 750W - power efficient, looks good, and is best of all modular.
Case: Silverstone Fortress FT02B/W - of course black with a window, pushes lots of air, fairly quiet, one of the best air cooling cases out there, and absolutely gorgeous.
SSD: Crucial M4 64GB - recently installed, very low usage on it.
HDD: Raid-0 WD Caviar Black 1Tb's - very fast combo
Optical: Samsung Blu-Ray Combo drive - quiet, burns cd's quickly, does everything you need it to.
Fan Controller: Akust Fan controller - controls all 6 fans inside individually so that you can set how quiet or loud you want the case to be. When turned down, they are all whisper quiet.
Now here are the very few negatives:
1. This case is heavy, and thus expensive to ship. The price is as following to compensate for this: $1250 OR 1200 + 1/2 shipping which ever is cheaper.
2. One of the clips on a hot swap drive broke. The hot swap drive still works and holds in place plenty well.
3. One of the quick hold clips for an optical drive (the one that is holding the fan controller) broke
I"m sure that Silverstone would be more than willing to replace both of these parts if you just asked them to, I just haven't had the time or cared enough to ask them to replace them. Otherwise the case is in immaculate condition. I'm not looking to make a profit from the computer, it takes up a bit too much of my time and is time to move on. The price is quiet reasonable I feel, please PM me with any questions. I do not want to part out, and will not ship outside of the US48 as it is already going to be super expensive. If you are local and want to pick up, I"m sure we can work out something that way as well, I'm located on Long Island.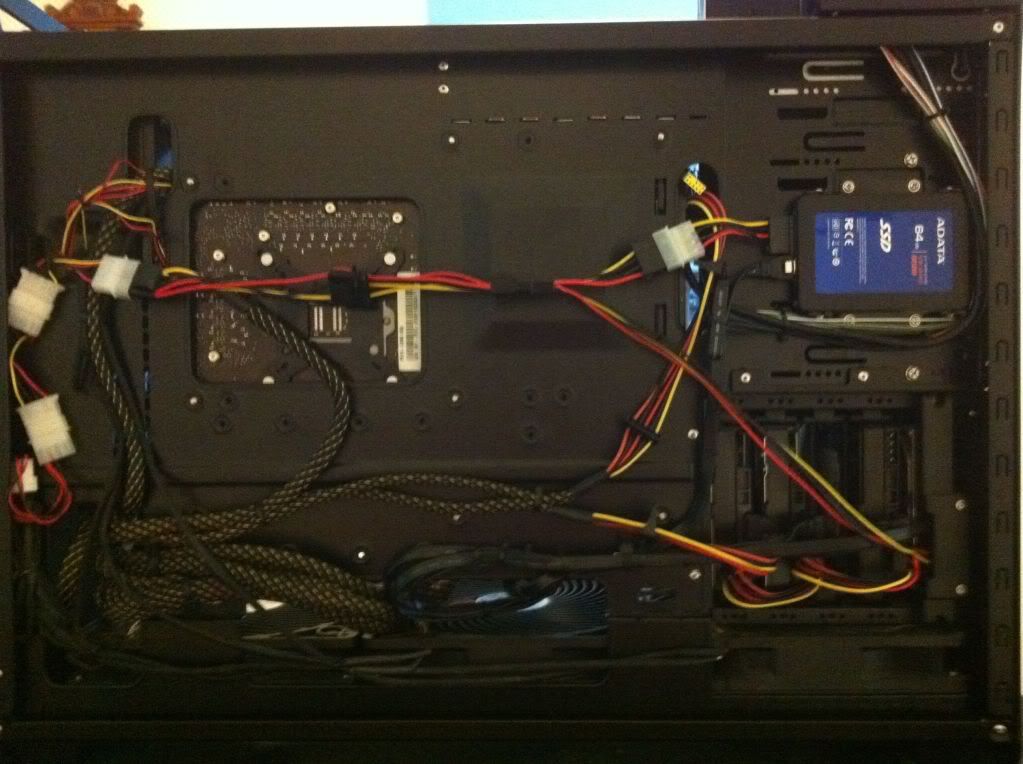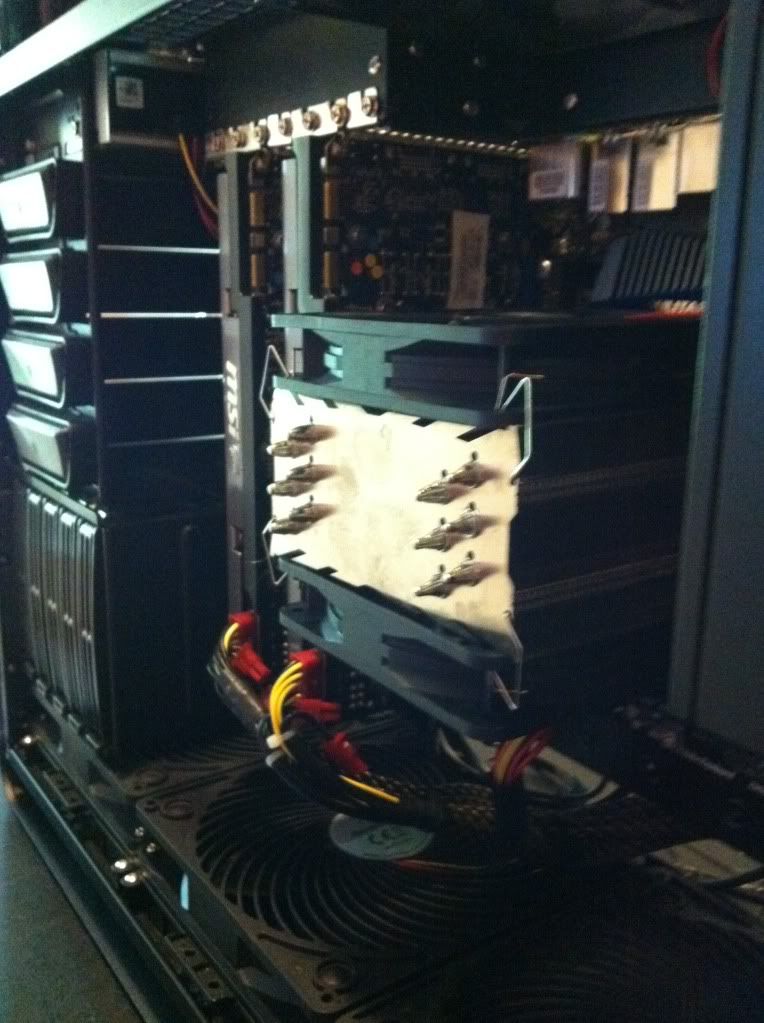 I will try to include as many accessories as I can find
Thanks for looking!
Paypal / Amazon payments only.
Edited by appleg33k85 - 3/27/12 at 11:49am
CPU
Graphics
RAM
Hard Drive
Intel i7 2860QM
AMD Radeon HD 6770M
Corsair Vengence 1600MHz
Samsung 840 Pro 256GB
OS
Monitor
Mac OS X 10.8
1680 x 1050 anti-glare high resolution
View all
hide details
CPU
Graphics
RAM
Hard Drive
Intel i7 2860QM
AMD Radeon HD 6770M
Corsair Vengence 1600MHz
Samsung 840 Pro 256GB
OS
Monitor
Mac OS X 10.8
1680 x 1050 anti-glare high resolution
View all
hide details