This Classified is Closed
For Sale:
FS: Asus P8Z68-V and P6X58D-E ***ALL GONE***
Will Ship To: Global

All prices include shipping for USA. If you want a shipping quote, send me a PM with your country and postal code.
The only trades I am interested in are Radeon 7xxx cards.
Quote:
Asus P8Z68-V LGA 1155 Motherboard
Price:
$125
*SOLD*
Product info
In great condition. Selling it as I have no more need for it. Has an integrated Intel Gigabit NIC for those that are wondering. Also the PCB is matte finish versus the typical glossy you find on most of their boards. Not sure if this is some "special" version or something. Flashed with the latest BIOS for Ivy Bridge support. Comes with everything pictured in retail packaging.
Quote:
Asus P6X58D-E LGA 1366 Motherboard
Price:
$85
*SOLD*
Product info
Fresh from RMA. Still sealed. I have the manual, installation CD, 3-way SLI, and 2-way SLI bridges. Comes in retail packaging.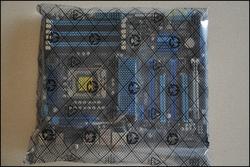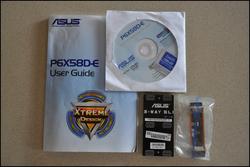 Payment
I accept:
- Amazon Payments (preferred)
- Dwolla
- PayPal
- Money orders
Shipping
- I will ship through whichever carrier comes out the least expensive (usually FedEx Home Delivery or USPS Priority Mail).
- Most orders will ship same day if ordered before 5PM ET. Otherwise I ship the following business day.
- I will not ship first (before payment).
Feedback
- Overclock.net --
Trader Rating
(100% positive)
- Heatware --
http://heatware.com/eval.php?id=61852
(100% positive)
Contact
- If you have any questions, you can simply send me a PM.
Edited by SimpleTech - 4/1/12 at 4:53pm