Quote:
Originally Posted by
SeanA
We just saw a non reference 7970 lightning with added vrm power and overclockability unable to beat the reference overclocked GTX680.
So the special version 7970 is unable to compete with the reference 680.
A non reference 680 will trump the 7970 lightning easily. The 7970 is "unable to compete".
For realsies? I dunno, I went from 7970 crossfire to 680 sli and they're pertty darn close - the 7970 wins a lot of games when they're at the max overclock. The max I could overclock my EVGAs were +100 offset. Also, 1070 is what reviewers are using as their overclock on the lightning which is weak. Most reference cards get far higher than that.
Basically it boils down to what games you're using. 7970 is faster in crysis 1/2/warhead, witcher 2, metro 2033 while the 680 is slightly faster in bf3, way faster in batman: AC and dirt 3.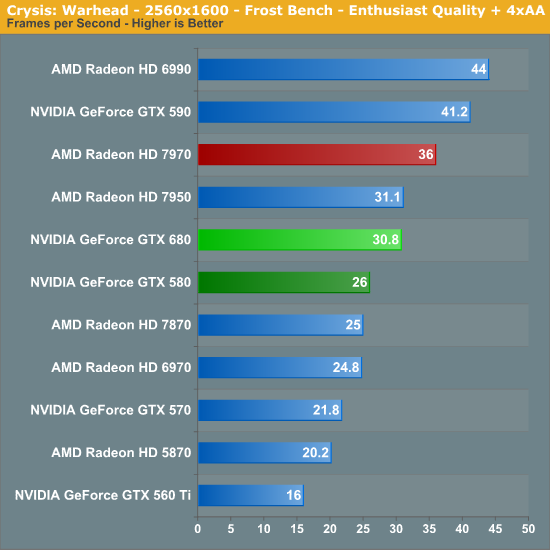 Edited by xoleras - 4/4/12 at 5:09am