This time it is Legit!!! I am Actually, infact, without a doubt building a custom computer desk.
So, My computer desk needs:
Corner Desk Design.
5:1 surround sound incl sub
Full tower Nvidia Edition CoolerMaster HAF X tower on rollout tray for modding
Trifinity compatible
Custom hutches for storage of papers, games, dvds, headphones, lights, etc.
Current design sketch looks like this: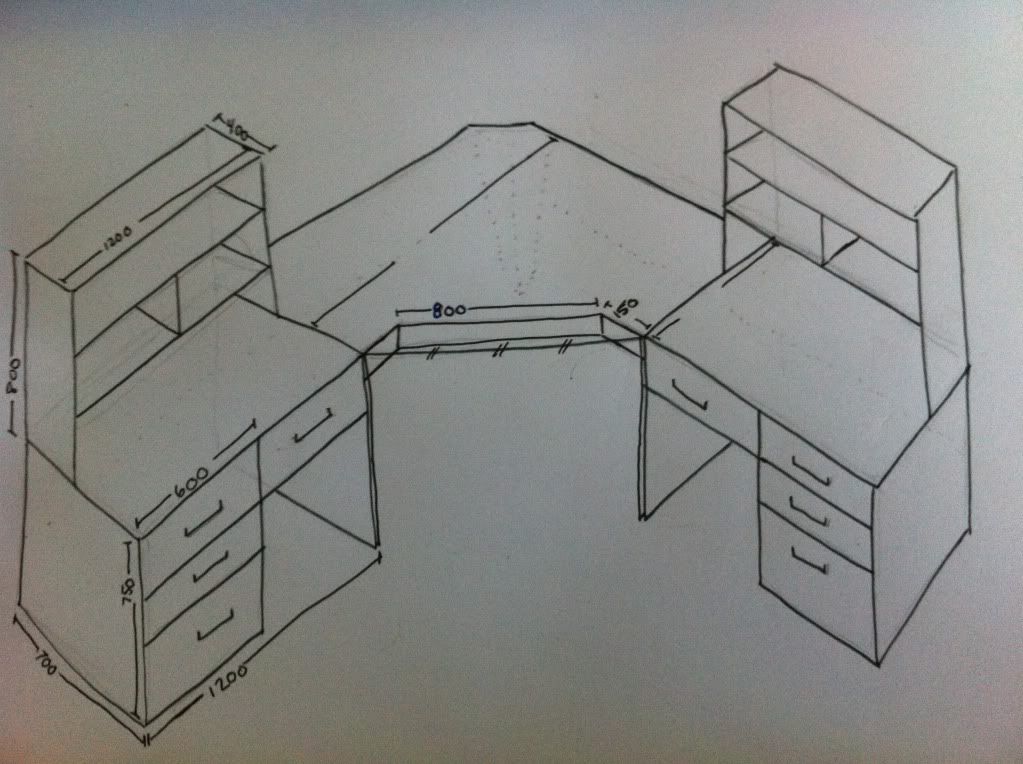 material unknown.
I like the sound of an LED lit Black and Green styled desk with Acrylic in lots of places....
Any ideas you guys have, shoot! and CD, far less off topic hilariousness then the thread from years ago, that was deemed the 'official hijack thread'
Edited by WhiteWolf - 4/11/12 at 1:39am