This post is a little bit long so I will label sections if people want to skip babble:
My 3D backstory
I dabbled in 3D when I bought my first Samsung S27A750 monitor last year, but it was a finicky thing. I remember having to downgrade my driver all the way to 11.5b because that was the only driver which allowed proper "frame sequential" gaming. At that time, very few games worked properly in 3d and Mafia II was the only game that really impressed me.
Disenchanted with 3D but impressed with 120hz gaming, I bought two more A750s and ran them in 2D eyefinity for the last couple of months. After installing the 12.3 driver I decided to see what all the hub bub was about with "HD3D Eyefinity."
I installed the Tridef DDD software that came with my monitors, but was having a terrible time getting even one monitor to function properly in 3D. After a little bit of research, I discovered that the exclusive tridef software that comes with Samsung monitors is garbage because it doesn't offer near as many updates or features as DDDs commercial version. After installing DDDs free 14 day trial of their commercial version all I can say is WOW!
So far I have been able to get Skryim, Mafia II, Warhammer 40k Space Marines, Dead Space 2, Batman AA, Rise of Flight & GTAIV working perfectly. BF3 almost works perfectly, however, it still has a few issues with the sky & vehicle HUD overlays.
What HD3D Eyefinity is like on three screens:
Incredible....its incredible once you have the 3D settings dialed in right. Your vision spans nearly 180 degrees with amazing quality of depth perception while the monitor bezels really do melt away like very thin "A" pillar beams in a car. Take Skryim for example, every bump, nook & cranny of detail oozes out of the rocks, timber & flora in that game once you go 3D. I let my woman (who is not a gamer at all) try it out and she said "My God its like your really there! You are actually in the game!"
Warhammer 40,000 Space Marines 3D blew my mind! In 2D eyefinity it is action packed with butt kicking intensity...however 3D turns it up to EEEELLLLEVEN! The experience in 3D eyefinity is simply sublime as blood, missiles and Orc trimmings EXPLODE out of the screens with fervent intensity!
Rise of Flight is crazy because your entire plane seeps out of the screens and hovers above your keyboard like a Hologram! I have TrackIR 5 and the combination of Eyefinity 3D & head motion tracking is CREEPY GOOD!
Mafia II was my first 3D love and now the romance has been THREEWAYD LMAO

MY HARDWARE
Three Samsung S27A750 monitors
One Asus 7970 CUII overclocked @ 1200/1600
Intel 2600K overclocked @4.8ghz
Asus Sabertooth P67 with 8 Gig of dominator ram
Windows 7 ultimate 64 bit
Corsair SSD
Eyefinity 3D game performance:
By turning off all post processing, shadows and AA I am able to average 50-60fps per eye with all of the games I mentioned, with the exception of GTAIV....GtaIV brings me down to the low 20s which is unplayable for long durations. While some may scoff at the reduced graphical settings, believe me what you gain in 3D is far more impressive than what you sacrifice in image quality.

VIEWABLE HD3D EYEFINITY PHOTOS:
If you have a 3d monitor and tridef, you can view these pictures. I will add more as they become available.
-Picture from Assassins CreedII
http://www.4shared.com/file/1aYr3KO5/0002.html

Final Thoughts
I still have to stress that 3D is not for competetive gaming...there is just way too much detail & visual information going on for your eyes to process which puts you at a severe disadvantage versus 2D players. I gave competitive 3D gaming a try with BF3, but I rambled like a gawking 3D tourist incapable of shooting the broad side of a barn lol. 3D Eyefinity is perfect for single player games like Skryim, Warhammer 40k Space Marines, GTAIV, and Mafia II. Games where you can chill and get lost in the world is where 3D eyefinity really shines.
I wish I could post pictures of some of the amazing scenes that I have seen with Eyefinity 3D, but unfortunately this is one of those things you need to see first hand for yourself
Instead I can only leave you with these subpar 2D offerings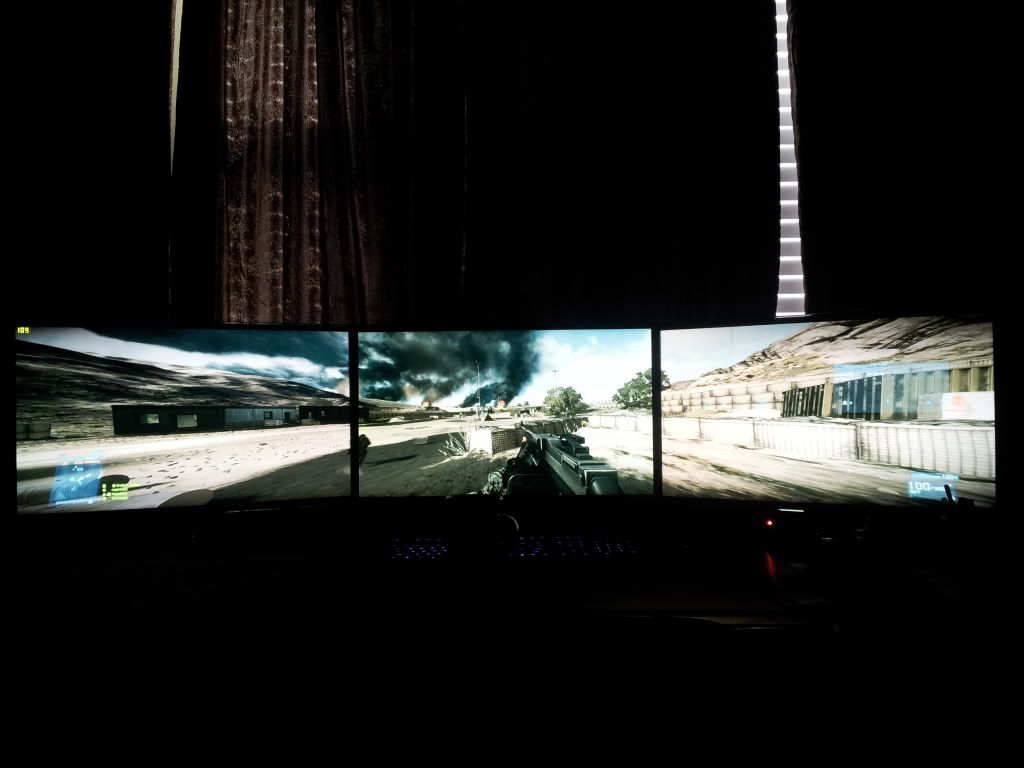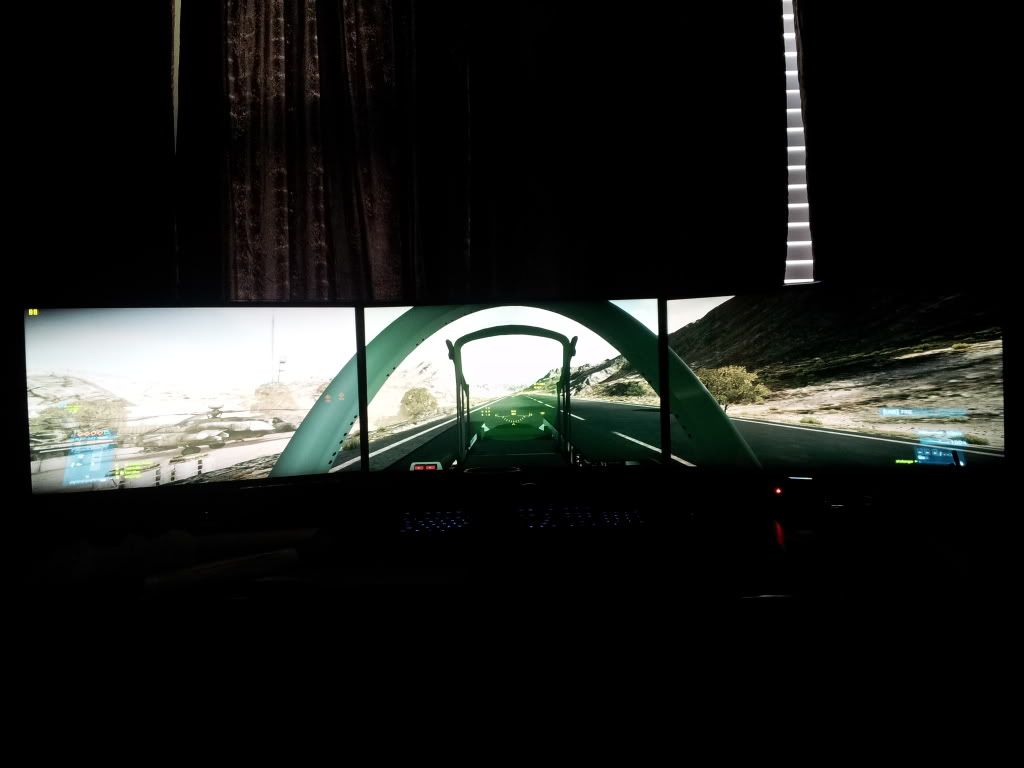 Edited by l88bastar - 4/19/12 at 2:43pm