So i know there have been a few of these running around but ive really wanted to do one myself and ive started drawing up the plans, here is what i have so far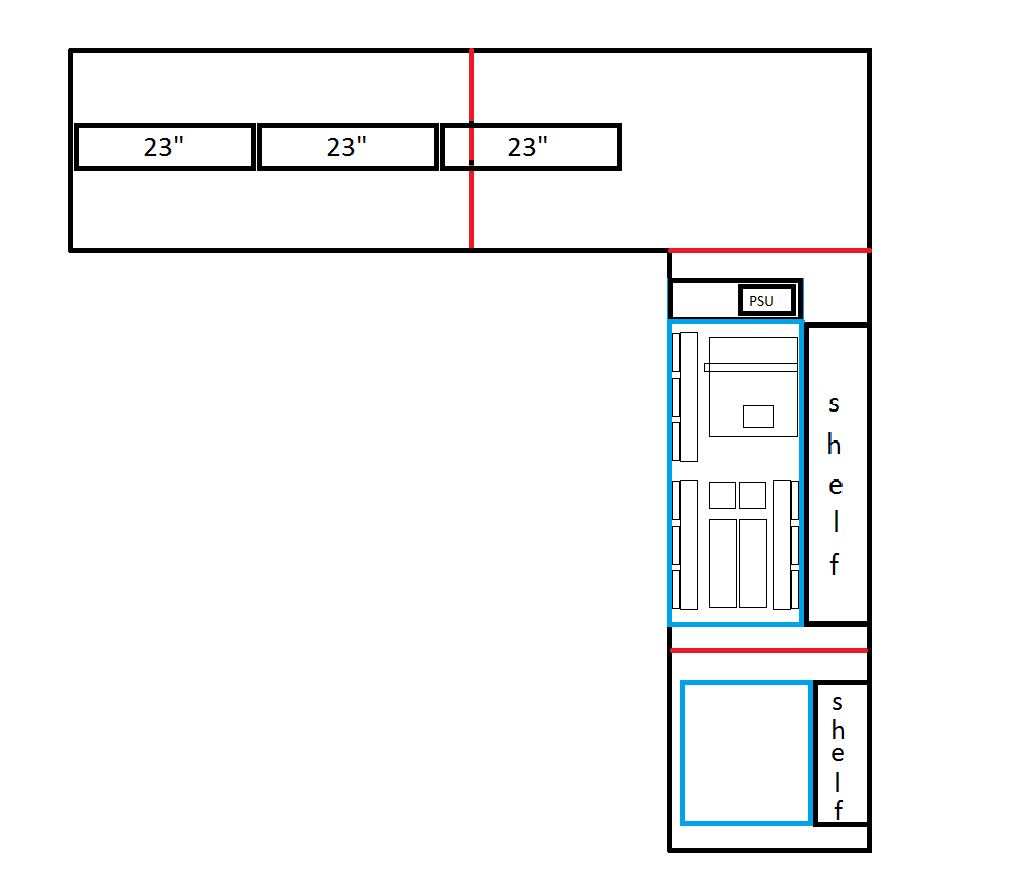 So starting on the left. I will be moving back to 3x 23" monitors in eyefinity. (the dell U2312HM's + 1 of my existing U2311H)
Moving to the computer itself, the computer will be inset into the desk with a plexiglass surface, to the left you can see the psu which will be in its own chamber and will have a 120mm fan pulling air into the chamber and 1x 120mm on the left (if you are looking from the front of that section)
A total of 3 360s in there, 2x in the front and one in the rear (im building this to accomodate the hardware in my future build) Currently it will be 1x 360 for the gpu, and 1 for the cpu. In the next build there will be 4x gpus so it will be 2x 360s for that and 1 360 for the cpu/mobo
in between the sandwhich of 360s is the 2 mcp35x pumps and behind them are two cylinderical resevioirs. My color scheme for this will be red/black and one loop will have red liquid and the other will have black liquid. I already have a clear waterblock for the video card. i will get clear tubing and clear pump tops so you can really see the liquid running around. The shel which is better illustrated in the picture below will house the optical drive, fan controls and a cd deck from my old car stereo, it has aux in and will become my computer speakers its 12v so i can run it off of a computer power supply (although i might get a dedicated 12v power supply for it) It is an Alpine 9835 if anyone is interested.
Next to the desktop will be a similar setup for but my server and will probably only have 1x 240 for the cpu (onboard graphics) and the 12 hard drives will be in there.
I have a lot of drawings on paper so these were just quick things i threw together in paint lol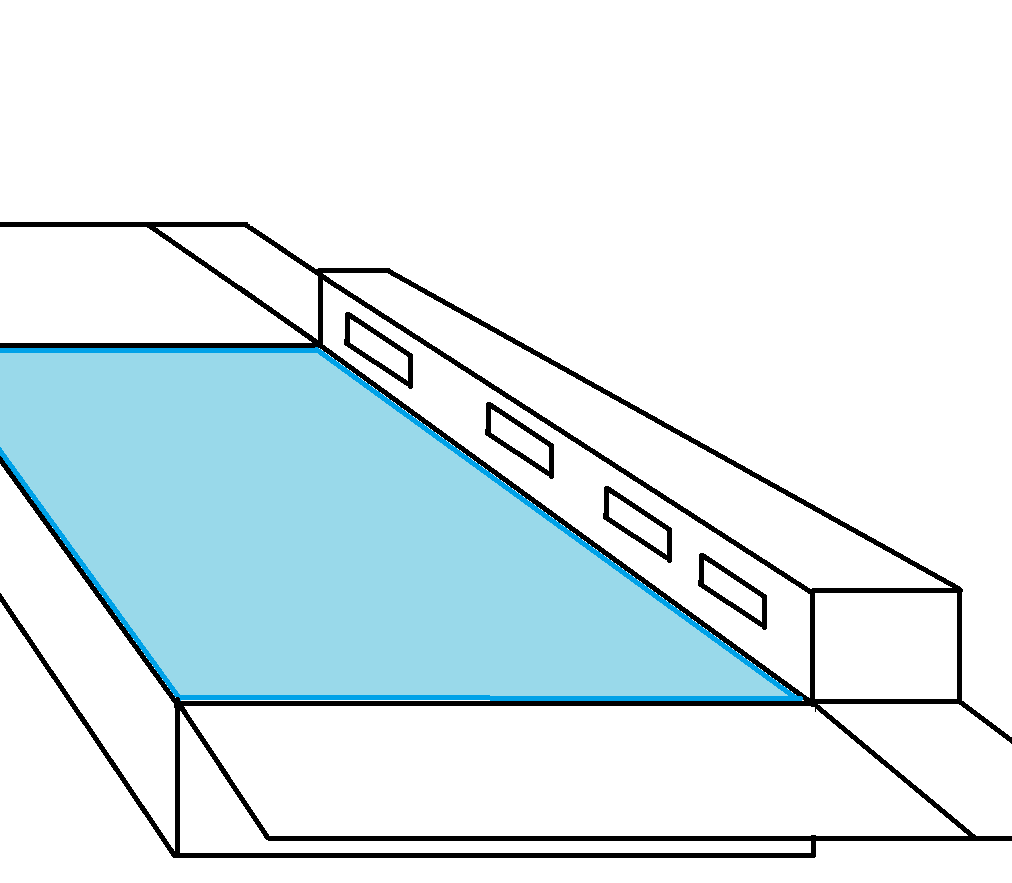 Thats it for now, more to come
edit: forgot to mention i plan on cutting holes in the area around the mobo and put rubber gromets there for cable management.
Edit2: the red lines represent breaks in the wood, it will be in 2x4' sections except for the server which will be a 2 x 2' section, i want the desk to be fairly modular is why. The part above the psu, and the top of the shelf will likely be on a hindge for easy access. my SSD's in the desktop will be mount to the 120mm fan in the PSU chamber
gonna pick up a XL-ATX mobo tray from mountain mods for this.
Edited by Blindsay - 4/18/12 at 8:35am