I am looking to get an appraisal for a HP Pavilion DV6700 Laptop Computer. It has 2GB of DDR2 (Came with 3GB of DDR2) and a Dual Core AMD Turion Processor with NVIDIA Graphics. The laptop has Windows Vista 32Bit for its Operating System and a 160GB Seagate hard drive. The laptop runs,
but has to be turned on and off by using the quickplay touch sensitive button
. So I am selling the Laptop
AS-IS
The laptop has some cosmetic wear, shown in the pictures.
(IF YOU WANT THIS LAPTOP TO FUNCTION PROPERLY I WOULD SUGGEST TAKING IT APART)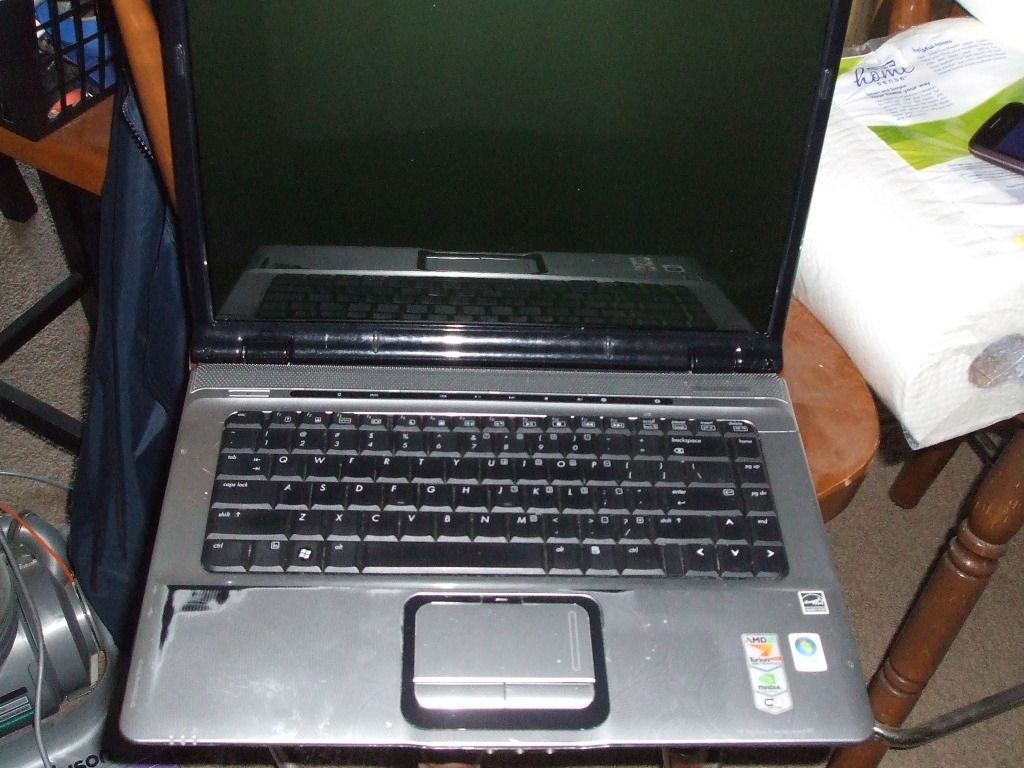 Edited by M3T4LM4N222 - 4/18/12 at 7:36pm