Quote:
Originally Posted by
pwspong
This is the best I could tuck my USB 3.0 cable behind my GPU into the motherboard alot. I'm just worried that it could cause bending on my motherboard but I'm 99.9% sure it won't. Think I'm good or should I just take out the cord and forget about the 3.0 USB for the front panel of my corsair 550d .
Like I said I would say I'm 99.9% sure it's fine. Just want some feedback. Like since I have a single GPU could I put it in the second slot? I don't think this would help because its not the GPU that's the problem it is that the head of the 3.0 USB cable doesn't fit in that area so it has to go in at a slight angle
http://i300.photobucket.com/albums/nn25/pwspong/image.jpg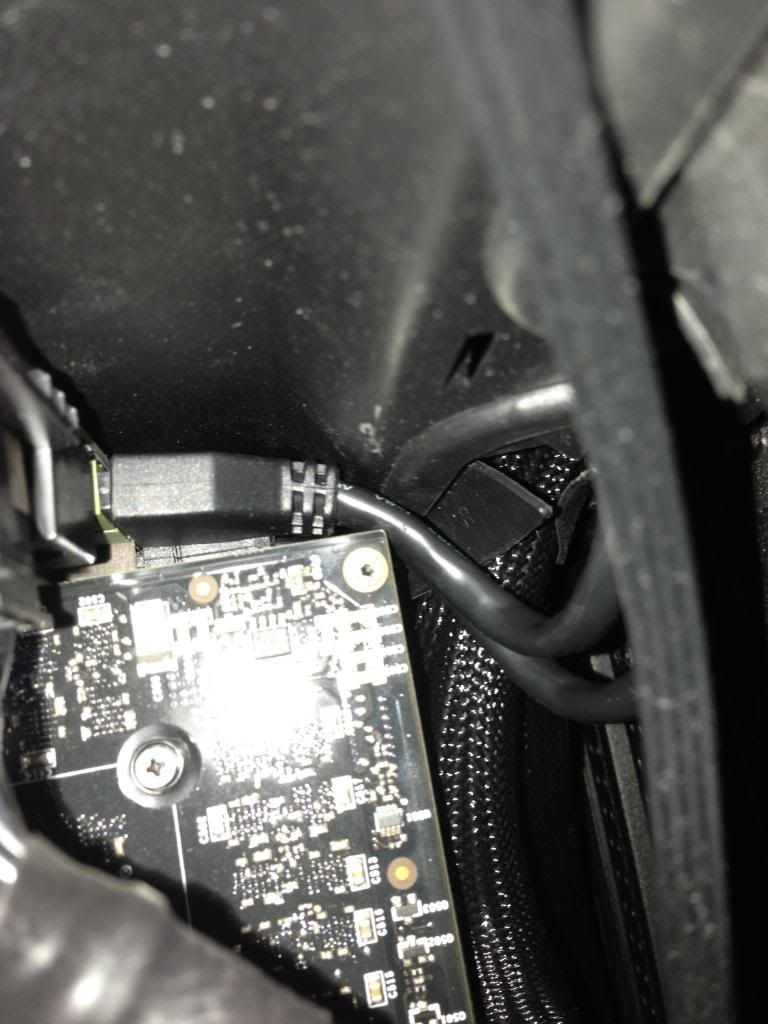 If you don't use the front 3.0s just unplug it..Stuff like that would drive me nuts also...