Quote:
Originally Posted by
Stonejaw
Hey guys Im new to Overclocking in gernal although I have always kind of followed the forums I have never had a system to do it on until now..
Is it normal to be getting higher temperatures at 4.4Ghz with Vcore at 1.11?
IntelBurnTest gives me ~65C
Prime95 gives me ~59C
Which program for load is most recommended?
I am using a Noctua D14 air cooler so I think it should be good but these temps seem a bit high based on the graph from the OP.
here are some screen shots.
Prime 95
Intel Burn Test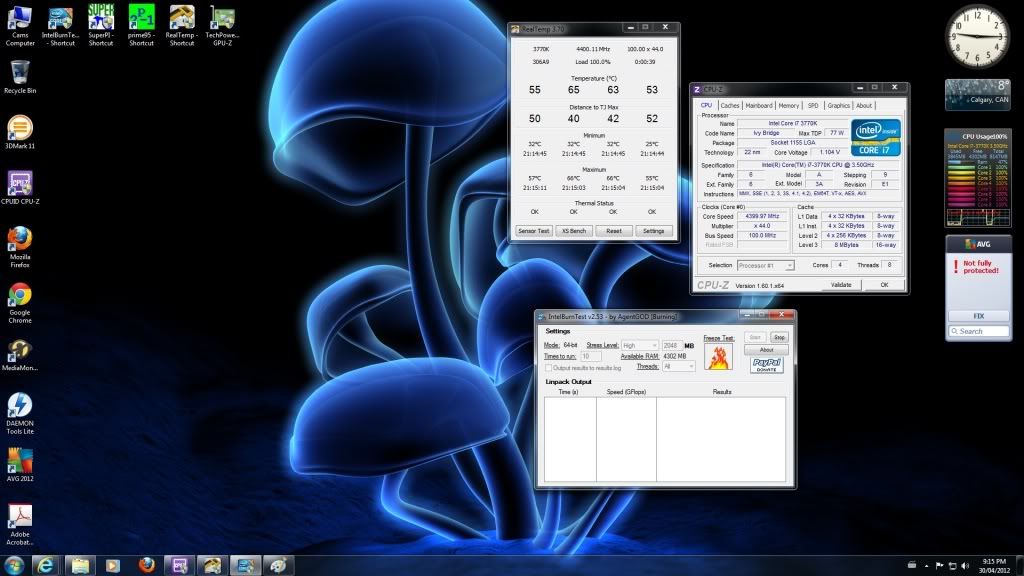 Any comments on my temps would be appreciated.
Thanks guys!
welcome to OCN ,you made great first post i would give you cookie but instead you will get rep,your temps are great enjoy your new toy
P.S. one minute P95 and empty IBT is little weak on this forum
Edited by coolhandluke41 - 4/30/12 at 9:19pm