If the server activity ever slows down this morning I will do a full video anyways RDP login to finish. I have been meaning to post one for chicago i took a couple already for example I have the video for that one speedtest i posted in the OP for 700/800.
I currently have people pulling 270-320 MB files at speeds like this dudes screenshot below: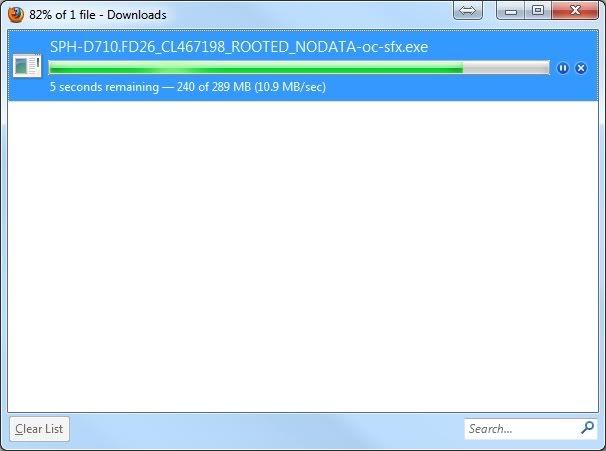 FD26 leak for the Epic 4G Touch in 2 days has become the third most popular download i dont know if it will slow down for a couple of days.
CPU
Motherboard
Graphics
RAM
i5-2500K @ 4.5Ghz
ASUS P8Z68 V PRO
GTX 570 MSI TF III @ 950/1900/2300
16GB Corsair Vengeance
Hard Drive
OS
Keyboard
Power
2TB Seagate 5900 RPM
Windows 7 x64 Ultimate
Ideazon Z Board
Seasonic X750
Case
Mouse
Thermaltake V9 BlacX
Logitech G700
View all
CPU
Graphics
RAM
OS
Intel Core 2 Duo T9600 2.8Ghz @ 3.1Ghz
Nvidia 9800M GS (OC @ 640/1600/800)
4GB DDR2 800Mhz
Windows 7
Mouse
Logitech G700
View all
hide details
CPU
Motherboard
Graphics
RAM
i5-2500K @ 4.5Ghz
ASUS P8Z68 V PRO
GTX 570 MSI TF III @ 950/1900/2300
16GB Corsair Vengeance
Hard Drive
OS
Keyboard
Power
2TB Seagate 5900 RPM
Windows 7 x64 Ultimate
Ideazon Z Board
Seasonic X750
Case
Mouse
Thermaltake V9 BlacX
Logitech G700
View all
CPU
Graphics
RAM
OS
Intel Core 2 Duo T9600 2.8Ghz @ 3.1Ghz
Nvidia 9800M GS (OC @ 640/1600/800)
4GB DDR2 800Mhz
Windows 7
Mouse
Logitech G700
View all
hide details