Quote:
Originally Posted by
pilla99
Man this thing is running in the 82c range with the ambient temp at about 75
I have the OC a decent rate but I am not sure if I should be concerned or not about that temp.
The only game that can bring it to that point is of course BF3.
Everything else I play keeps it at a cool 50-60 range.
Edit: Also this post is to test the new keyboard and mouse. Me gusta.
Nothing to worry about. I've hit 91C in EVGA OC Scanner X testing an overclock, ran for an hour and never crashed or artifacts. I've hit close to that in Shogun 2 and around 75C in BF3.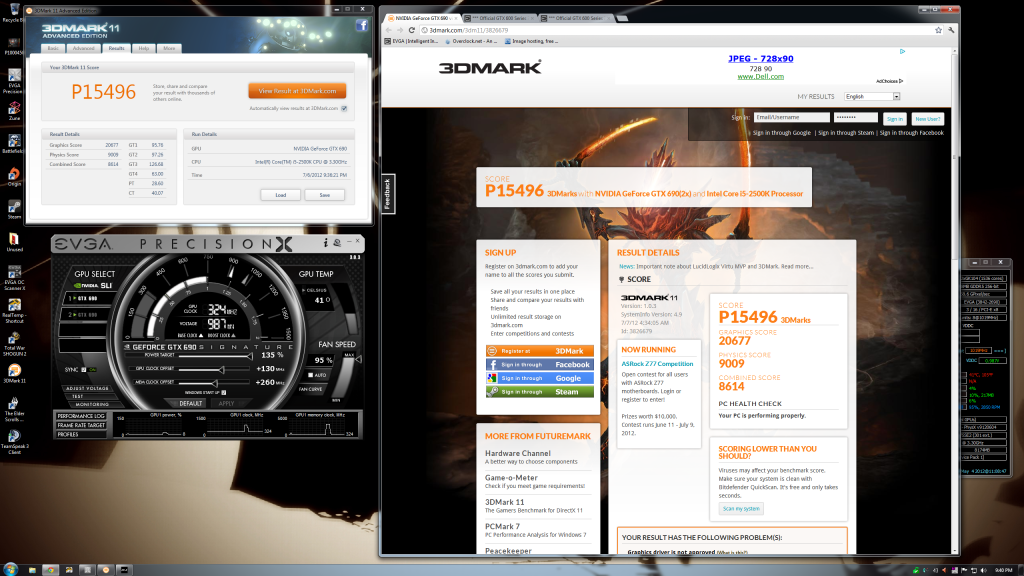 I'm going to get the Razor block to match my Raystorm, so in a week or so I'll see how it performs.