Since Saturday, I've been having serious problems with my GTX 480. I get these odd pixelated colorful screens like this: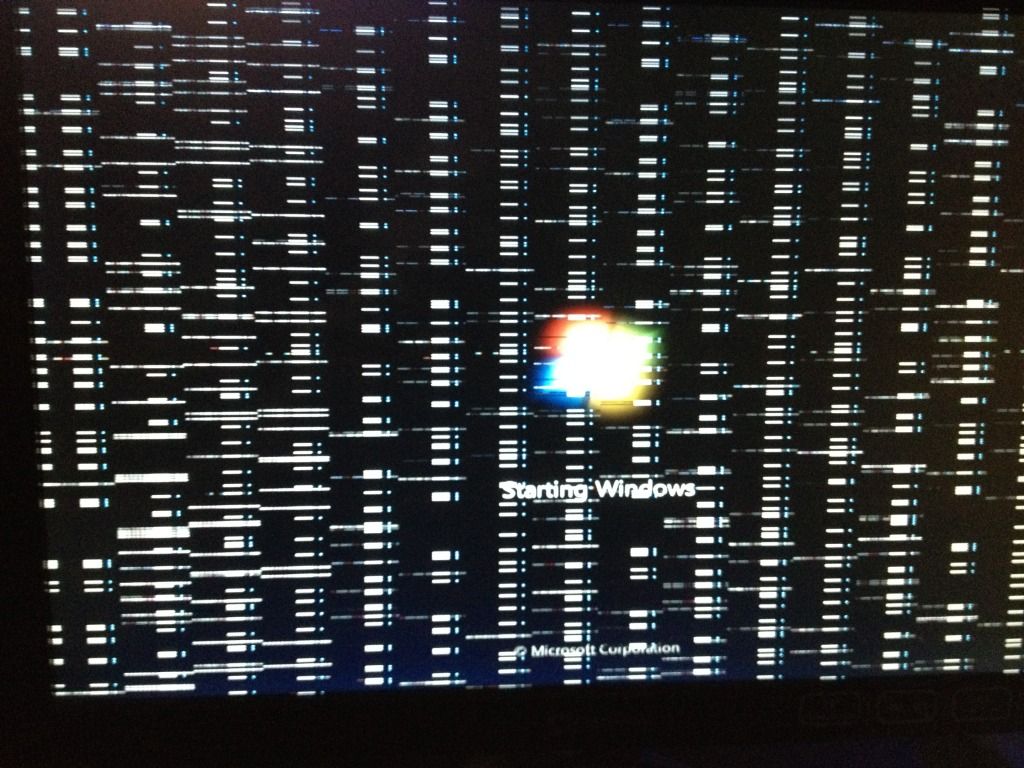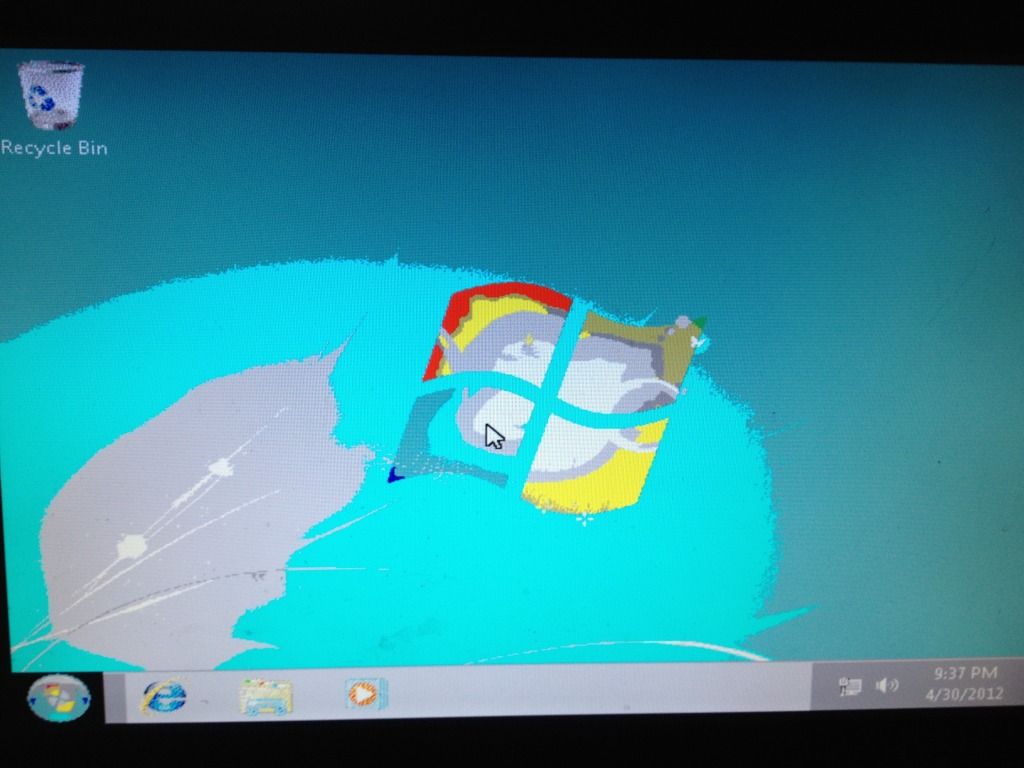 Also blue screens of death, video card fan hissing sound, and complete lock ups. The strangest part of all this, it only happens when Nvidia drivers are installed and only when in the actual version of Windows but not in the safe mode version. When the drivers are uninstalled everything works perfectly. However I can't get a higher resolution than 1280x800 and the Windows rating for graphics is 1.0. Can anyone tell me what's going on? Am I screwed? And if so, is it possible to fix this card or maybe sell it (I know I'll get probably less than 3/4 of what I payed for it
)
I'm currently using my 9800 GT, and everything works perfectly. Zero problems, zero issues. However I won't be doing so much gaming now
.
CPU
Motherboard
Graphics
RAM
Intel Core i7 Extreme 965
EVGA x58 Classified 3
EVGA GTX 480/9800 GT PhysX card
6gb Corsair Dominator GT @ 2,000 MHZ
Hard Drive
Optical Drive
OS
Monitor
WD 300 gb Velociraptor/WD 1TB Caviar
SONY DVD-RW/LG Blu-Ray Writer
Windows 7 64-Bit Ultimate
Sony KDL-40XBR4 40" HDTV
Keyboard
Power
Case
Mouse
Logitech G19
Corsair 1000HX
Lian Li P80 Armorsuit
Logitech G9
View all
hide details
CPU
Motherboard
Graphics
RAM
Intel Core i7 Extreme 965
EVGA x58 Classified 3
EVGA GTX 480/9800 GT PhysX card
6gb Corsair Dominator GT @ 2,000 MHZ
Hard Drive
Optical Drive
OS
Monitor
WD 300 gb Velociraptor/WD 1TB Caviar
SONY DVD-RW/LG Blu-Ray Writer
Windows 7 64-Bit Ultimate
Sony KDL-40XBR4 40" HDTV
Keyboard
Power
Case
Mouse
Logitech G19
Corsair 1000HX
Lian Li P80 Armorsuit
Logitech G9
View all
hide details