Well, almost....
Just starting the build. I made an attempt at re-routing some of the wiring, and will continue to do so, but I'm not counting on a perfect wiring job.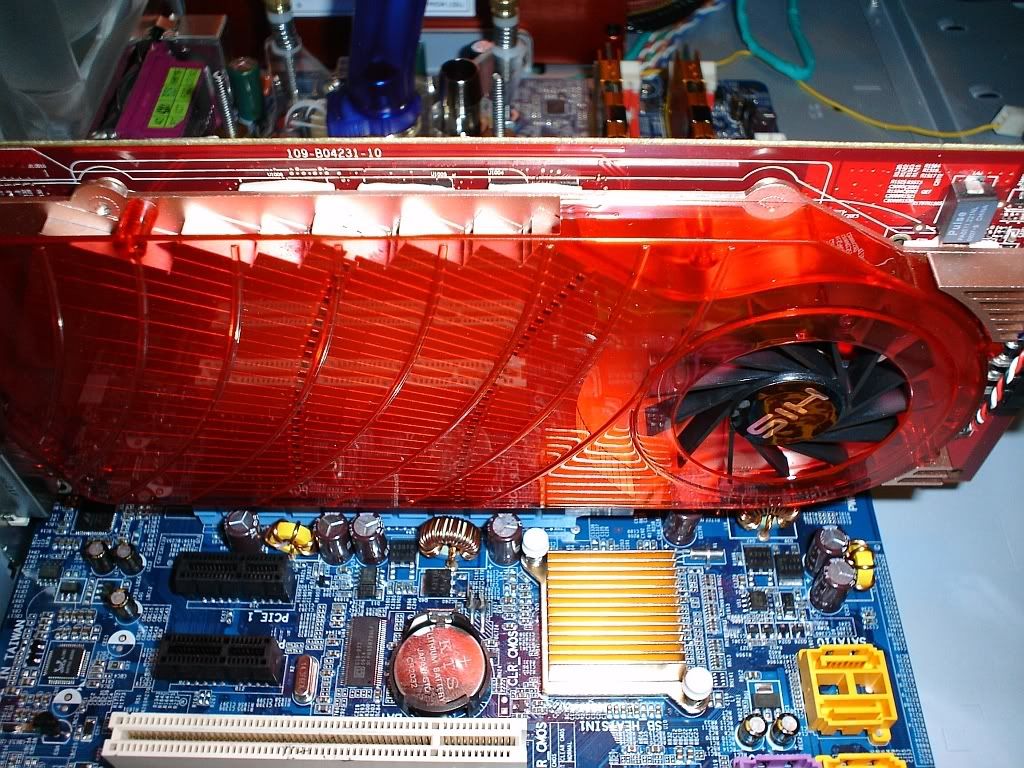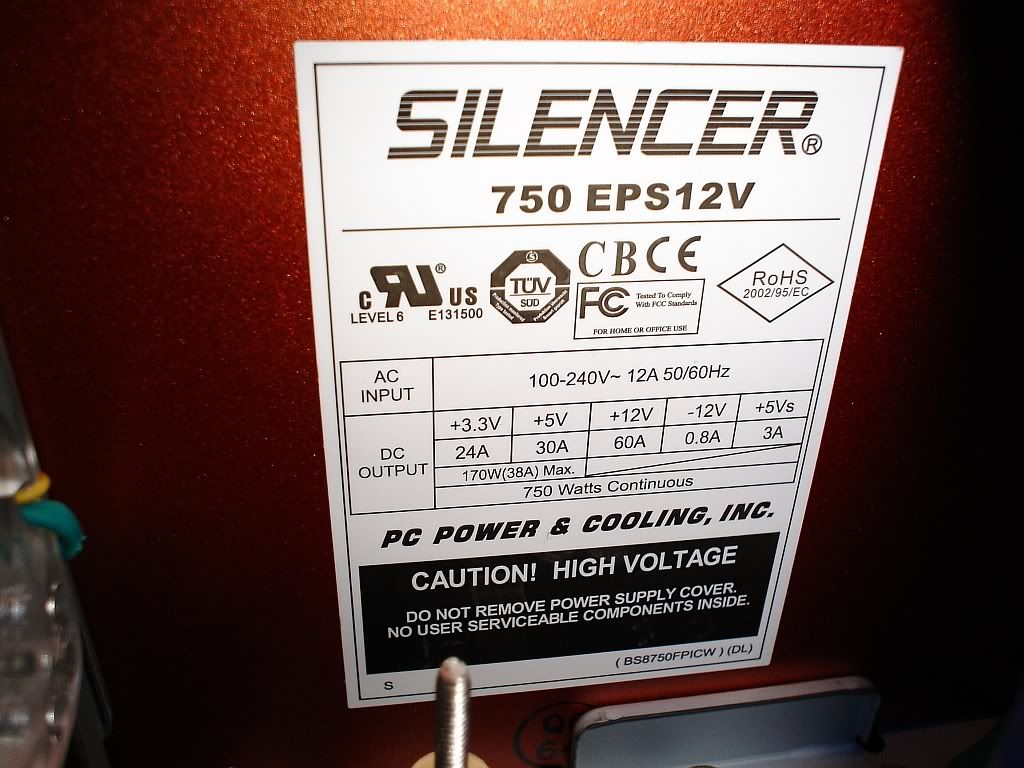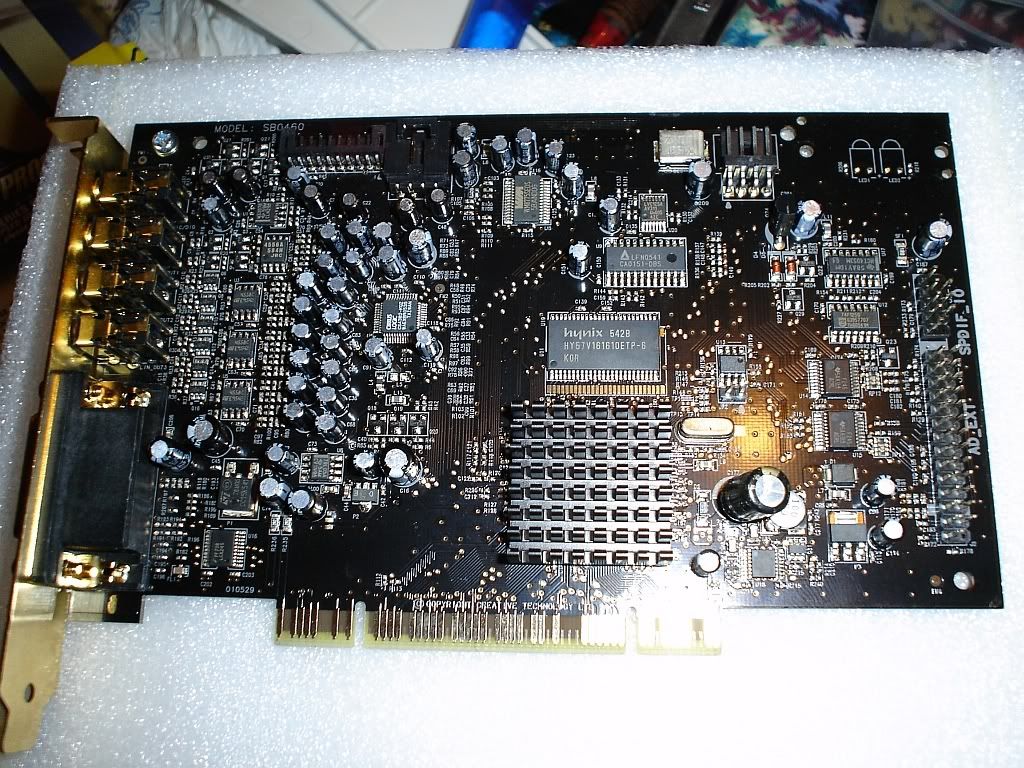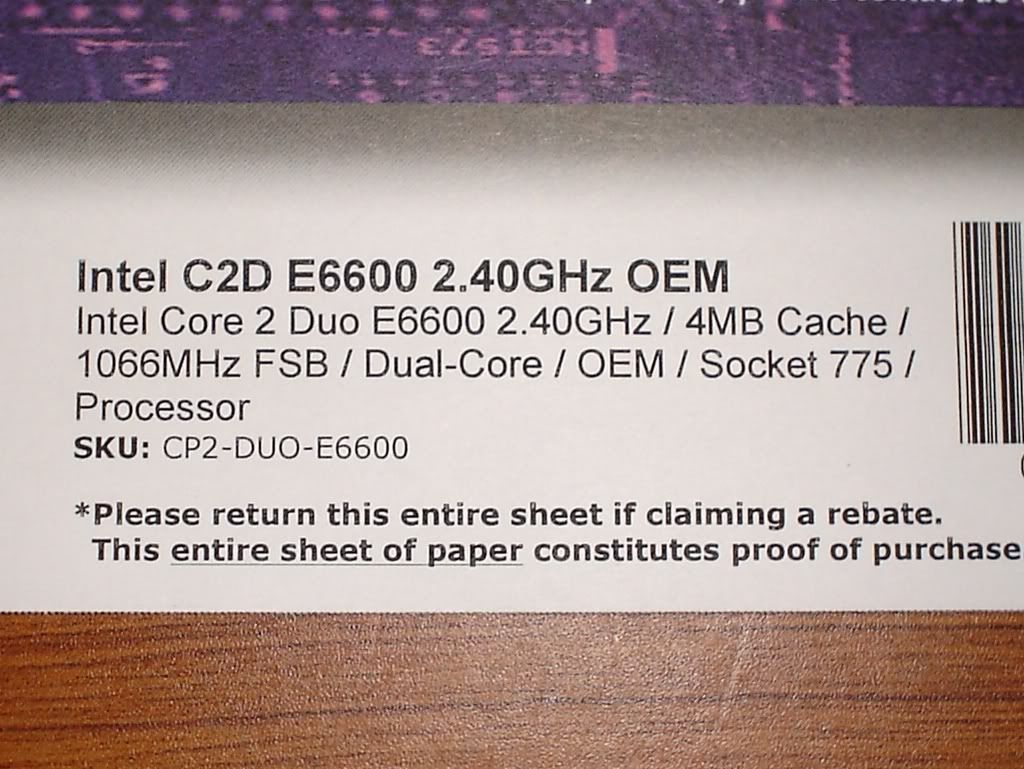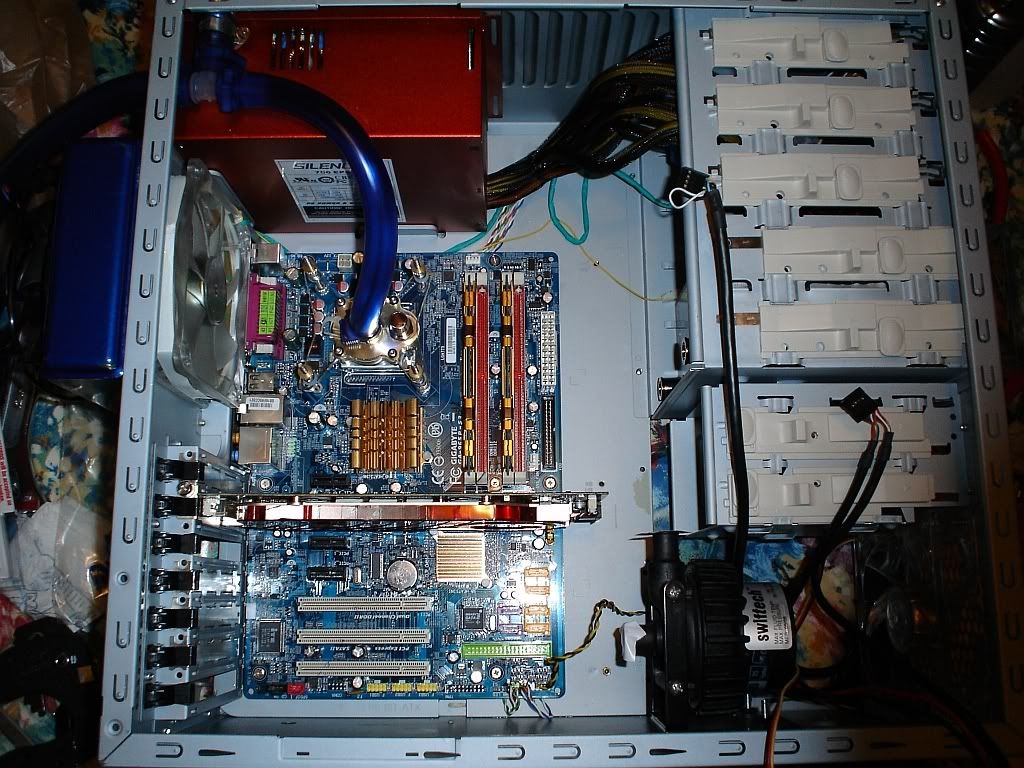 I don't have the HDDs yet. Just ordered a pair of
320GB Seagate perpendicular SATA drives
I plan to run in RAID 0.
I'm running the X1900GT with the stock cooler on it for the time being, but I'll most likely get a
Swiftech MCW60-B
and some good ramsinks for it real soon. Either way, it should do me just fine until R600 shows it's head to the public.
Here are the full specs:
Intel E6600 Conroe
Crucial 2x1GB PC2-6400 (using Micron Fat Body chips)
GIGABYTE GA-965P-S3 mobo
Creative X-Fi Platinum
PC Power & Cooling Silencer 750 PSU
HIS X1900GT Rev. 2
2x Seagate 320GB 16MB cache SATA 3.0Gb HDDs in RAID 0 (C:/ drive)
2x Western Digital WD2500KS SATA 3.0Gb HDDs (individual storage)
1x Hitachi 250GB ATA100 HDD (storage)
My Cooler Master AMMO 533 with custom w/c setup
NEC ND-3550A DVD Burner
I know I'll end up getting the DFI RD600 mobo when it becomes more available (and after DFI works out the wrinkles they're famous for having in new release boards!
)
After that, I see R600 Crossfire in my future.
Any thoughts, people?
CPU
Motherboard
Graphics
RAM
E4300 @ 3150MHz
Gigabyte P35-DS3R
Diamond HD2900XT 1GB
4GB DDR2-1000 G.SKILL
Hard Drive
Optical Drive
OS
Monitor
Samsung 750GB 32mb + 3x 250GB
Samsung SATA
Windows XP SP2
Samsung 941BW (HANNS.G 28" on the way)
Keyboard
Power
Case
Mouse
Old Dell Clicky-Type w/ Cherry Sliders
PCP&C 510 SLI
LIAN LI PC-7B
Razer Lachesis
Mouse Pad
Func F10.S
View all
hide details
CPU
Motherboard
Graphics
RAM
E4300 @ 3150MHz
Gigabyte P35-DS3R
Diamond HD2900XT 1GB
4GB DDR2-1000 G.SKILL
Hard Drive
Optical Drive
OS
Monitor
Samsung 750GB 32mb + 3x 250GB
Samsung SATA
Windows XP SP2
Samsung 941BW (HANNS.G 28" on the way)
Keyboard
Power
Case
Mouse
Old Dell Clicky-Type w/ Cherry Sliders
PCP&C 510 SLI
LIAN LI PC-7B
Razer Lachesis
Mouse Pad
Func F10.S
View all
hide details