This Classified is Closed
For Sale:
Kobo Vox Ice Blue + Kobo Vox Case/Memory Card - $125 + Skyrim/BC2
Will Ship To: NA

Selling my daughter's
Kobo Vox
. Got her an IPad for her birthday and she doesn't need two tablets.
Bought new at BestBuy October 30th, 2011. Carries 1 year warranty from date of purchase. I will provide a copy of the reciept for warranty purposes.
http://www.bestbuy.ca/en-CA/product/kobo-kobo-7-vox-touchscreen-colour-ebook-reader-with-wi-fi-ice-blue-k080-kbo-u/10180852.aspx?path=bbe3027ae89936b3dbd06b853821615cen02
The tablet is mint, no scratches. It has been updated to the latest Kobo firmware 2.6.35.3.
I have the original box, accessories and all documentation as well.
This tablet will work in the US with Amazon (Kindle) and Barnes & Noble books via loading their interface app. It can also be used with Overdrive for library support.
Also included is a
Kobo Vox original case
(Purple).
http://www.chapters.indigo.ca/ereading/accessories/Purple-Kobo-Vox-Bookstyle-Cover/842907092401-item.html?ikwid=kobo+vox&ikwsec=Home
Also including a
Sandisk 2 GB Micro SD card
and SD adapter. Great for expanding the memory on the Kobo as well as uploading books etc without having to sync to a PC.
Additonally
Goodread
has released a custom app loading interface which provides many of the apps that are not conventionally available through the Kobo Getjar site (like Kindle/Barnes and Noble reader apps).
http://goodereader.com/blog/electronic-readers/essential-kobo-vox-apps-and-tools/
Selling items bundled for $125 CAD + Shipping.
EMT if in Canada, Paypal if in US.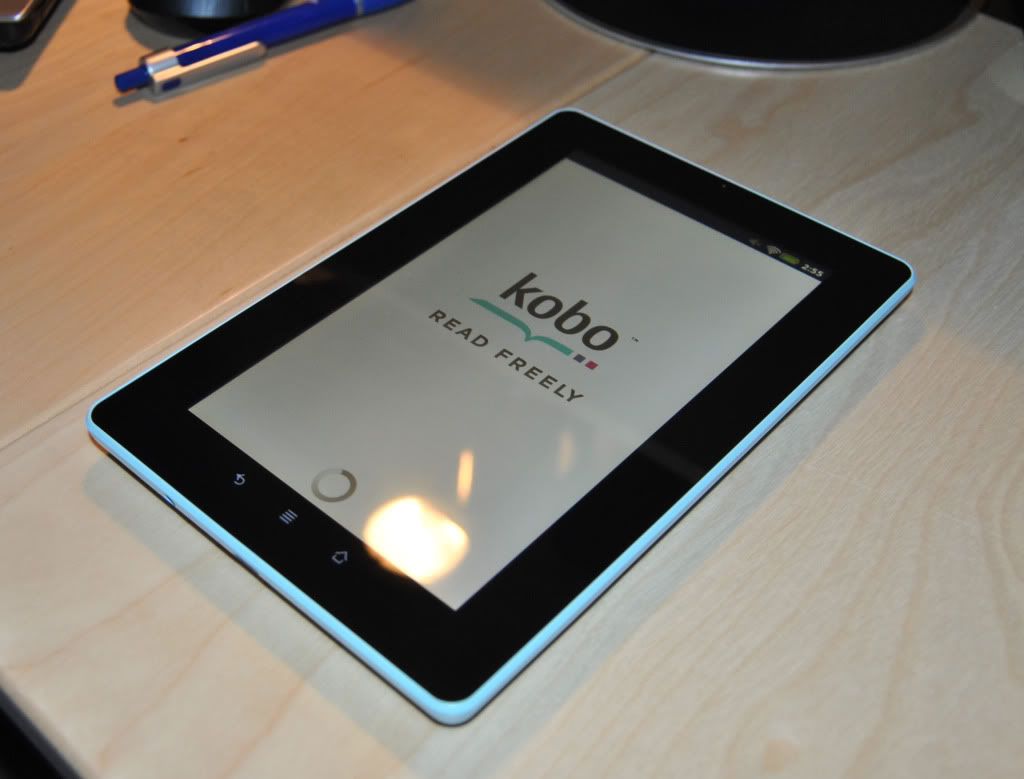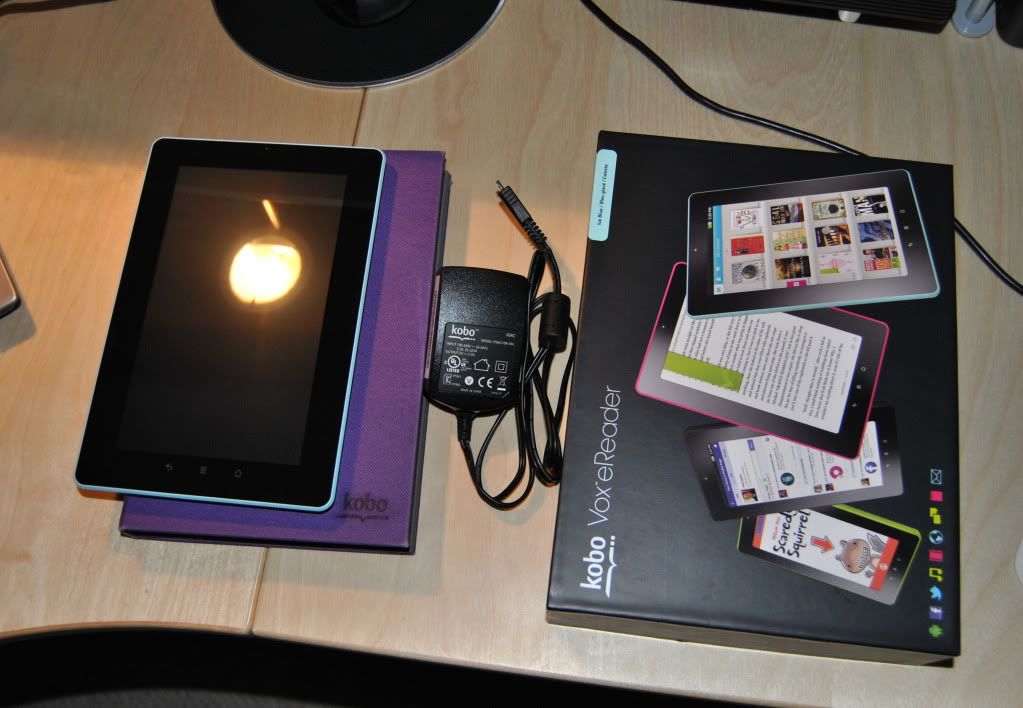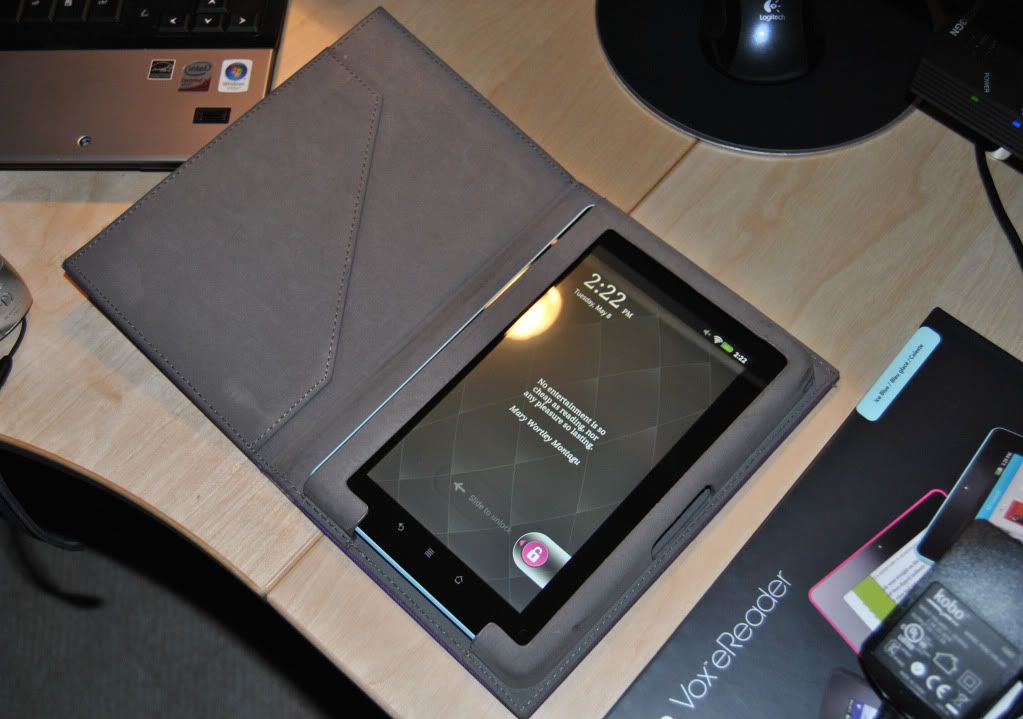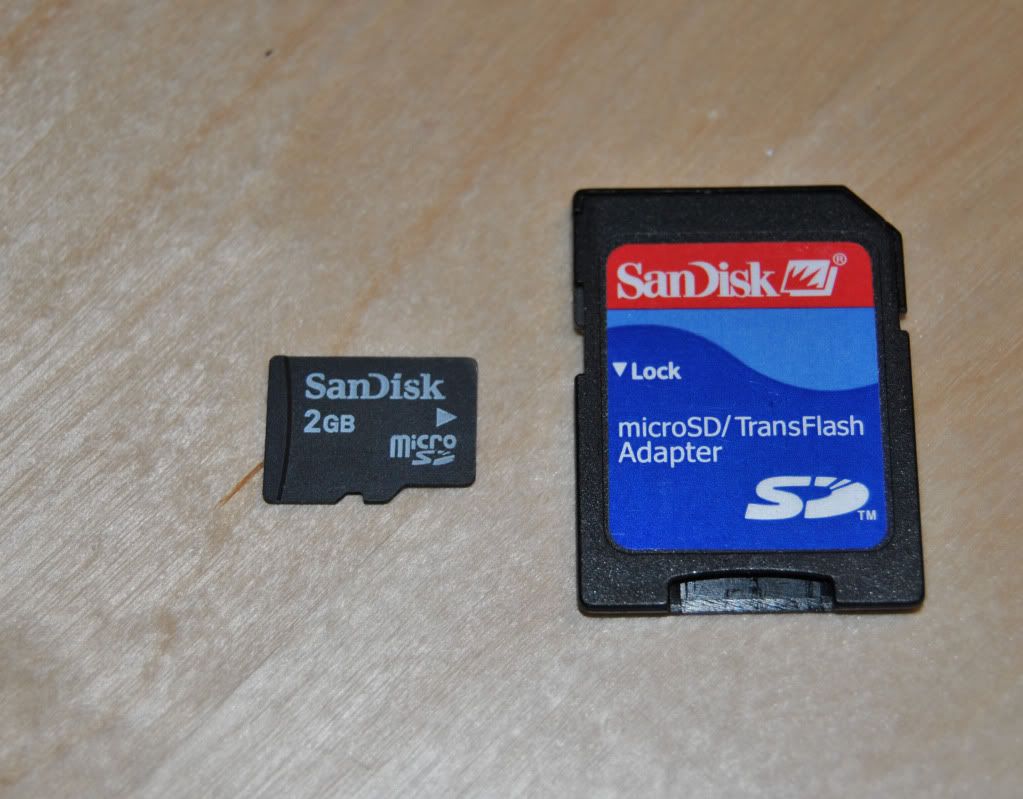 Edited by Robilar - 5/10/12 at 6:30am