Not really a review, but I went out and bought the P version (medium sized) of the new CM series pads by Zowie over the weekend.
The packaging is fairly nice.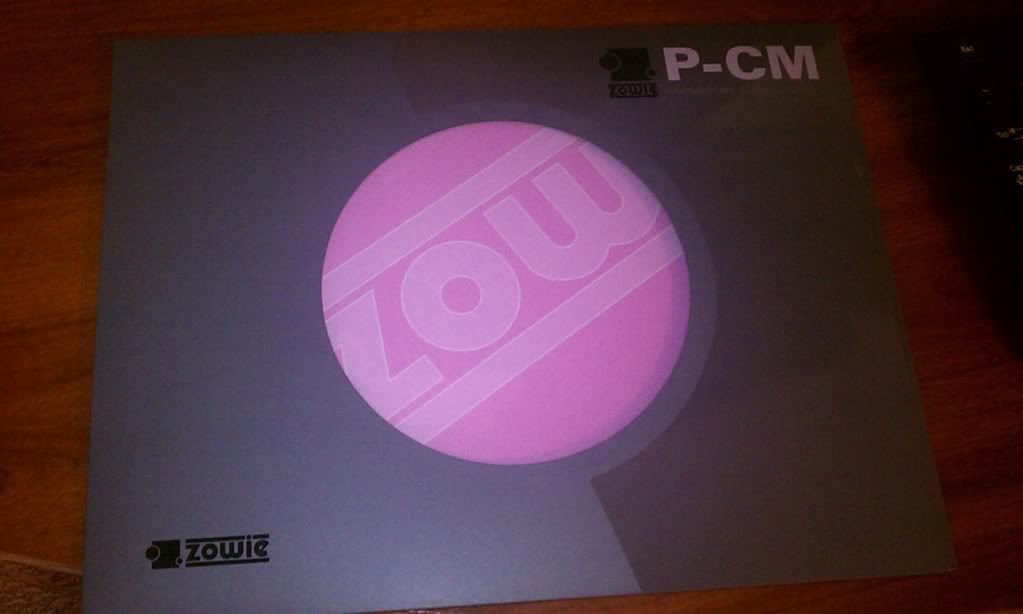 I was greeted with a fairly unique and shinny rubber base. It works okay on my wooden table.
Yes the pad itself is a manly pink. There are currently no other options besides the baby blue model they also sell at select retailers. I went with the pink version since it was the lighter of the two and assumed it would be beneficial to lower lift off distance in conjunction with specific optical mice.
Thoughts:
- I wasn't expecting much, but the pad has much more friction than I could have imagined. In fact I believe it has even more resistance than my older Allsop Raindrop XL which was known for being a slower and controlled mousepad. The Zowie can feel easier to manage due to thickness differences on the other hand (2mm vs 6mm).
Least to greatest of what I feel (friction wise. Stock CM Spawn mouse feet) :
Artisan Kai.G3 Hard > Razer Goliathus Speed = Puretrak Talent (Depends on wear) > Steelseries QCK > Allsop Raindrop XL > Zowie CM
- Lift off is indeed lower with select optical mice: CM spawn w/ FW v61 is a little over 2.4mm. G400 is little over 1.2mm. Intellimouse 1.1/3.0/WMO under 1.2mm. Deathadder retains its higher lift off distance due to use of an IR LED opposed to a standard red one.
- The surface retails for $18 USD. I'm not going to criticize cost and profit margins, but I believe this is rather steep as I don't view the surface material as special in any way. Just an average sized pad with a mere 2mm of thickness.
Thats all I have for now.
Edited by Skylit - 5/14/12 at 3:25pm