This Classified is Closed
For Sale:
ANTEK 900 + APEVIA 680 WATT PSU CHEAP!!!!
Will Ship To: Anywhere

I have an Antek 900 I want to sell. It has a pretty shotty paint job :/ on the inside and back of the case and I would highly recommend repainting it flat black or something. It comes with an Apevia 680 watt PSU that I don't feel like selling separately. It also comes with a SOCKET 939 gigabyte mobo I don't feel like taking out, and 2 blue neon tubes to brighten it up if blue is your thing. Also not pictured, it comes with as many extras (like drive bay covers and back vented slot covers) as I can find laying around, and I know there are a few i'm 100% sure I can find. I'm asking 70 dollars because I fear it's going to be around 30 just to ship it and of course a few bucks in paypal fee's. I just need some quick cash for a Kayak I want to buy before someone else buys it (it's used on craigslist). Please send me your best offer but really I tried to price it low enough that it should go for my asking price quickly.
here are a few links to pics I took quickly in my garage, I didn't put much effort into these pics so please excuse.
Digitronical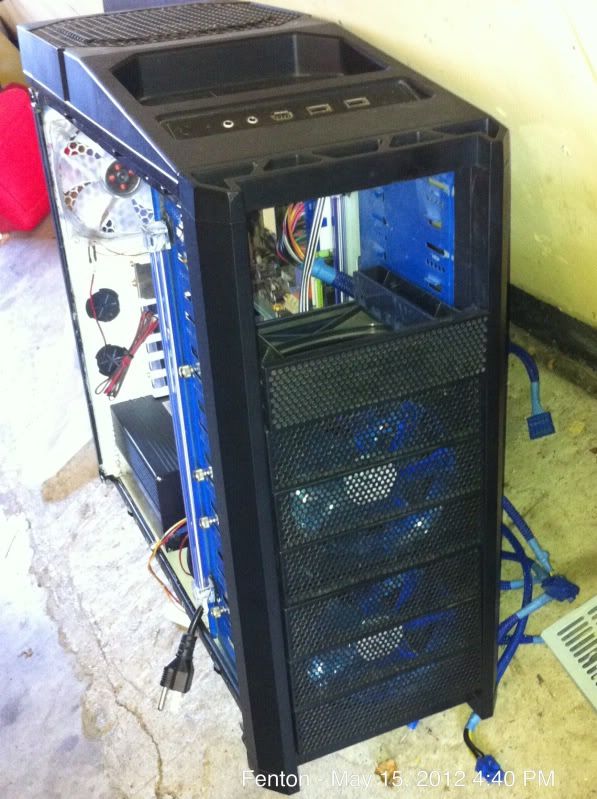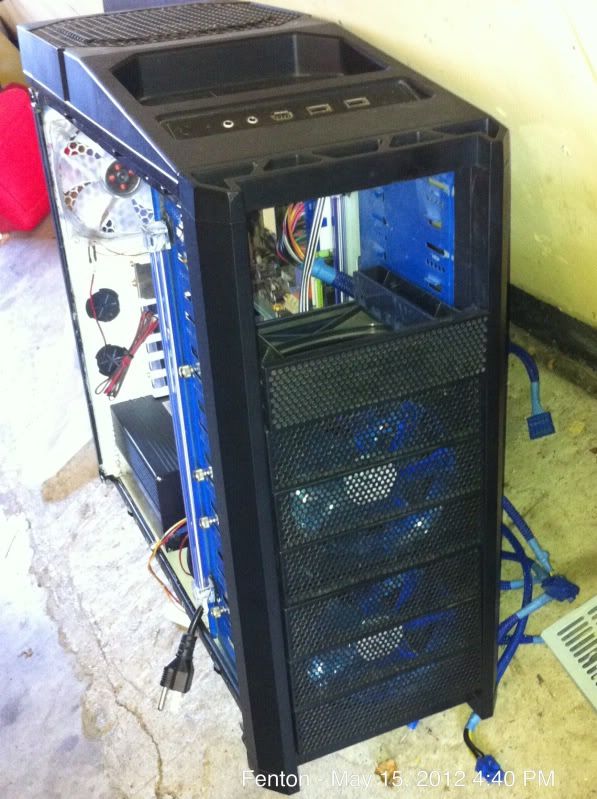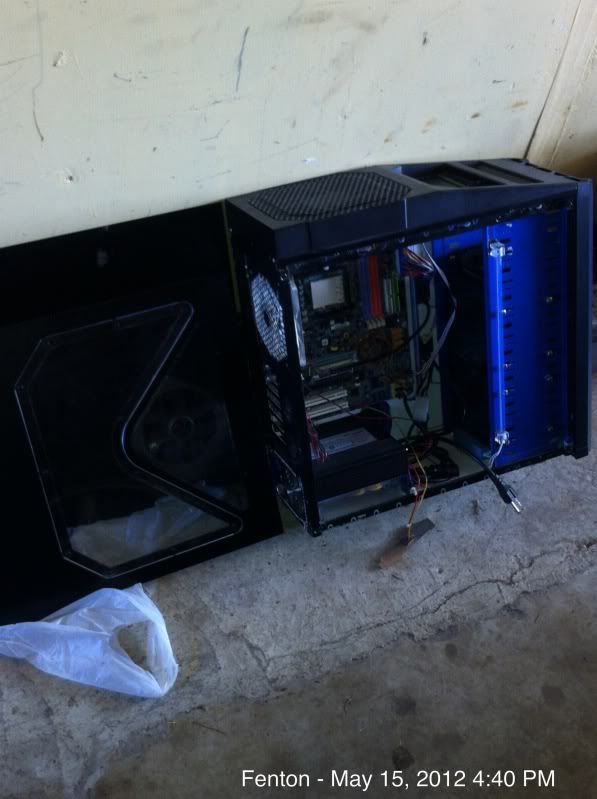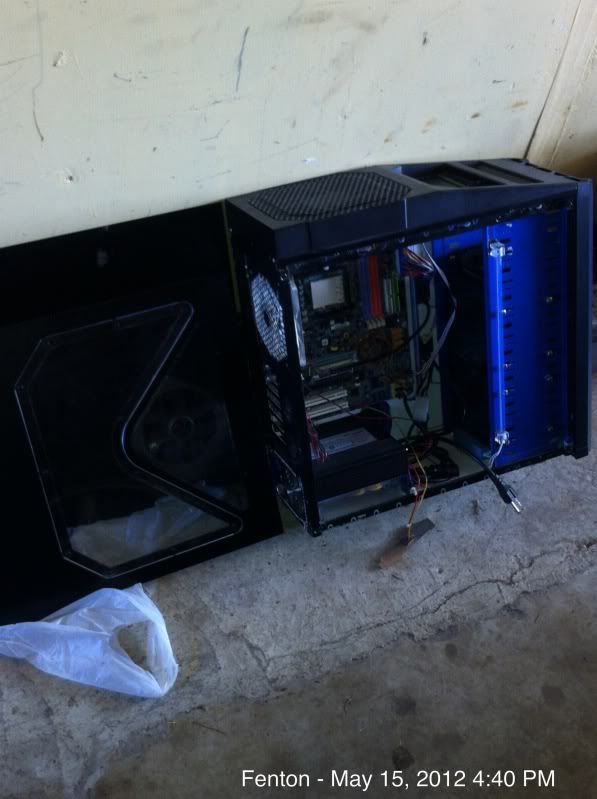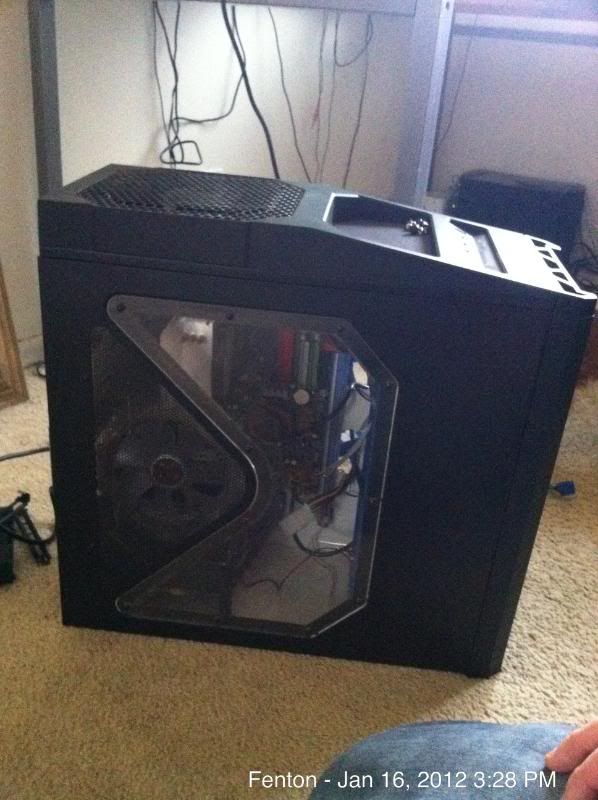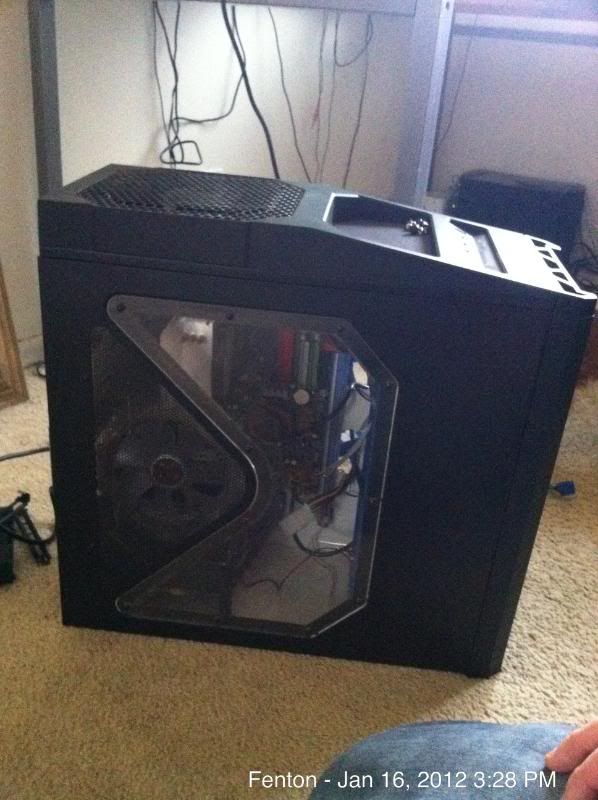 http://www.newegg.com/Product/Product.aspx?Item=N82E16817148030
power supply is this model except the green wires are blue in the one I have.
CPU
Graphics
Hard Drive
OS
I7 2.2, 3.1 turbo
GT 555M Overclocked
Crucial M4 256 GB SSD
windows 7
Monitor
1600x900
View all
CPU
Graphics
Hard Drive
OS
I7 2.2, 3.1 turbo
GT 555M Overclocked
Crucial M4 256 GB SSD
windows 7
Monitor
1600x900
View all
CPU
Graphics
Hard Drive
OS
I7 2.2, 3.1 turbo
GT 555M Overclocked
Crucial M4 256 GB SSD
windows 7
Monitor
1600x900
View all
hide details
CPU
Graphics
Hard Drive
OS
I7 2.2, 3.1 turbo
GT 555M Overclocked
Crucial M4 256 GB SSD
windows 7
Monitor
1600x900
View all
CPU
Graphics
Hard Drive
OS
I7 2.2, 3.1 turbo
GT 555M Overclocked
Crucial M4 256 GB SSD
windows 7
Monitor
1600x900
View all
CPU
Graphics
Hard Drive
OS
I7 2.2, 3.1 turbo
GT 555M Overclocked
Crucial M4 256 GB SSD
windows 7
Monitor
1600x900
View all
hide details