Quote:
Originally Posted by The Register .co .uk 
Facebook's shares debuted on the Nasdaq today at $42 and immediately skidded downwards to the original IPO price of $38.

The social network set its IPO price last night at $38, valuing it at $104bn. However, through the mysteries of IPOing, it actually opened at $42, shortly after 11am Eastern Time. That price values the company at more than GM or Boeing, as The Telegraph amongst others reported.


This price was maintained for at least minutes before it started to slip down to around the $38 mark, troughing for a while then beginning what appears to be a bit of a bumpy ride back upwards.
To read the full article, click
here.
---
FB is listed on the NASDAQ stock exchange and can be found
here
.
It is currently at: 41.57 points, up about 9%. However if you look at it, you will see it's fluctuating wildly.
Bad investment I think...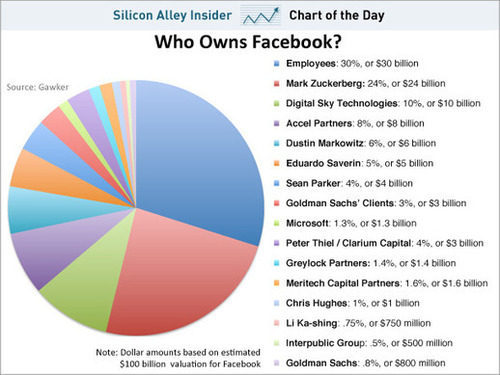 Edited by joshd - 5/18/12 at 11:18am