Yes, I am a new guy, but I have been throwing this idea around for YEARS, and now i just pulled the trigger not so long ago.
I will update in more detail as I go along, but this is what I have done so far:
Materials:
25ft of 3/8" Aluminum piping $15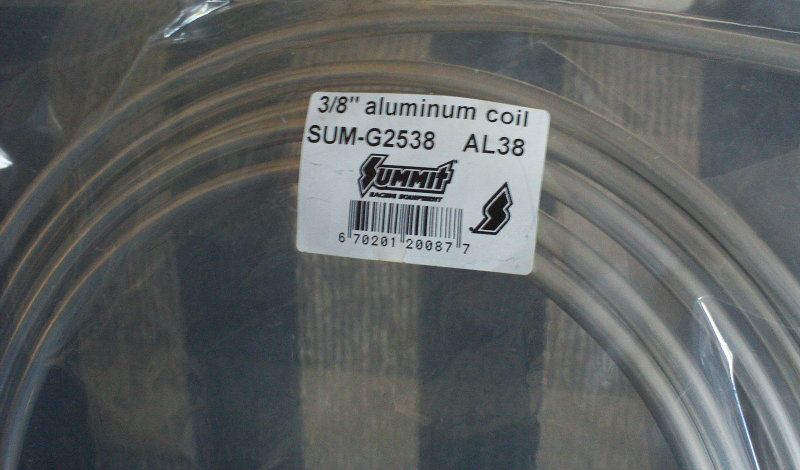 Aluminum 1/4" NPT- 3/8" Press lock barbed fittings for reservoir $10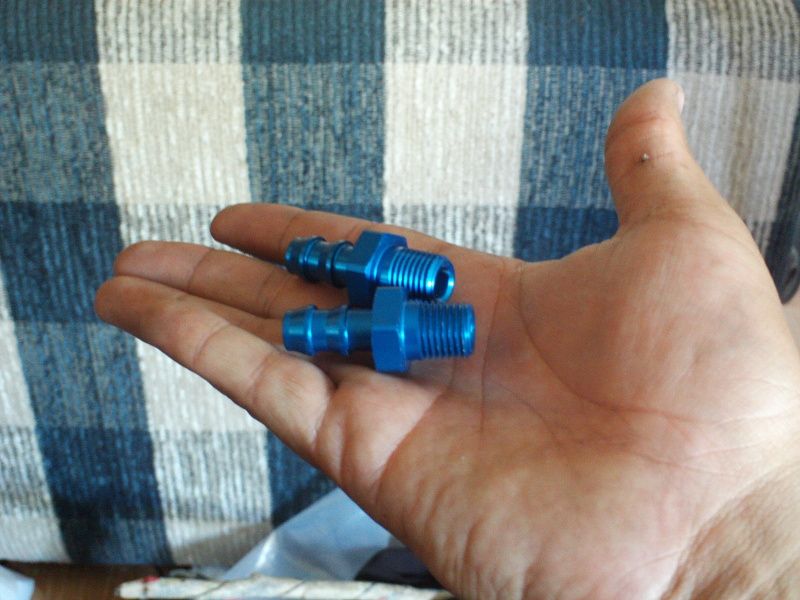 Aluminum automotive liquid cooler/radiator $25~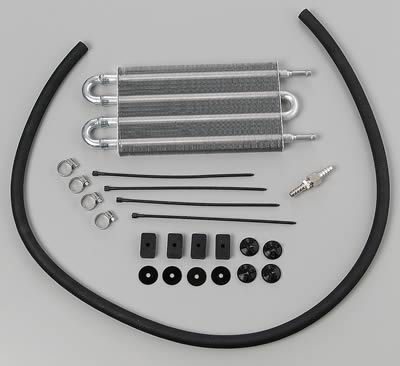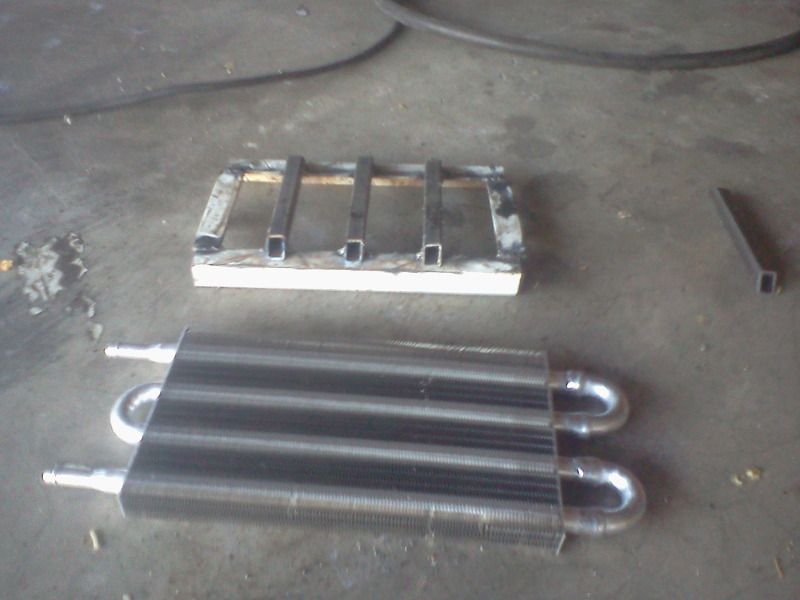 small 16 oz. bottle of racing coolant additive: $5~
XSPC X20 200 reservoir and pump: $40~
Roswell 4-pk 80mm blue LED fan box $20~
High pressure rubber nylon reinforced tubing free* (usually comes with the liquid cooler)
nylon mounting clamps $5~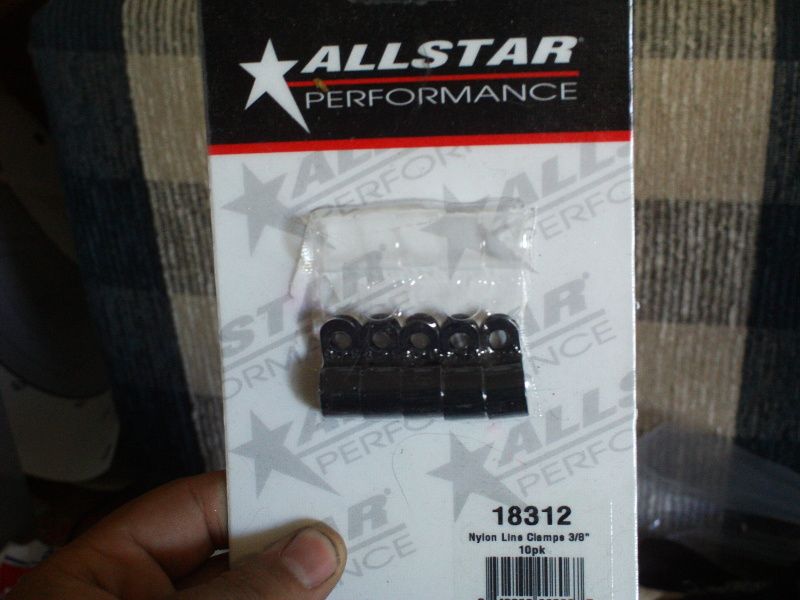 small hose clamps: Free
AMD AM2/AM2+/AM3/AM3+ aluminum heat sink: free
Tools:
Dremel with metal cutting bits
Drill
1/8" drill bit
3/8" drill bit
JB Weld/Similar metal based epoxy
Plan:
This was my original idea that I had thought about for a long time, then got drunk one night and drew it out on paper, then re modified the next morning to get it cheaper in price.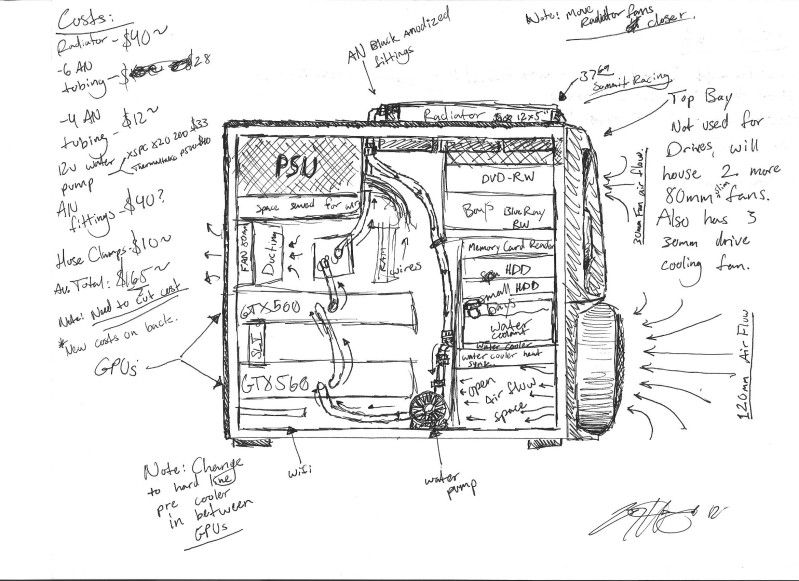 My terrible first try without a cnc or even a drill press (it failed)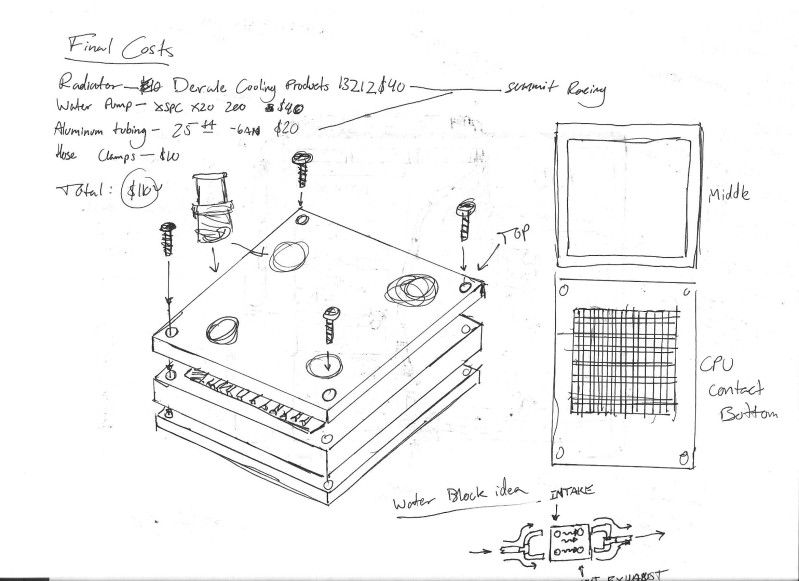 Radiator w/ protective steel bracket made from a junked yard sign and small diameter box tubing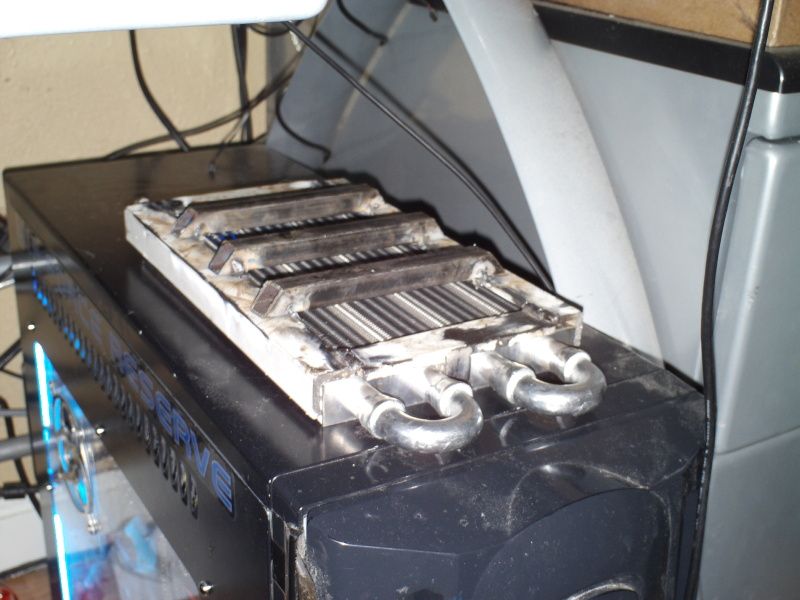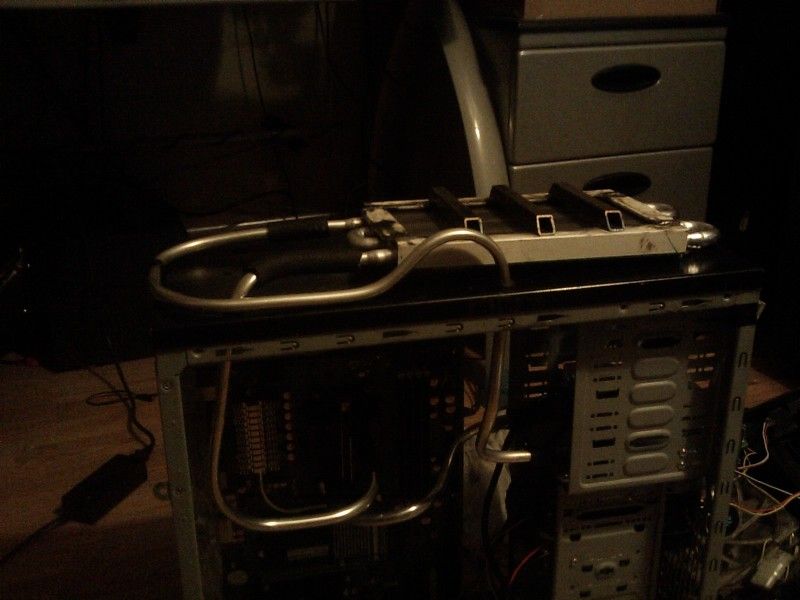 My updated solid piece waterblock (Search 6 dollar water block on Instructables.com, I am the author)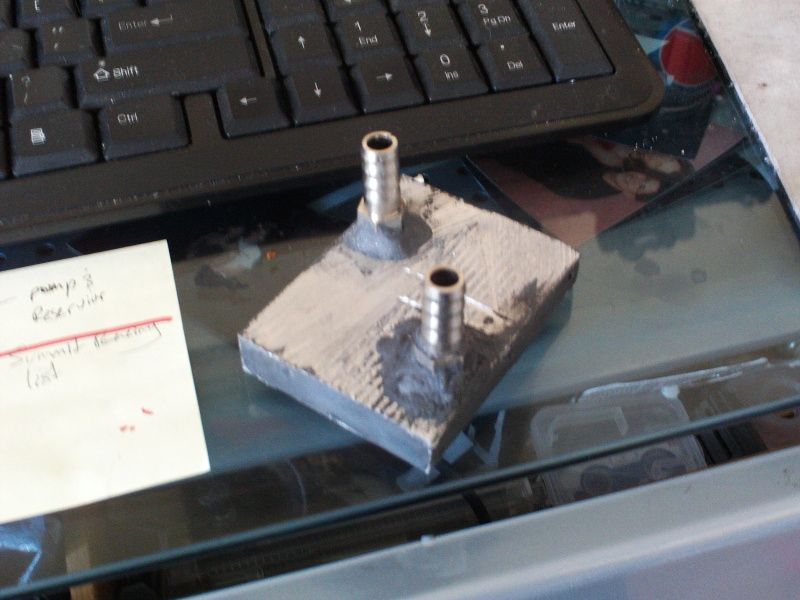 Test fit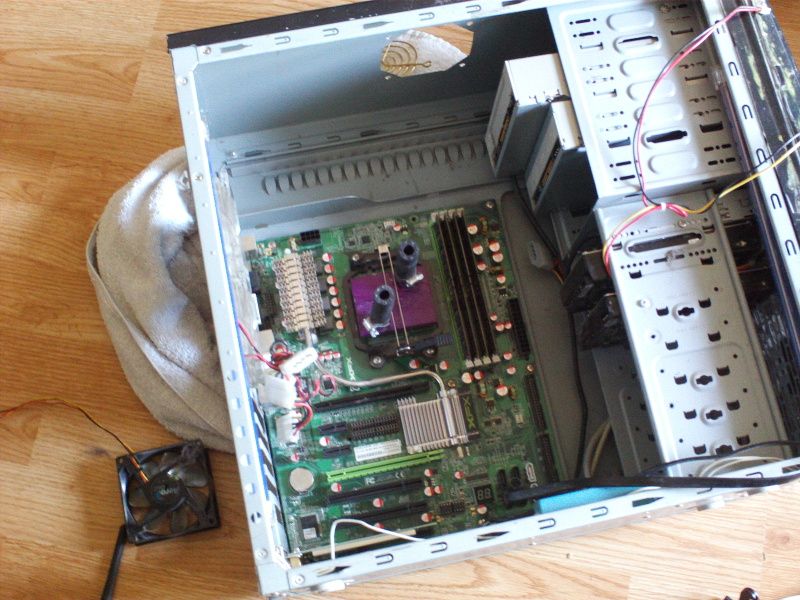 More test fitting and de-dusting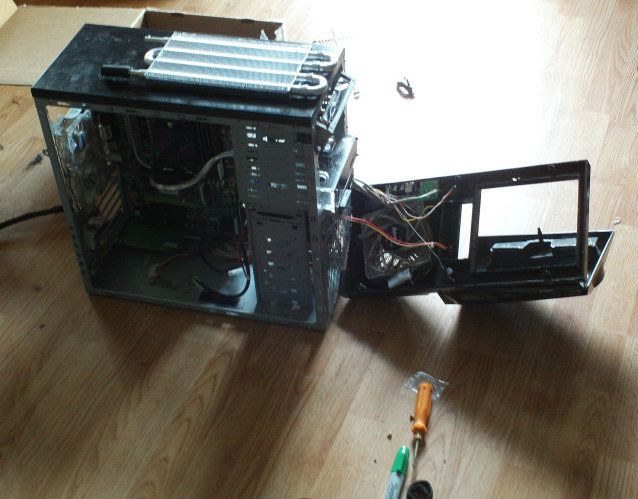 tube bending time to fit, along with chassis drilling and cutting of which I forgot to take photos (im a terrible log keeper)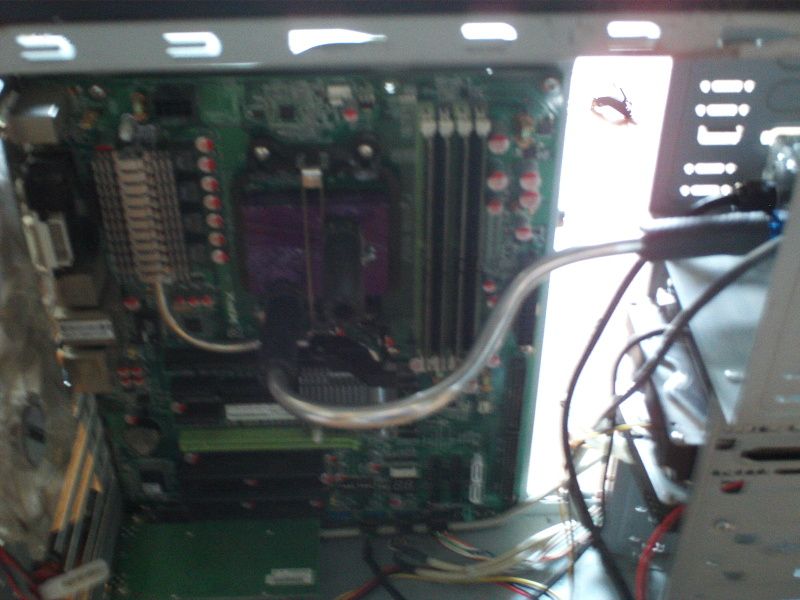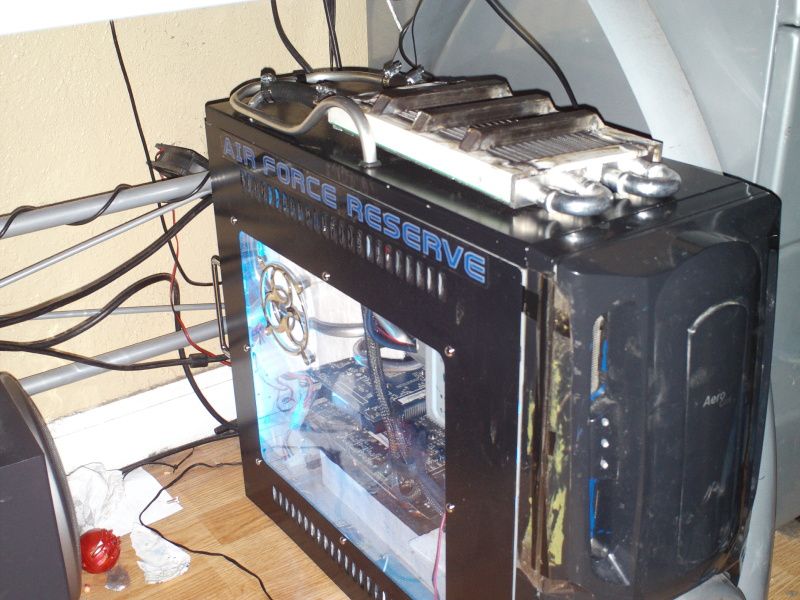 now with paint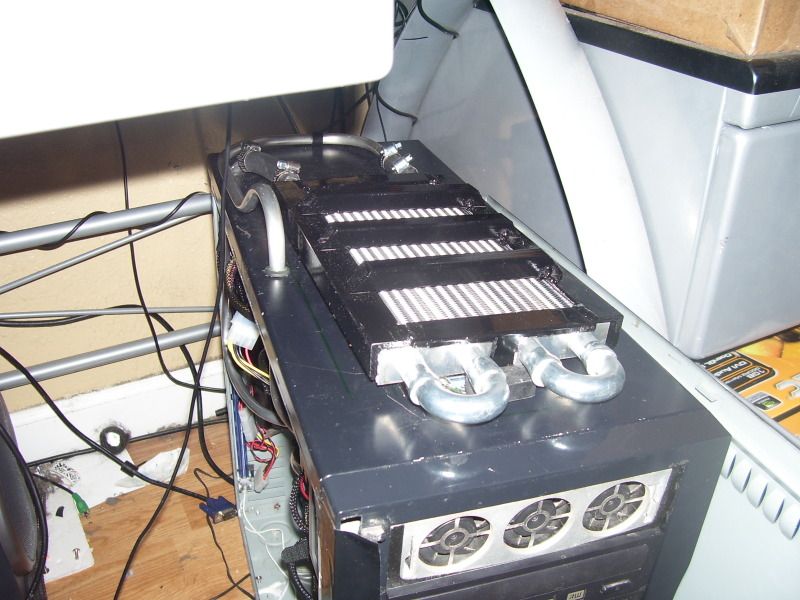 quick test run with fluid
Top view (three fans not shown underneath radiator blowing the top)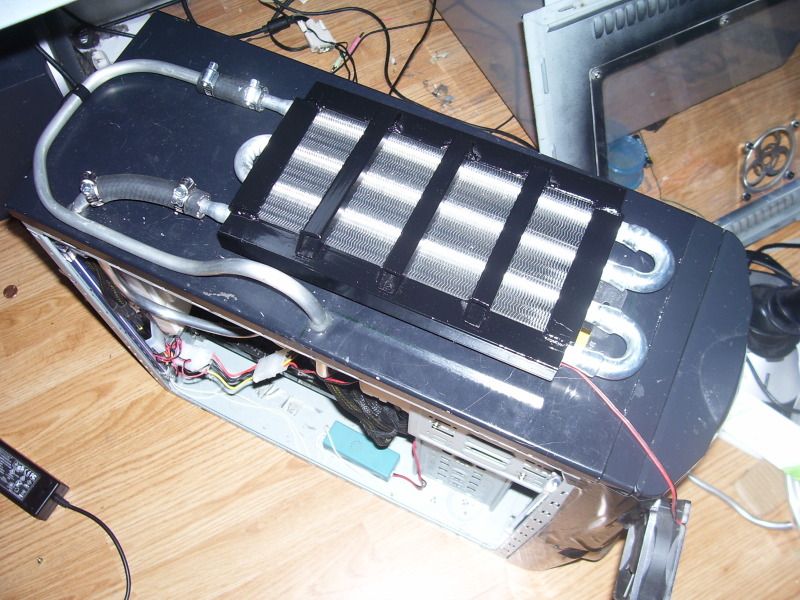 new motherboard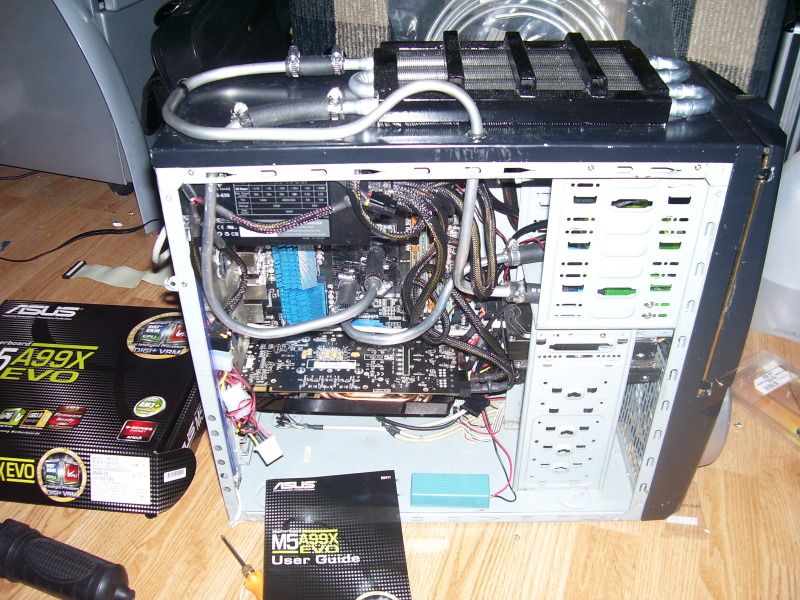 Lighting in the dark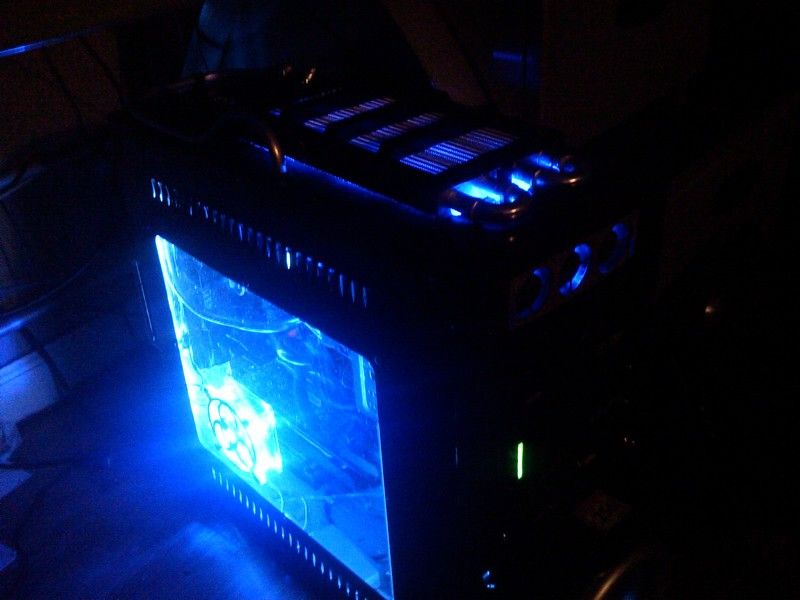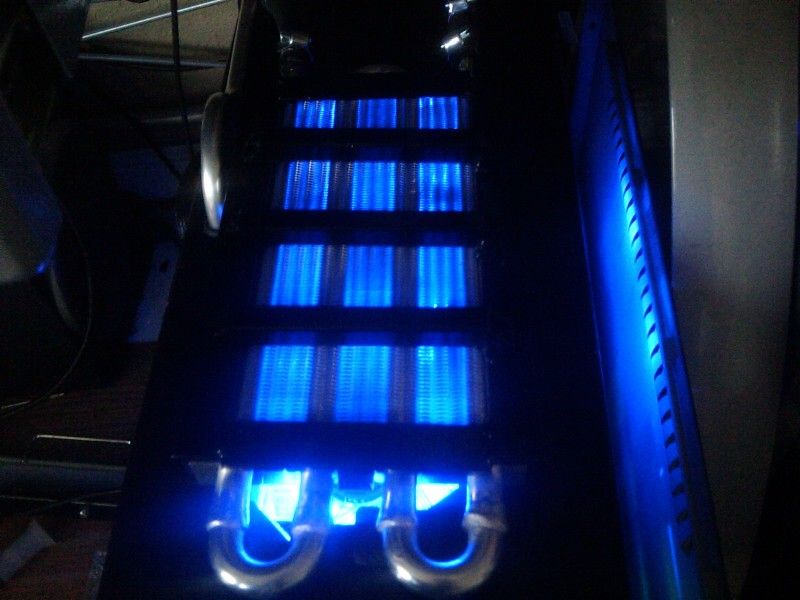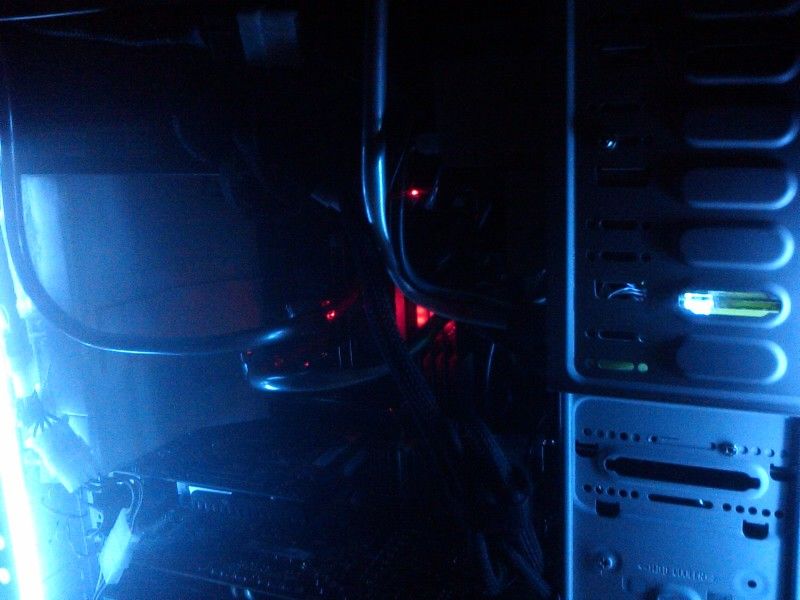 Pressure test using the most mature way ever... gases from baking soda and vinegar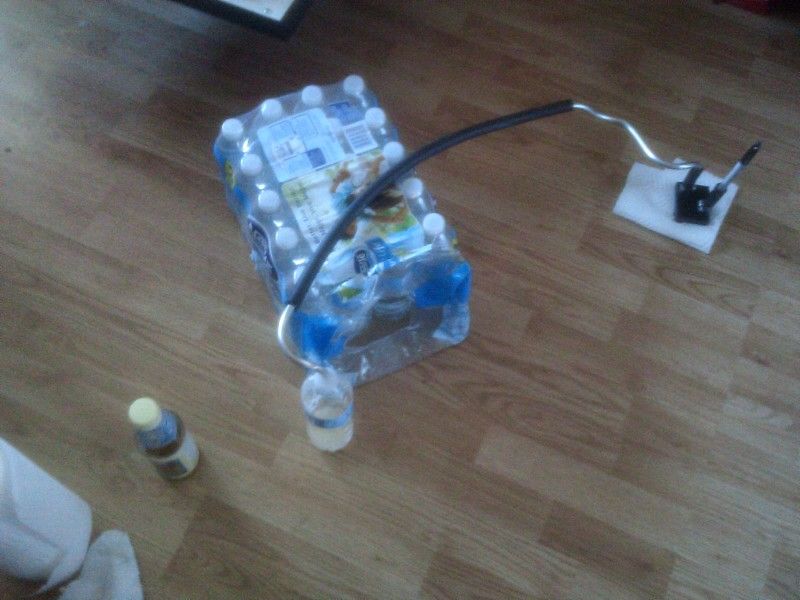 My new coolant alternative
More to come
Edited by Pen2penguin - 6/18/12 at 4:14pm