Ok well I know most newcomers to linux probably don't like to open a terminal every time they want to run an application that they installed. Well creating a quick launch icon is pretty easy. In GNOME you just right click on the desktop and select "Create Launcherâ€.
In this example I'll be making one for Firefox.
I got the .tar.gz file from the Firefox website and then moved it into my home folder. Then you open up a terminal and type:
Code:
cd ~/
tar -zxvf FILENAME_HERE
then a new folder has been created called firefox.
Now open up the Create Launcher window the way described above. For the name you can enter what ever you like, for this example I'll use "Firefoxâ€. Now we go to the command box. If you know the full path then enter it or you can click browse and find it yourself. If you did the extraction in your home folder like I described above then the path will be this:
Code:
/home/YOUR_USER_NAME/firefox/firefox
The first firefox in that string is the folder and the second is the script that will start firefox.
Now you can choose an icon. I just googled firefox icon to find mine for this example. Click on "No icon†to select an icon (I know that doesn't quite make sense) then Browse at the top-right of the new window.
NOTE: Once you browse to your folder that the icon you got is in then click "open†at the bottom of the window. Then you will be able to see the icons.
Then after all of that is done you can make the folder invisible in your home folder so it is out of the way. Just rename it with a ".†in front of the name.
Final launcher: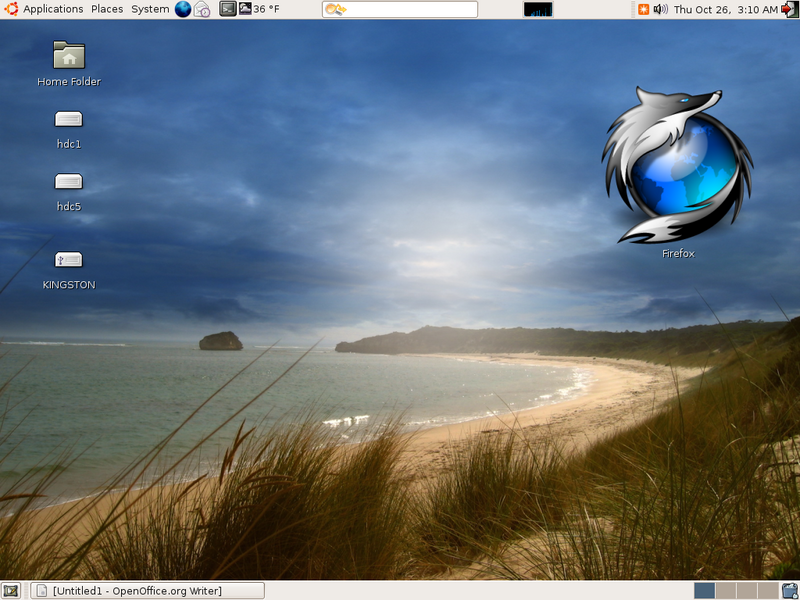 Hope I made it as n00b understandable as possible.
CPU
Motherboard
Graphics
RAM
Phenom II x6
Gigabyte
EVGA 9800GT
8gb G.Skill
Hard Drive
OS
Keyboard
60gb SSD + 3 2gb WD
Archlinux + MINIX 3
Filco w/ blue cherries
View all
hide details
CPU
Motherboard
Graphics
RAM
Phenom II x6
Gigabyte
EVGA 9800GT
8gb G.Skill
Hard Drive
OS
Keyboard
60gb SSD + 3 2gb WD
Archlinux + MINIX 3
Filco w/ blue cherries
View all
hide details