That would be correct! Here is a picture of the new back panel in progress: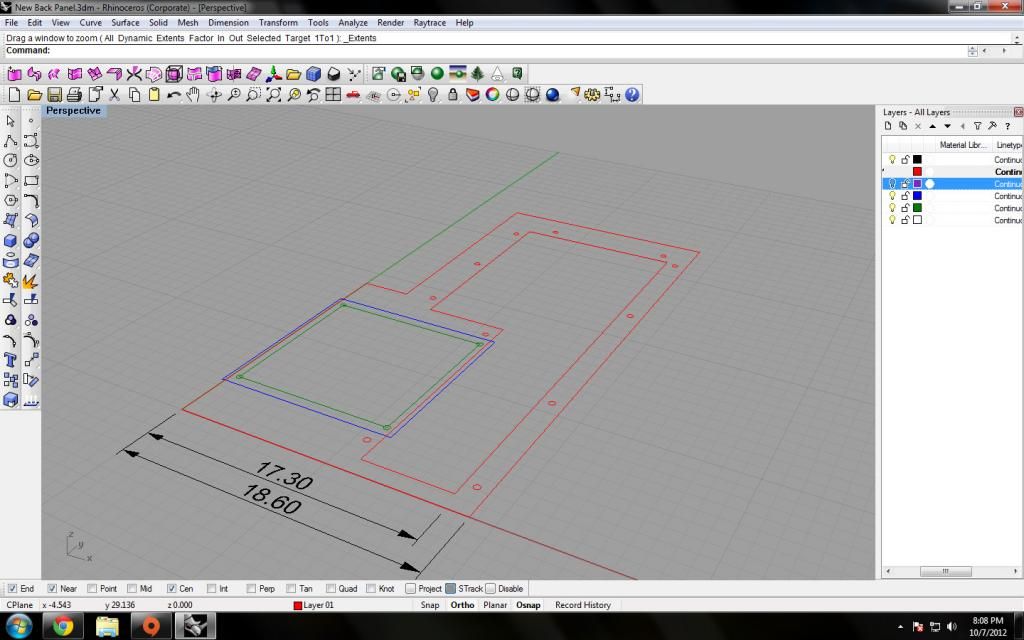 The smaller green box is the from the center of each fan hole and the blue box is for a 120MM fan (oddly enough, it was 119MM when I measured the one I had) doesn't quite fit
I can however increase the width of the panel by about ~2MM which won't work I think. Oh well
I will probably just get a new back panel made (the first one pictured is the current with two 80MM fan holes).
Jeffinslaw