Quote:
Originally Posted by
CramComplex
Problem with anodized is that it's hard to get the grease smudges of fingers off of it with my experience with an old Antec Lanbox full Alu Anodized case, had to get some Mean Green to get the grease and finger prints off with a tower. :/
But whatever you decide on...make sure you post back with pics to help out those who are also modding the G5 cases.
I will for sure post pictures!
Thanks!
I hope it doesn't smudge, that would be terrible!
Anyways, I got some more ideas I need your help with on deciding. I have decided that I
will
be getting the case anodized black. What I need your help on is deciding the tubing and accompanying lighting and coolant that goes with it. I have two things planned. I will be using the Murderbox Light Panel mod in BOTH options by the way.
Option One
Option One is to copy the Murderbox style of tubing and lighting. I'm talking about the white LEDs and the chrome tubing with white coolant. I really like this option because of the white lighting and the white coolant, really classy.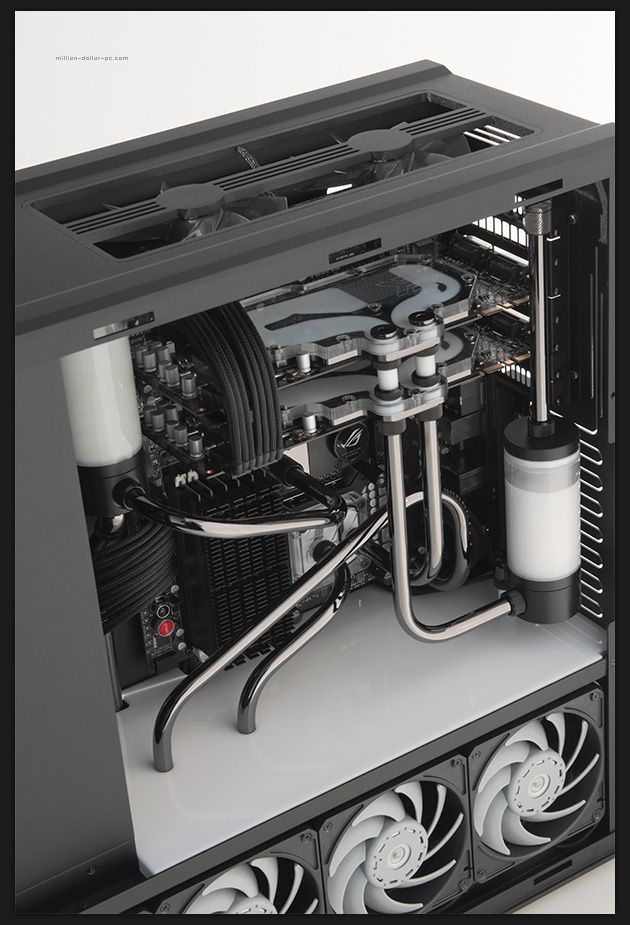 I would basically copy this, use the chrome tubing, the white coolant and the white lighting.
Option Two
Option two is to copy
xlink64's
build posted in the OCN Watercooling Thread. Here is a picture: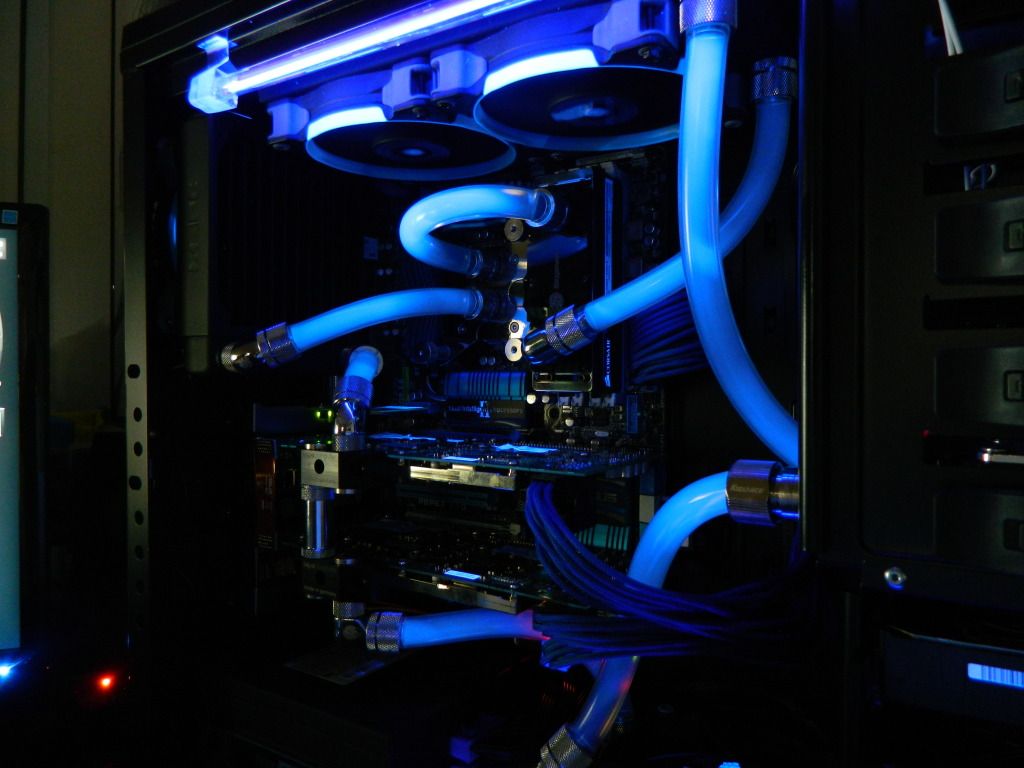 I would basically copy this except for using cold cathodes, I would use a UV LED strip in the light panel. Hopefully it will give the same even distribution of UV light like the regular panel does. Instead of using flexible tubing, I would use Acrylic tubing and bend it to fit as I think that would look much better. I can always try both options and see what looks best (lighting wise with coolant). Perhaps that will help make decisions easier.
I really like both options so it's going to be a tough decision for me. Let me know what you guys think!
Jeffinslaw