Small update.
My flow was really really low according to the koolance flow meter. With the single MCP655 pump it was .29 GPM and with 2x DDC 350, it was .44 GPM. Ideal is 1.1-1.5 GPM in case you were wondering.
To try and fix this, I added an DDC 3.25 with a XSPC top between the top two radiators. I also changed the way the rads perform by making them work in serial rather than parallel.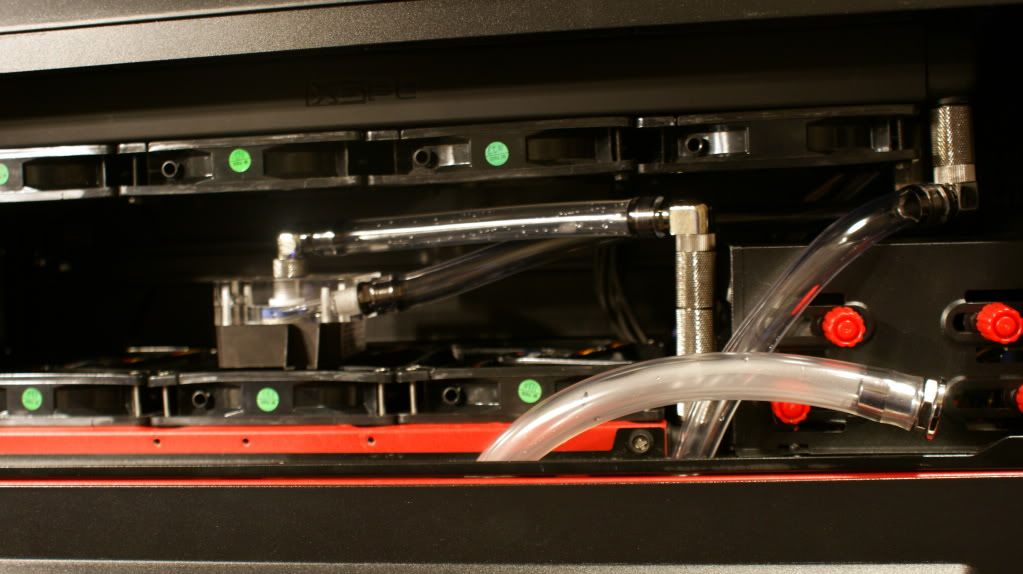 As I was doing this the koolance flow meter broke... I emaild Koolance and I think they will send me a new one. These things are very fragile so if you are thinking about getting one, be careful.
Some good news is I got Win 7 64-bit installed and I started folding yesterday. I'll post some cooling specs this weekend. More to come.
Cheers till then,
Fuga