A little late to the build log party, since it will do for now. but the log is now created because like a lot of projects in life its a continuous non stop money pit that will never be finished.
first off most of the components for this build were purchased on my recent holiday to Hong Kong. I knew as soon as I planned to go that I would kick myself in the head if I went there and didn't go computer shopping at the Golden Arcade computer malls. made a list of parts to accommodate the budget for now, but more is to come along the way.
Unlike the last system I had, I made the choice to spend less on the case, monitor(s) and spend a little more going in a new direction for higher ram and an ssd.
STILL TO DO
* 2x 128gb samsung 830 SSD's
* 1x 2tb WD green caviar (music,file storage)
* 2x white or white led high static pressure fans for h100
* modify phantom 410 side panel (side fan to extra window)
* new steelseries merc (back lit led)
* white sleeved extension cables
where the parts were purchased some in Wan Chai, some in Sham sho po.
And was all packed in mine and my partners hand carry. had some weird looks from customs when I left.
except the case and monitor of coarse.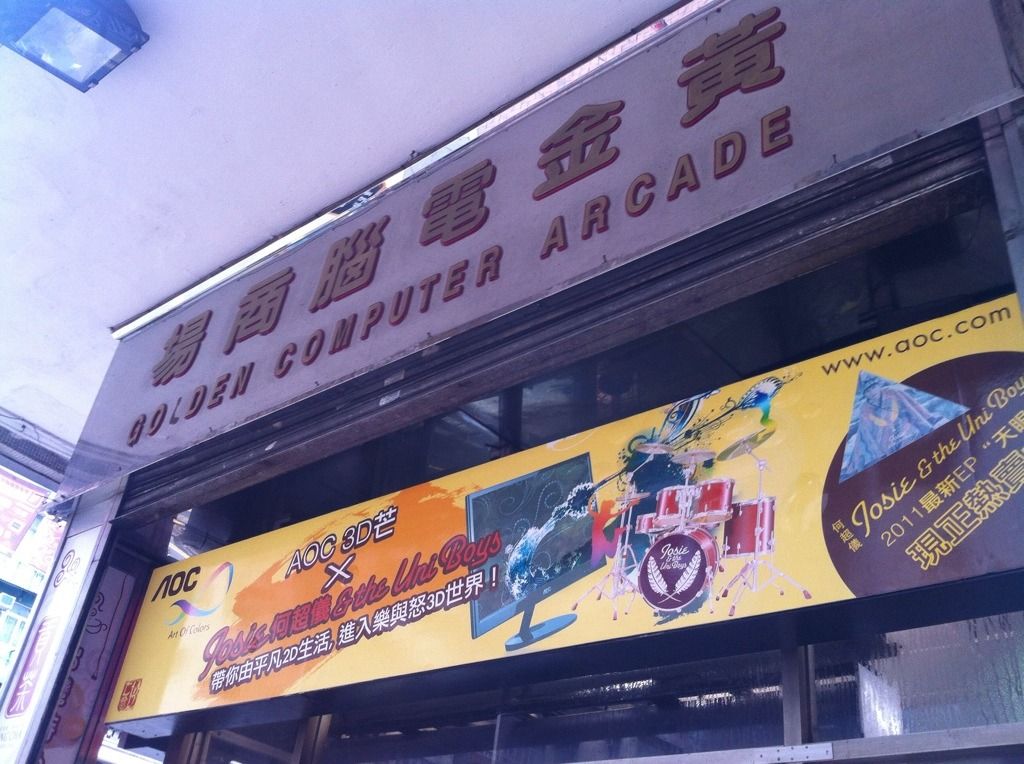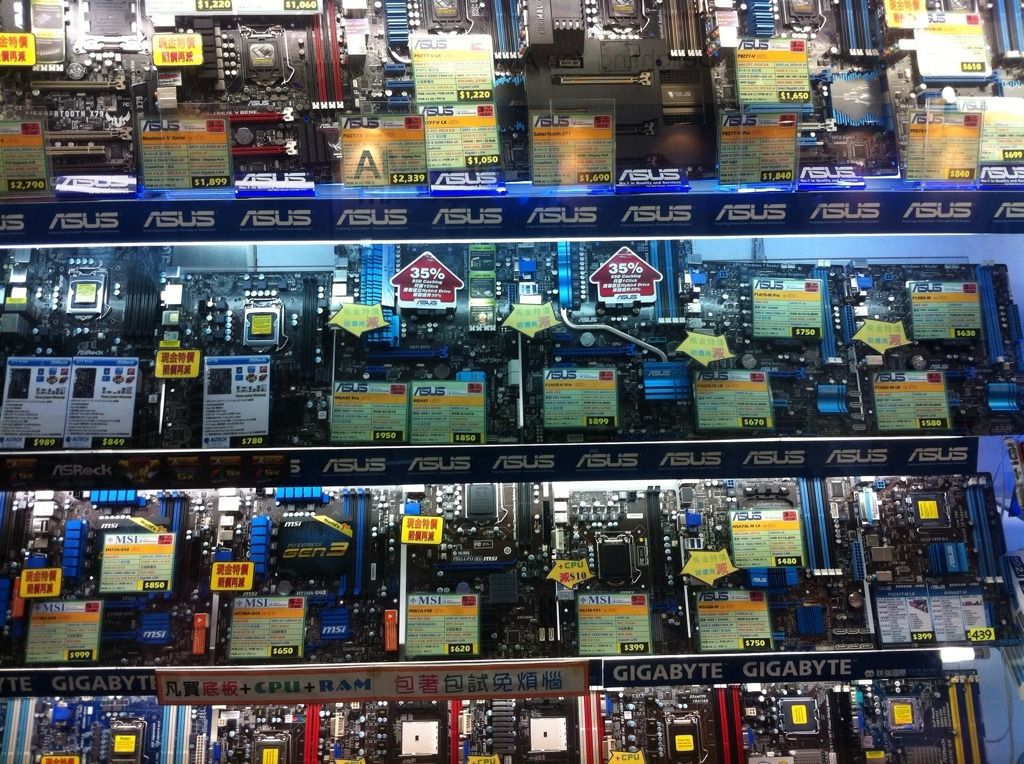 When I got back home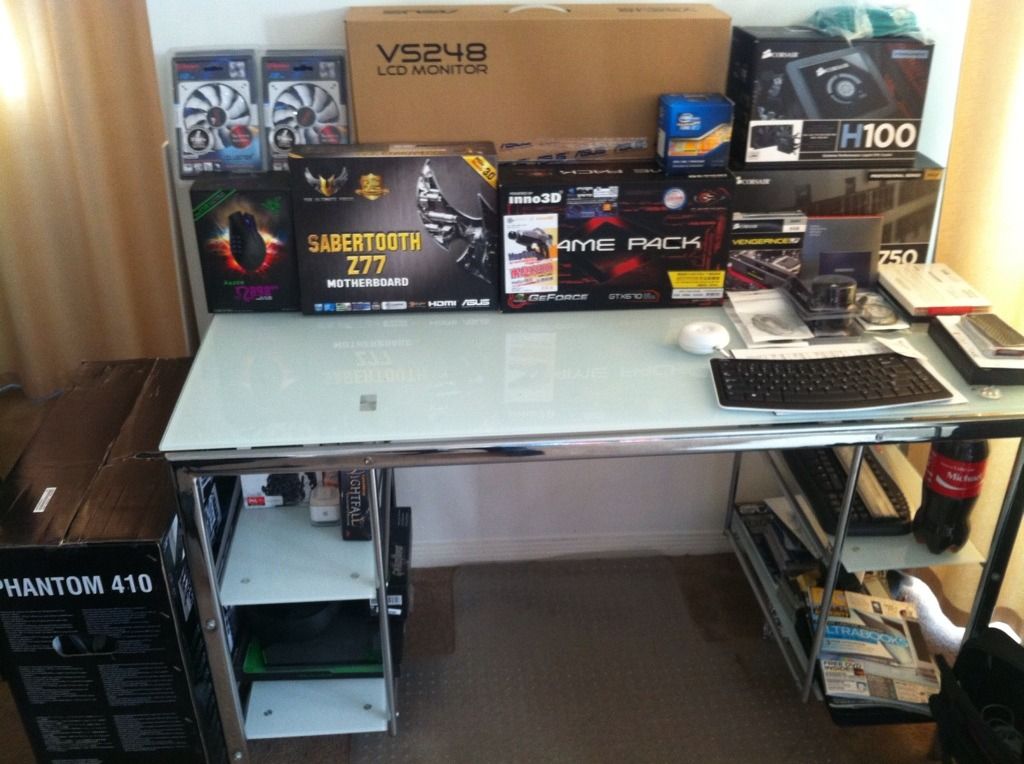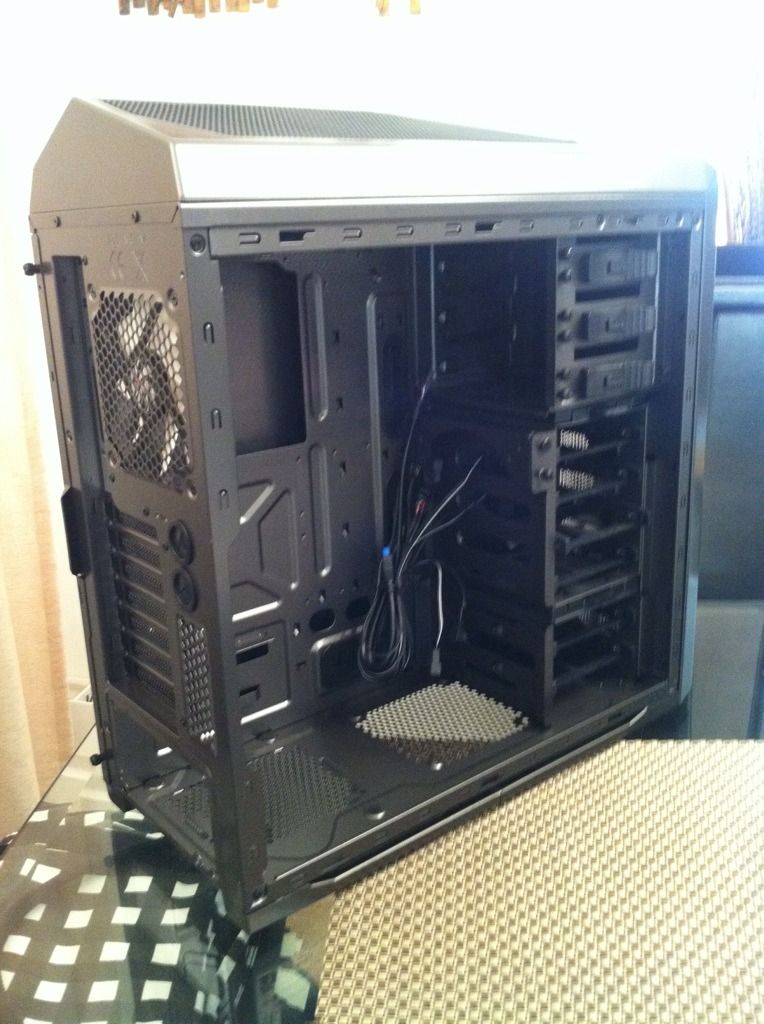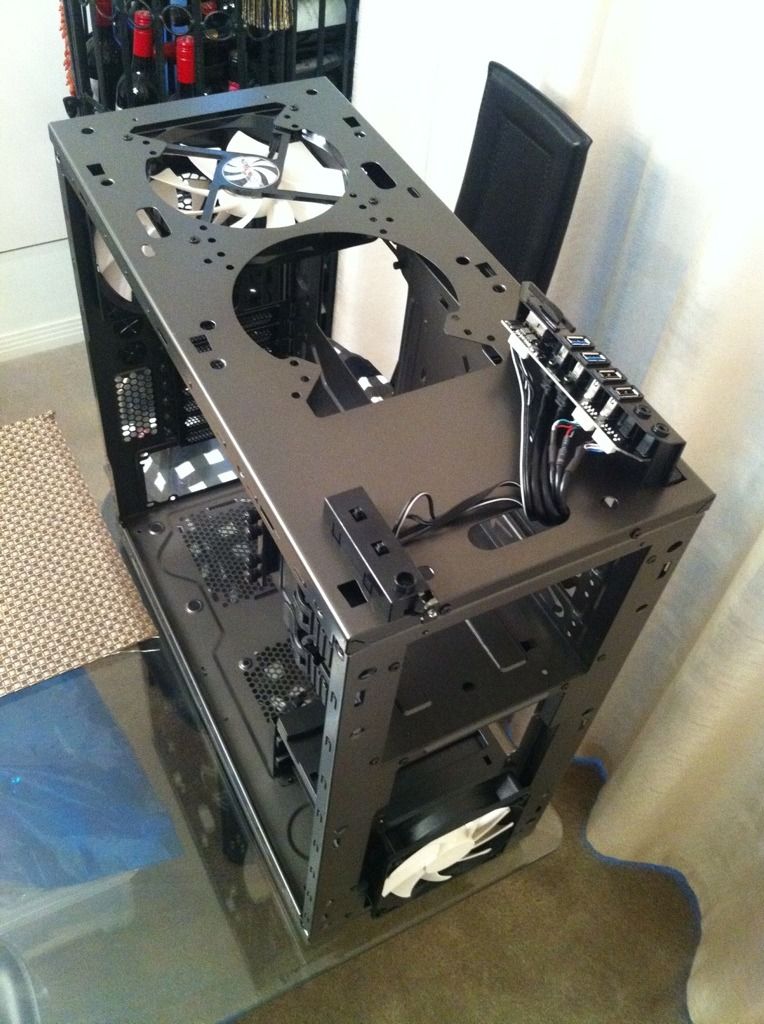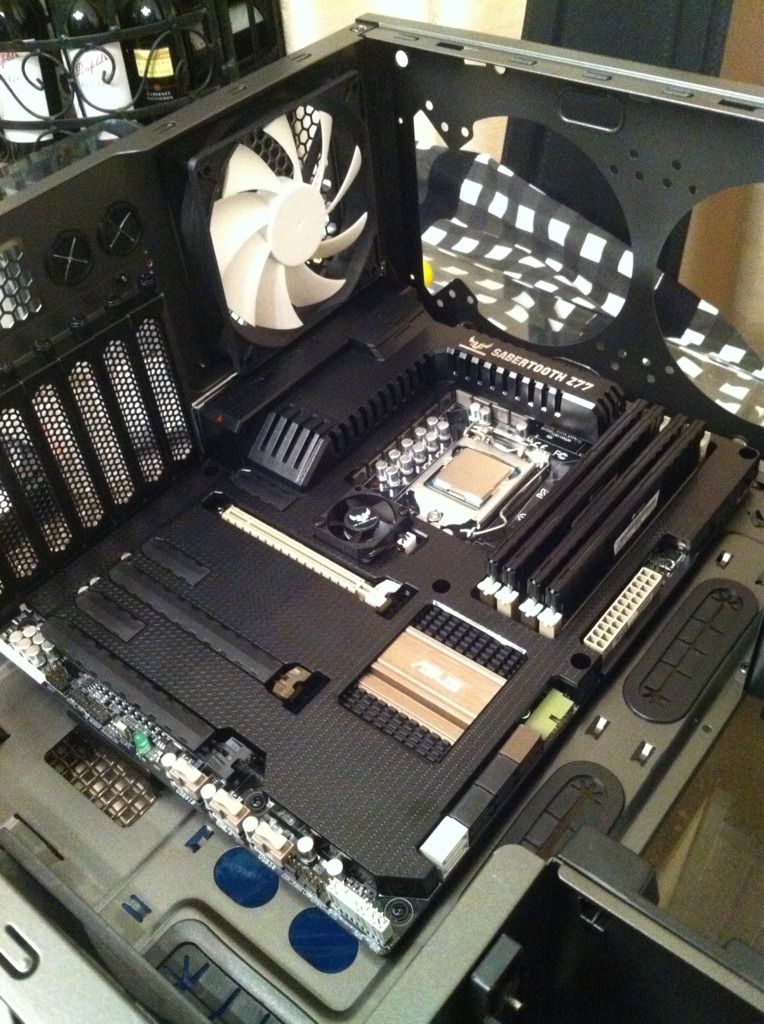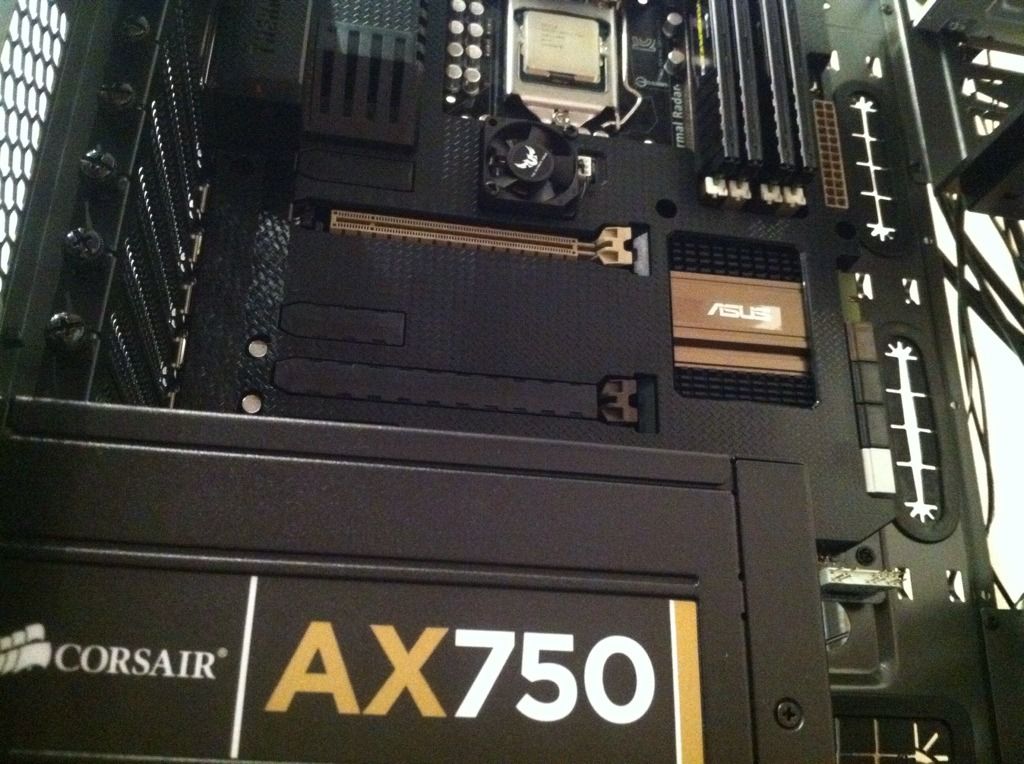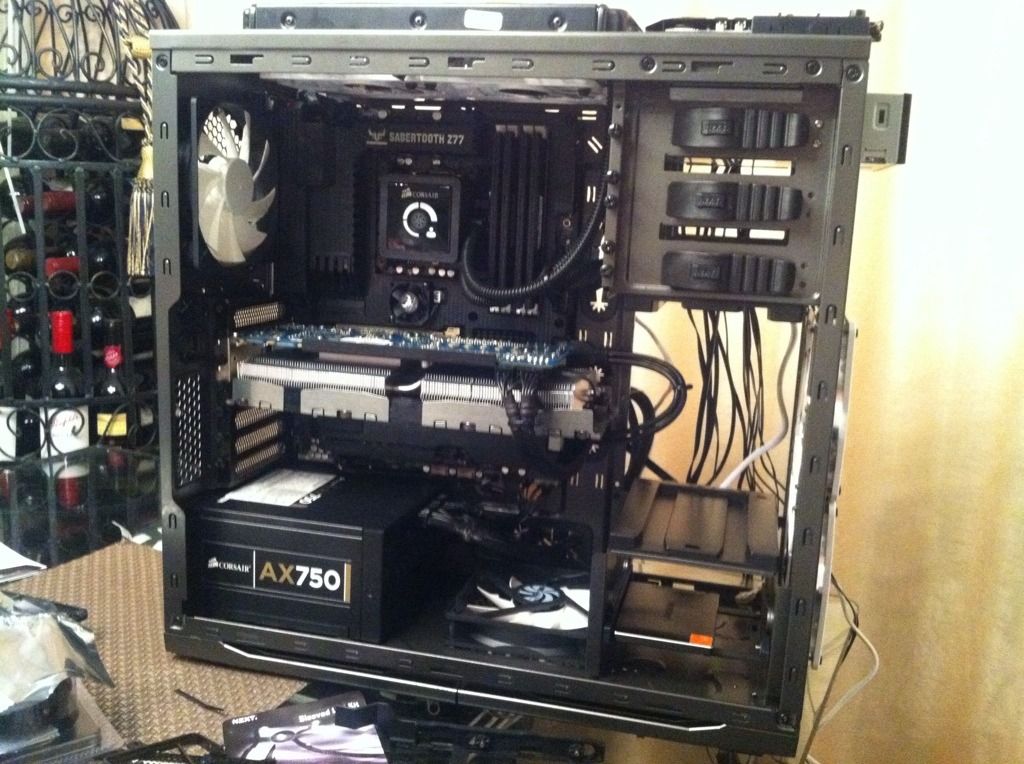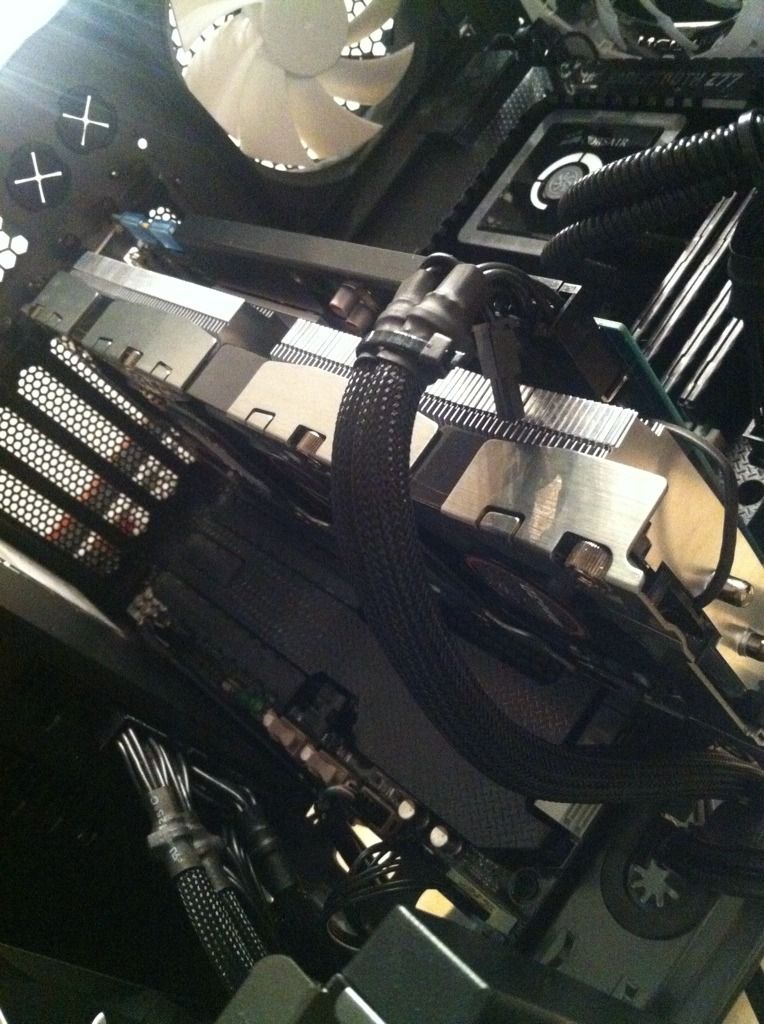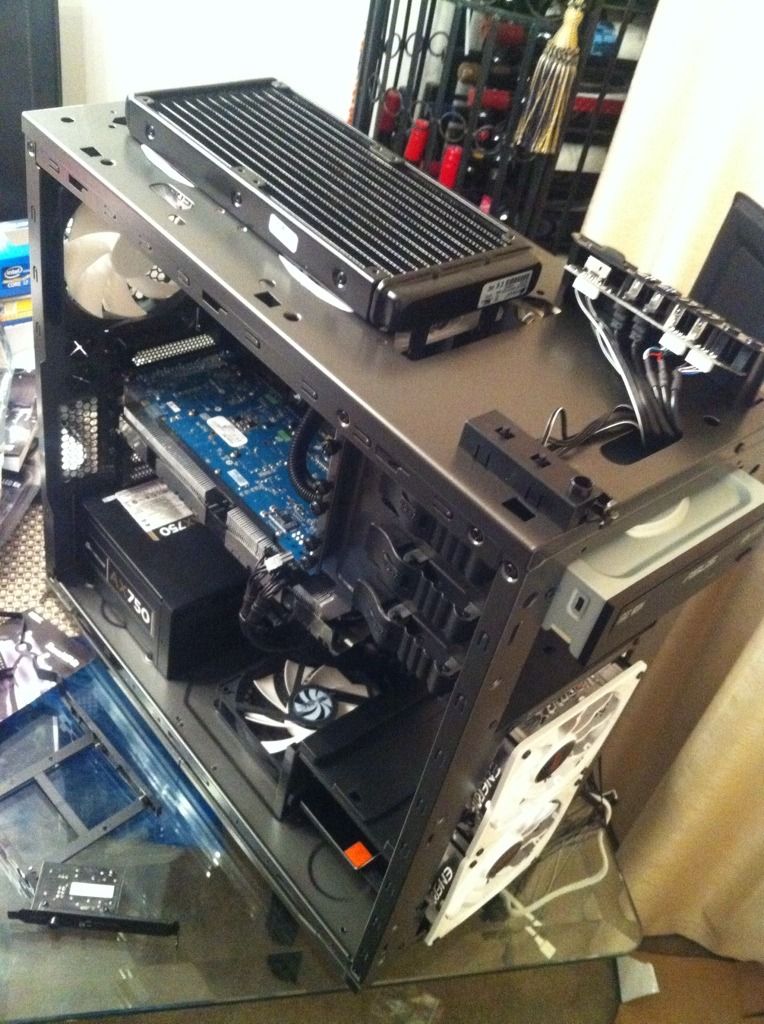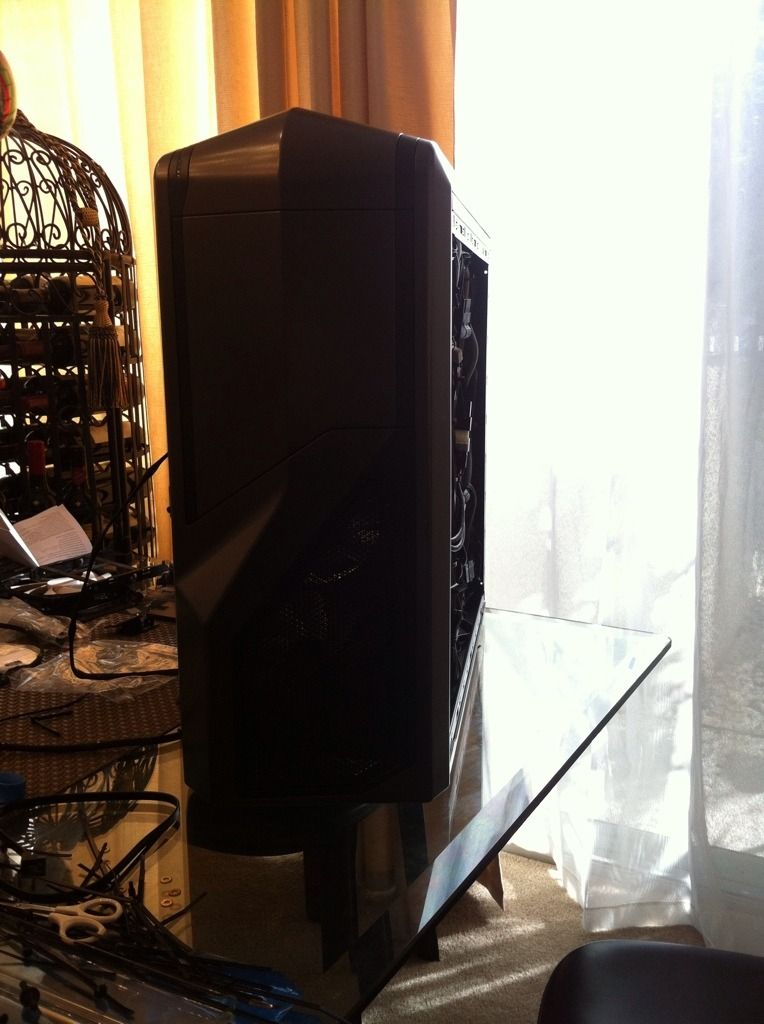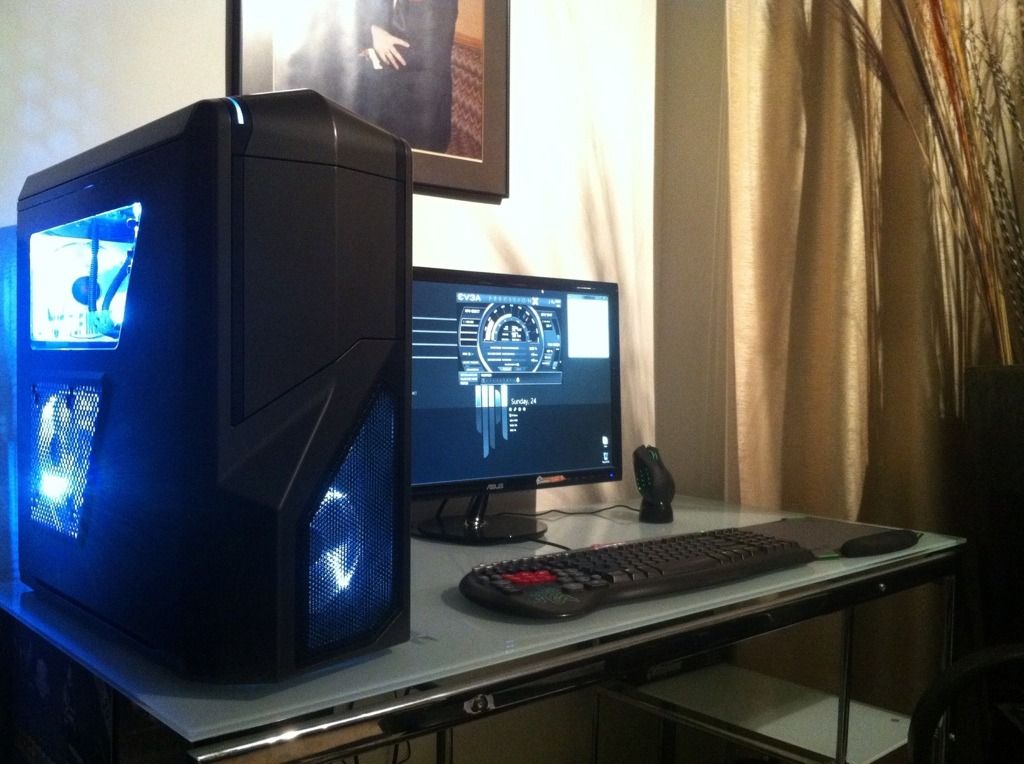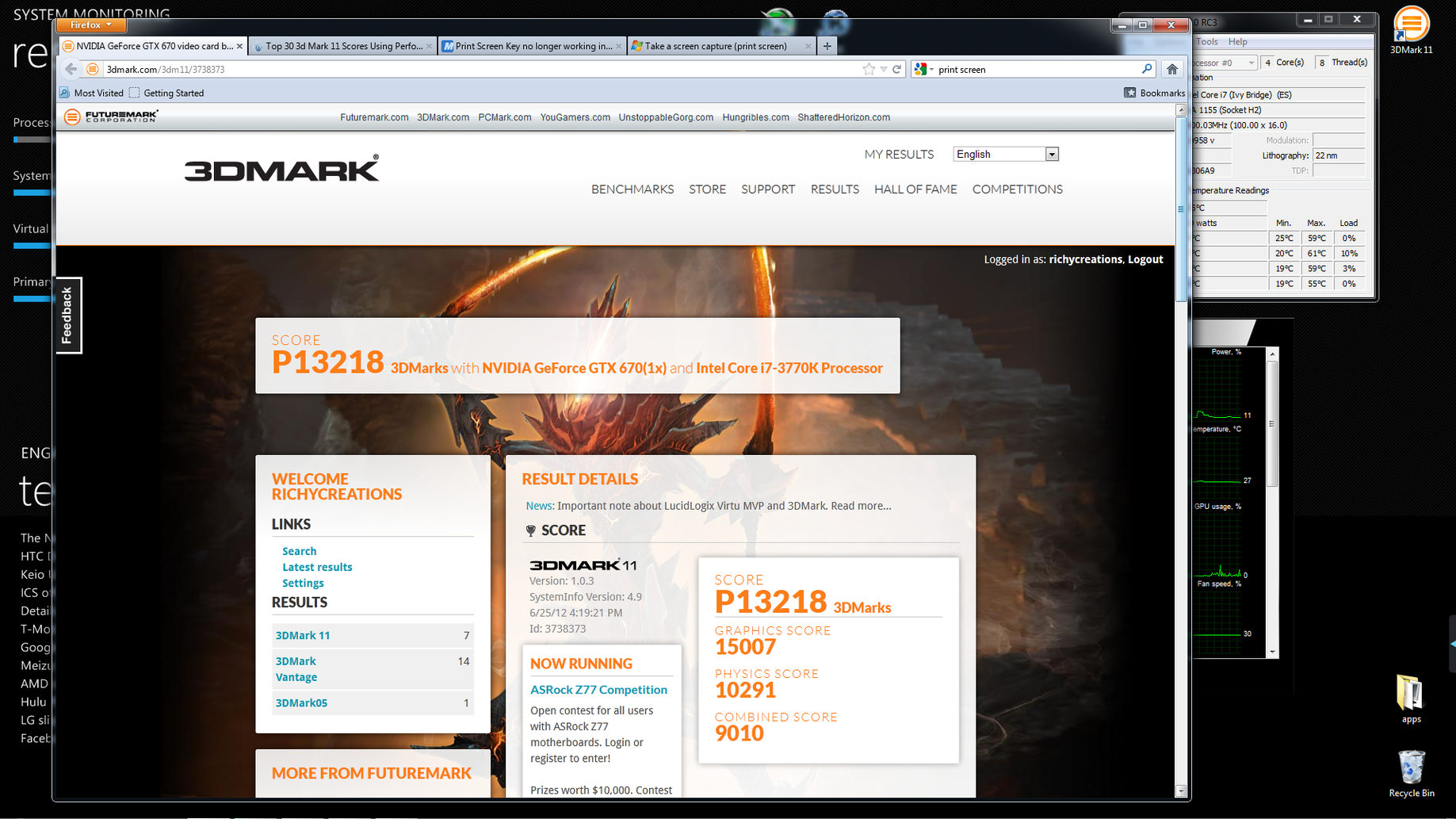 Edited by richycreations - 7/3/12 at 9:15am