So recently I bought 2 Corsait H40's to use in my PC. Both showed up making horrible grinding noises. I sold the better of the two and tore down the other, here is what I found.
The first thing I saw was a bunch or gunk in the fins on the block its self:
That the heck is that crap? Why is it in my pump? Next I pulled it apart more and found some other interesting stuff. Here is the bottom of the pump, you can see the intake hole and the hole where the water is sucked in by the pump and taken to the RAD.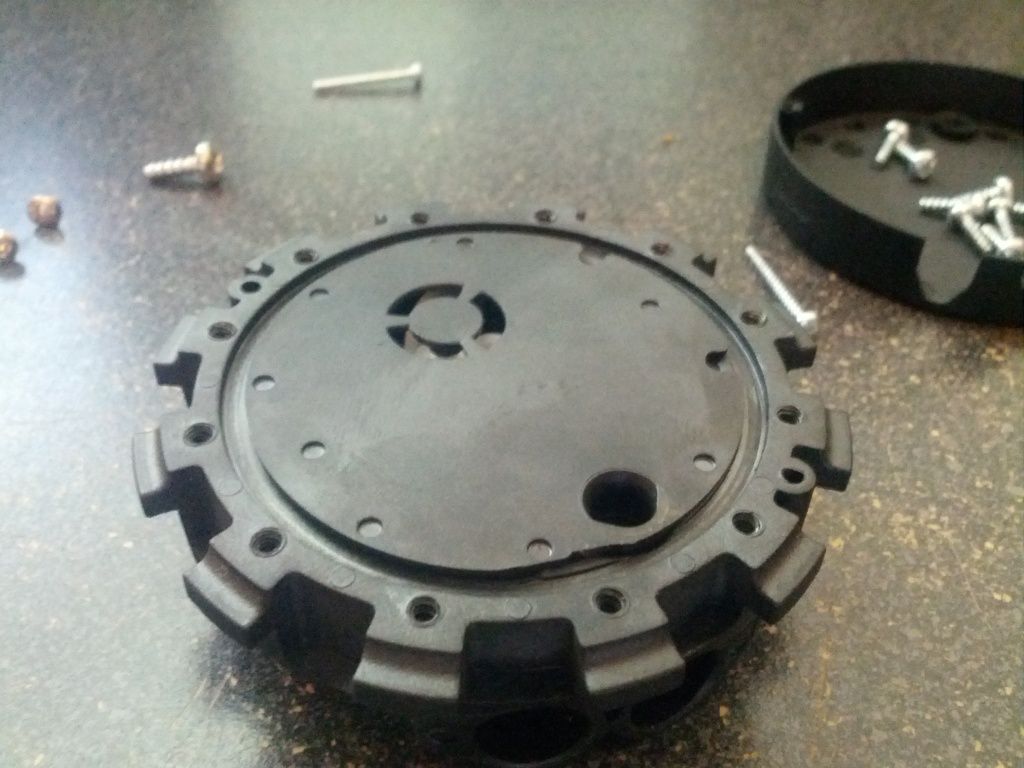 When the bottom is removed you can see the blades on the pump and a block of foam?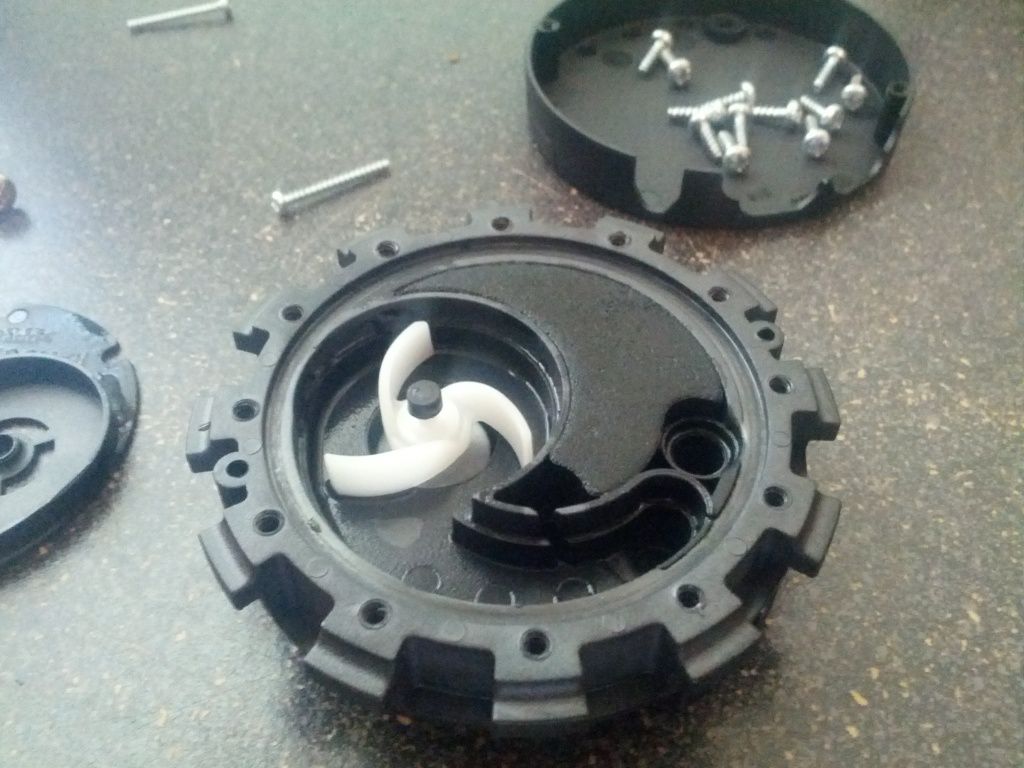 I am not sure what the foam is for, but the only way water gets to it is through the small cut out that faces the opposite direction of the flow of water. There is also a hole that goes all the way through the top and into the small open area next to the cut out and foam. This looks like it could be a air bleeding hole, but it is plugged with a screw and serves no purpose. Take a look at how the pump blades are mounted. No bearings, not even a metal shaft, plastic on plastic with rubber tips on both sides.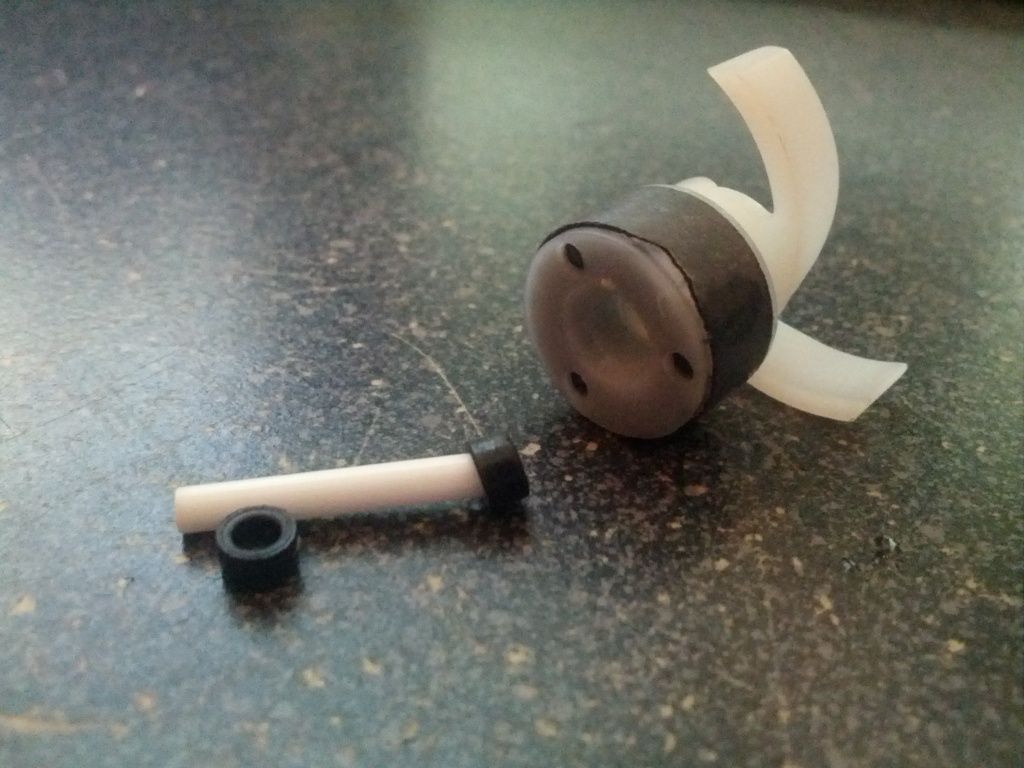 Whats more is that there is not the correct amount of spacing between the blades and plastic housing that causes the blades to rub and create the dreaded grinding noise. Asetek really needs to step it up...
CPU
Motherboard
Graphics
RAM
Xeon X5470 (LGA 771)
ASUS PQ5 PRO TURBO
EVGA GTX 980Ti
Random DDR2
Hard Drive
Cooling
OS
Monitor
Samsung EVO 840 250GB
LEPA Exllusion 240
Windows 10 Pro
Asus PB258Q
Keyboard
Power
Case
Mouse
Razer Blackwidow Ultimate
Corsair AX650
TBD
Razer Mamba TE
View all
hide details
CPU
Motherboard
Graphics
RAM
Xeon X5470 (LGA 771)
ASUS PQ5 PRO TURBO
EVGA GTX 980Ti
Random DDR2
Hard Drive
Cooling
OS
Monitor
Samsung EVO 840 250GB
LEPA Exllusion 240
Windows 10 Pro
Asus PB258Q
Keyboard
Power
Case
Mouse
Razer Blackwidow Ultimate
Corsair AX650
TBD
Razer Mamba TE
View all
hide details