I'm preparing my build log and will update it when all the parts come in. Under each will have pictures of said parts. This line will be deleted when I start just a disclaimer.
PC Parts
(Click to show)
Intel Core i7-3930K Sandy Bridge-E 3.2GHz (3.8GHz Turbo) LGA 2011

ASUS Rampage IV Extreme LGA 2011 Intel X79

EVGA 04G-P4-2686-KR GeForce GTX 680 w/ Backplate 4GB

Mushkin Enhanced Redline 32GB (8 x 4GB) 240-Pin DDR3 SDRAM DDR3 2133

Crucial M4 CT256M4SSD1 2.5" 256GB SATA III MLC 7mm Internal

SeaSonic Platinum-1000 PLATINUM Certified Full Modular Power Supply

ASUS Xonar Phoebus 24-bit 96KHz PCI Express x1 Interface Gaming Soundcard

Hauppauge WinTV-HVR-2250 Media Center Kit Dual TV Tuner w/ IR Remote PCI-E x 1
Case
(Click to show)
NZXT SWITCH 810 Gun-Metal CA-SW810-G1 Steel / Plastic ATX HYBRID Full Tower
Peripherals
(Click to show)
LITE-ON Black 12X BD-ROM 16X DVD-ROM 48X CD-ROM SATA Internal Internal 12x

Lamptron 30W - 4 Channel Aluminum Rheobus w/ Multi Color Backlit LED - Version 2 - Black

ASUS VG Series VG23AH Black 23" 5ms HDMI Widescreen 3D LED Monitor ASCR 80,000,000:1, IPS Panel x3

BOSE® 323232-1100 Computer MusicMonitor - Black
Water Cooling Parts
(Click to show)
FrozenQ PC Mods 250mm Liquid Fusion V Series "2nd Generation" Reservoir - UV Cathode - UV Red Helix

Swiftech MCP655™ 12v Water Pump w/ Speed Control and 3/8" Conversion Kit

Bitspower D5 / MCP655 Extreme Pump Mod Top V2 - Acetal

MIPS ICEFORCE HF Liquid Cooling CPU Block - Socket LGA 2011

Alphacool NexXxoS UT60 Full Copper Triple 120mm Radiator

Alphacool NexXxoS UT60 Full Copper Dual 120mm Radiator

Bitspower G1/4" Female / Female Pass-Through Fitting - (Fillport) - Matte Black

HEATKILLER® GPU-X³ GTX 680 "Hole Edition" Reference Design Full Coverage Water Block

Heatkiller GPU-X² / GPU-X³ X Dual Link Bridge Block - 3 Slot

Bitspower G1/4" Matte Black Dual Rotary 90° Adapter

Masterkleer Hose PVC 16/10mm (3/8"ID) Clear 3.3m (20ft)

IandH Silver KillCoils - Antimicrobial .999 Fine Silver Tubing / Reservoir Strip

Monsoon Free Center Compression Fitting - 3/8"ID x 5/8"OD - Modders 6 Pack Matte Black

Bitspower G1/4" Mini Valve - Matte Black

Bitspower G1/4" Low Profile Matte Black Stop Plug w/ O-Ring

Bitspower G1/4" Matte Black Dual Rotary 45-Degree Compression Fitting CC3 For ID 3/8" OD 5/8" Tube

Bitspower G1/4" Matte Black Rotary 90° G1/4" Adapter

Bitfenix Alchemy Multisleeve 3-Pin to 3x 3-Pin Y Cable Splitter 60cm Black

Bitspower G 1/4" Temperature Sensor Stop Fitting - Matte Black

Koolance INS-FM18 Coolant Flow Meter

Alphacool 180° T Block - Deep Black
Fans and Lighting
(Click to show)
Scythe Gentle Typhoon 120MM

BitFenix Alchemy Connect™ 15 LED Light Strip - 300mm - White
The few that have been following my build as it grew will notice I changed things some.
The case is the biggest thing, but because of changing things a bit and the lack of tools to mod in my own door Switch 810 is my best option.
Build Photos
(Click to show)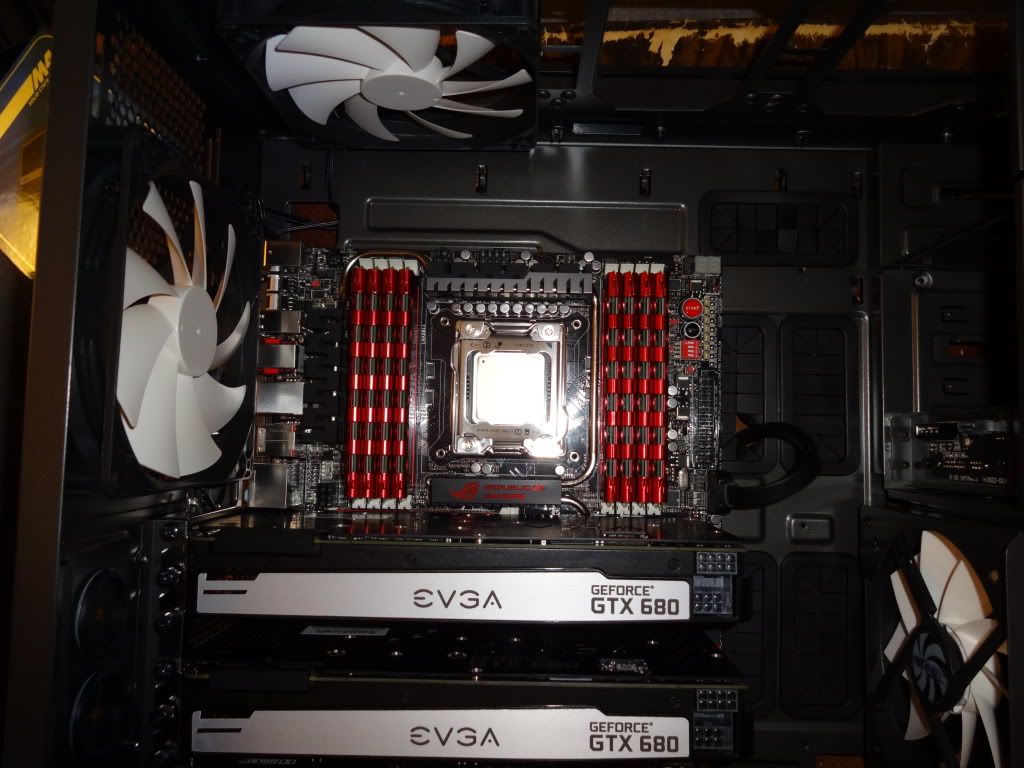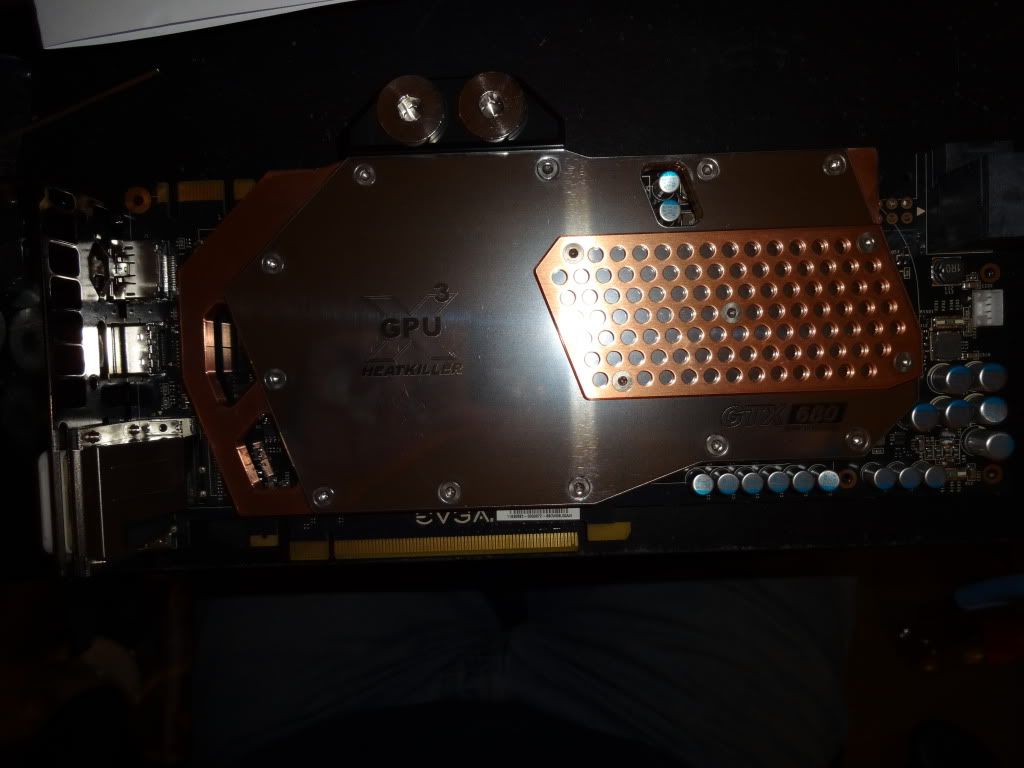 Water Cooling
(Click to show)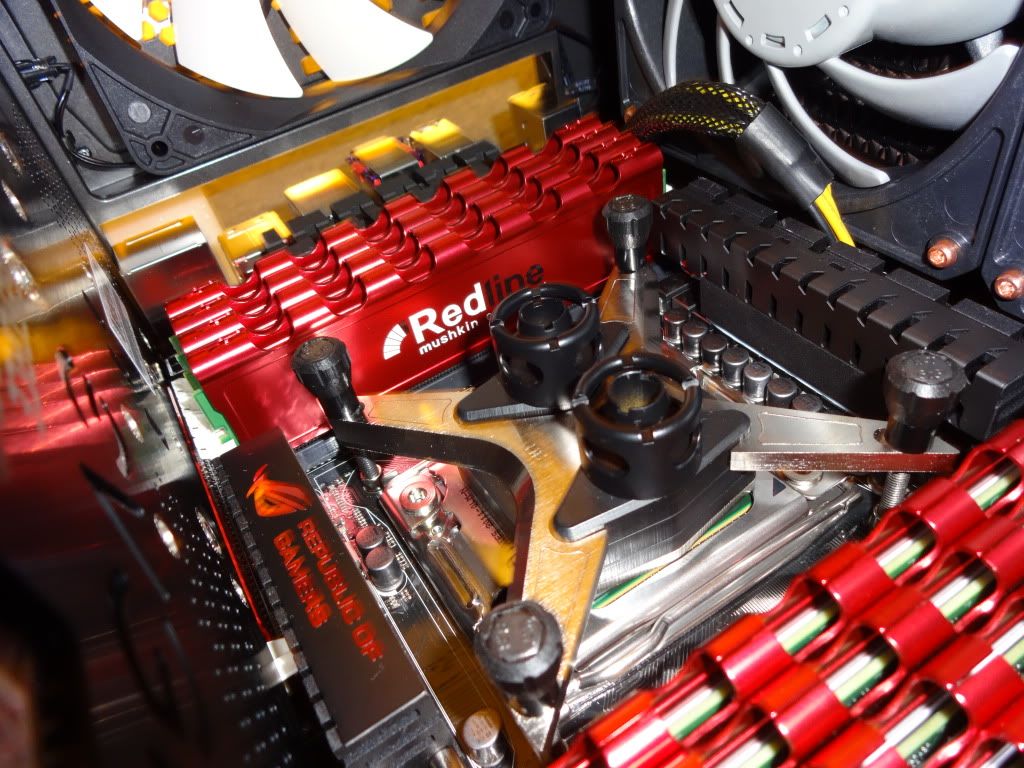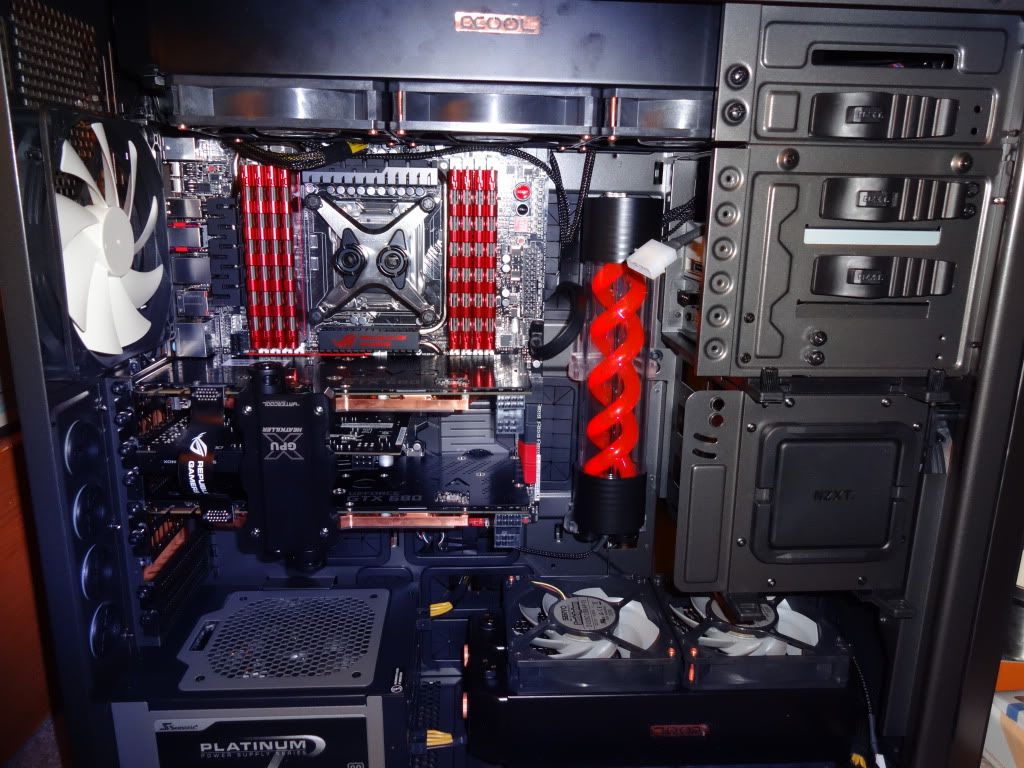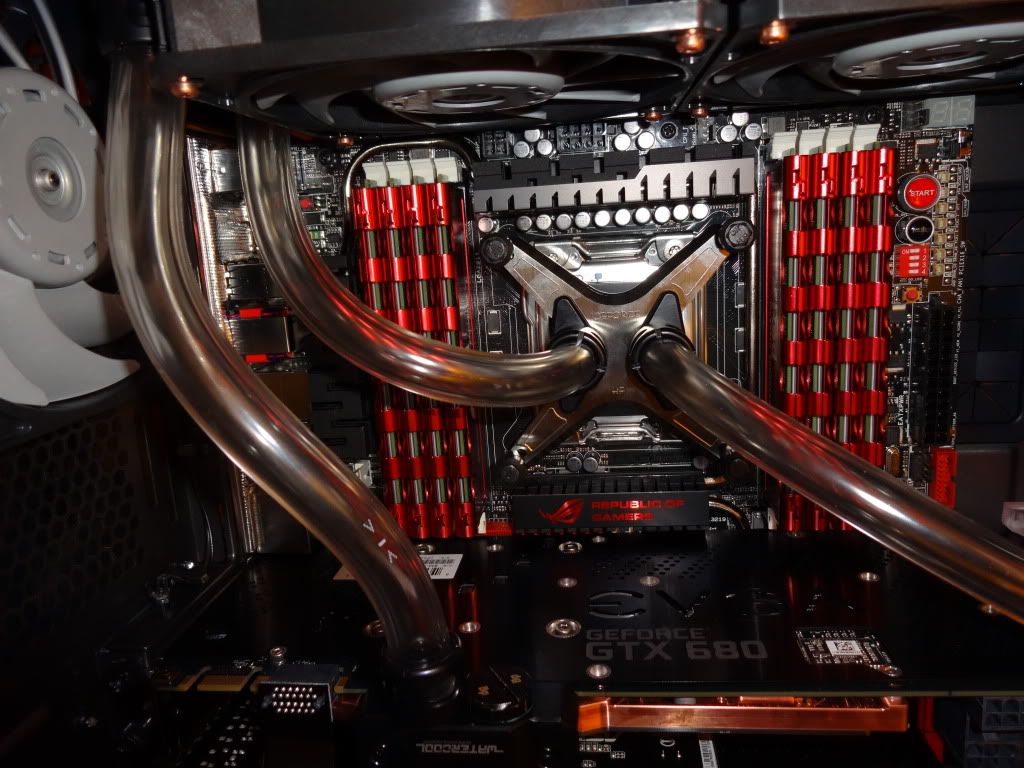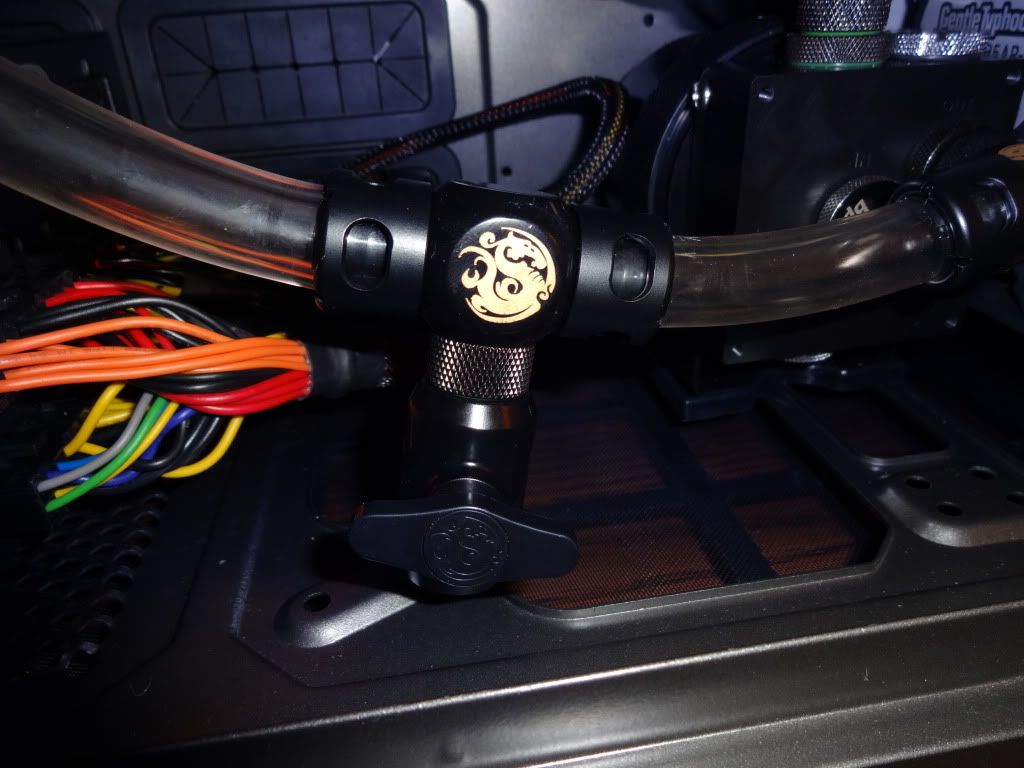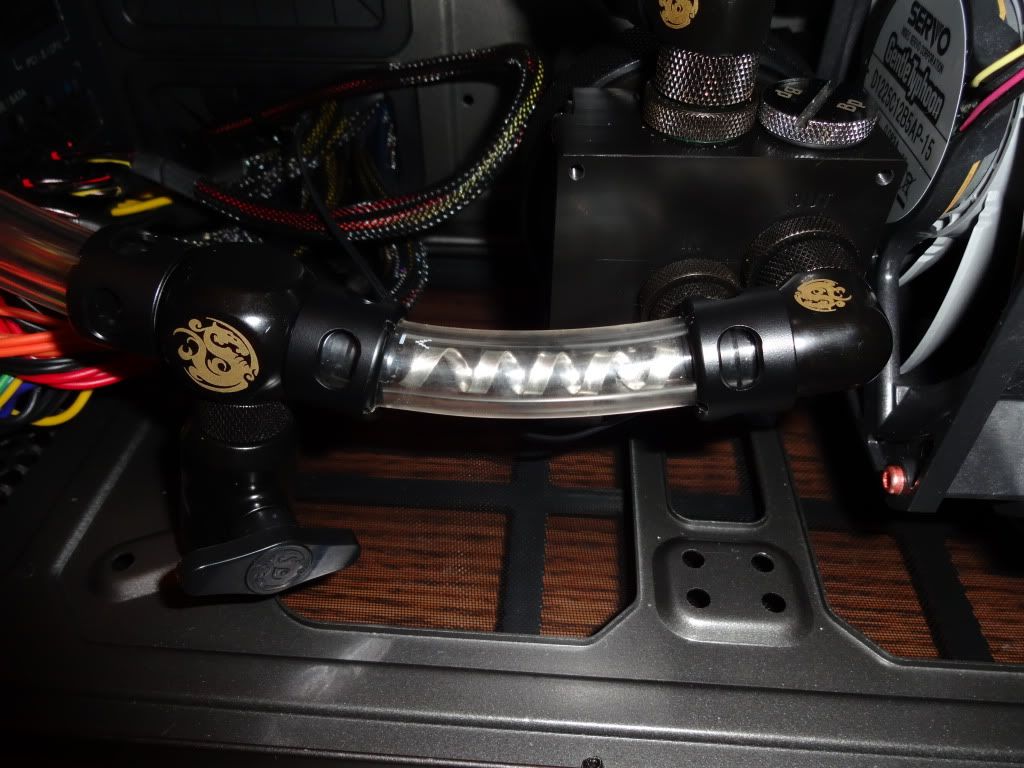 During the leak test I found a great thing to use to prevent any fluids passing through the paper towels.
Bounty makes place mats that are paper towels backed with thin plastic.
Leak Testing
(Click to show)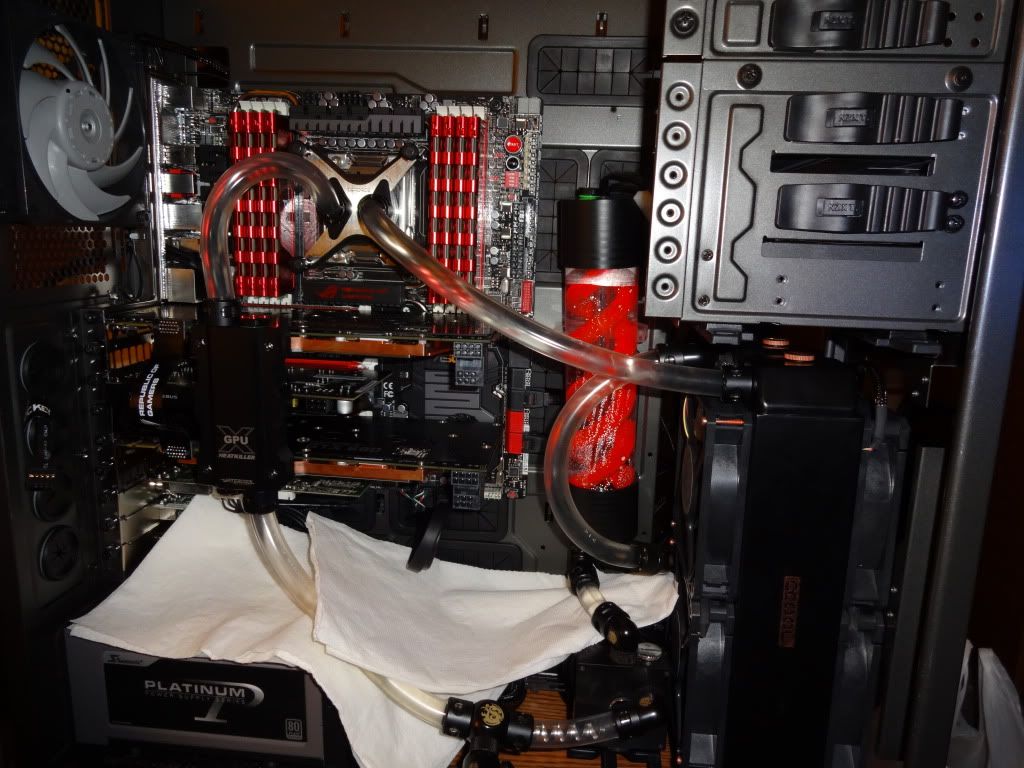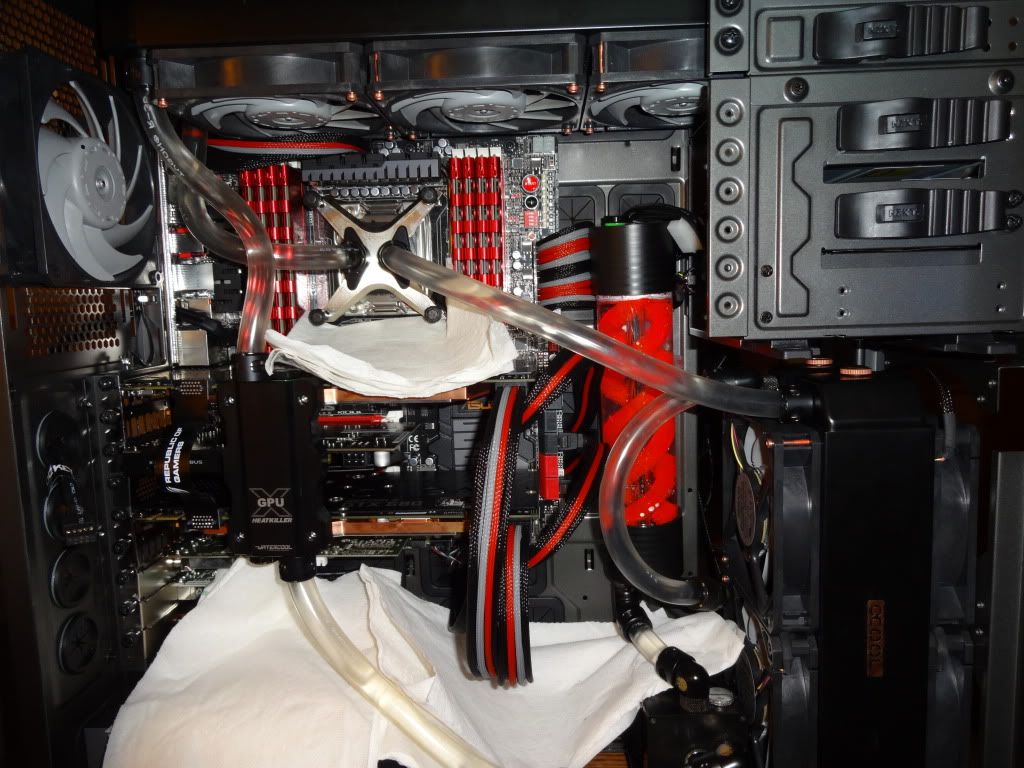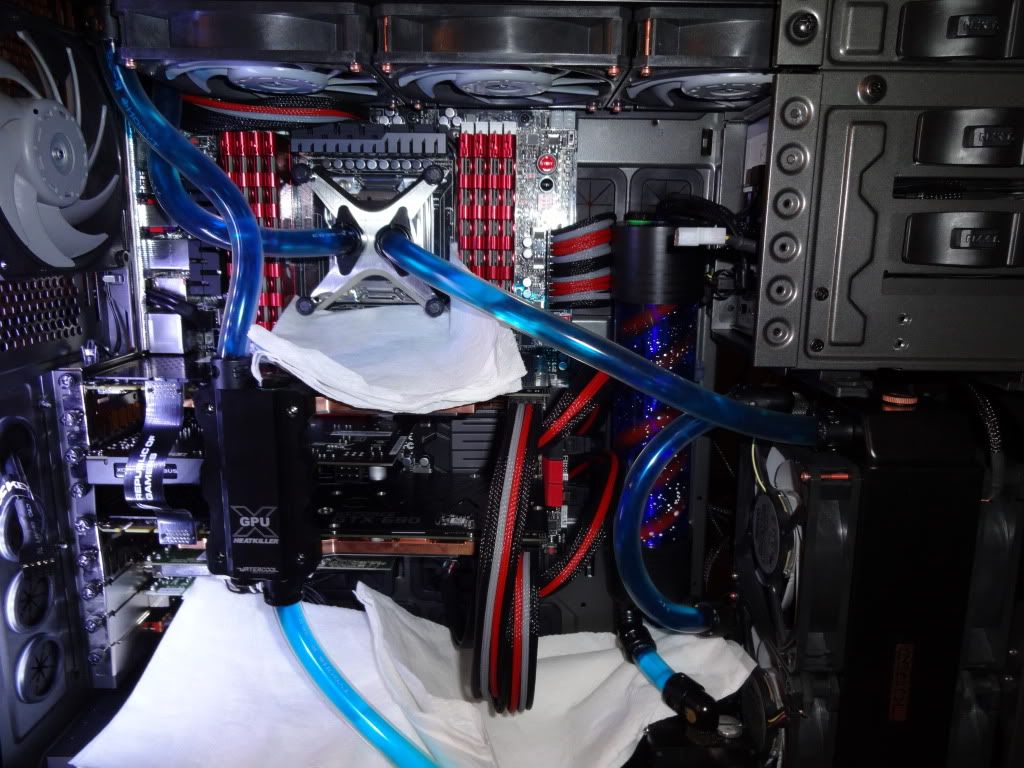 Up and running
(Click to show)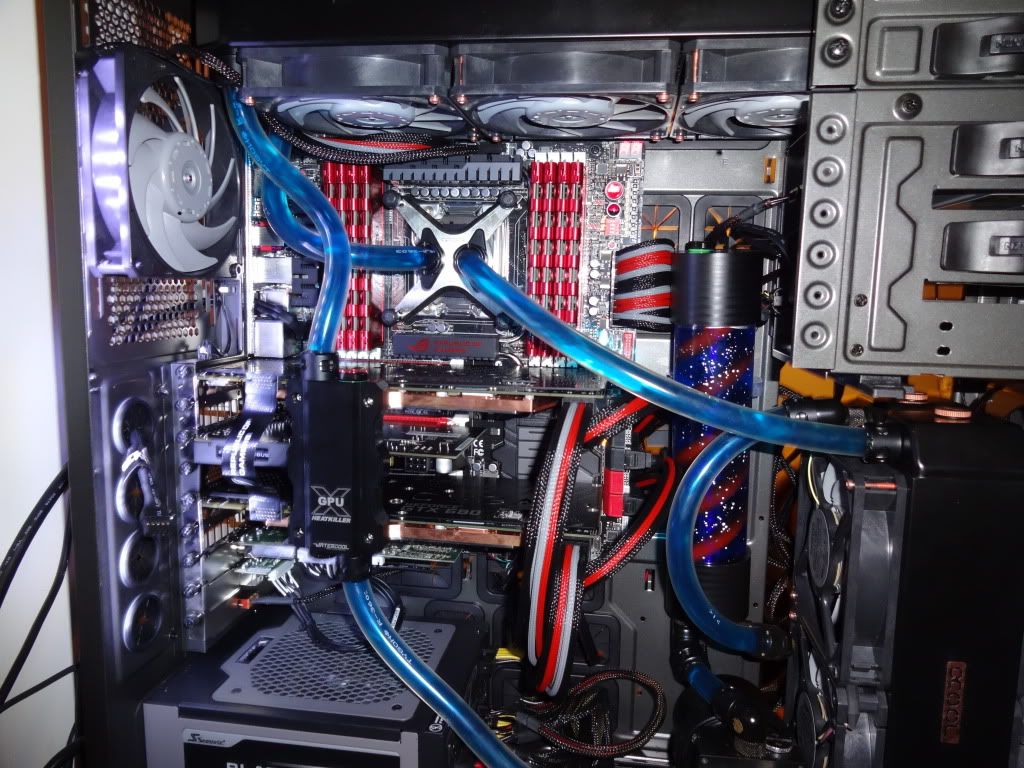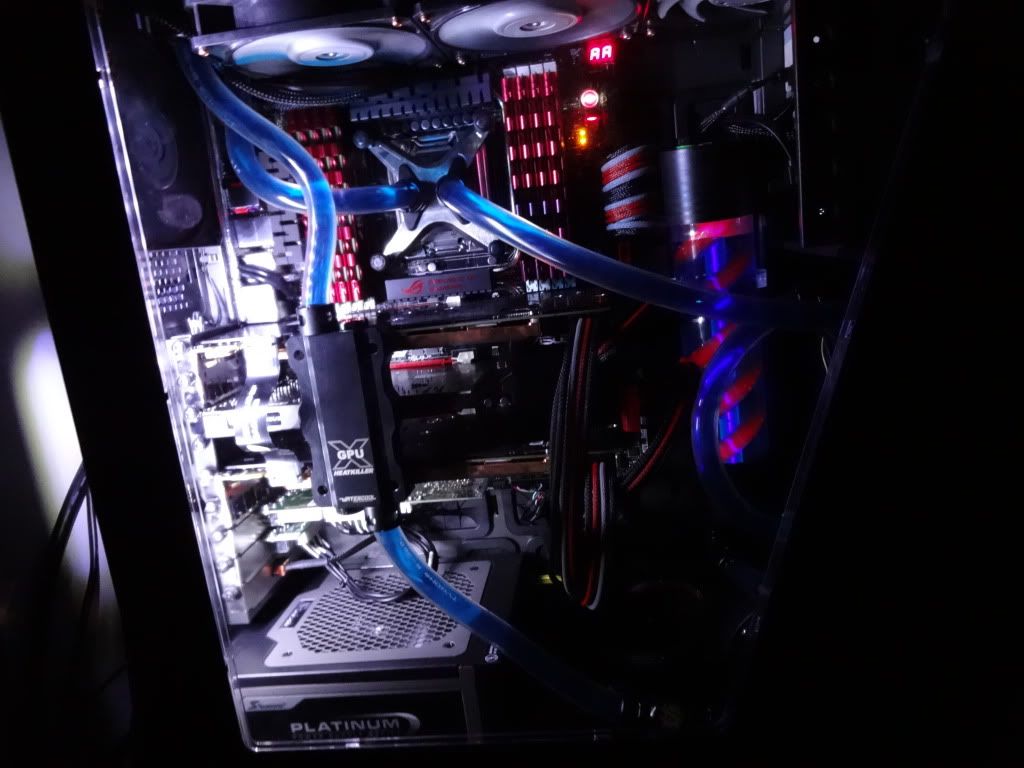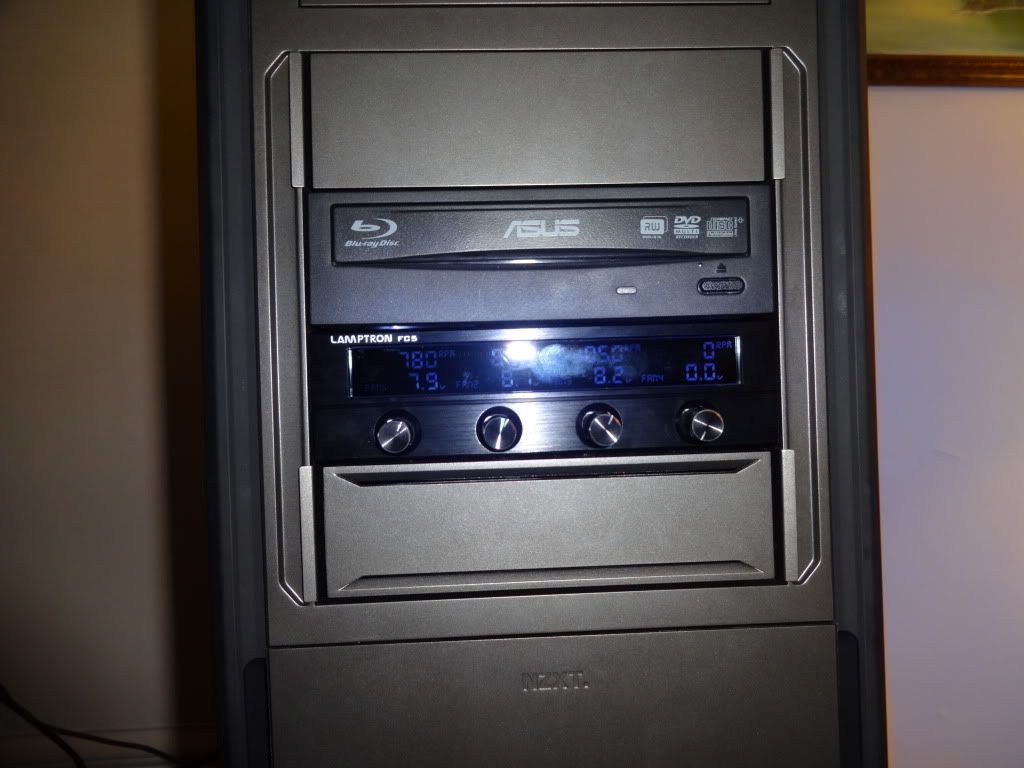 Edited by FearXI - 8/29/12 at 1:18am