Evening Everyone,
Thanks for stopping by. Going ahead and getting the thread started, but I'm going to have to wait until finals are done next week before I go ahead and jump into the major work.
This is the case I am upgrading(possibly modding) Thermaltake Shark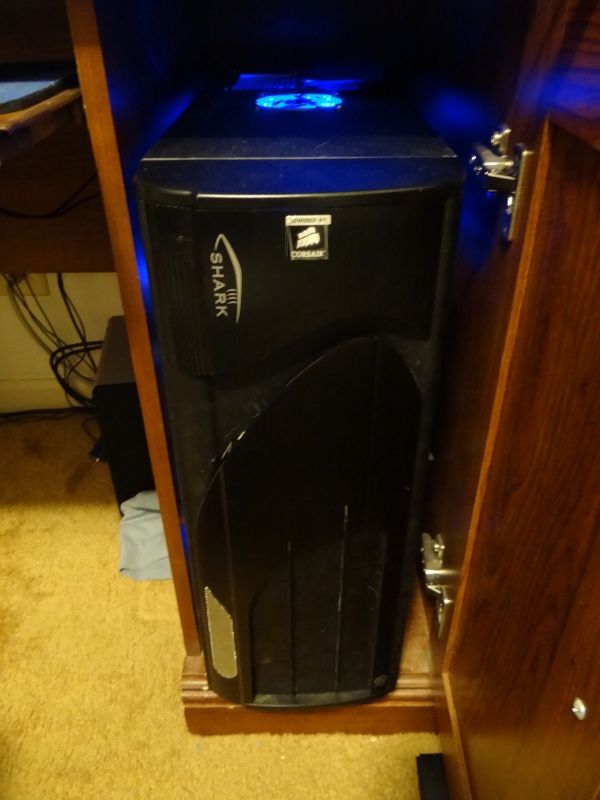 These are the main items going into this upgrade
- Corsair H60 Watercooling System
- Corsair SP120 High Preformance Fans x2 (for push-pull on rad)
- NZXT Fan Controller (I am in love with the touch screen aspect)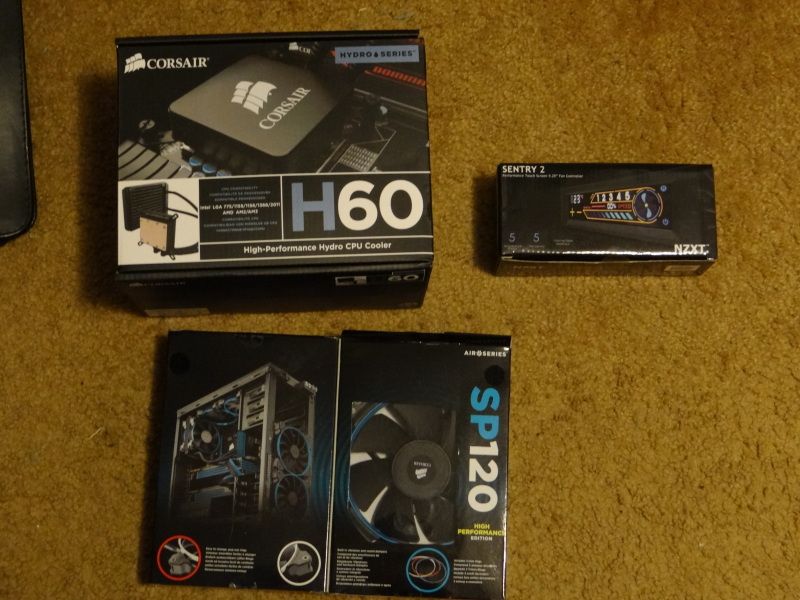 Here are some before pictures:
I got overexcited about the fan controller and threw it in..... and yes, that is a corsair RAM fan in the drive slot. It won't fit currently with my Tuniq tower installed.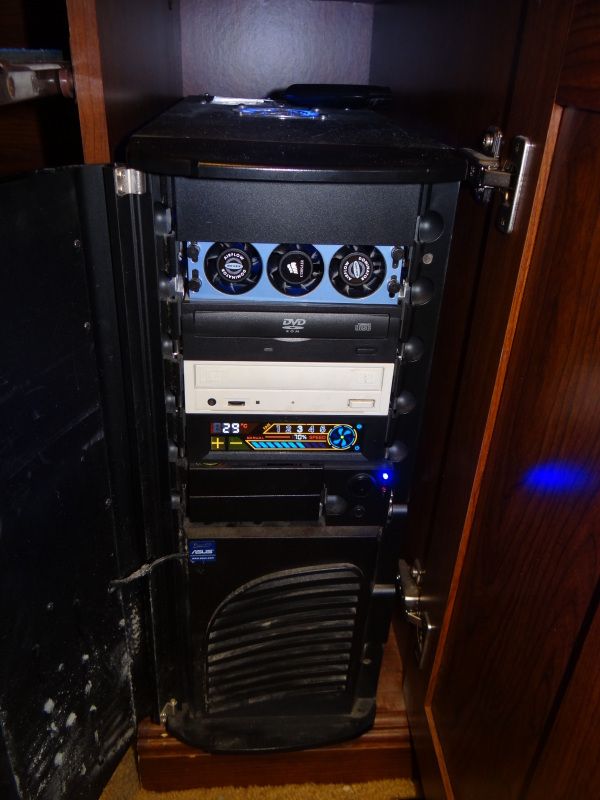 Sorry about the poor quality of the pictures.... will get better before pictures after I unhook everything and start the mod.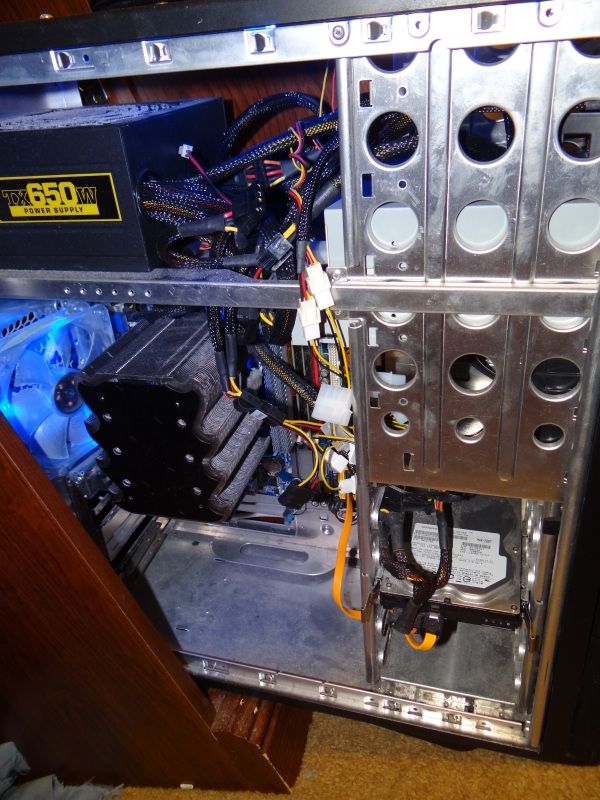 Cables.... not as clean as they should be.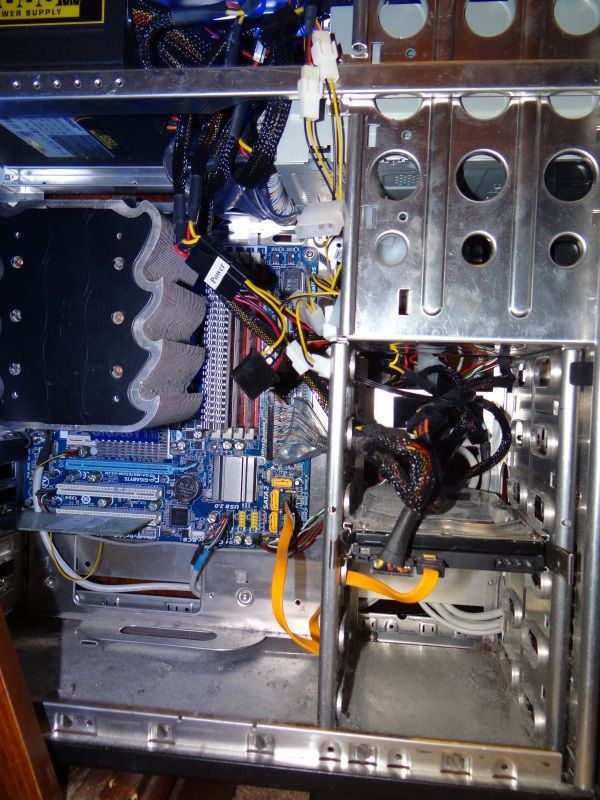 My only modification to the tower so far, a blow-hole exhaust and vent for PSU to vent hot air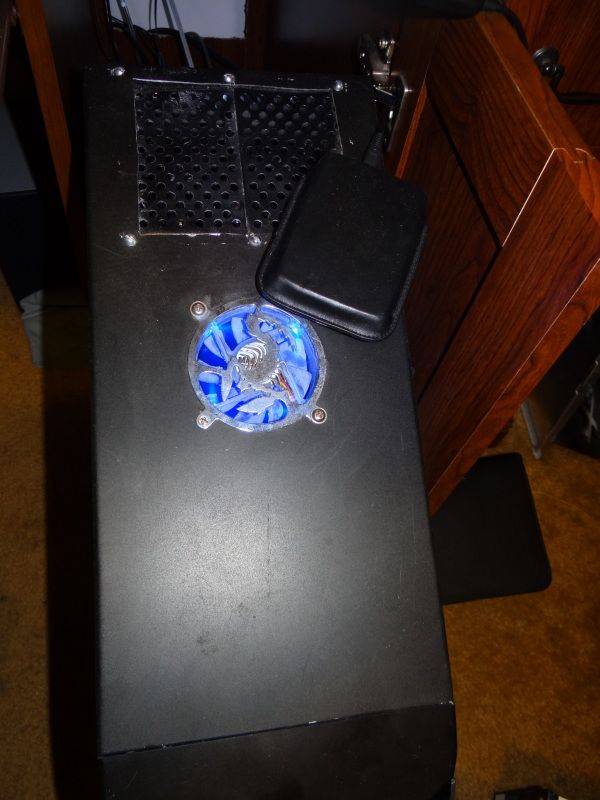 Back side of mobo panel... again sorry about the poor quality, cabinet door wouldn't open enough to get a good shot.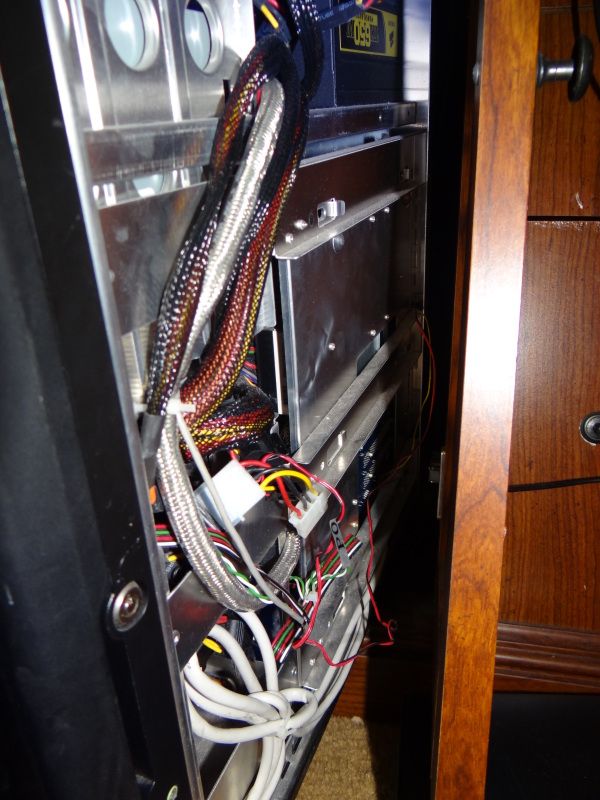 Thanks again for looking and keep watching for updates.
Edit -- 20120721
So I realized with this tower that there is almost no airflow for the front fan when the front door is closed
Definitely a 'no bueno' so it's definitely going to need a mod to the front door.
I was thinking about cutting out the backside of the door and the 'fins' then putting a mesh in it's place. Maybe even finding a mesh that matches the small one on the front door.
Edited by Dalchi Frusche - 8/2/12 at 1:51pm