I'm no expert, though I wish I was, or at least I could speak to one......
Anyways...
I've been looking at different heat sinks, anywhere I see one (i.e. on things other than computers)....
I'm of the opinion that heat sinks are generally finned because of a size constraint (i.e. commercial application)..
However, given the following constraints/considerations, what is the most efficient heat sink design/formation (that man is aware of)?
Copper construction
Limited amount of metal (i.e. 5 lb of copper)
Stationary design (as in, not moving or any huge risk of being blown over)
Passive (no fan involved)
Must support itself under the force of gravity (doesn't need any structural support, other than the primary metal itself)
No budget constraint (i.e. doesn't have to be built in a commercially efficient manner and/or on a assembly line)
No size constraint (i.e. MAKE AS MUCH OF THE 5 lbs OF COPPER COME IN CONTACT WITH THE ROOM'S AIR)
Must be heat sinking a single central heat source (i.e. my horizontally mounted CPU)
My only conclusion is one that is nature-inspired... and that is:
A copper tree with a square footprint (proportional to the size of the CPU's chassis)
Think fractal tree...
Can anyone help me disprove this?
Thanks....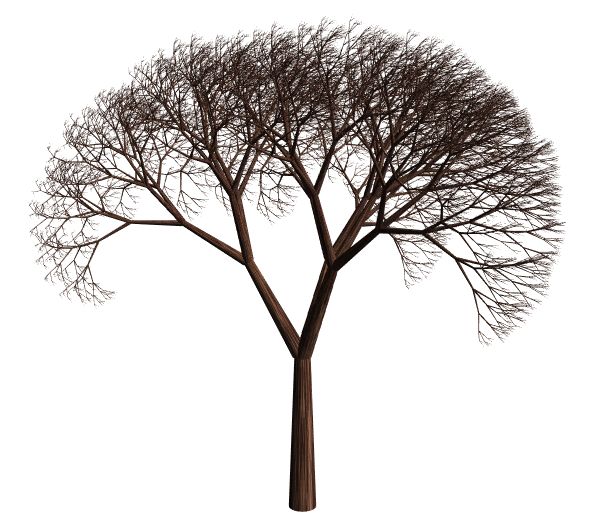 CPU
Motherboard
Graphics
RAM
Northwood P4 2.4 ghz 533
Asus P4T533 (RAMBUS 32-b)
ATi (old but stable dual)
512 x Samsung 1066mhz
Hard Drive
OS
Monitor
Keyboard
Maxtor x 80g x 2
Windows XP Professional
Dual 19" StarLogic
Old Dos Type.CLICKY KEYS!
Power
Case
Mouse
Antec
Antec Sonata II
Logitech Optical
View all
hide details
CPU
Motherboard
Graphics
RAM
Northwood P4 2.4 ghz 533
Asus P4T533 (RAMBUS 32-b)
ATi (old but stable dual)
512 x Samsung 1066mhz
Hard Drive
OS
Monitor
Keyboard
Maxtor x 80g x 2
Windows XP Professional
Dual 19" StarLogic
Old Dos Type.CLICKY KEYS!
Power
Case
Mouse
Antec
Antec Sonata II
Logitech Optical
View all
hide details