Hey guys!
So for the last few years I've been running an OEM Dell build which has kind of been getting me by but I wanted something that looked awesome and performed better than that did so heres my build!
For my first build I'm really happy with the outcome. Its turned out really quite clean.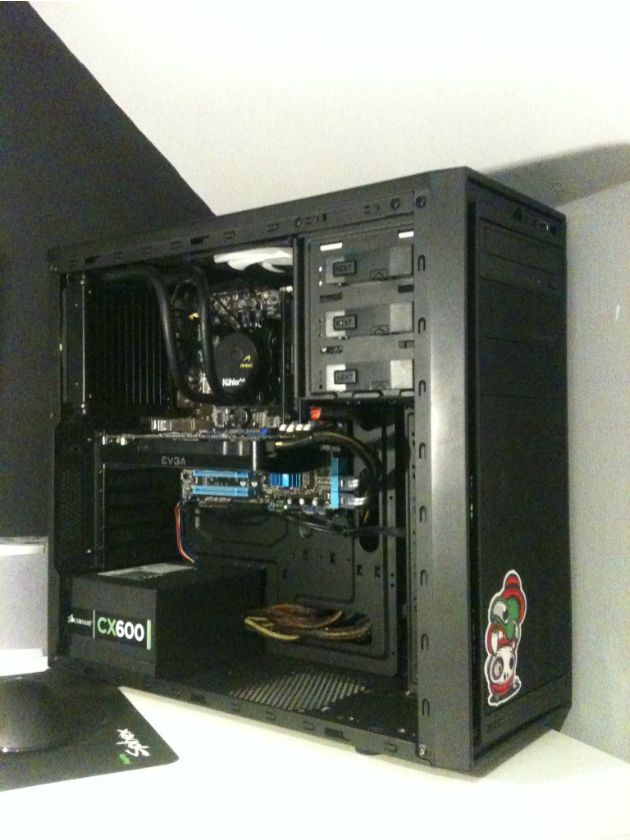 Current Spec:
i5 750 @ 2.9ghz
Asus P7H55-M
Corsair Vengeance 1600mhz 8gb
MSI R7950 3GB
Corsair CX600
Antec Kuhler 620 Watercooler
NZXT Source 220 Case
6 x Xigamatek 120mm LED Fans
Plans:
OC 750 to atleast 3.4ghz
SSD for boot and most used programs
Custom side panel with window
So thats my build so far!
Really pleased with it.
Enjoy.

Updates:
EVGA GTX570 -> MSI R7950
+ 6 Xigamatek 120mm LED Fans
Corsair XM3 4gb -> Corsair Vengeance 8gb
Edited by Krimbo - 1/20/13 at 12:17am