Providing a continuously updated chart of various sub 10" tablets (in other words, 7" -8.4" only).
A couple of notes:
The IPad Mini and Retina Mini 2 are a 7.9" form factor in a 4:3 aspect ratio.
LG G Pad is 8.3"
Samsung Tab Pro 8.4 is 8.4"
The USB feature below is if an actual micro USB port exists on the device (as opposed to a proprietary connector such as the Samsung and Toshiba use to connect to the USB port or the Lightning connector on the IPad Mini's)
Instead of listing the documented battery life, I posted video loop tests done by Engadget, screen at 50% brightness with Wi-fi enabled running video in a continuous loop.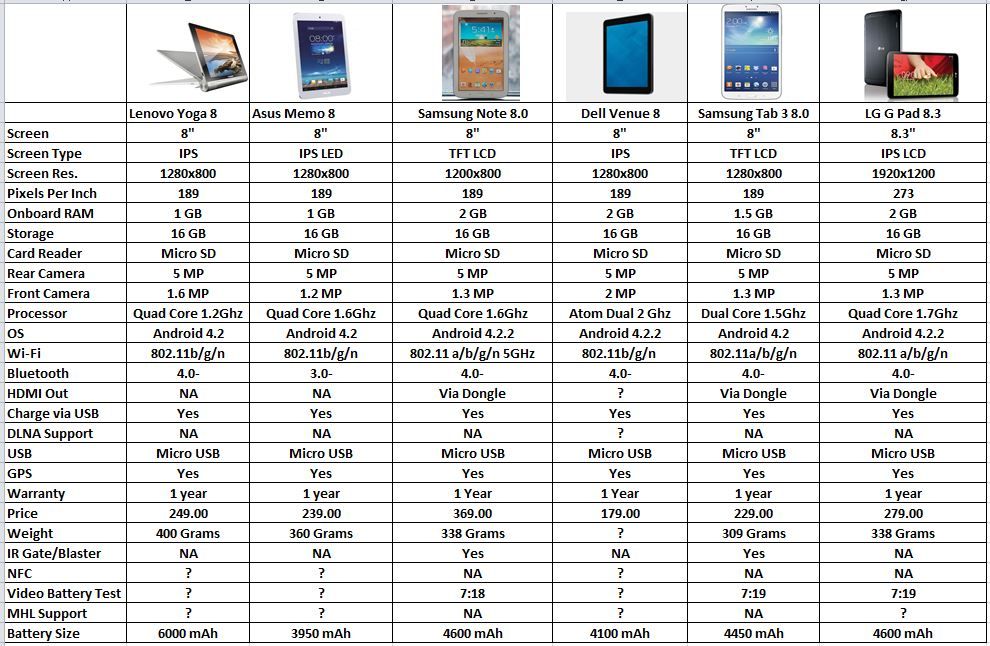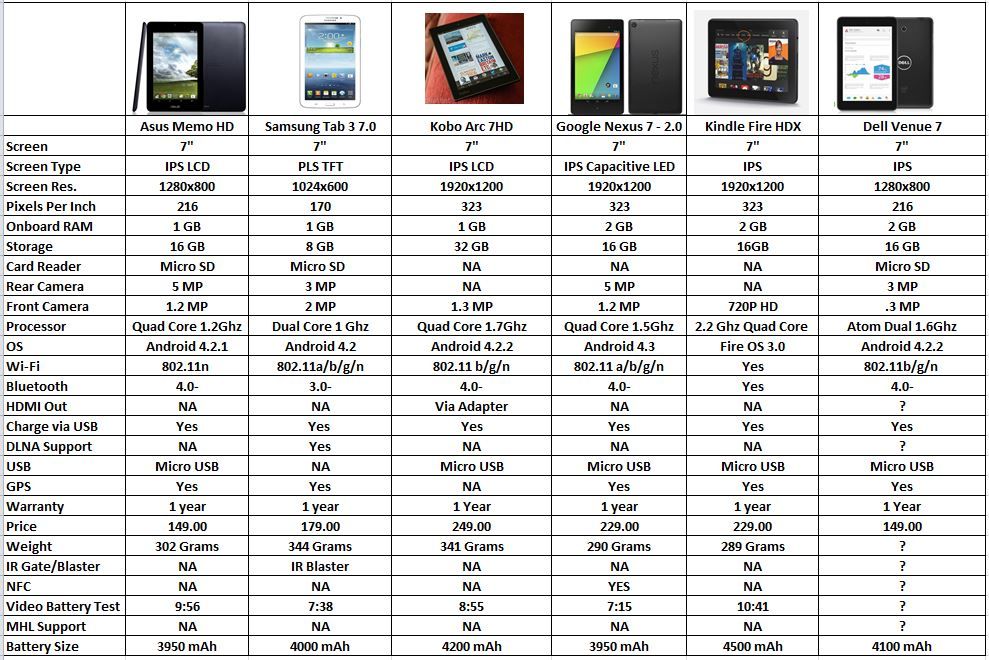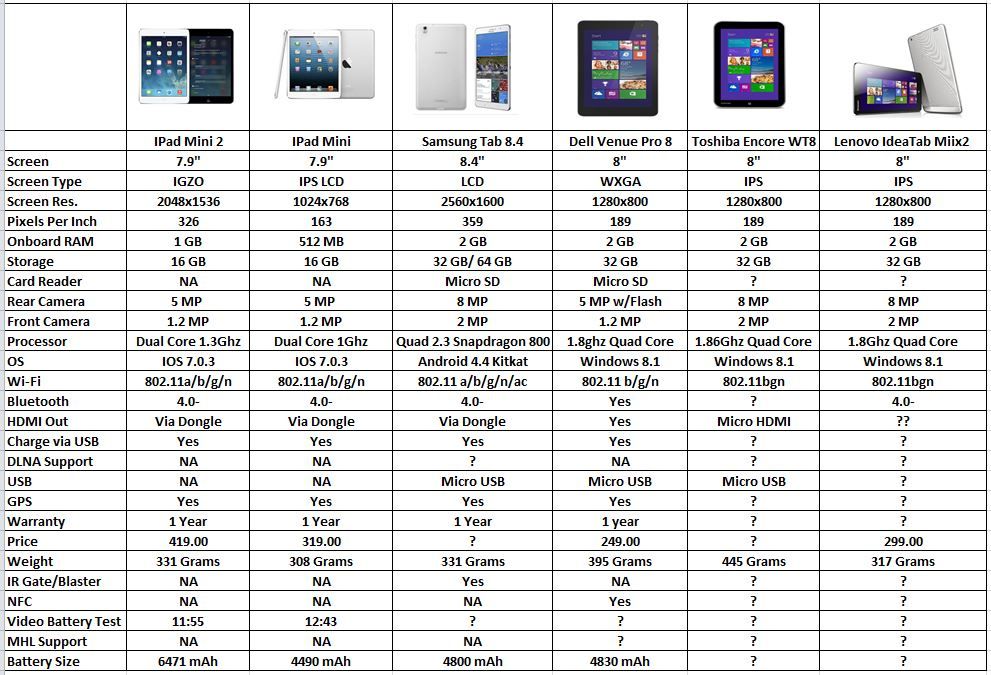 Edited by Robilar - 1/23/14 at 1:33pm