Thanks for the heads up. More than likely the last time that will happen. I hate the CSQ blocks.
Quote:
Originally Posted by
madbrayniak
Are you going to decouple those DDC pumps at all to help with noise?
I know they aren't really loud to begin with, especially when running two of them you can pretty much run them as slow as possible and still get good performance...
I have been doing alot of research into pumps lately and even though the d5 gets alot of praise, I sill lean toward the d5 a little bit due to the fact that it can handle the future upgrades better than the d5 as far as flow restrictions.
Only question that I need to fin answering for is the reliability, many say the d5 is better but I am of the mentality that I pump is a pump....and its more about load and stress on the motor than it is about anything else....atleast in my experience, but that is also based alot on the big CAT pumps making 400-700hp and 500hp electric pumps that I deal with that drive deep wells and booster pumps...so I could be COMPLETELY wrong
The DDC is decoupled w/ rubber o-rings around the screws holding it on place. Not exactly the best method. But since I'll be running the pump @ 30% speed (2000 RPM) it is going to be pretty much inaudible.The MCP35x is pretty the only pump I'll use now because of the PWM control.
EDIT: Might as well post a few more pics I took yesterday.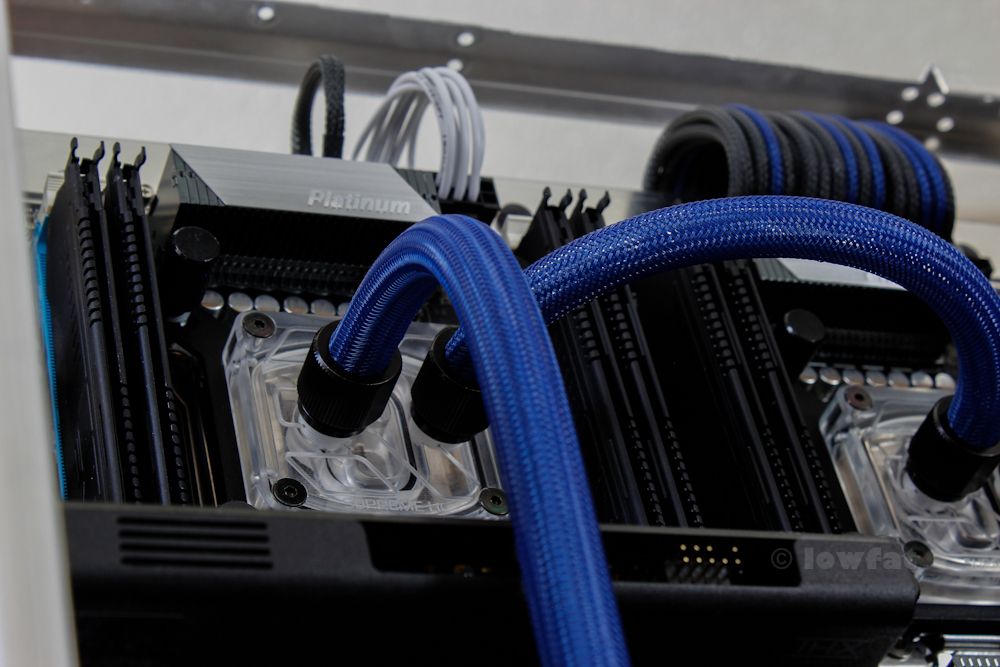 Edited by lowfat - 10/19/14 at 3:20pm