Cleaned off all the stickers from the power supply.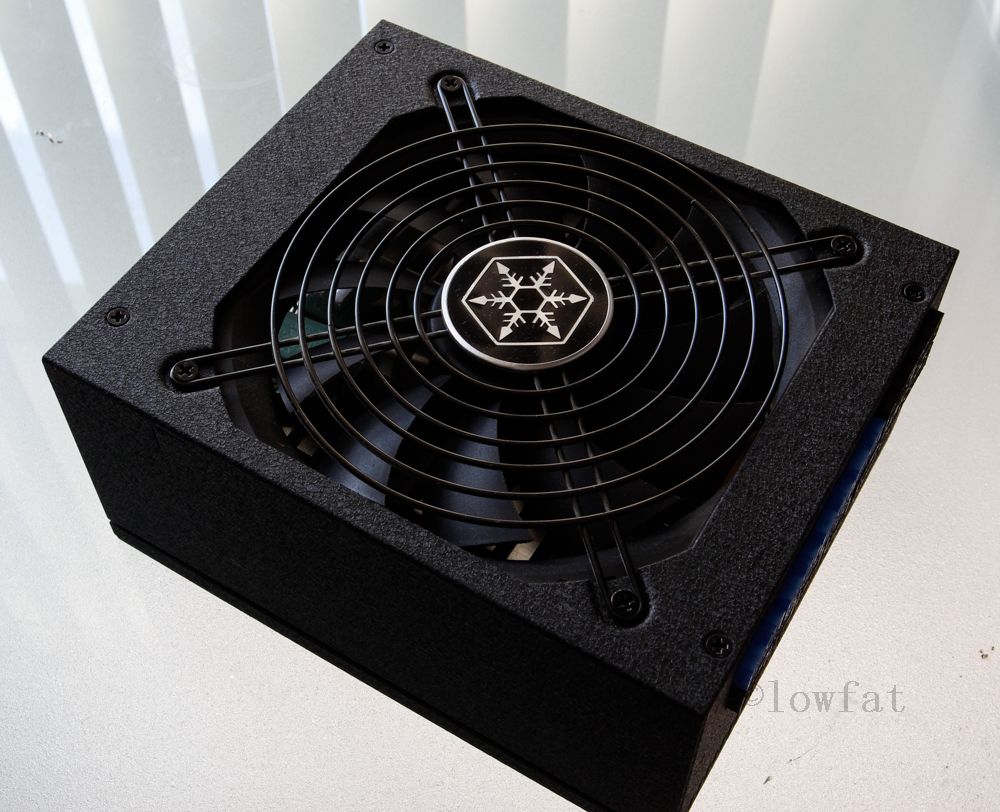 Definitely looks better naked. Having the PSU facing up makes cable management significantly easier for this build.
Sleeved the rear fan.
Straightened out the 24-pin a bit. Quite a bit of slack that needs to be taken care off.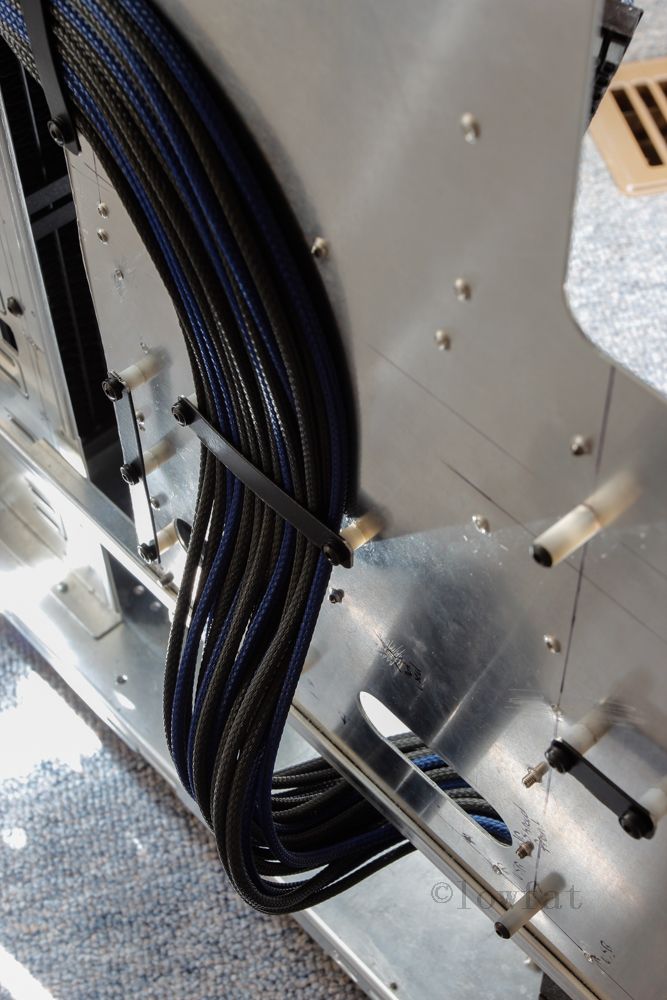 Spent all day working on the 24-pin. Cleaned it up significantly, only a few more wires need to get done. Hopefully work will be dead again tomorrow so I can finish.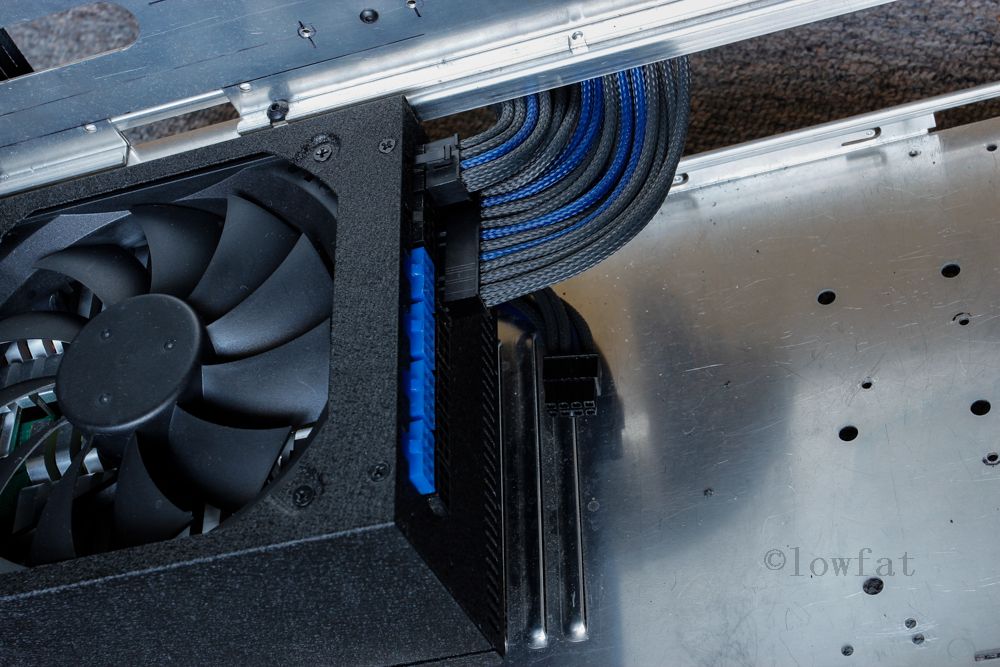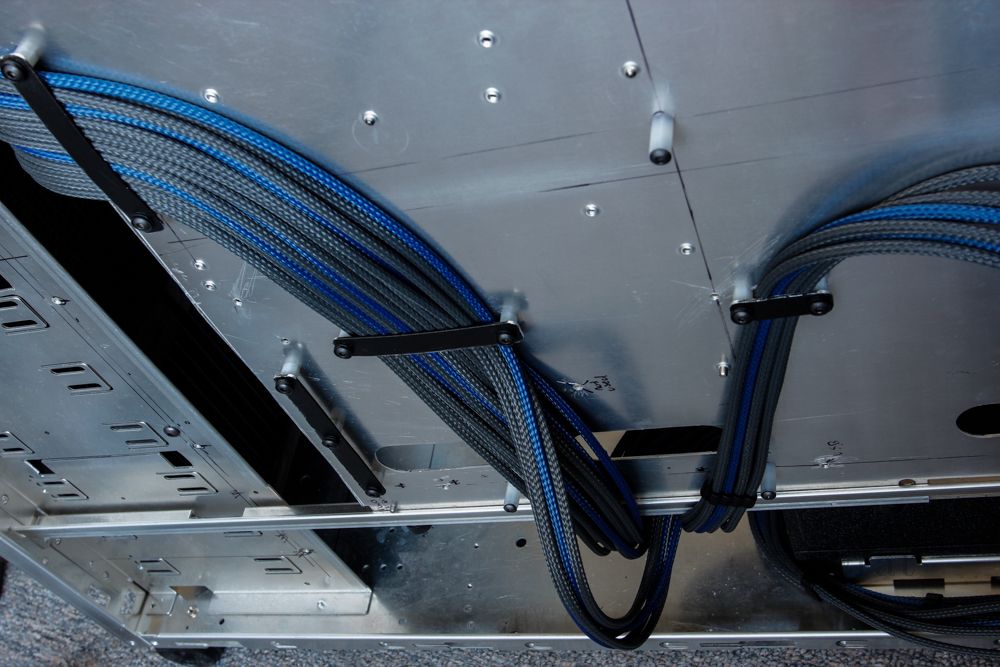 Edited by lowfat - 10/19/14 at 3:24pm