Welcome to my 3-way GTX 670 build. The focus of this machine is on playing Crysis 2/BF3/and the mass of steam summer sale 2012 games I bought.
GTX 670 3-way SLI - Gigabyte Windforce Edition - Complimented by an Acer 27" 120hz monitor
i5 2500k @ 4.4ghz
Hyper 212+ with 2x Kaze 3000rpm 120x38mm fans
Asus P8P67 WS Revolution
16GB DDR3-2133 G.Skill Ares (4x4GB)
OCZ ZX1000 1000W PSU - Fully Modular
256GB Crucial M4 SSD
1TB WD HDD
250GB WD HDD
HAF 932 Advanced
The cable management isn't quite there yet. I need to get some extensions.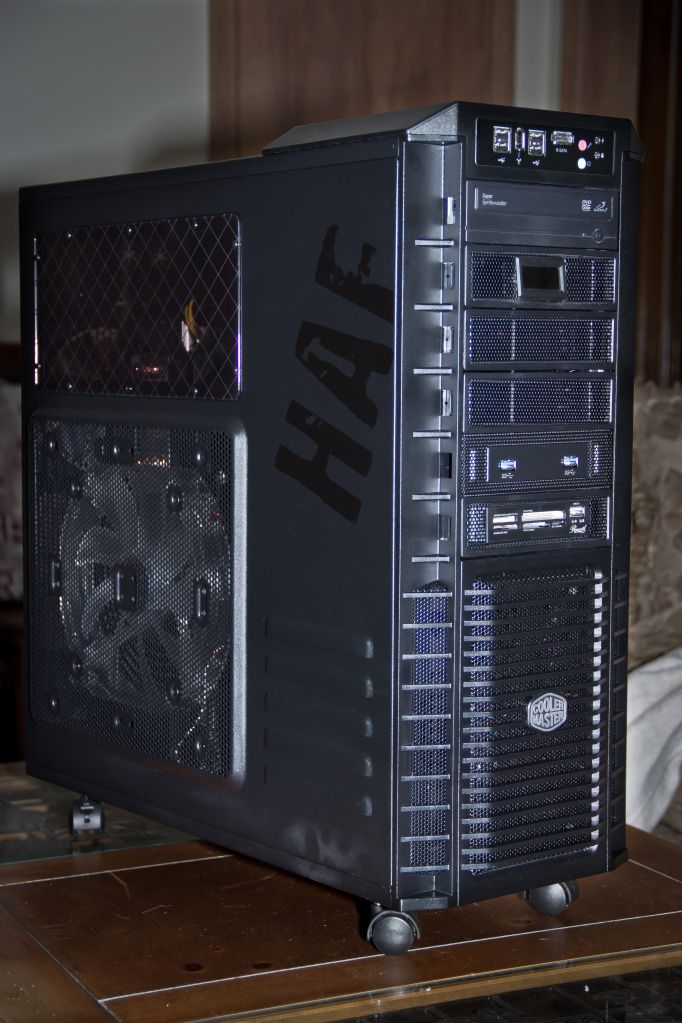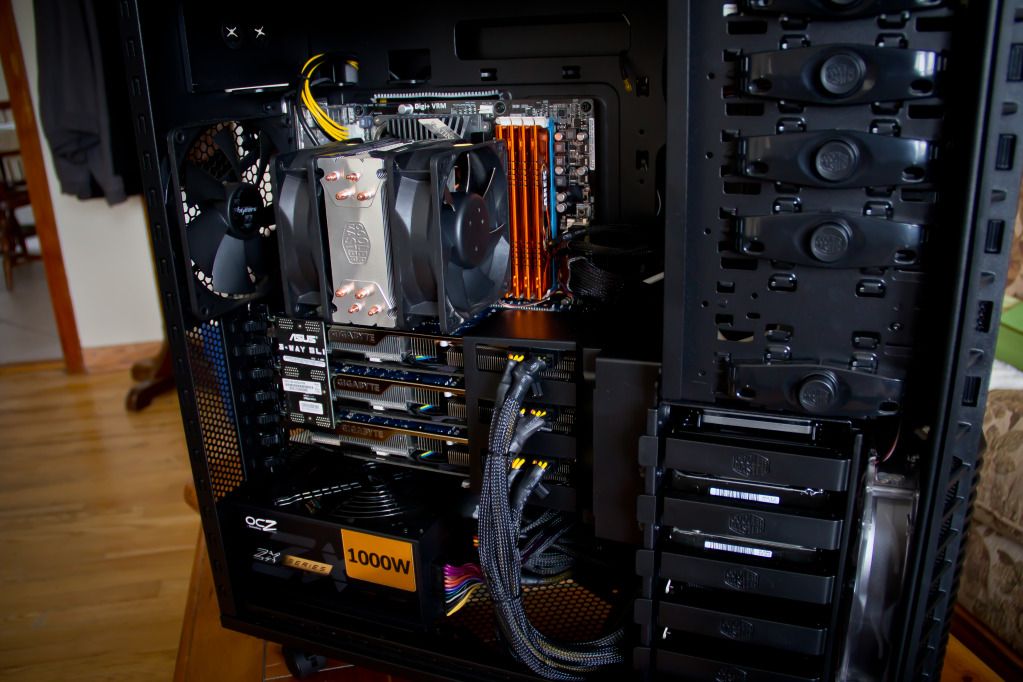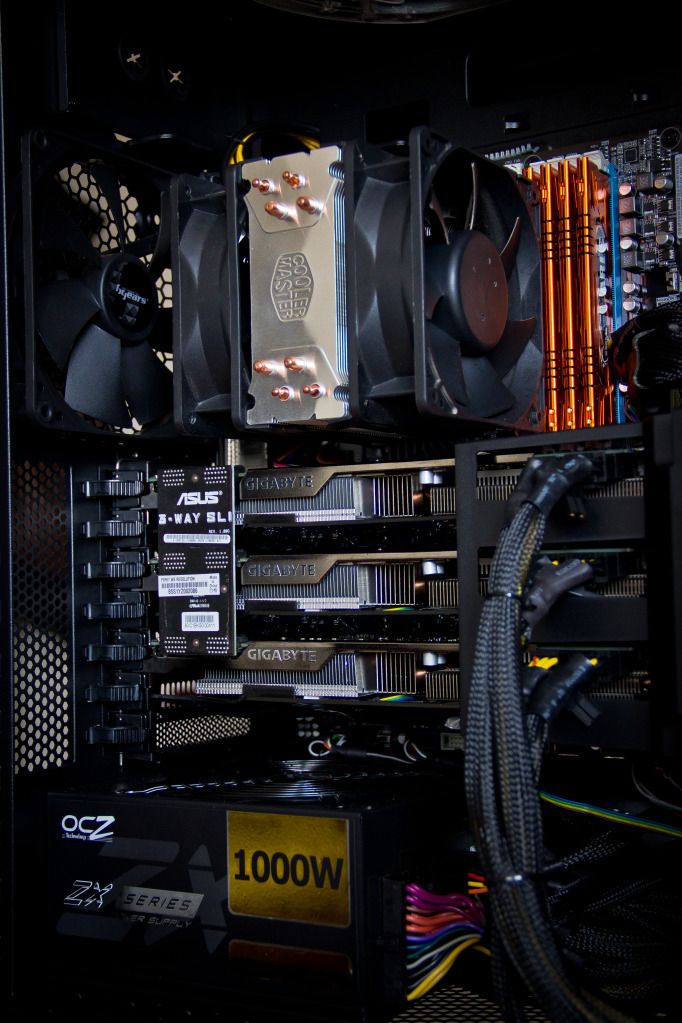 Edited by plasmeh - 8/5/12 at 3:56pm