I am building an extreme watercooled rig to match my 5x1 5400x1920p 120hz eyefinity array. I have been using a Corsair 800D, but decided it was time for something new and wanted to go all out so I decided on a MountainMods Ascension case
This is an evolving build so colors, cable management, etc will all be constantly changing until I am sassified. Heres a quick rundown of the main components.
-MountainMods Ascension extended case with Horizon plate
-Watercool MO-RA3 9 x 120mm PRO Extreme Radiator
-(4) EKWB EK-FC7970 Lightning blocks + bridge
-Raystorm CPU & memory blocks
-Koolance & Bitspower fittings
-(9) Scythe Gentle Typhoon 120mm x 25mm Fan
-(9) YATE LOON 120mm Case Fans
-(5) COUGAR CF-V12H Vortex Hydro-Dynamic-Bearing fans
-Tygon tubing
-(4) MSI 7970 lightnings
- 3770K
- 16gb Corsair Rammer
-(4) Samsung S27A750D + (1) Samsung S27A950D debezzeled displays
-(1) WSGF Edition 5x1 Stand
08/15/12
I got my replacement card in and reinstalled everything. FINALLY everything is working perfectly. BF3 is AMAZING on 5x1 with quadfire lightnings. I am running 1250/1700 clocks @ 1325/1700mvs and temps are in the low 40s across the board. Everything is working perfect, these EK blocks are fantastic!!! :shocked:
And here is some hardware porn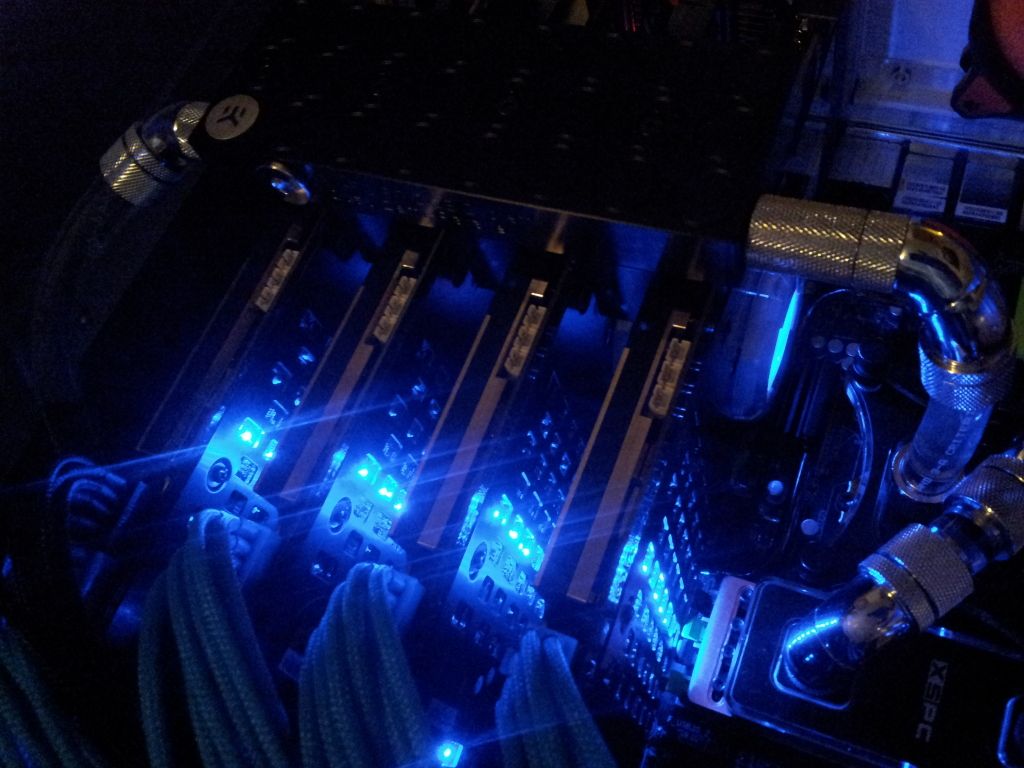 08/11/12
And this kids is why we SHOULD ALWAYS test our equipment before installing waterblocks
My fourth MSI lighting which I just bought for this build is DOA. I knew I should have tested it prior but I took the lazy road out and now I am gonna pay for it. As you can see the other three GPUS are working and their blue leds are on. Card 1 is dead. I have tried pulling its reactor off and changing power cables, but that didn't help....its dead, dead, dead.
I was able to do some minor oc testing with the remaining three cards in Trifire @1150/1600 and temps were 35c under full load for all three!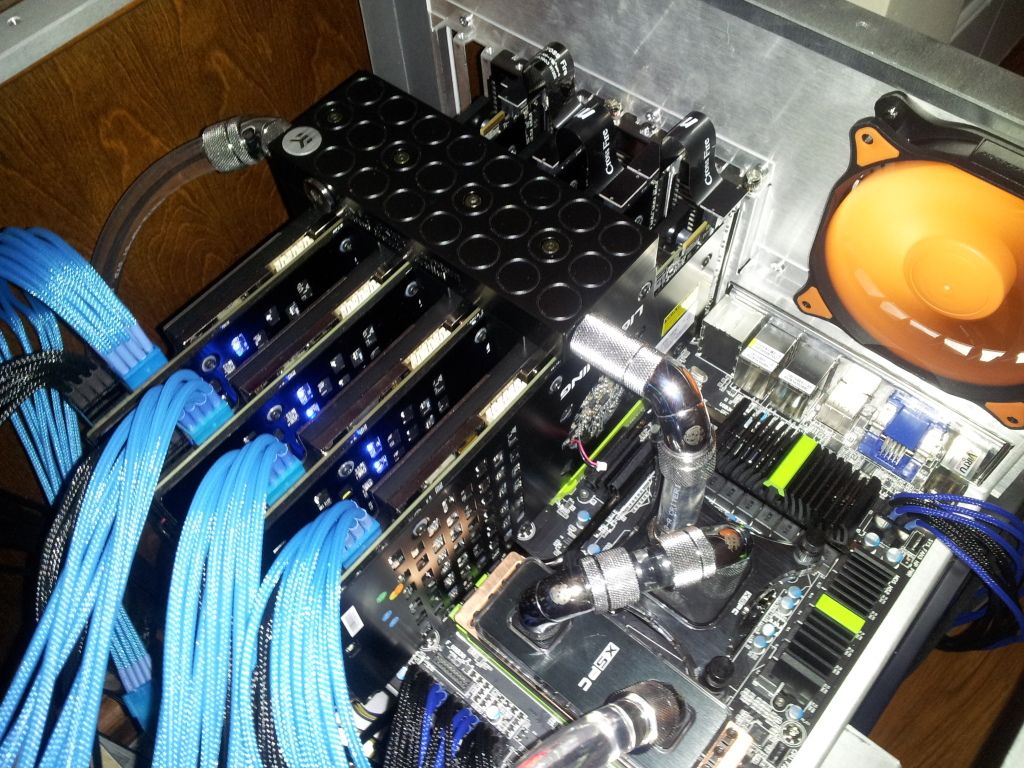 08/07/2012
A shot of the monster cooling

08/06/12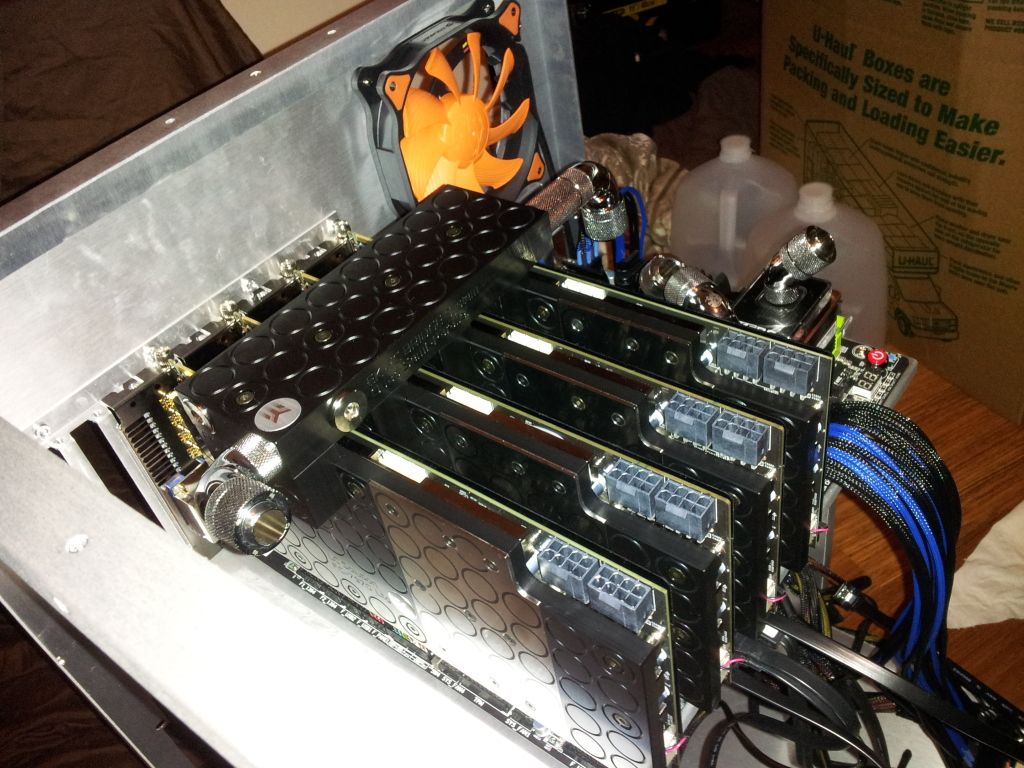 08/05/12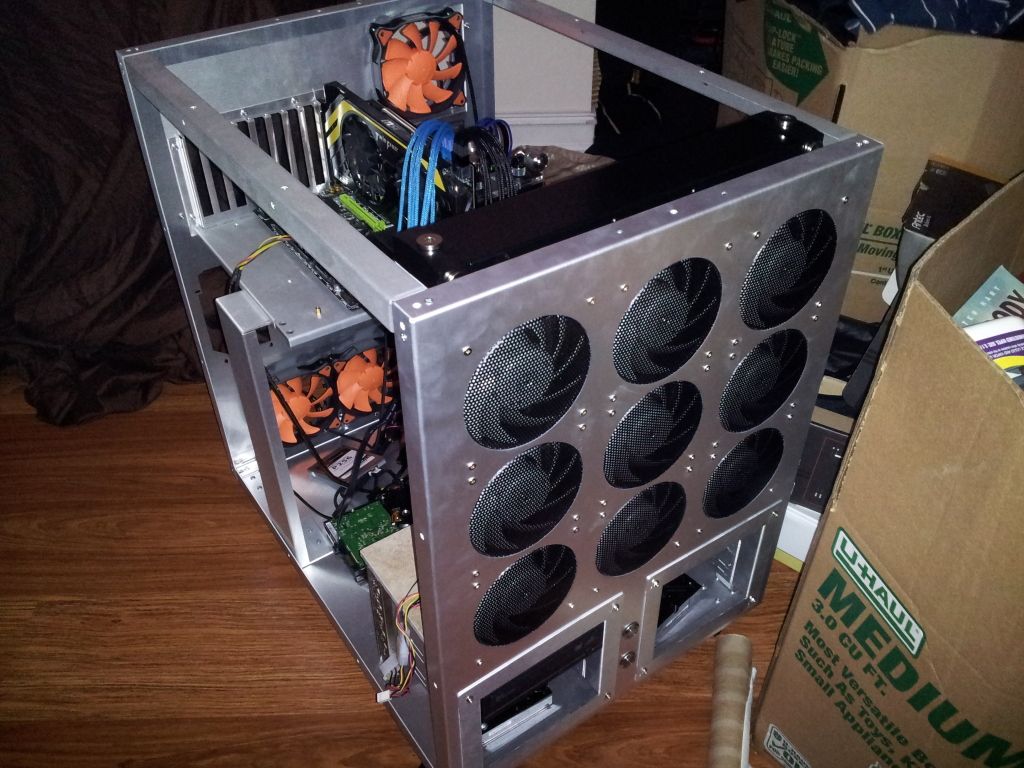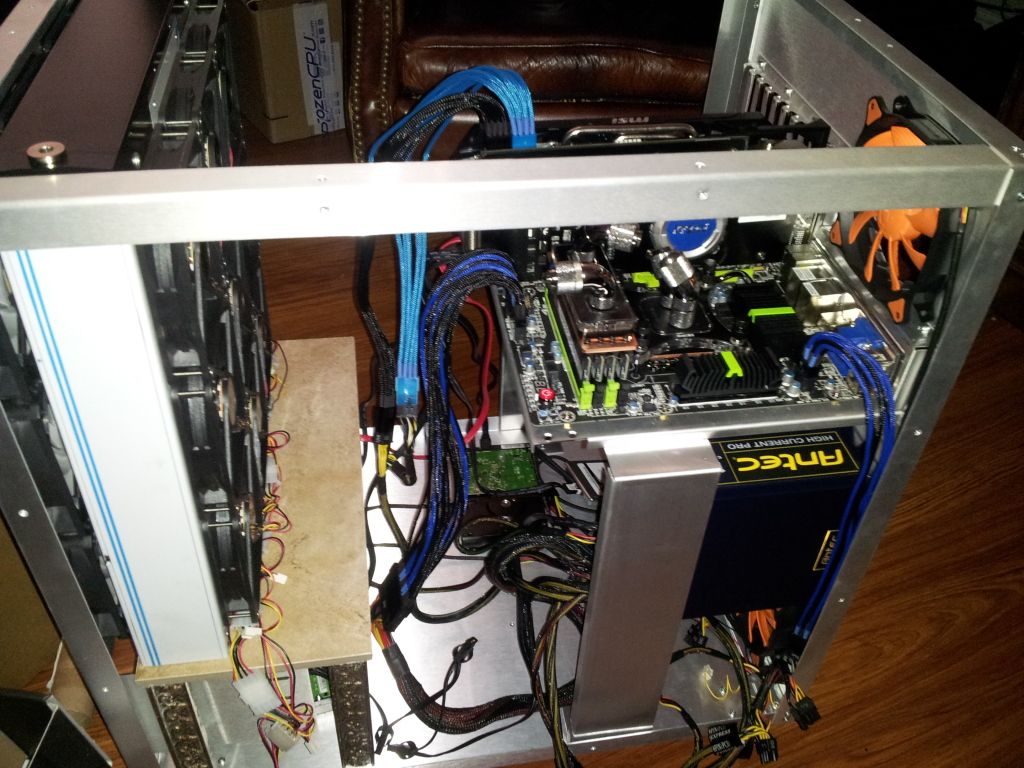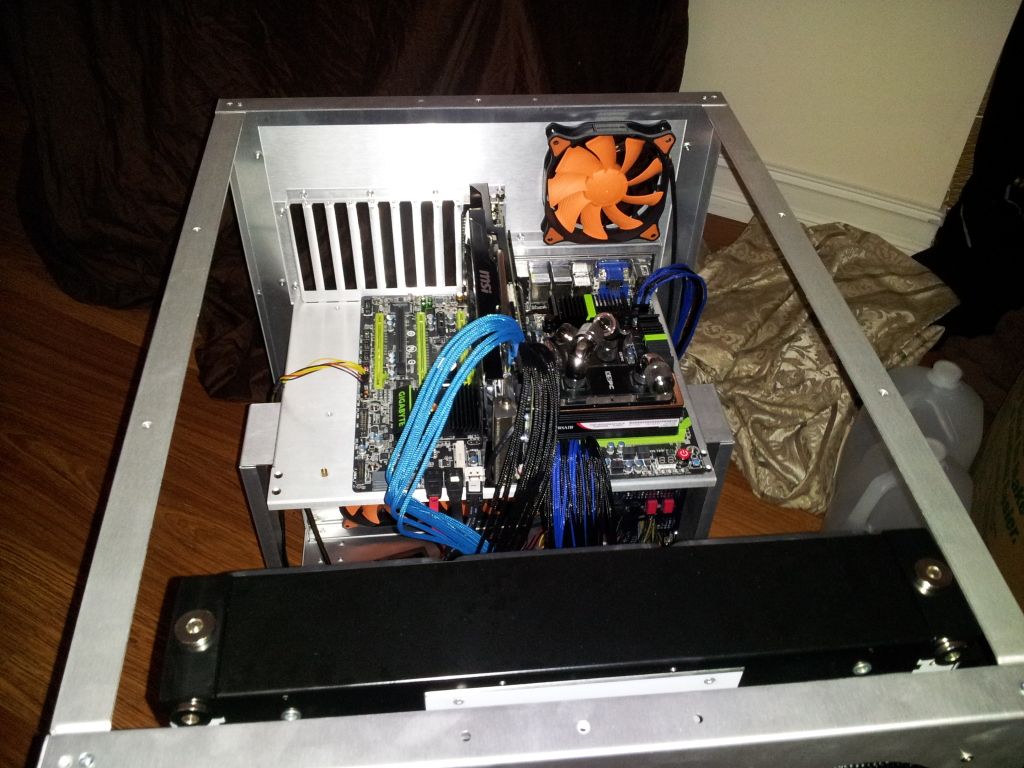 I had to build a custom radiator stand out of ceramic tile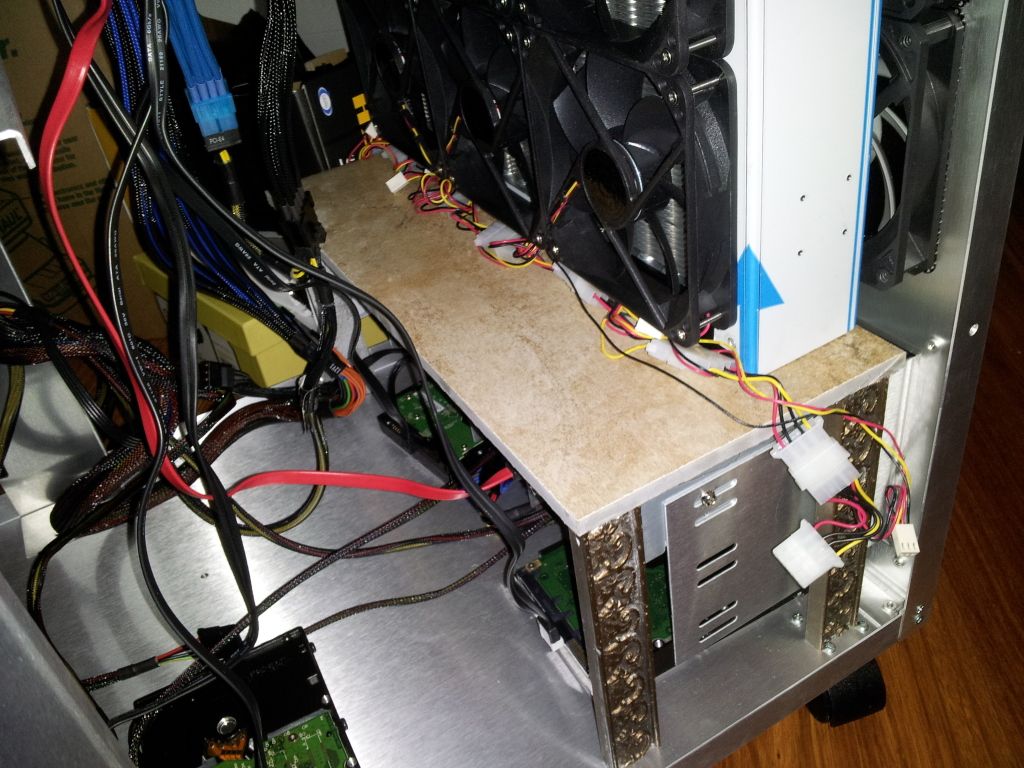 And of course here is my Callsign Vega inspired 5x1 thin bezel monitor array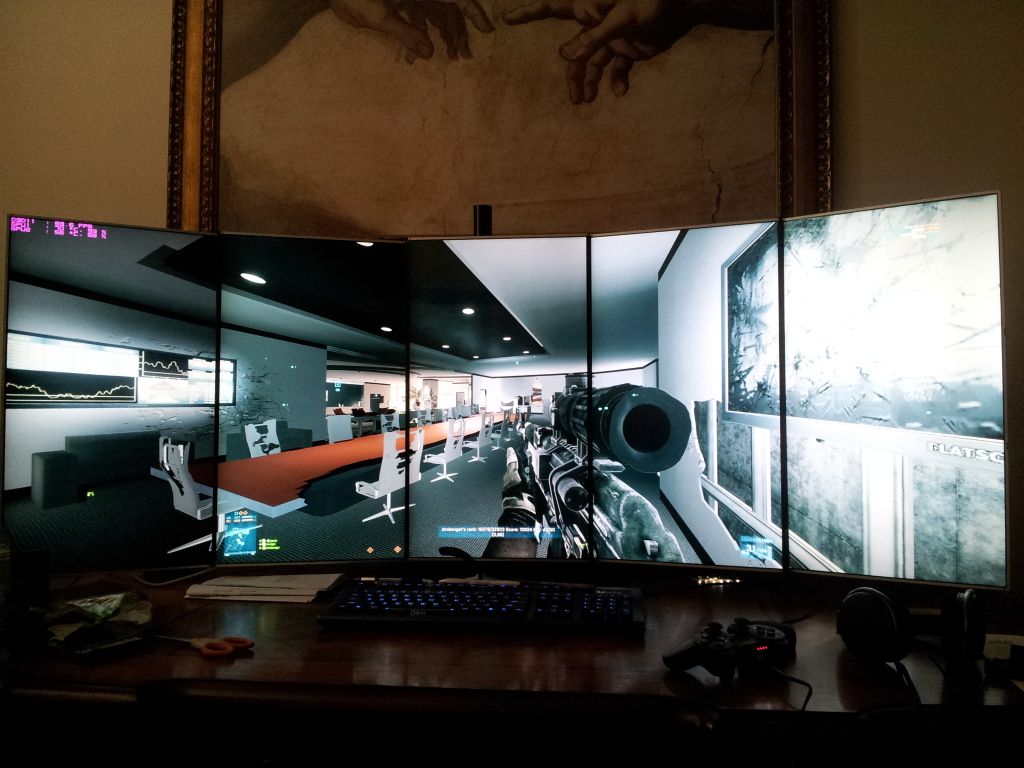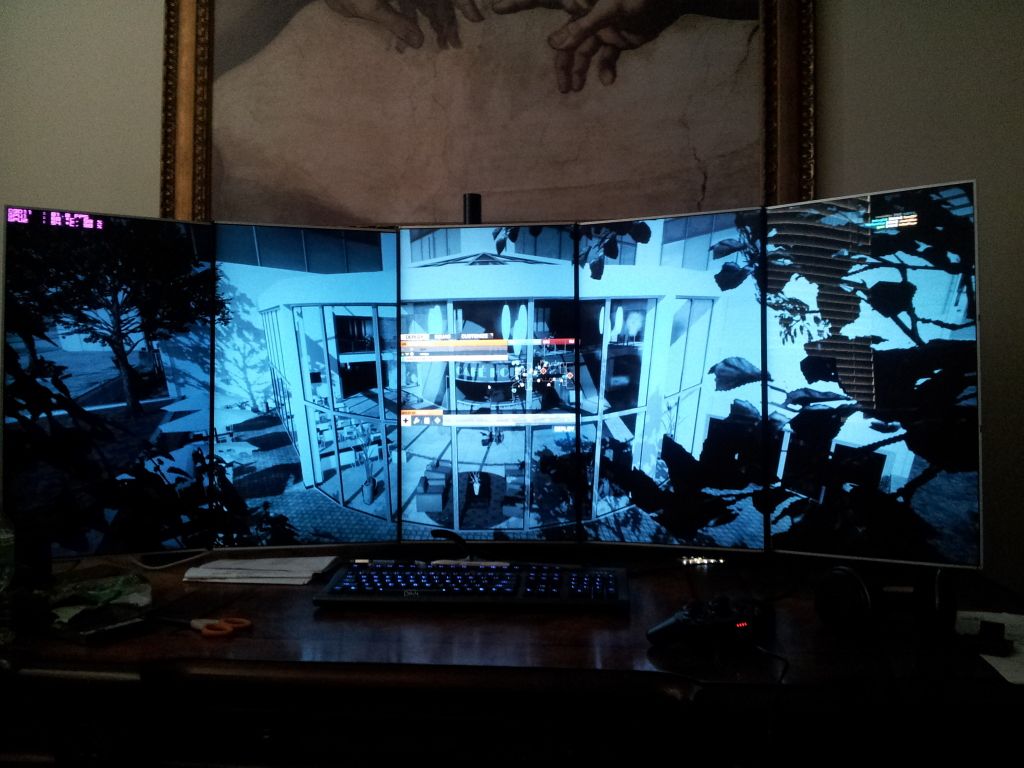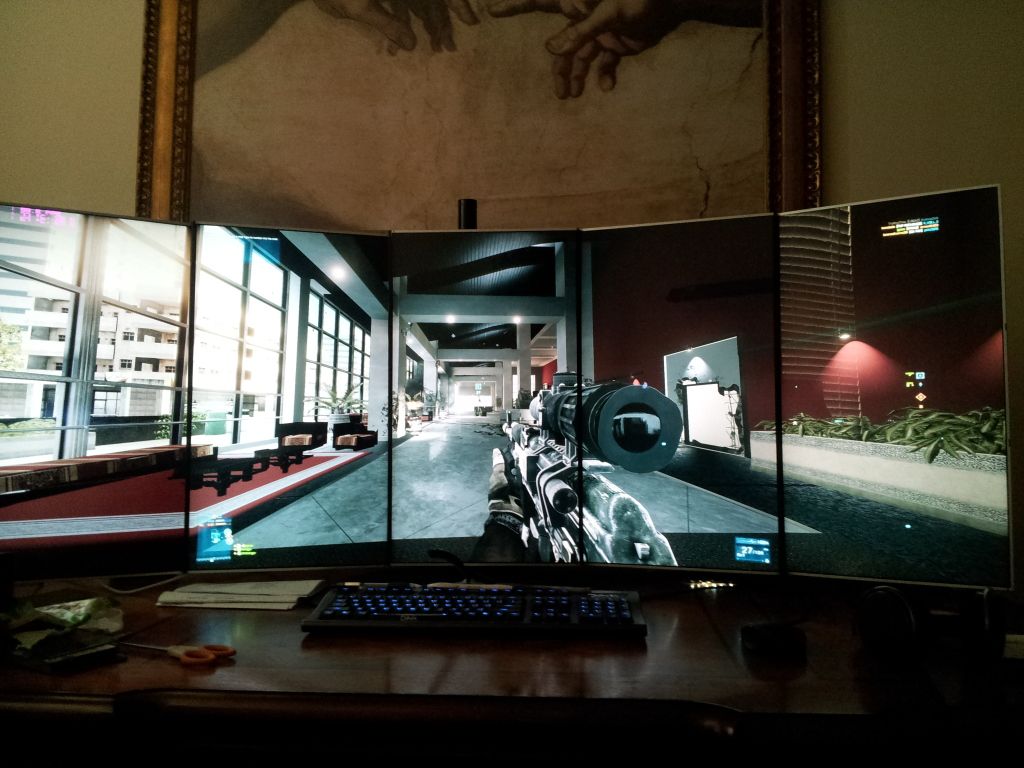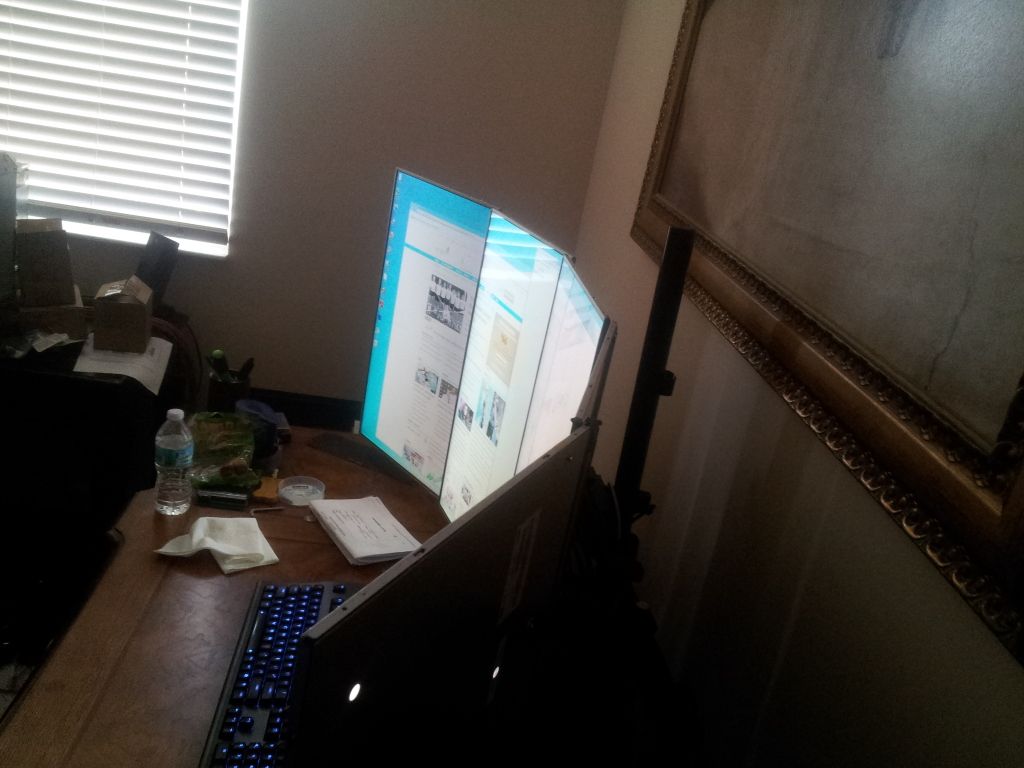 Edited by l88bastar - 8/15/12 at 3:35pm