Quote:
Tagging and Tracking Espionage Botnets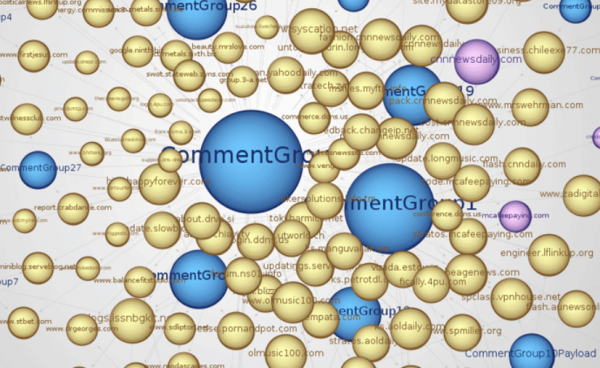 Industry executives says the complexity and scope of these cyberspy networks now rivals many large conventional cybercrime operations.
Unlike the largest cybercrime networks that can contain millions of infected computers in a single botnet, cyber-espionage encompasses tens of thousands of infected computers spread across hundreds of botnets
So each botnet…tends to look like a fairly small-scale operation. But this belies the fact that for every [cyber-espionage] botnet that is discovered and publicized, hundreds more continue to lie undetected on thousands of networks.
The infrastructure that frames these spy machines generally points in one of two directions: one group's infrastructure points back to
Shanghai
, the other to
Beijing
.
source