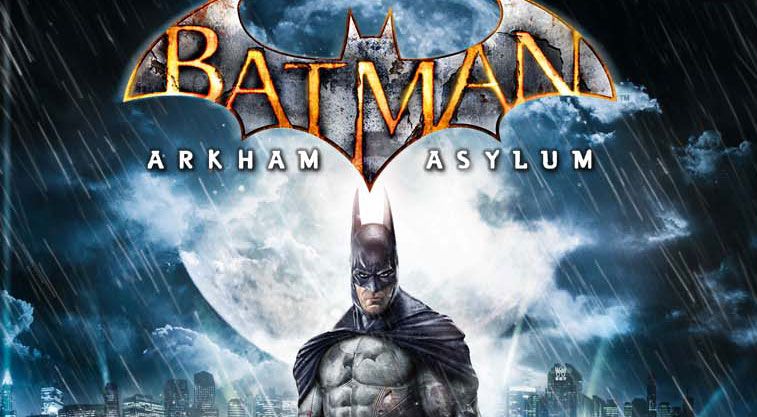 Hey people,
So, I've finally gotten around to buying Arkham Asylum (Arkham City next), and as per usual with every game I play, I tweak the hell out of it, to attempt to get it running the very best I can from a visuals:performance ratio.
I don't know how many will find this useful as the game's been out since 09', but I said I would share my tweaking with you here to try enhance this already stunning game. These tweaks will also work for Arkham City, I'd imagine, as they're on the same engine, but you'll have to wait for me to get it, to see.
First thing your going to want to do, is get
Notepad++
Now the main part of this tweaking will be carried out in your:
\Documents\Square Enix\Batman Arkham Asylum GOTY\BmGame\Config
(Minus 'GOTY' if you don't have the game of the year edition ofc)
In that folder you should see a list of ini files, the one we're interested in is
UserEngine.ini
.
So, right-click that and open it in Notepad++ and you can take what you want to add from my own sample ini below.
If you're wondering where I've gotten these values from, a combination of the engine ini, and hex editing the main binary file (exe).
Code:

[Configuration]
BasedOn=..\BmGame\Config\DefaultEngine.ini

[SystemSettings]
Fullscreen=True
UseVsync=True
AllowD3D10=True
ResX=2560
ResY=1440
Trilinear=True
MaxAnisotropy=16
EffectsLevel=3
MaxMultisamples=4
DynamicLights=True
CompositeDynamicLights=False
DirectionalLightmaps=True
FloatingPointRenderTargets=True
AllowSubsurfaceScattering=True
DepthOfField=True
EnableHighPolyChars=True
GeometryPolygons=10000000
SkeletalMeshLODBias=-1
ParticleLODBias=-1
LensFlares=True
Bloom=True
bAllowLightShafts=True
DynamicShadows=True
SmokeShadows=True
LightEnvironmentShadows=True
MotionBlur=False
Distortion=True
FogVolumes=True
DisableSphericalHarmonicLights=False
bAllowWholeSceneDominantShadows=True
EnableLightEnvSHLights=True
AmbientOcclusion=True
BufferAmbientOcclusion=True
DetailMode=2
MinShadowResolution=256
MaxShadowResolution=1024
MaxTextureSize=4096
DisableHWShadowMaps=False
BIOPixelShaderVersion=ps_4_0
BIOVertexShaderVersion=vs_4_0
VShaderVersion=4.0
PShaderVersion=4.0
HighQualityShaders=1
bUseTextureStreaming=True
bUsePostProcessEffects=True
bEnableBranchingPCFShadows=True
AllowShadowVolumes=True
bEnableVSMShadows=True
bAllowBetterModulatedShadows=True
bEnableForegroundShadowsOnWorld=True
bEnableForegroundSelfShadowing=True
bAllowHardwareShadowFiltering=True
ShadowFilterQualityBias=5
TessellationAdaptivePixelsPerTriangle=512
ShadowTexelsPerPixel=4.000000
Stereo=False
VelocityShader=True
PixelShader=True
GFxPixelShader=True
GFxVertexShader=True
VertexShader=True
TextureDensityShader=True
IniVersion=5.8
HighDynamicRange=True
UserMaxTextureSize=4096
bCinematicMode=True
TerrainMaterialMaxTextureCount=64
TerrainTessellationCheckCount=24
MaxCharacterCinematicLightingPasses=9
TEXTUREGROUP_Character=(MinLODSize=512,MaxLODSize=4096,LODBias=0)
TEXTUREGROUP_CharacterNormalMap=(MinLODSize=512,MaxLODSize=4096,LODBias=0)
TEXTUREGROUP_RenderTarget=(MinLODSize=1,MaxLODSize=2048,LODBias=0)
TEXTUREGROUP_Effects_Hi=(MinLODSize=128,MaxLODSize=2048,LODBias=0)

[Engine.Engine]
bOnScreenKismetWarnings=FALSE
bSubtitlesEnabled=FALSE
bAllowMatureLanguage=TRUE
PhysXLevel=2
bPhysXuseGRB=False
bPhysXPatched=True
Language=int
MipLevelFadingInRate=0.0
MipLevelFadingOutRate=0.0
TerrainMaterialMaxTextureCount=64
TerrainTessellationCheckCount=24
bUseInvertedLeftStick=False
bUsePixelShaderComplexity=True
bUseAdditiveComplexity=True
MaxPixelShaderAdditiveComplexityCount=600.000000
MaxPixelShaderOpaqueComplexityCount=200.000000
MaxVertexShaderComplexityCount=200.000000
MaxFluidNumVerts=2097152
MaxParticleVertexMemory=263944
PhysXGpuHeapSize=256
PhysXMeshCacheSize=16
MinShadowResolution=256

[Engine.GameEngine]
bUsePostProcessEffects=True
bAllowMatureLanguage=True
MeshLODRange=1000.000000

[Engine.StaticMeshCollectionActor]
MaxStaticMeshComponents=1000

[Engine.StaticLightCollectionActor]
MaxLightComponents=200

[Engine.ISVHacks]
UseMinimalNVIDIADriverShaderOptimization=False

[TextureStreaming]
PoolSize=2048

[AnimationCompression]
DefaultCompressionAlgorithm=AnimationCompressionAlgorithm_RemoveTrivialKeys
TranslationCompressionFormat=0
RotationCompressionFormat=0

[DevOptions.Shaders]
bAllowMultiThreadedShaderCompile=True
VShaderVersion=4.0
PShaderVersion=4.0
ShaderCache=True

[MemoryPools]
FLightPrimitiveInteractionInitialBlockSize=1024
FModShadowPrimitiveInteractionInitialBlockSize=1024


Note:
UseMinimalNVIDIADriverShaderOptimization=False
<- is for Nvidia only. If your using an AMD card your gonna want to remove this line, and use:
DisableATITextureFilterOptimizationChecks=False
When you're done, save the file.
---
Now, once you've got the ini tweaked to your liking.
If you want to use a higher quality SSAO than the game's default settings will permit, follow the below instructions.
Go to:
Program Files (x86)\Square Enix\Batman Arkham Asylum GOTY\Engine\Shaders
or where ever you've got your game located.
In the shaders folder, there are many external post processing hlsl shaders. The one you're interest in is:
AmbientOcclusionShader
.
Before editing, backup your shaders folder, just to have it as it's default state
Now, take AmbientOcclusionShader.usf and copy it to your desktop, then right-click it and go to properties, and untick 'Read Only' and click ok.
Open it with Notepad++.
In the first few lines of the shader, there should be conditional definitions. What they should look like is below.
Code:

#ifndef NUM_OCCLUSION_SAMPLES
#define NUM_OCCLUSION_SAMPLES 8 <- Change to 16
#endif

#ifndef NUM_FILTER_SAMPLES
#define NUM_FILTER_SAMPLES 8  <- Change to 16
#endif

So, once they've been changed they'll of course look like below:
Code:

#ifndef NUM_OCCLUSION_SAMPLES
#define NUM_OCCLUSION_SAMPLES 16
#endif

#ifndef NUM_FILTER_SAMPLES
#define NUM_FILTER_SAMPLES 16
#endif

Now, save it and go back out and right click again -> properties, and tick 'Read Only' again. Now copy it back into the shaders folder and override the old version of it.
Done
This effectively doubles the sample rate for the AO, I didn't see any noticeable fps hit.
Well, let me know if you found this useful. The overall fps hit should be minimal, but take my system into account also (sig) I didn't notice a drop at least.
---
For Nvidia Users
Firstly download
Batman Arkham Asylum - Rigid Bodies Patch
from GeForce.com to enhance the in-game physx, and address problems etc.
Download
Nvidia Inspector
and put it where you would like to store it. I keep mine inside the Nvidia folder on my main drive.
Run it, and you'll see a dropdown menu, start to type Batman, and Arkham Asylum should appear, pick the one that says 'Batman: Arkham Asylum'
The main point of this is to set the texture LODBias to minus, for much clearer, crisp textures, and visuals. Image below with my settings.
Edited by Asmodean - 8/18/12 at 9:28am