I got tons of work done so this update might be a bit big.... sorry but at least it has lots of pictures for you
Up first is the 50mm assist fan for the mobo.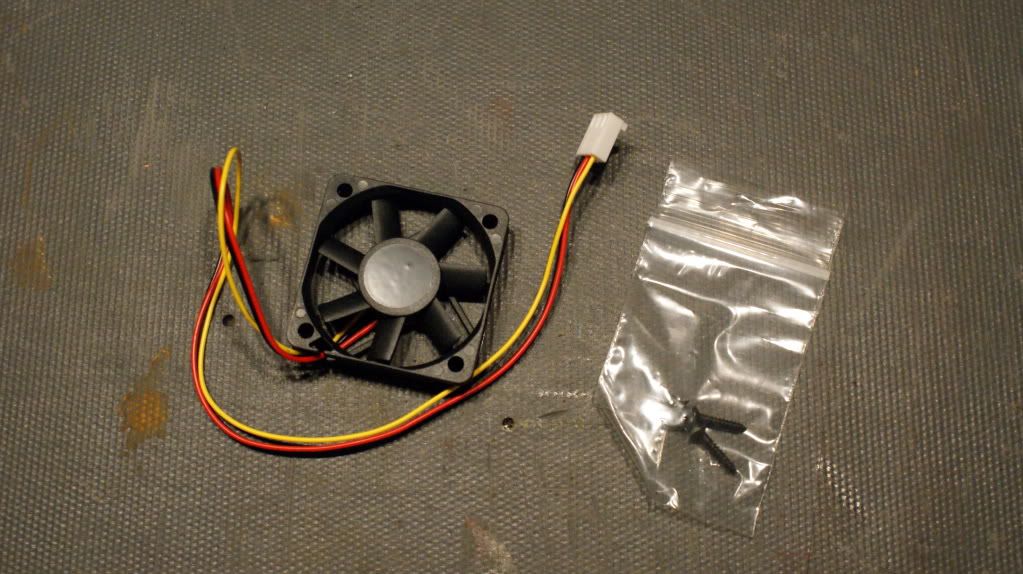 You can see that the cable is quite long. So I need to fix that.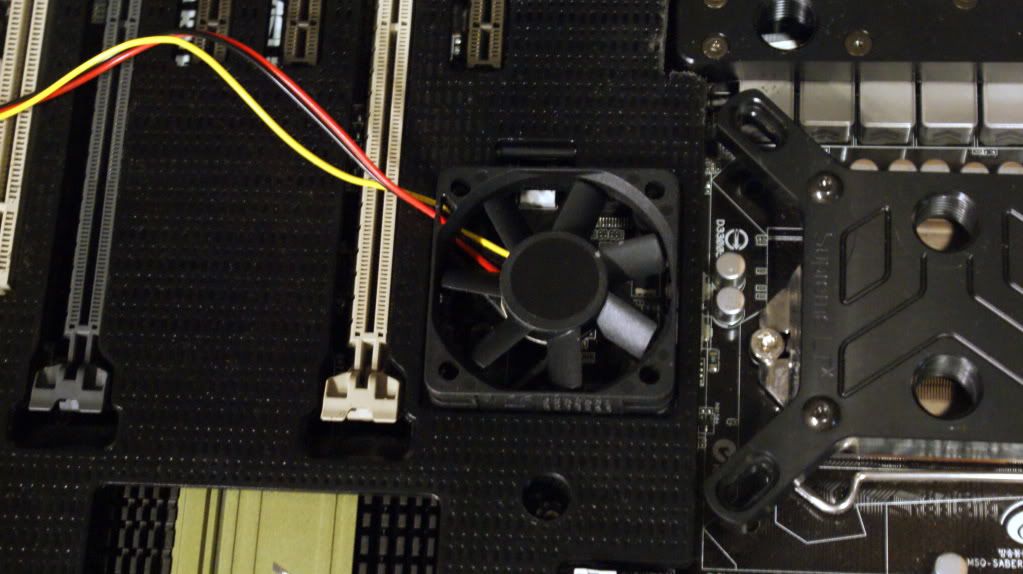 After I got it to the correct length I plugged it in and the wire instantly broke at the connector.
So I did it again thinking I screwed up but it happened again! So the fan is in the trash now and I ordered a new one from Xoxide and hopefully it will be better quality.
I cut and straightened out the part of the thermal armor by the MOS block. Looks good now.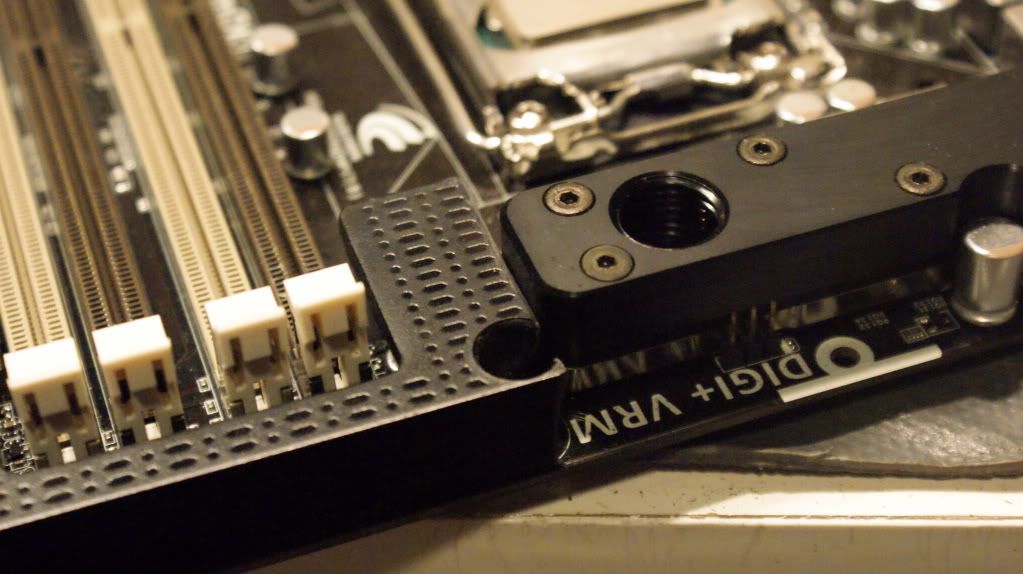 Here is a shot of the RAM. Nice Corsair Dominator!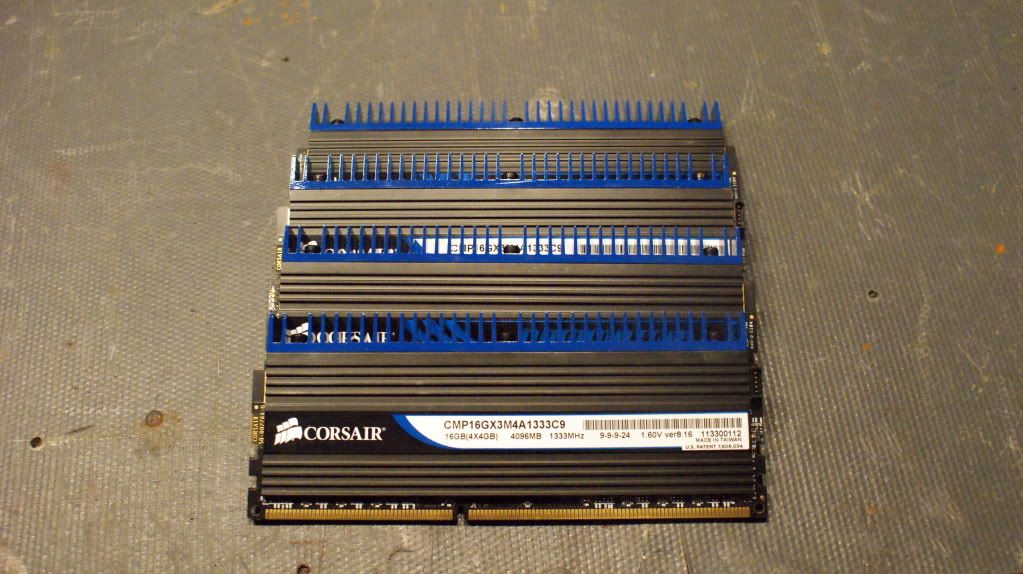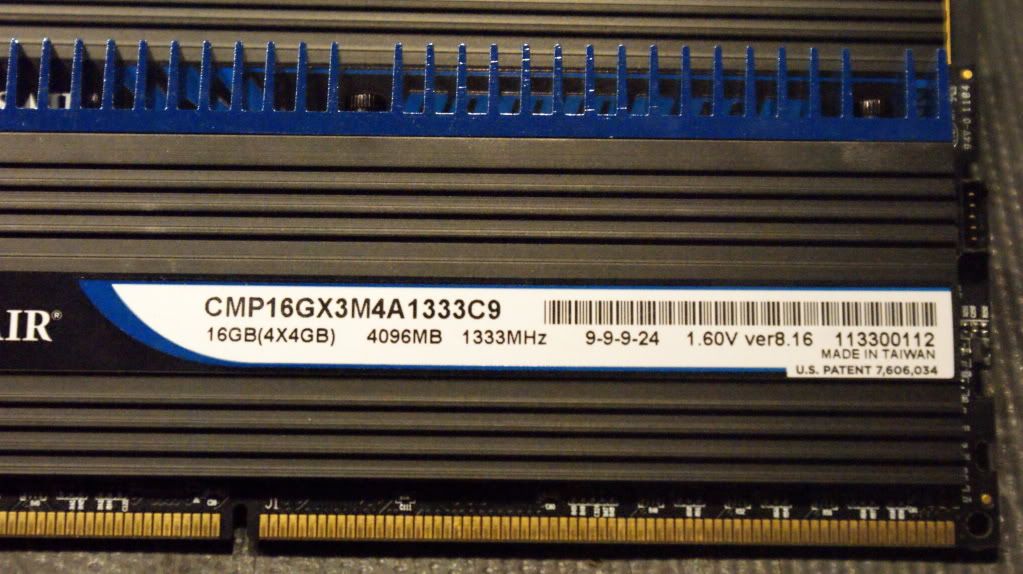 I wanted to do a test fit so here are all the blocks on the mobo.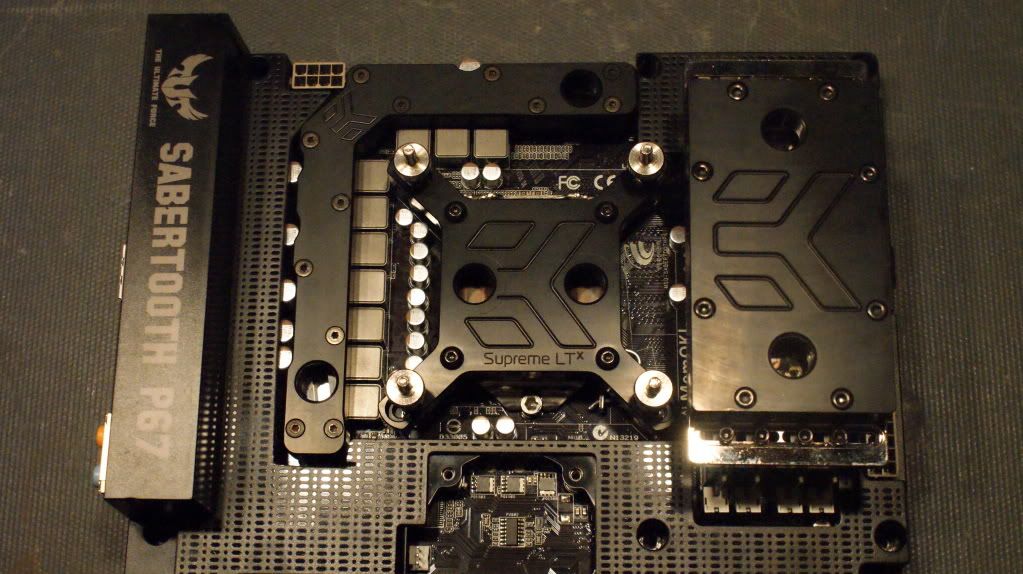 Time for some sleeving so I got out my trusty box of MDPC-X sleeving and went to work. This color works best I think to kinda match the rust.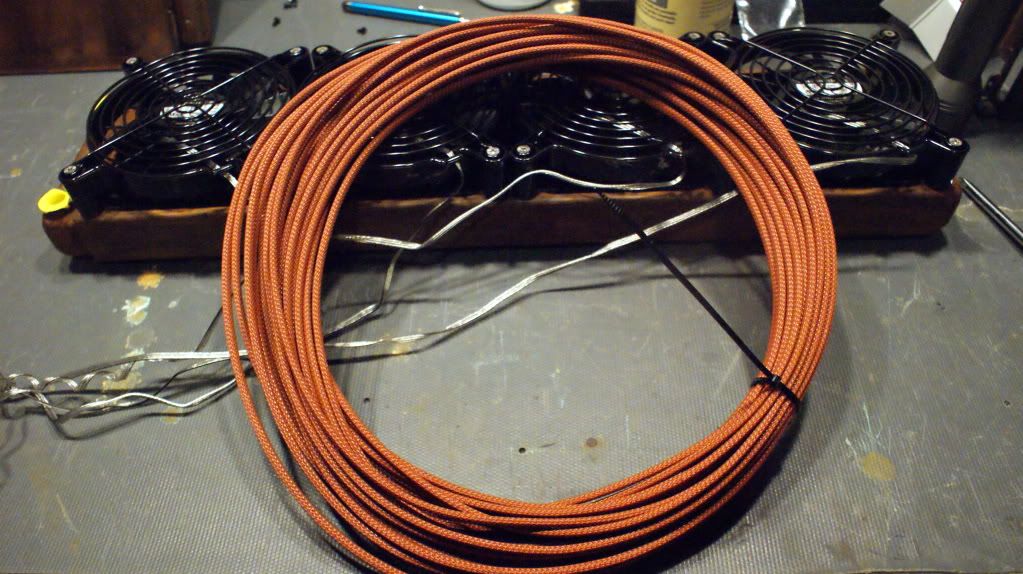 Next I painted the 360 and 240 rad, mounted the grills and fans on them and sleeved the fans. I'm short a few fans and fan grills so the 240 does not have them on it yet.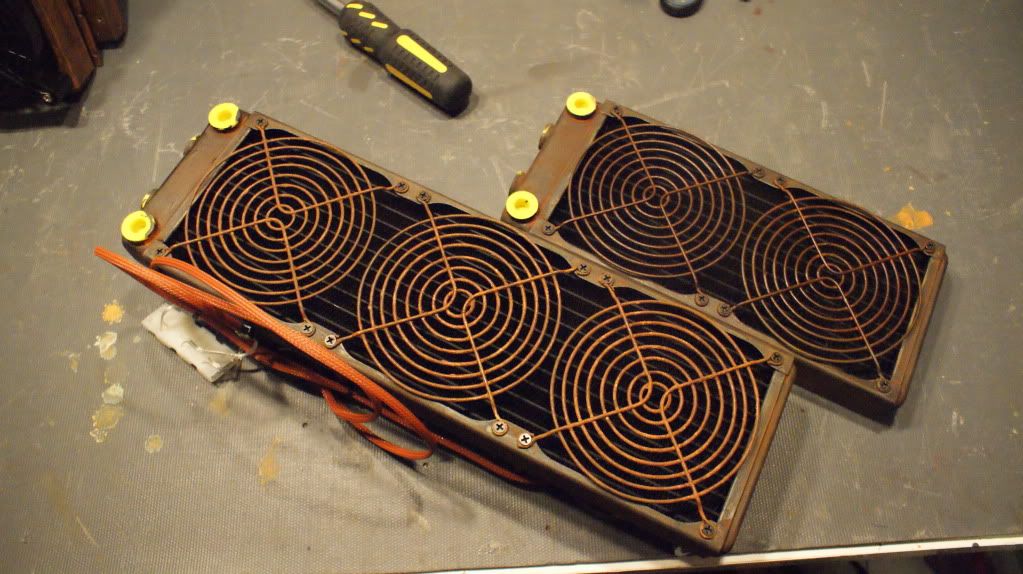 I also painted the XSPC rad brackets.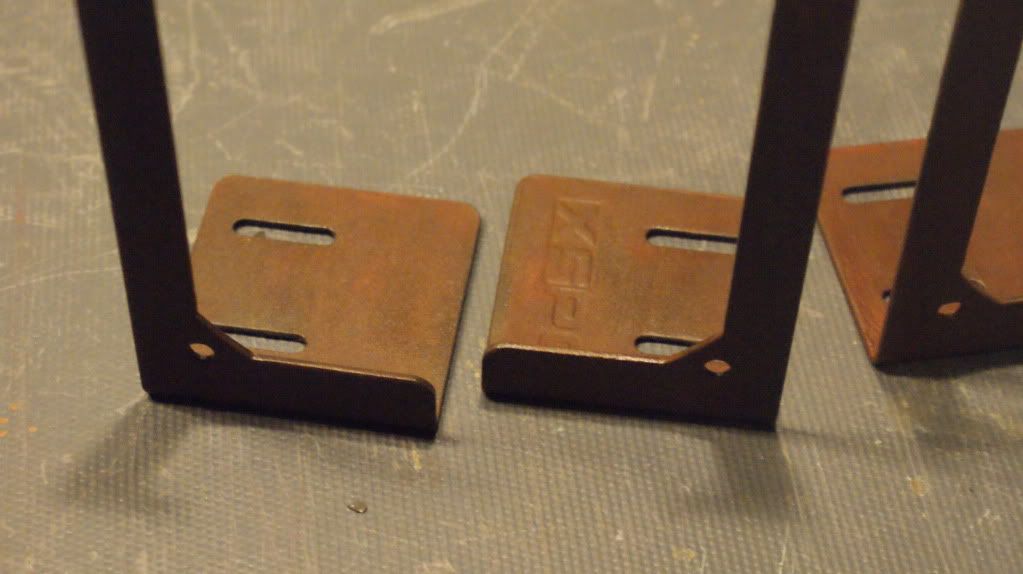 I've heard good things about the LutroO sleeving tool so I figured I'd pick one up and try it out. I'll be using it for the PSU sleeving.
Since I decided to paint the thermal armor to match the interior of the case I wanted to remove some of the little indentations on it. So I got out the Bondo and lathered it on.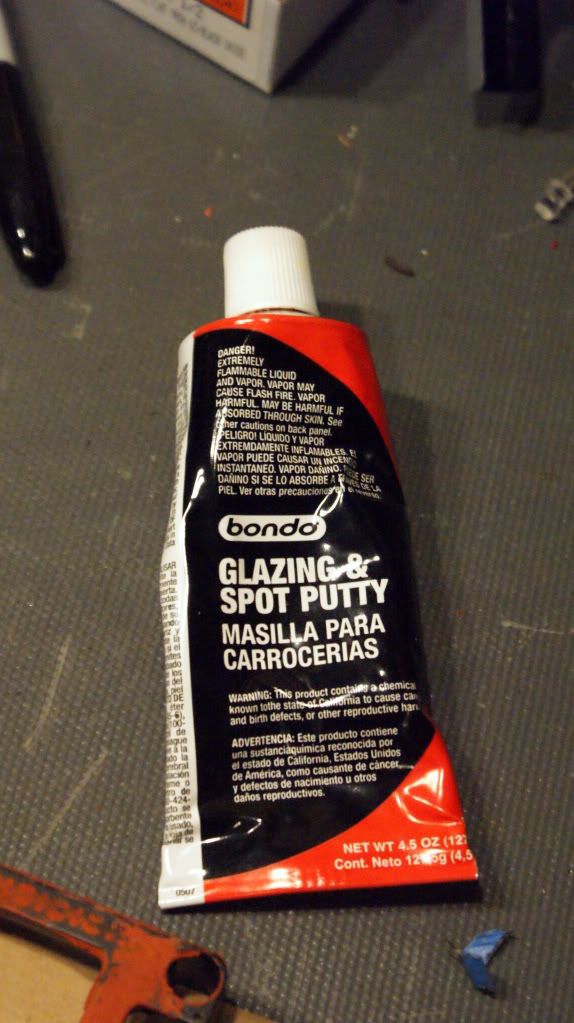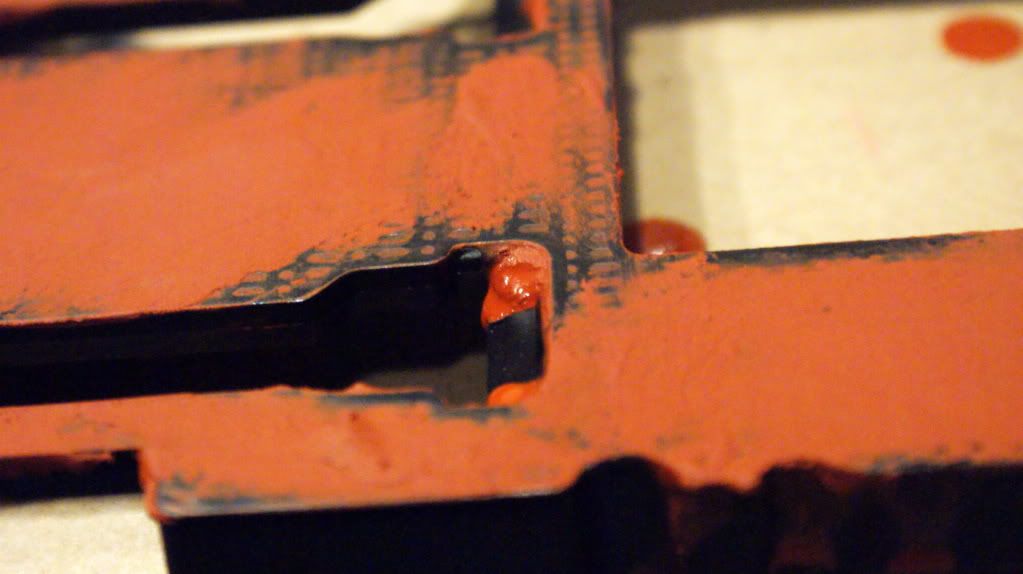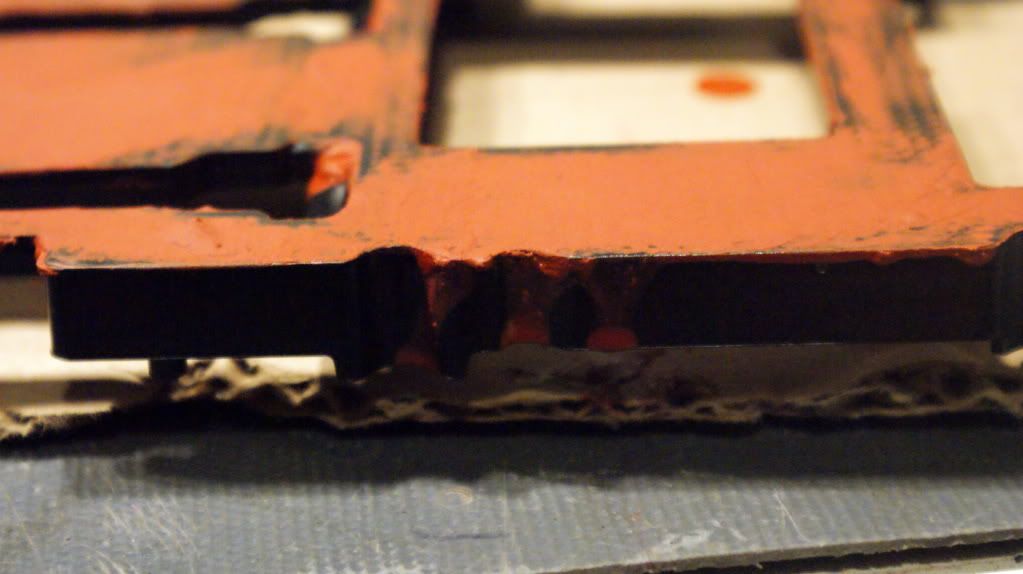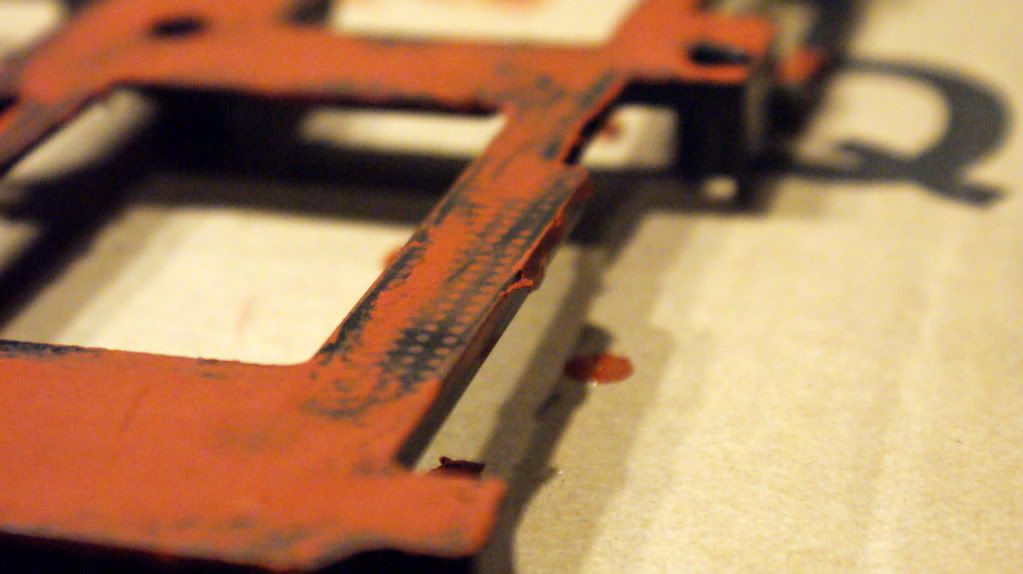 Next I sanded it down just a little bit because I wanted to keep some of the imperfections.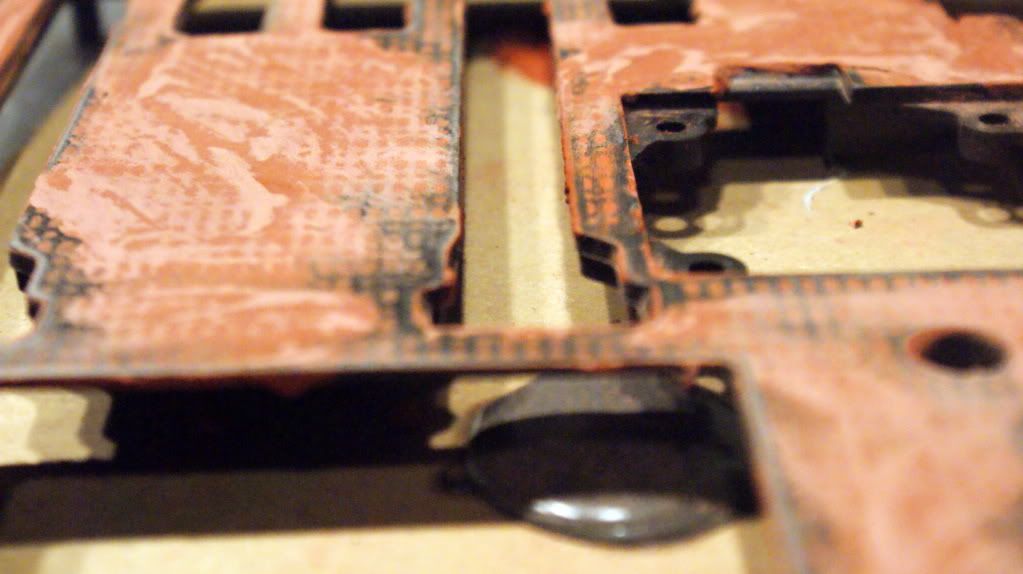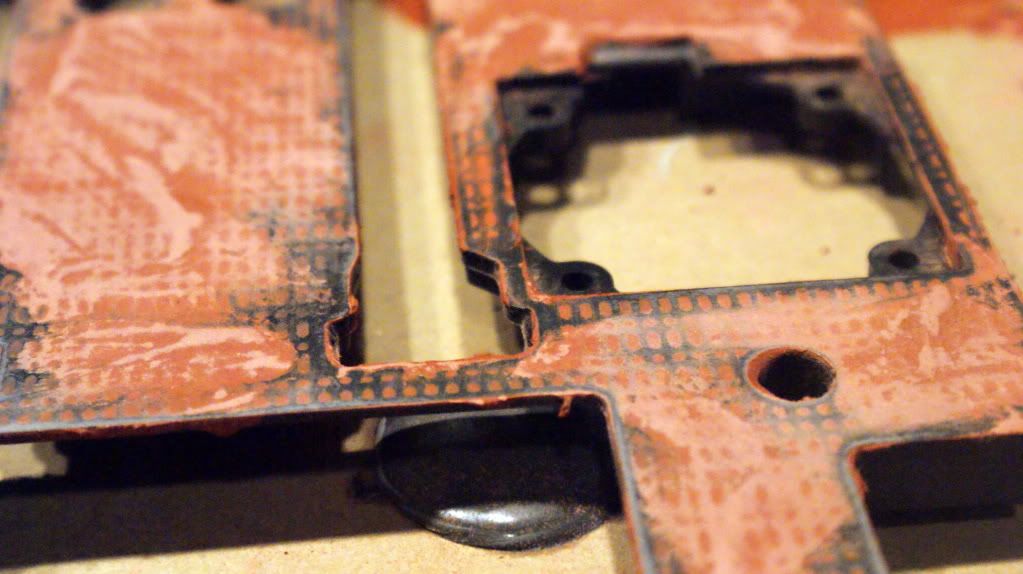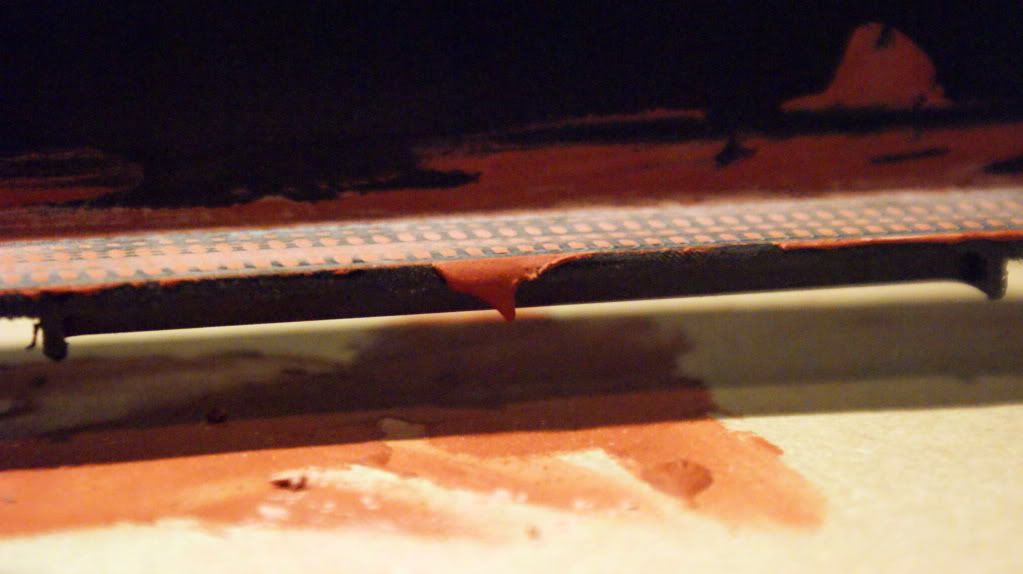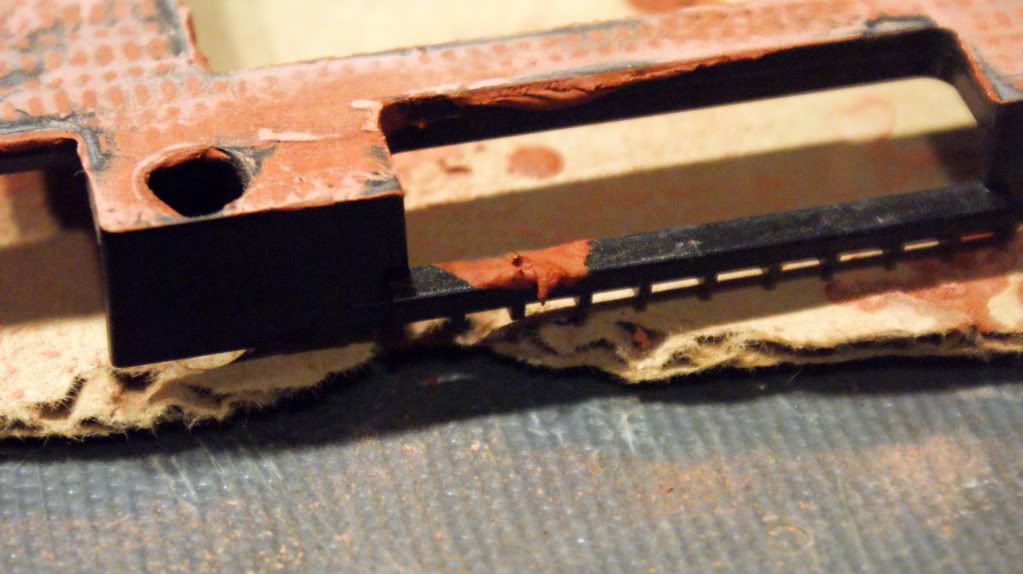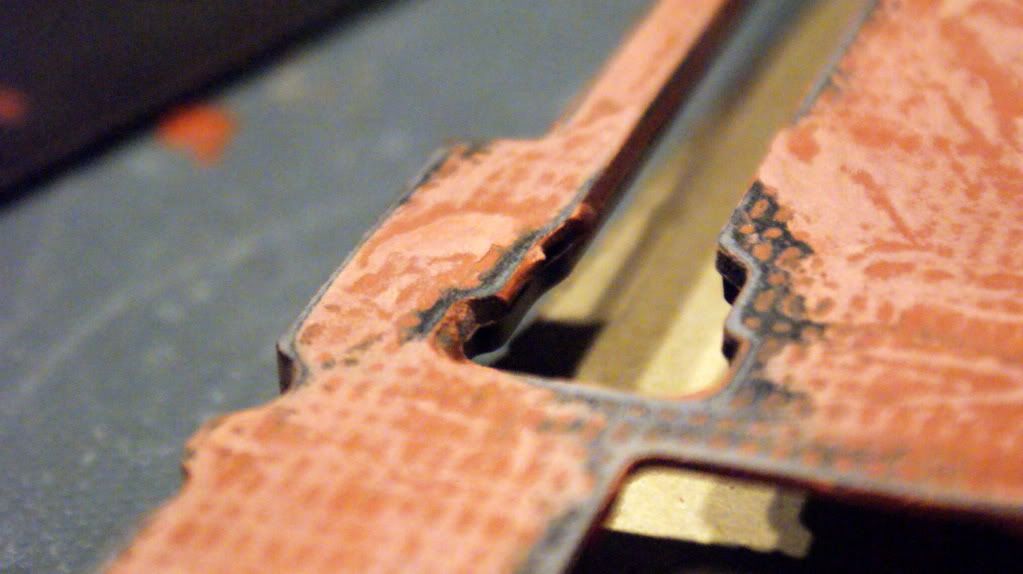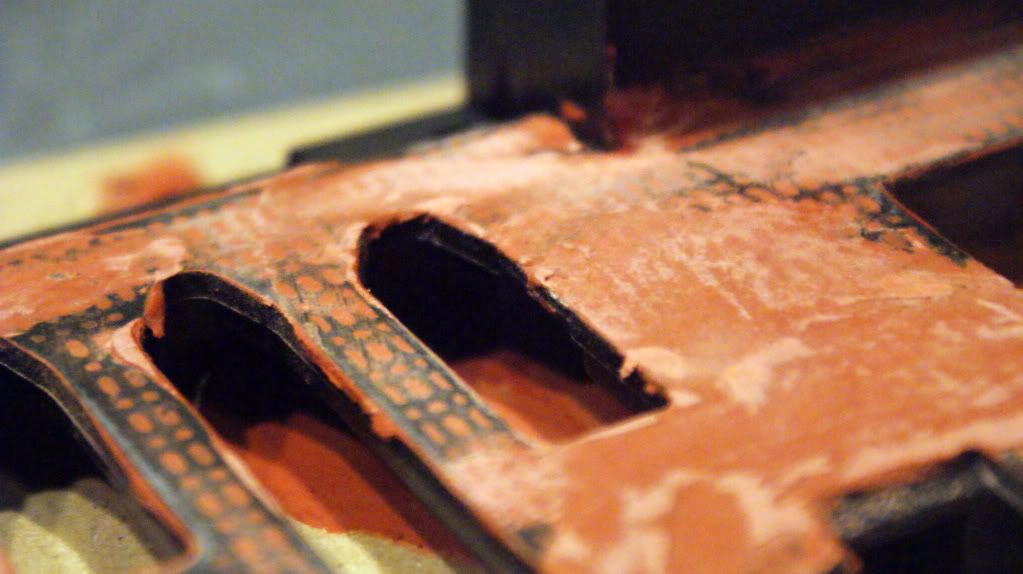 I then coated it with primer and the iron paint.
And here it is after a few coats of the rust solution stuff.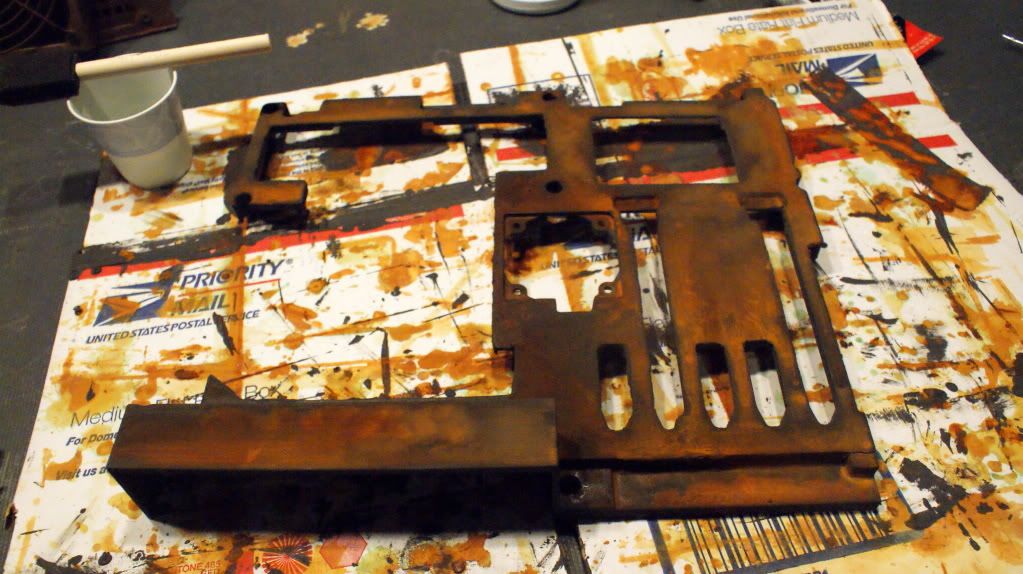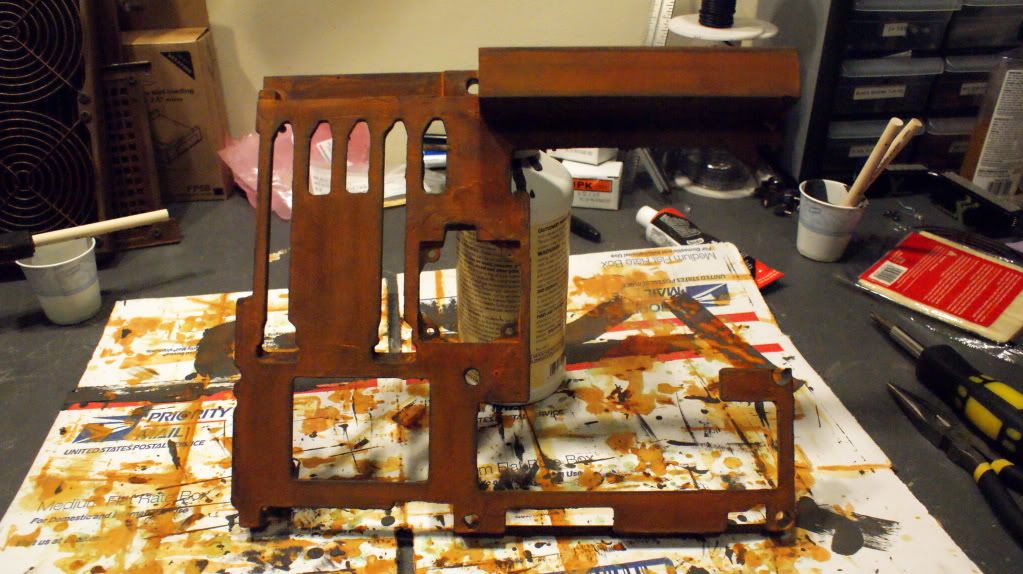 Put some clear coat on and put it back on the mobo.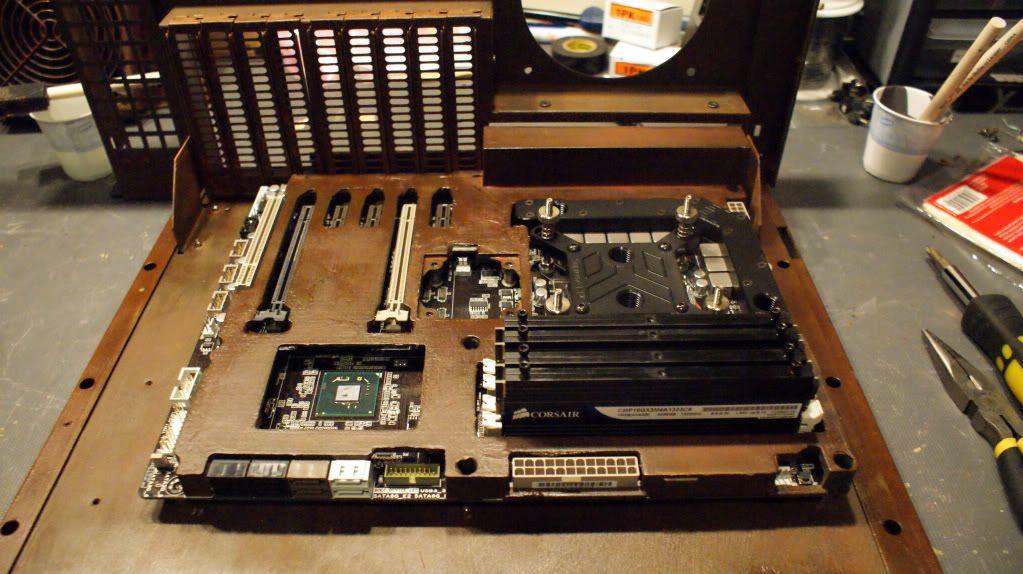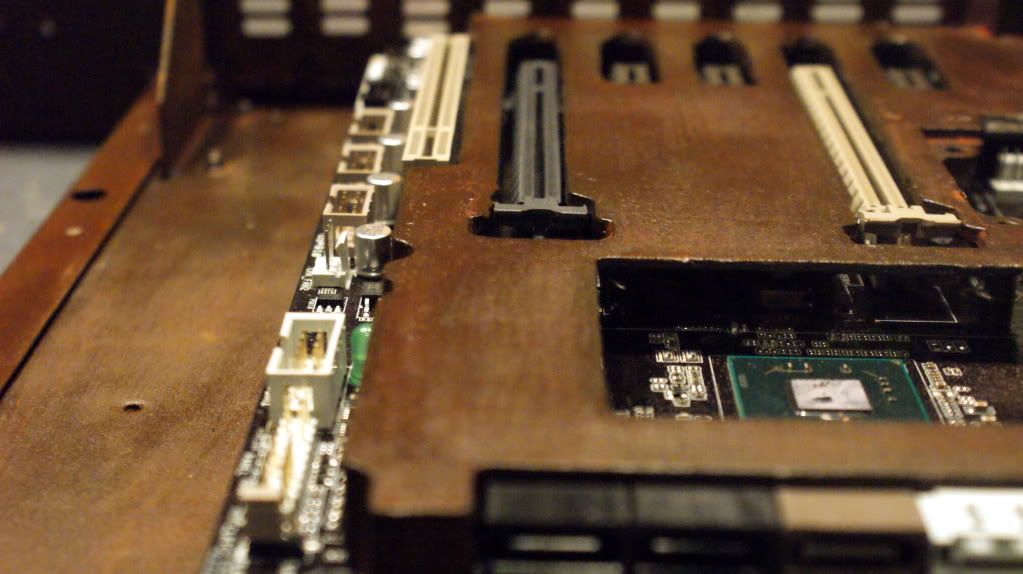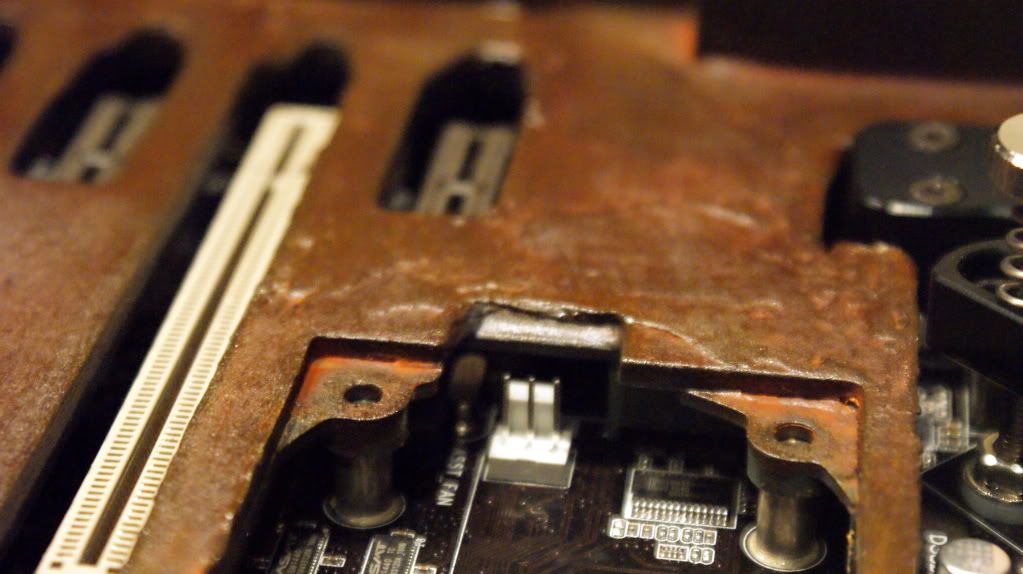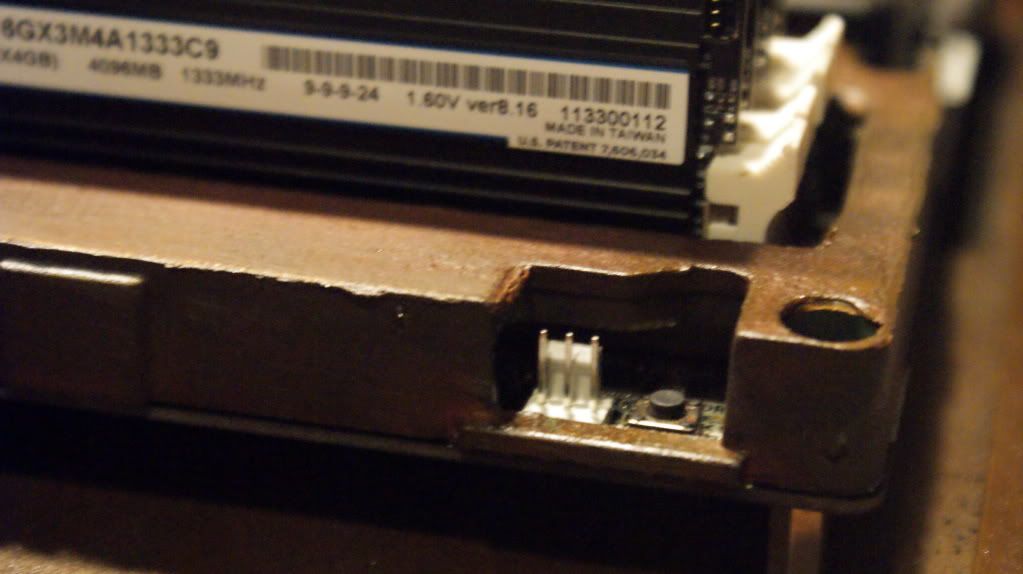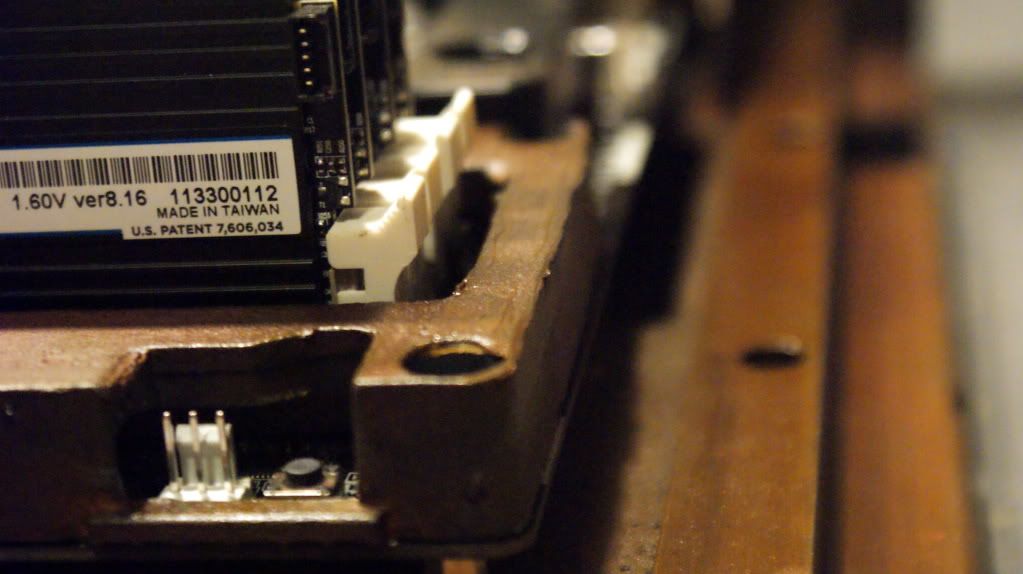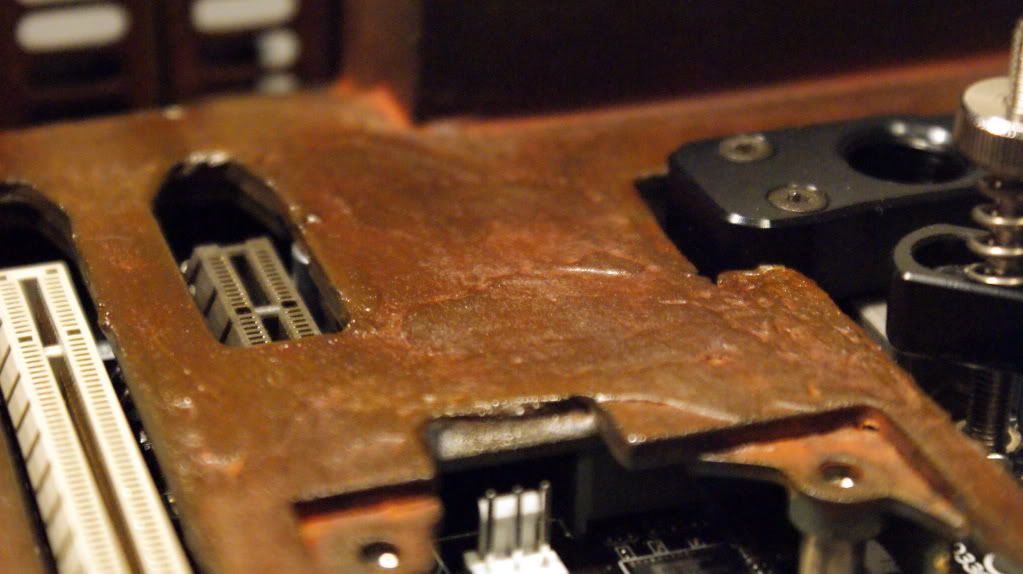 That's all for this update.
Here is what I'm currently waiting for to arrive:
Gold paint
Spray adhesive
50mm Fan
120mm Fan grills
Lamptron FC10
I'm sure there is more but that's all I can think of right now. I'm travelling for the next few days so I probably won't have any work done till next weekend. Hope your enjoying the mod.
Cheers till next time,
Fuga