Just wanted to post up my the unboxing of my AC Aquagrafx Full Waterblock for MSI 680 Lightning, cant believe how quick it got to Perth from Indiana - gg UPS.
I purchased the block through a pre-order via Overclock.net as my VRMs/Memory were getting to 70+ degrees while benchmarking with a universal block. A fan casually pointed in the direction of said areas was never going to be able to keep up with everything being massively over-volted.
I and quite a few others worldwide bought these based purely on surface pictures, which is half the reason I wanted to crack it open for everyone to show how well their cooling galleries were machined and also how abouts they planned on cooling 28nm chip with 1536 CUDA cores and 1.38v+ being slammed through it!
Enough talking, where are the pix!!! (I apologise on behalf of my HTC One X's camera..)
The unboxing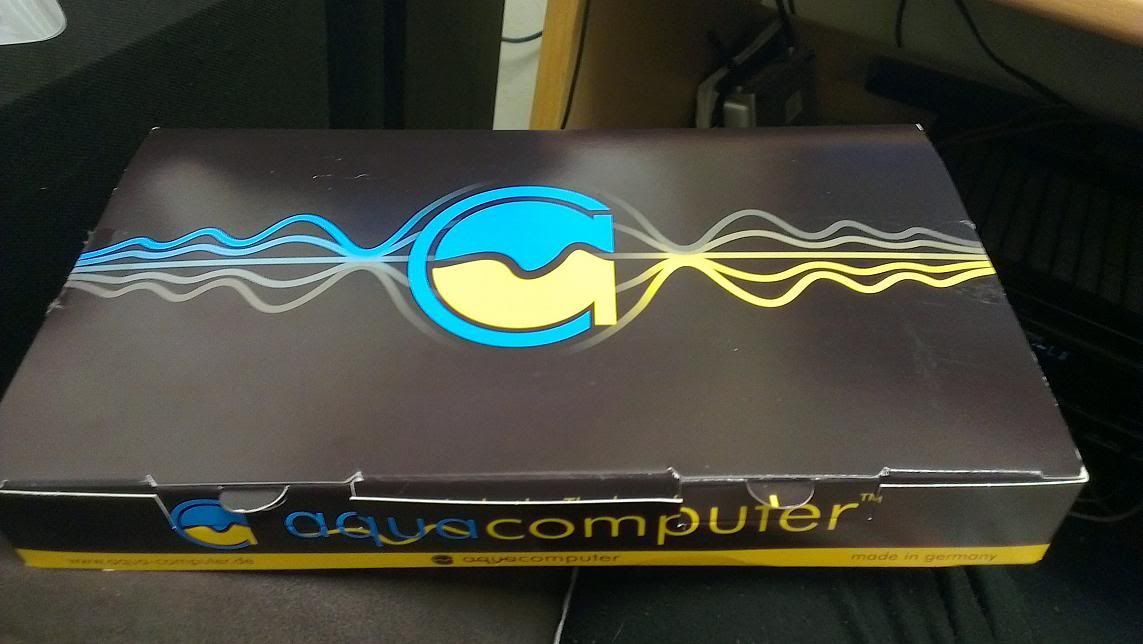 Generic AC box pushed shut to make the block fit.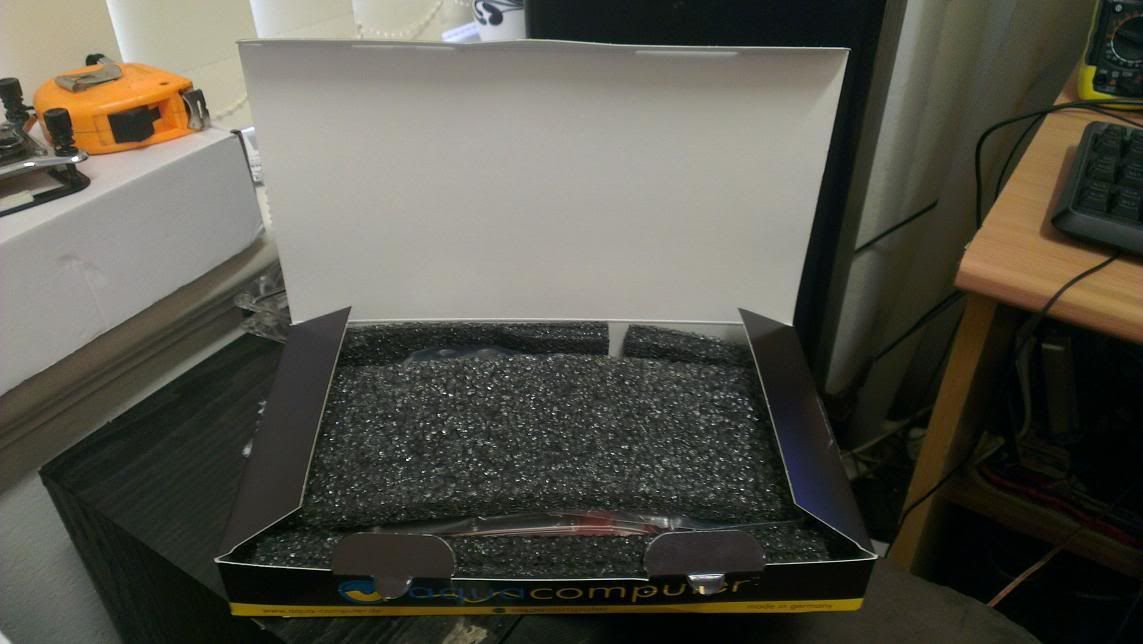 I was happy enough with how it was packaged by AC, the foam is fairly course and would dampen a fairly large drop - the block was also vacuum bagged.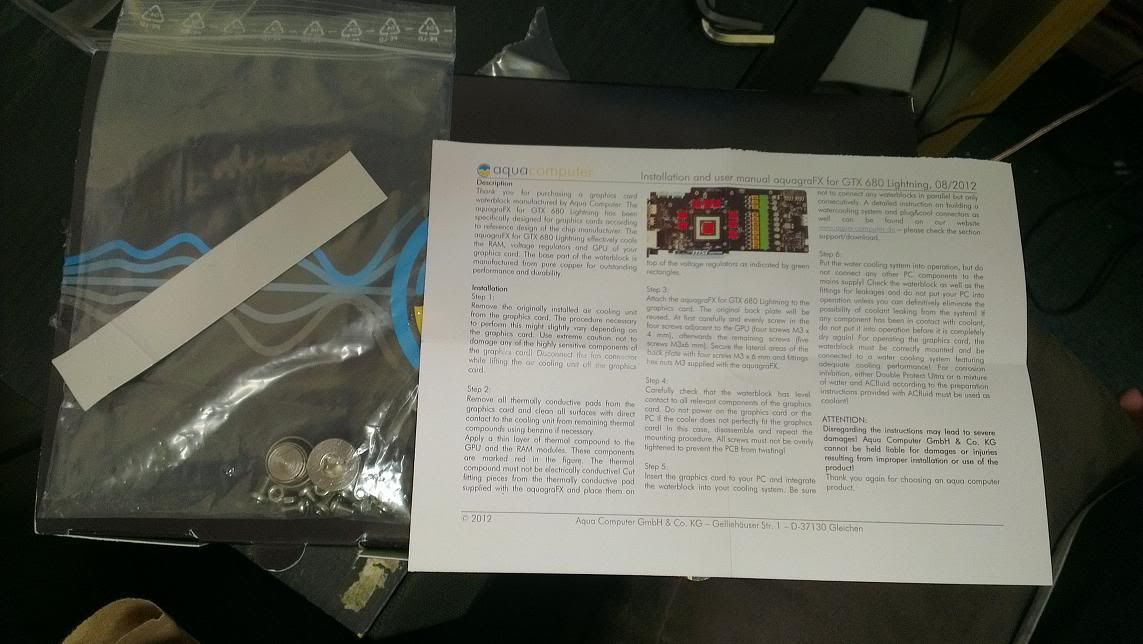 I've read others complain that on occasion Aqua Computer will only supply an instruction manual in German, this one features English also.
:lol:
One of the couple pics that were supplied upon purchasing the block. Standard issue.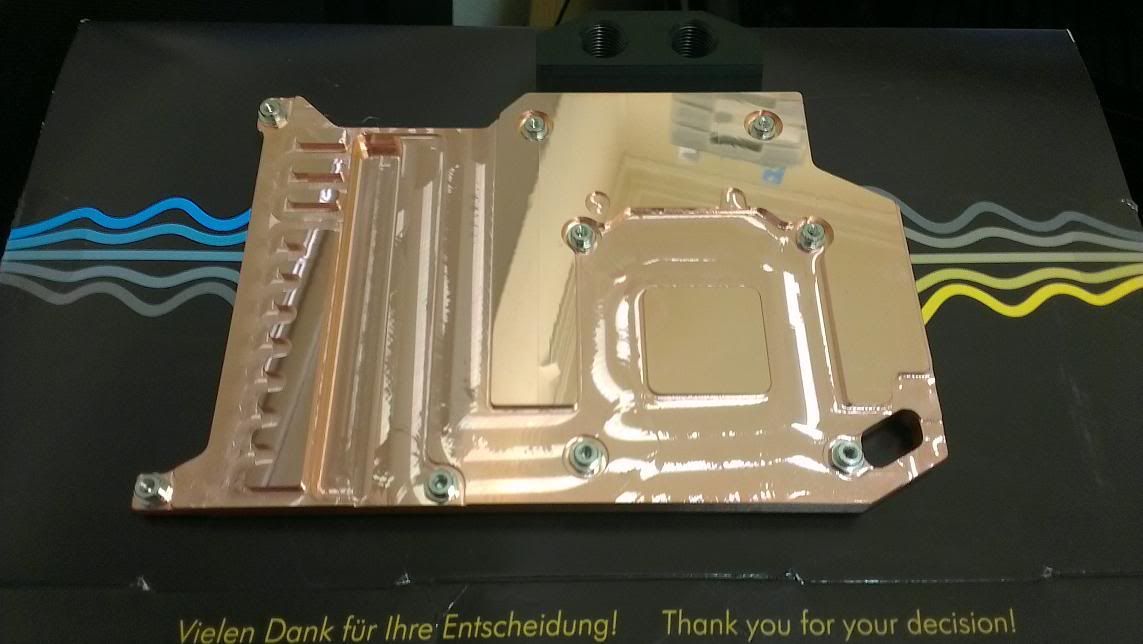 The 'other' supplied picture, just through a mobile camera heh! Highly polished surfaces over GPU, memory and VRM for best heat transfer - note thermal pads supplied to cover the VRM. I especially like the attention to detail taken to cool the graphics cards' chokes.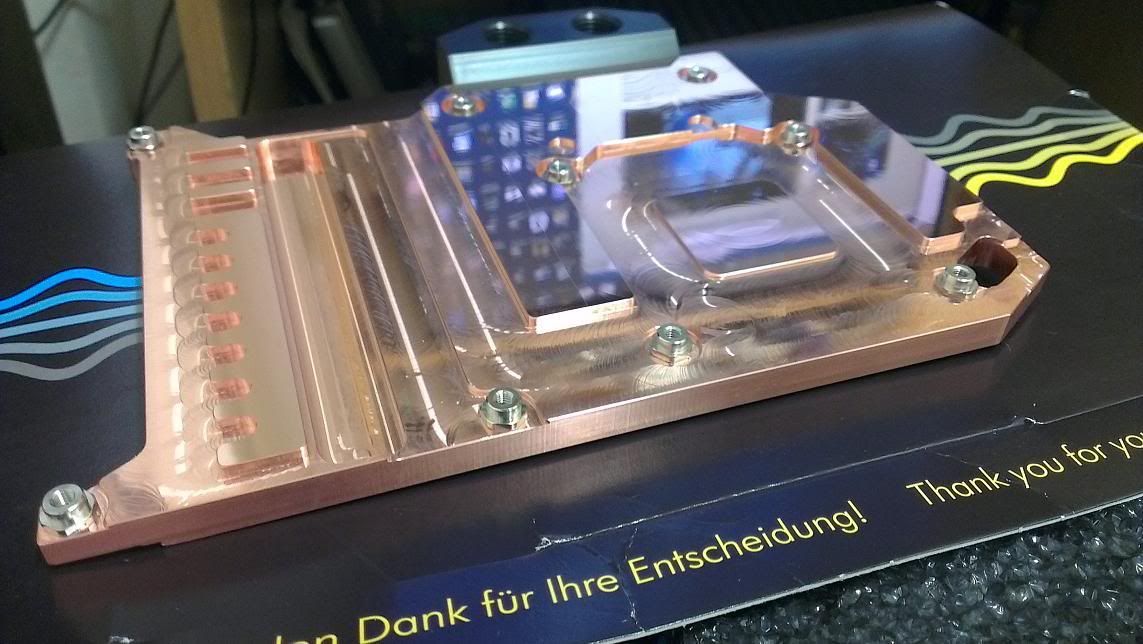 Took a picture at this angle to show the machining on the highly polished surfaces. If im not mistaken AC have deliberately machined the GPU section to create a slightly convex surface, hopefully this means better temps!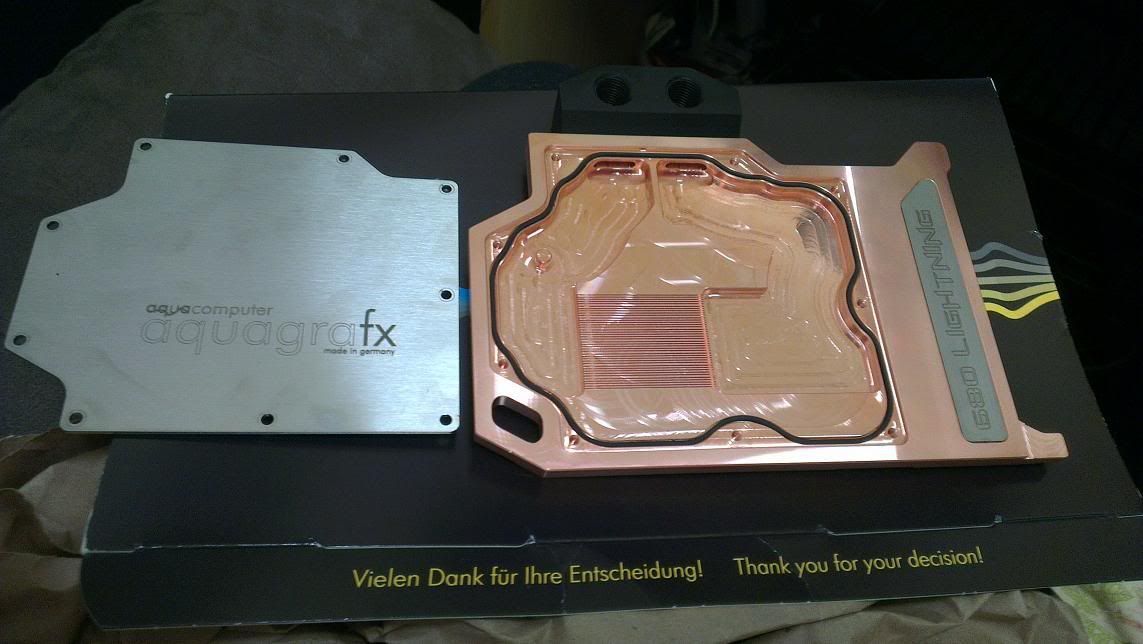 Finally decided to get the allen keys out; 9 screws later I got to see the business side of things!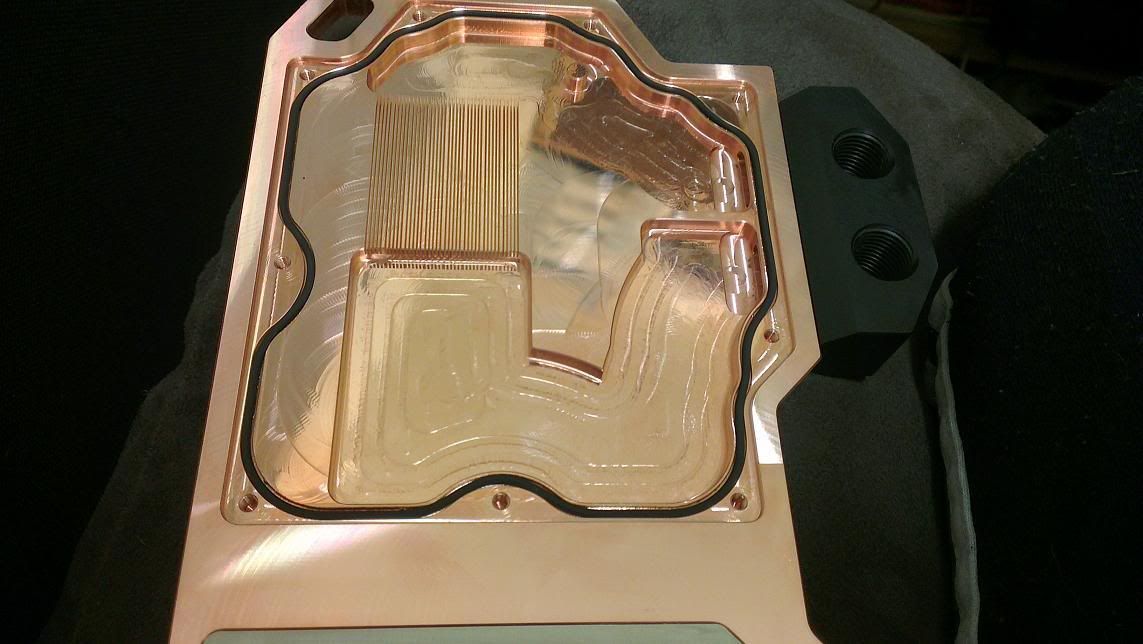 Another angle to help reveal the machine pattern, depth and thickness of GPU gallery's.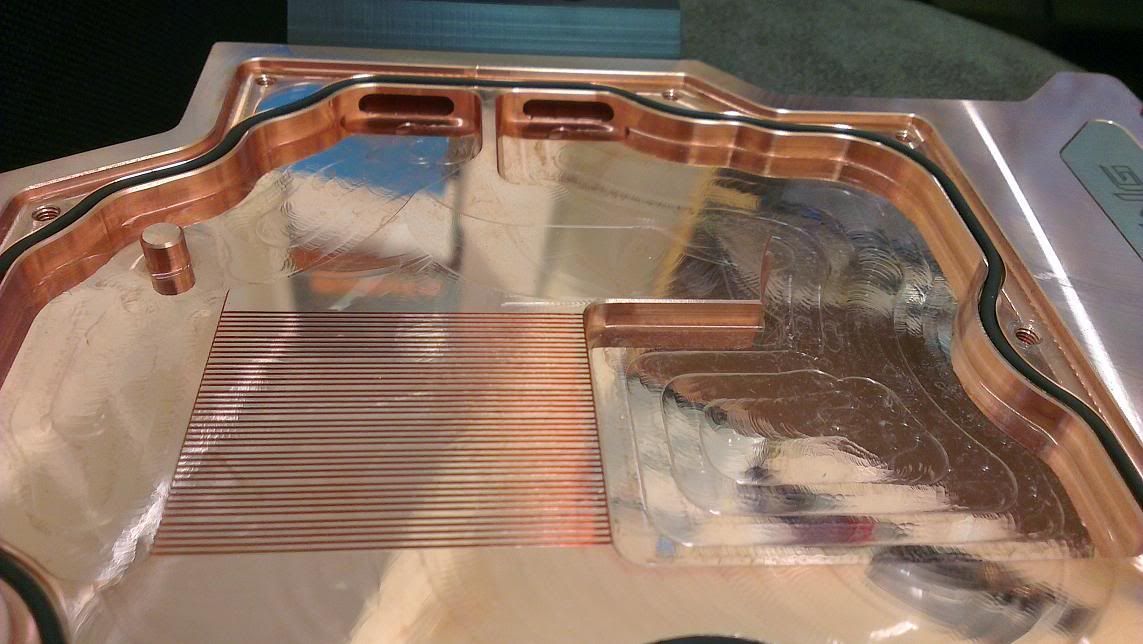 Edited by GenoOCAU - 8/28/12 at 5:31am