This Classified is Closed
For Sale:
[FS] Tech Station Prototype - Mount your cooling hardware anywhere you want!
Will Ship To: US48

I'm selling the prototype of my 2T-ATX station, including all of the necessary fasteners, standoffs, tools and extra bits of extrusion and angle brackets. The only thing missing are the end caps.
$115
includes
shipping (via UPS) to the lower 48.
The t-slot extrusions allows you to mount pumps, fans and radiators practically anywhere in/on/around the entire station. You decide where
you
want to mount PSU, radiators, pumps and reservoirs!
EDIT:
Someone requested a pic with a H100, but here's one of an H50 mounted: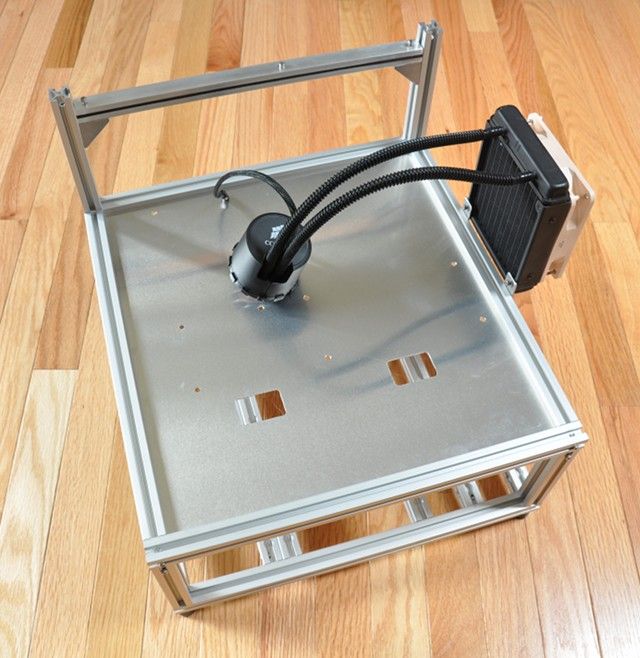 EDIT: Added pic showing that, yes, a 120x3 radiator can be mounted
internally
.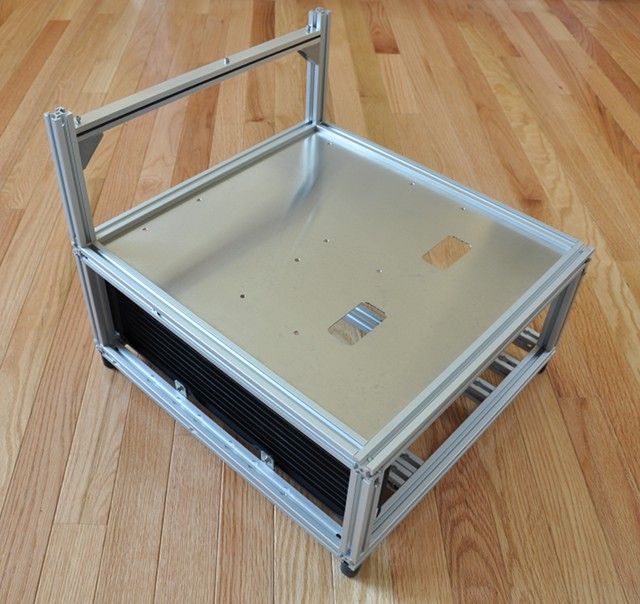 (Pictured hardware not included).
Edited by Spotswood - 9/30/12 at 7:14am