What's up guys so last week i "finished" my rig or so i thought i did but i every time i looked at i was never 100% satisfied. So for this weekend i tore the whole thing down to bare bones and started from 0. This time i will do a few mods in order to fit the parts properly instead of just velcro'ing (sp?) my way out,
I went out to home depot and got me of of theses along with some tips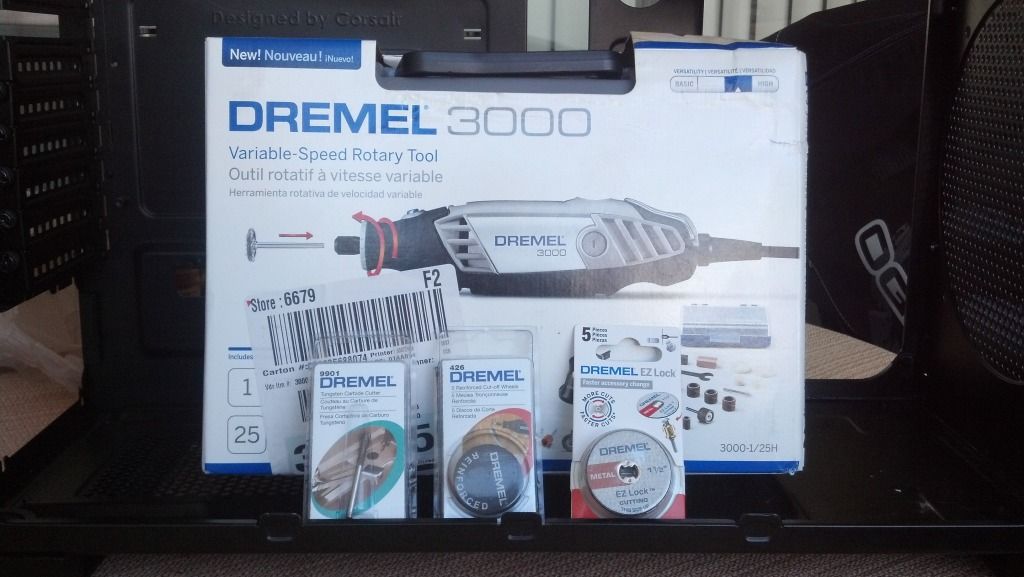 First thing is cut out the round mesh in the front as it blocks some air.
First go around
after couple more times
next step is to get rid of one of the bays as it is blocking the rad. I decided to cut the side as well. The less the better imo.
This does not look straight in the pic but it actually is as the scrapes make it all look uneven. The only thing that is not 100% perfect as of not is the corner but i will tinker with it some more tomorrow.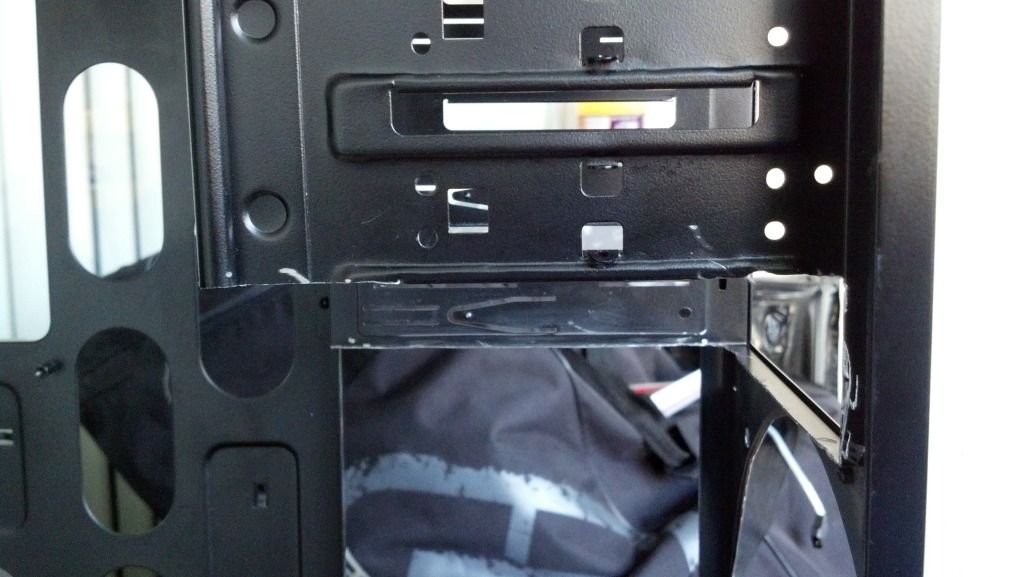 After this i drilled some holes for the rad and this is where i am right now.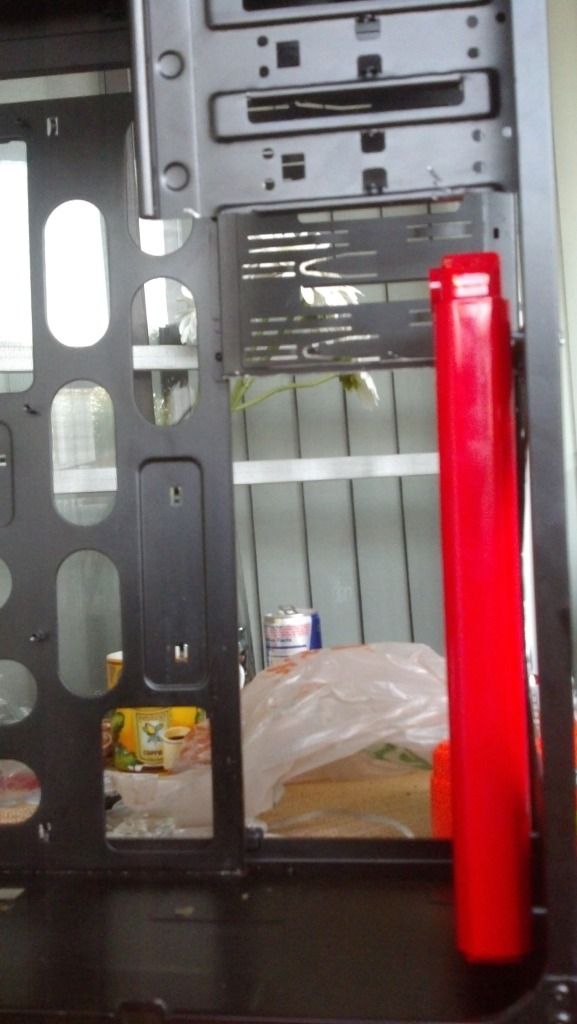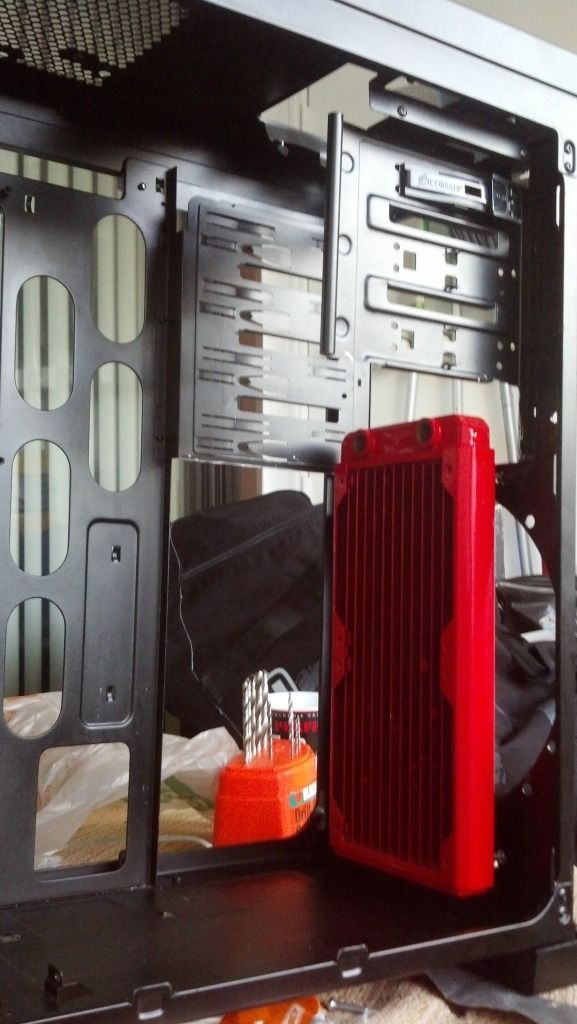 Next up is finish up the corners and take the thing to get powder coated on Monday. The color scheme i am going for is Orange/Black. All metal in orange and the plastics in black. I was also tinkering with the idea of orange outside and black inside. Maybe a suggestion?
Here is my professional schematic on how the tubing and such are going to be routed. Also i would love some suggestions on this as well. Note that the res is the danger den one so it will be mounted to the fans. ie res.fans.rad.
Any input/suggestions appreciated!
Edited by Shakal - 9/6/12 at 4:27pm