So I came across some pretty good deal so thought I would update my old q6600 build.
New specs
Asus 22" lcd monitor
Asus P6X58D Premium
Core I7 920
8gb G-Skill ram
500gb WD hard drive
Arctic ram cool
Asus dvd burner
Asus 5770 gpu
ALL for $70.00!!!
then
unknown 240 Radiator
D-Tek Fuzion V1
Swiftech mcp655
2 Scythe Ultra Kaze high flow 120mm fans
All for $66.00
Bought a new NZXT Phantom white for $99.00
Misc barbs, new o-rings, tubing, anti-kink coils, leds, fans ect. for $120
that's $355.00 total
I reused my PC Power and cooling 750 psu and my BFG GTX285 gpu (I think its a little better than the 5770)
This was my first ever watercooled build and while I know that the cpu block is out dated and who knows about the radiator it was cheap!
I have so far overclocked the cpu to 3.9 no HT @ 1.20 vcore (1.184 with voltage drop) I have ran prime95 for 12 hours and its stable my max temp of the cores was 68c, idle is 40-45c.
Not great temps but I'm sure its a combo of the old block and unknown radiator. While gaming it hasn't gone above 56c.
Well that's it here are some pics!!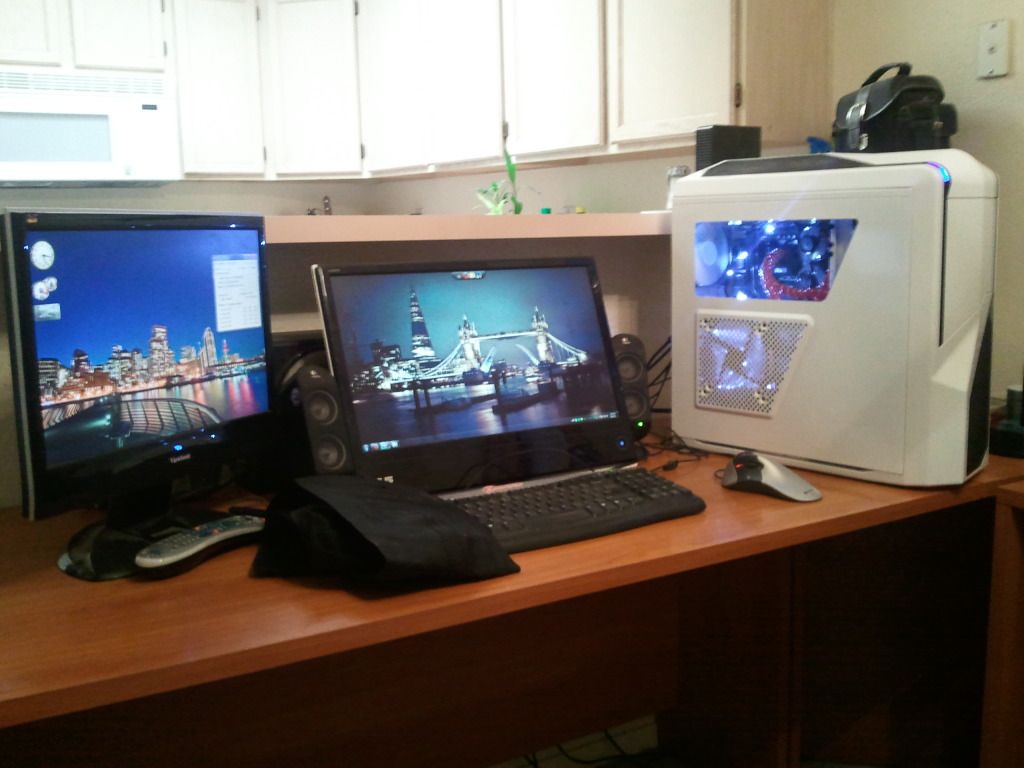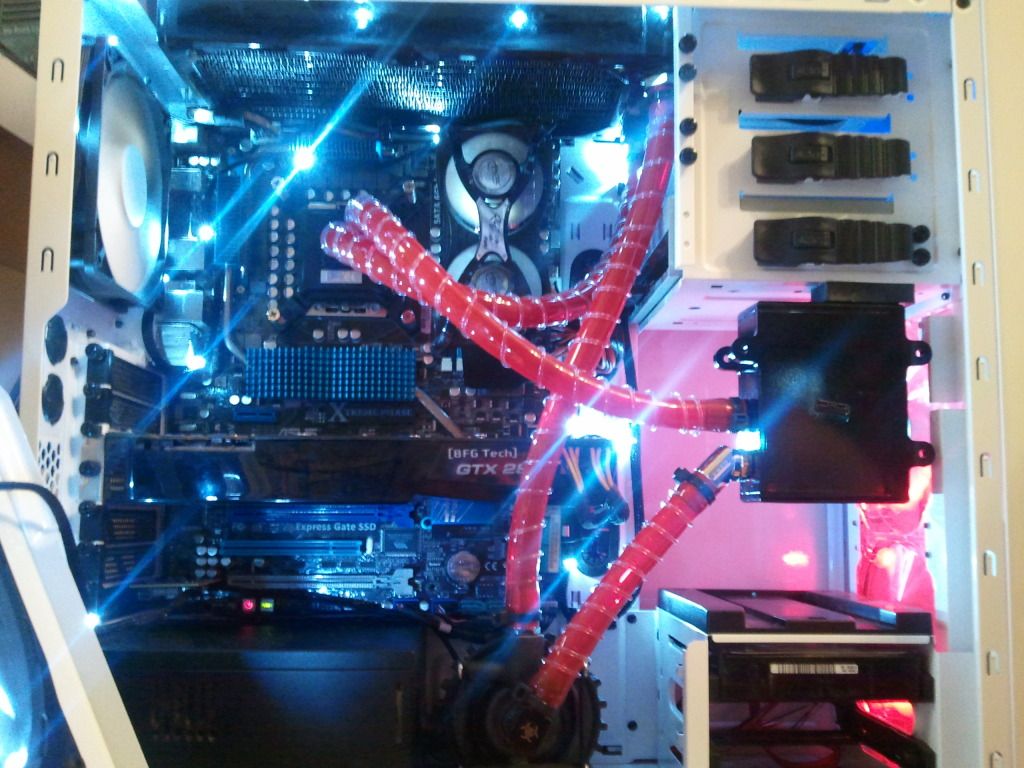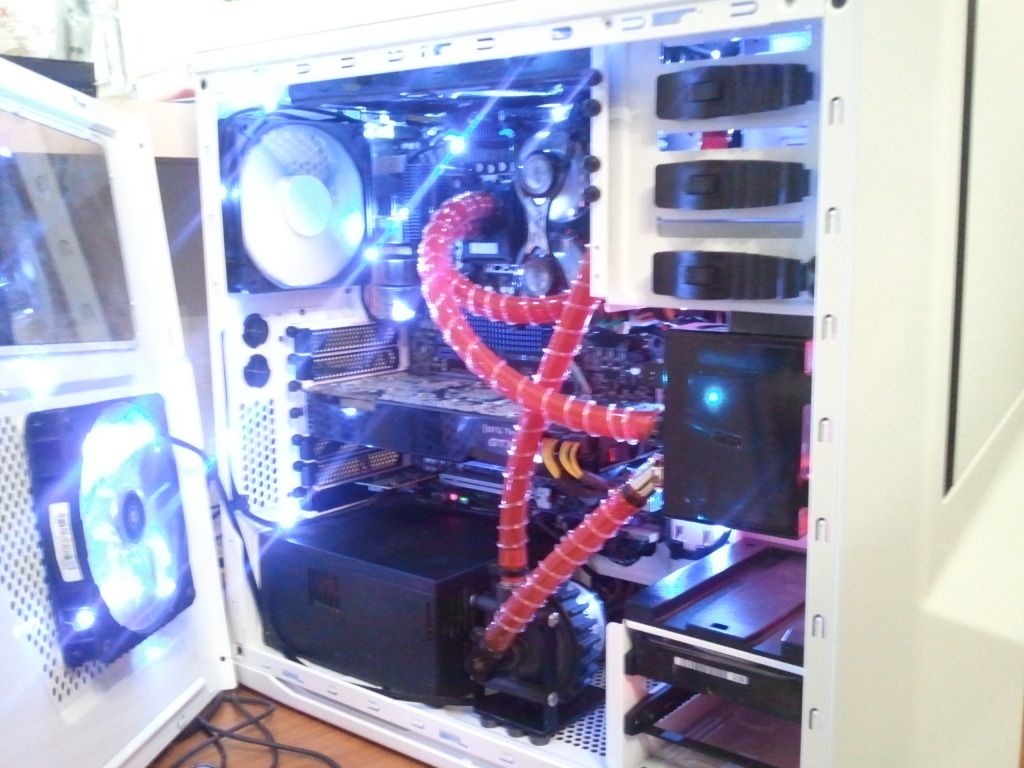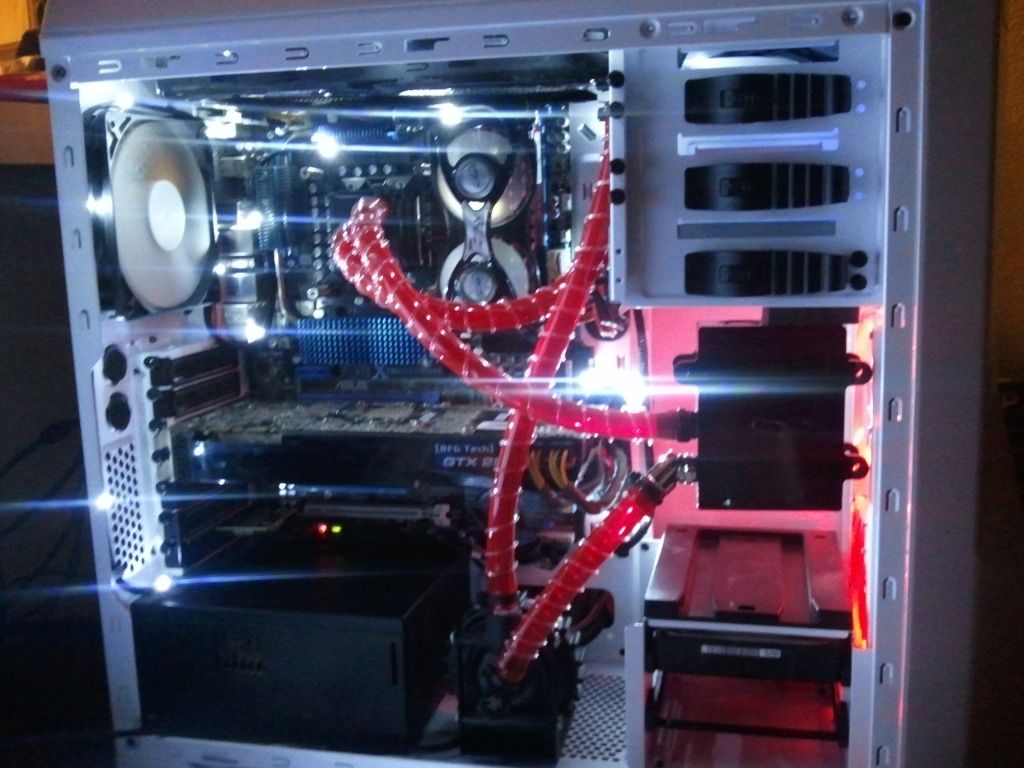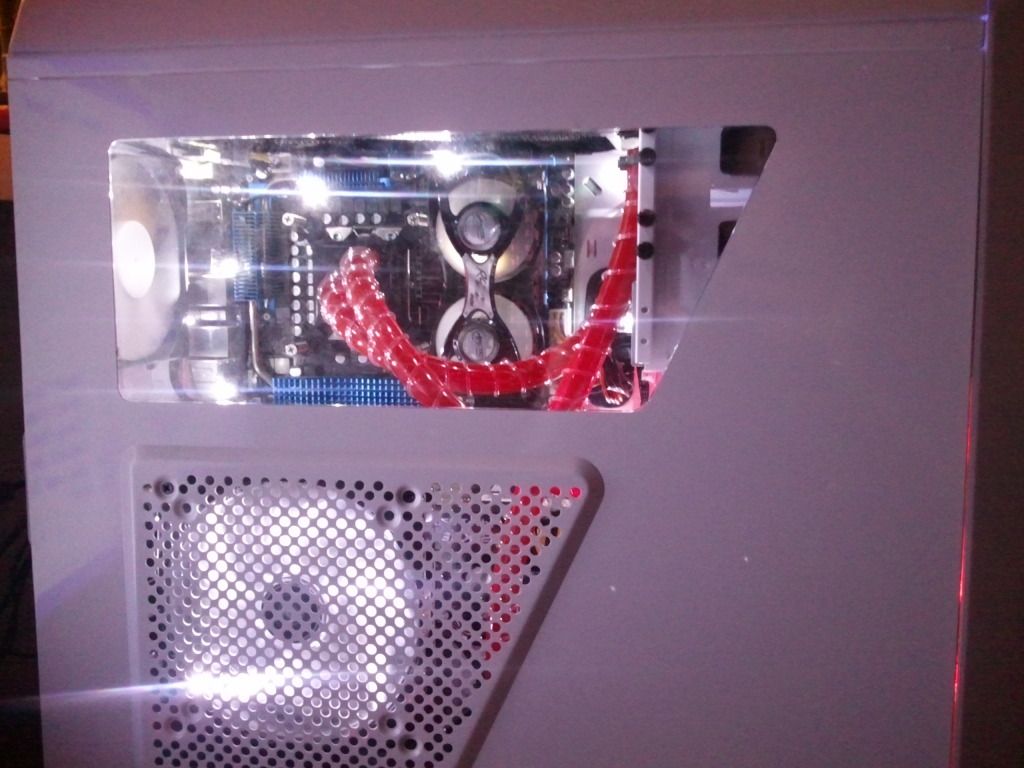 CPU
Motherboard
Graphics
RAM
i7 920 @4.5
Asus P6x58D Premium
HIS 7870 IceQ
8gigs G-Skill
Hard Drive
OS
Monitor
Power
WD 500gb
Windows 7 x64
Asus ms226
Nzxt 850
Case
Nzxt phantom 410
View all
hide details
CPU
Motherboard
Graphics
RAM
i7 920 @4.5
Asus P6x58D Premium
HIS 7870 IceQ
8gigs G-Skill
Hard Drive
OS
Monitor
Power
WD 500gb
Windows 7 x64
Asus ms226
Nzxt 850
Case
Nzxt phantom 410
View all
hide details