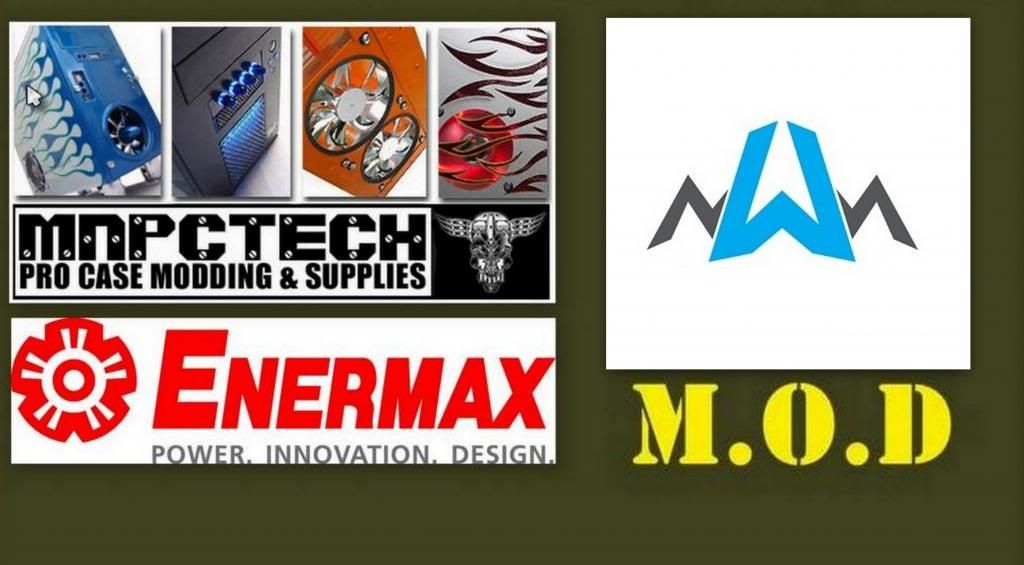 Welcome to the " M.O.D." ( ministry of defense ) corsair vengeance c70 build
my own custom 240mm rad fan grill design for the top including the Sargent stripes in both directions around the RGJ .
" M.O.D. ( ministry of defense ) stand easy " as per a close guess of the sketch up designs after a period of work ( witch ill show you via youtube later) .including the worlds first sketchup of the corsair vengeance c70 witch you can download from my library >
http://sketchup.google.com/3dwarehouse/search?viewer=0415481293203614214933553&scoring=m
Is a custom military pc theme built on a corsair vengeance c70 and sabertooth 99fx mb to do with my fathers time in the royal green jackets .
specifically 1962 Borneo insertion . decals from the RGJ and my late fathers reg and number some service stuff , cap badges i guess.the plan from the beginning is to be a cross over between true military green of the 1960's and ammo cann / bren gun that he used . some army insignia
check out the current youtube playlist other playlist containing older builds available
http://www.youtube.com/view_all_playlists
Edited by beta bull3t - 7/5/13 at 8:30am