alrighty lets get started, never w/c'd before so this is more of a build log for me but i know i already have questions... i began today with first purchases of what is the hot loop of my system. i'm not too saavy on w/c terms so please forgive me if i mislabel a term here. what i mean by hot side is that i will be using a 60watt tec with a cooler master hyper n520 h/s submerged in my res. .
cm h/s disassembled for submersion.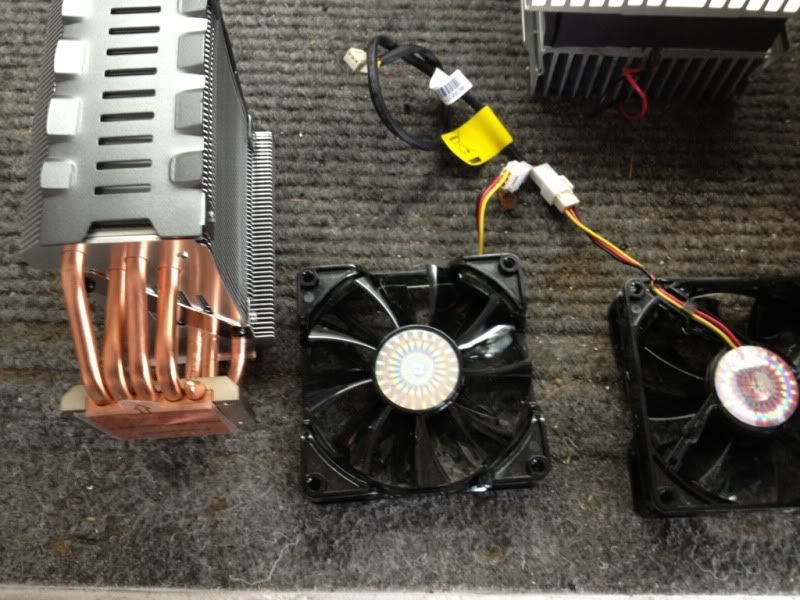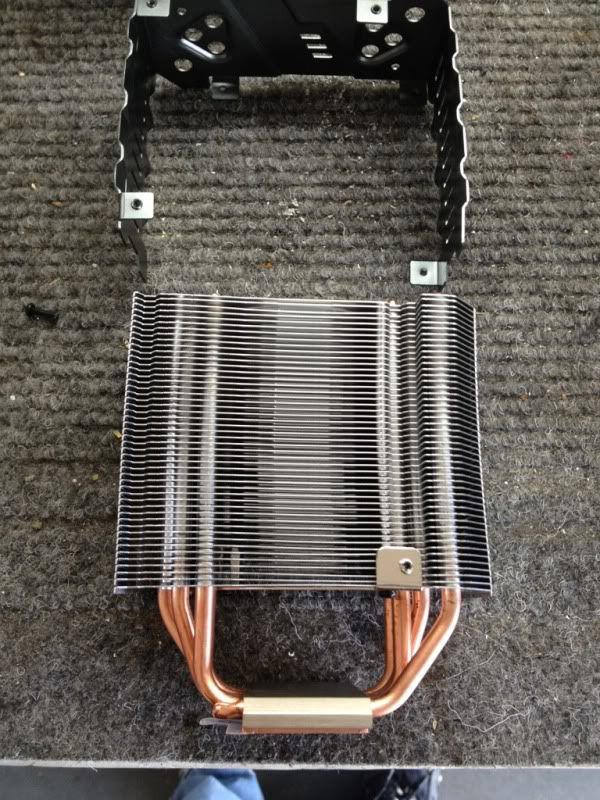 next up is the rad for the hot side cooling of the tec.... i'm not sure if i cheaped out, but i bought a h60 and used a matched pair of fans from my old antec 900v1 to be a push/pull config.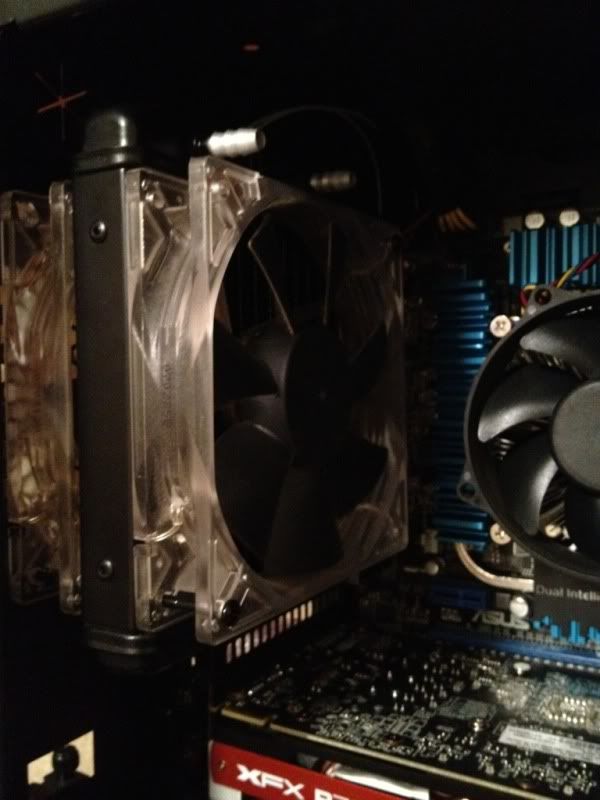 i kinda went cheap on this because for the cold side i know i'll be going either 240 or 360
here's the goal....
i'm only cooling the cpu for now, so its just cpu - rad(240 or 360)- res - pump, the tec cold side is just submerged to assist in cooling the res, that is simply 140 push/pull and cold side is the cm n520 submerged in the res.
since im sure the many keen eyes here will notice i have removed the lines from the closed h60.... it's because i will need longer lines than supplied with the kit and i'll be putting an inline fill tee fitting in that loop later.