So i built this a while ago and i figured i would share it in here just in case someone needs ideas.
Large rad is the phobia extreme 1080 9x120 the other rads are all swiftech. The phobia is absolutely the best deal (only 125$) for a silent rig due to its Massive size gives a huge volume of water and allows really quiet fans.. or no fans. So you can overclock all you want and all you hear is your HDD unless you have SSD's. Also be very particular about pumps. I use a mcp355 which is not known for being super quiet (due to vibration) but with a nice foam or sponge pad it will be very quiet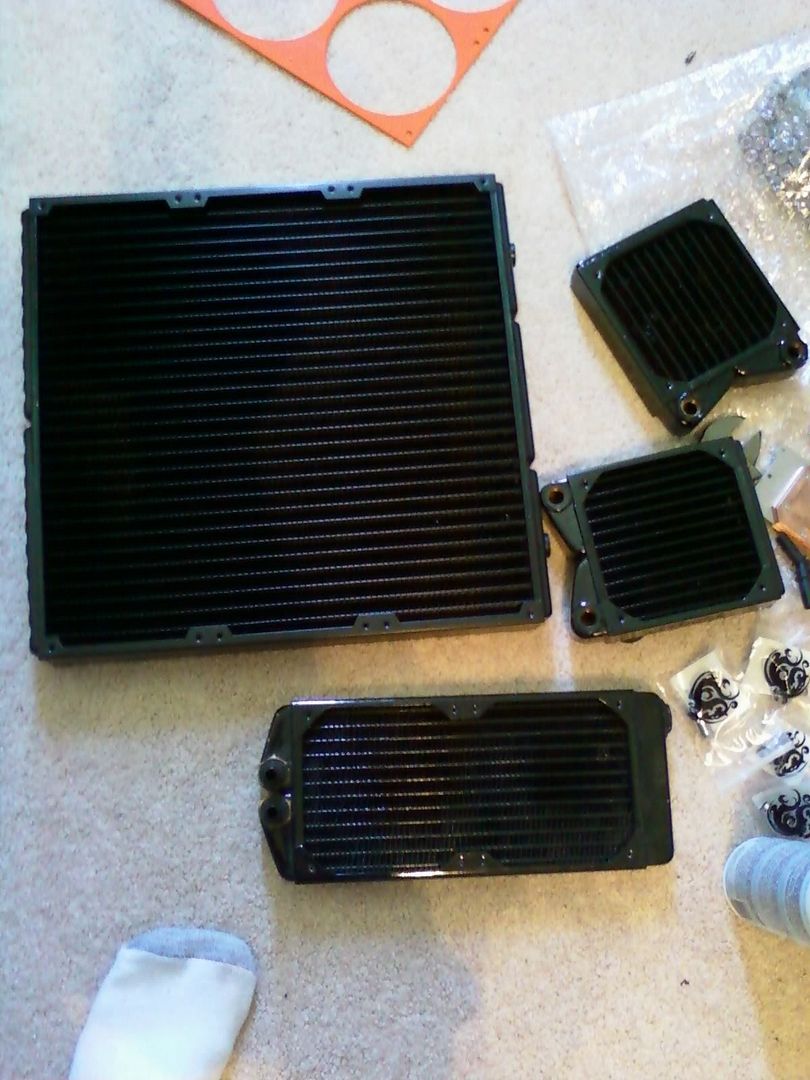 FANS! The white are GELID Silent 12's 1000rpm. (love them + they are pretty cheap)
And here is how it looks all together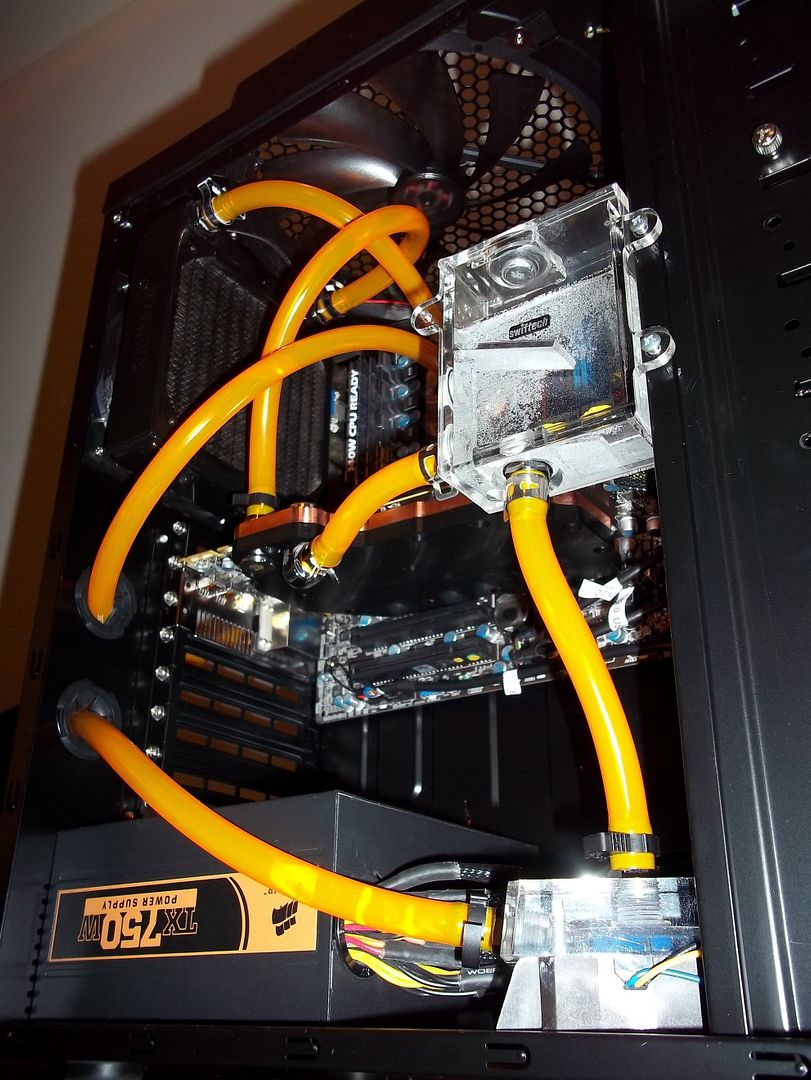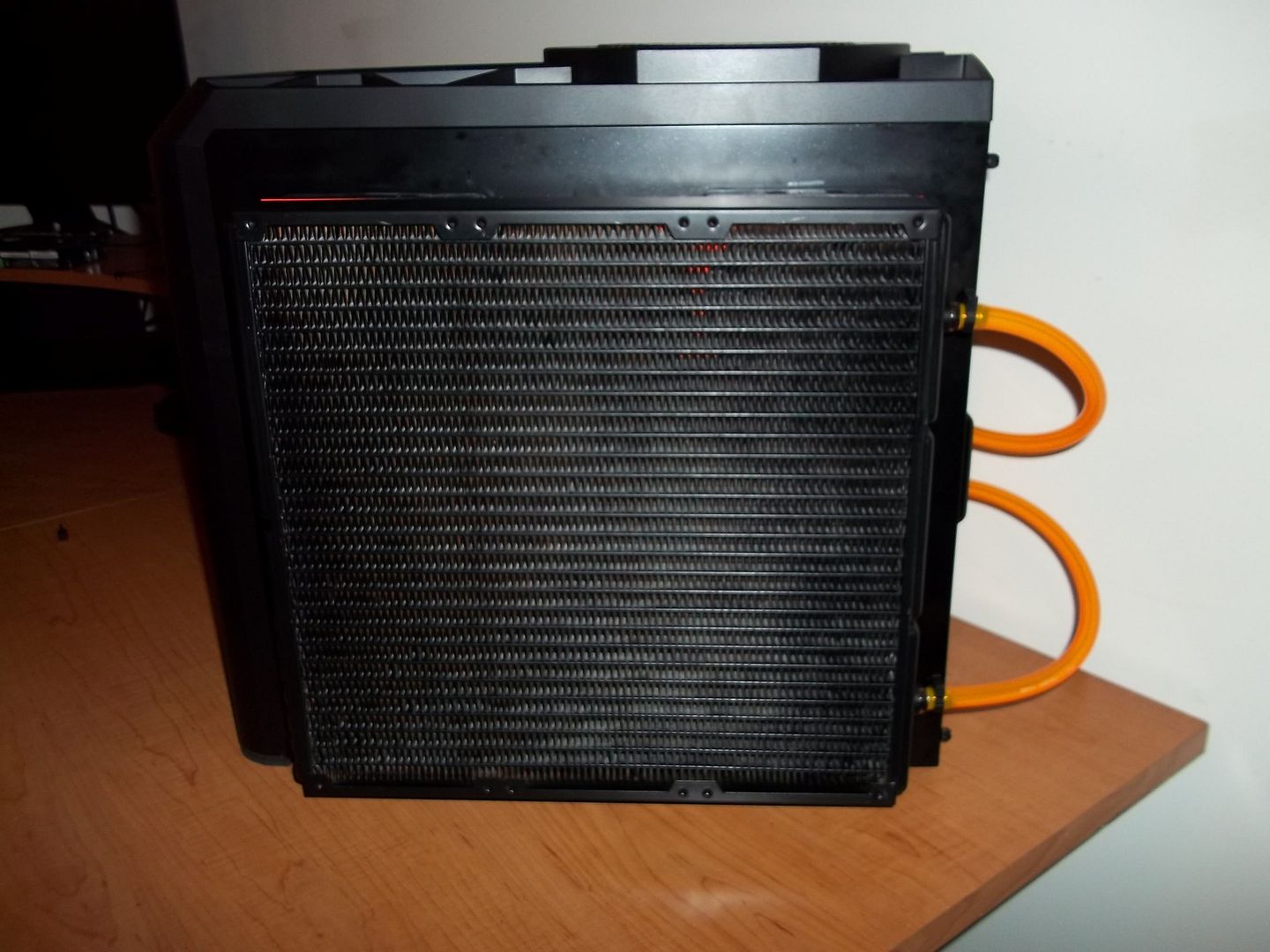 So that's my silent rig, Hope you enjoy.
CPU
Motherboard
Graphics
RAM
Ryzen 1700
Msi x370 Titanium
Aorus 1080 TI waterforce wb
Gskill tridentZ 3200
Hard Drive
Hard Drive
Cooling
OS
WD blue m.2 SSD
Intel 370 SSD
custom loop
W10
Monitor
Power
Case
Mouse
asus 24"
Corsair RMx 850 gold
Custom Define S cube
Logitech G502
Mouse Pad
Corsair mm300
View all
hide details
CPU
Motherboard
Graphics
RAM
Ryzen 1700
Msi x370 Titanium
Aorus 1080 TI waterforce wb
Gskill tridentZ 3200
Hard Drive
Hard Drive
Cooling
OS
WD blue m.2 SSD
Intel 370 SSD
custom loop
W10
Monitor
Power
Case
Mouse
asus 24"
Corsair RMx 850 gold
Custom Define S cube
Logitech G502
Mouse Pad
Corsair mm300
View all
hide details