Hey everyone just wanted to show this awesome mod to my e4200 router running dd-wrt. So this thing runs super hot all the time, never had a router run this hot. So I decided to put a fan on it.
1. take the legs off
2. Unscrew the 4 screws on the bottom
3. snap the silver bar off, then the rest of the cover
4. Get nice fan 40-70mm should be good, and mark it on the top with a pen or something
5. Use a dremel and cut a square out slightly smaller than the dimensions of the fan.
6. Drill a small hole north of the fan hole for the wires
7. Use hot glue or simliar to mount the fan to the top of the case
8. Carefully disconnect the antenna connections to make taking the motherboard out easier
9. Locate the power input. Use a multimeter to find the negative and positive connections on the pcb. Solder your fan wires to the BOTTOM of the pcb, or it wont stick correctly. (and yes the power input on the router is 12v)
10. (optional) if the fan is running too loud at 12v, i used a resister to bring the voltage down to 7v for the fan.
11. Connect the antennas back up, put the lid back on, screw everything back together
12. Use a dremel to cut down the silver bar thing with the logo so the fan fits
12. Test er out!
ive included a picture of the top off, if it might help anyone, remember you are soldering the fan leads to the bottom of the board.
Before: (i took this pic off google)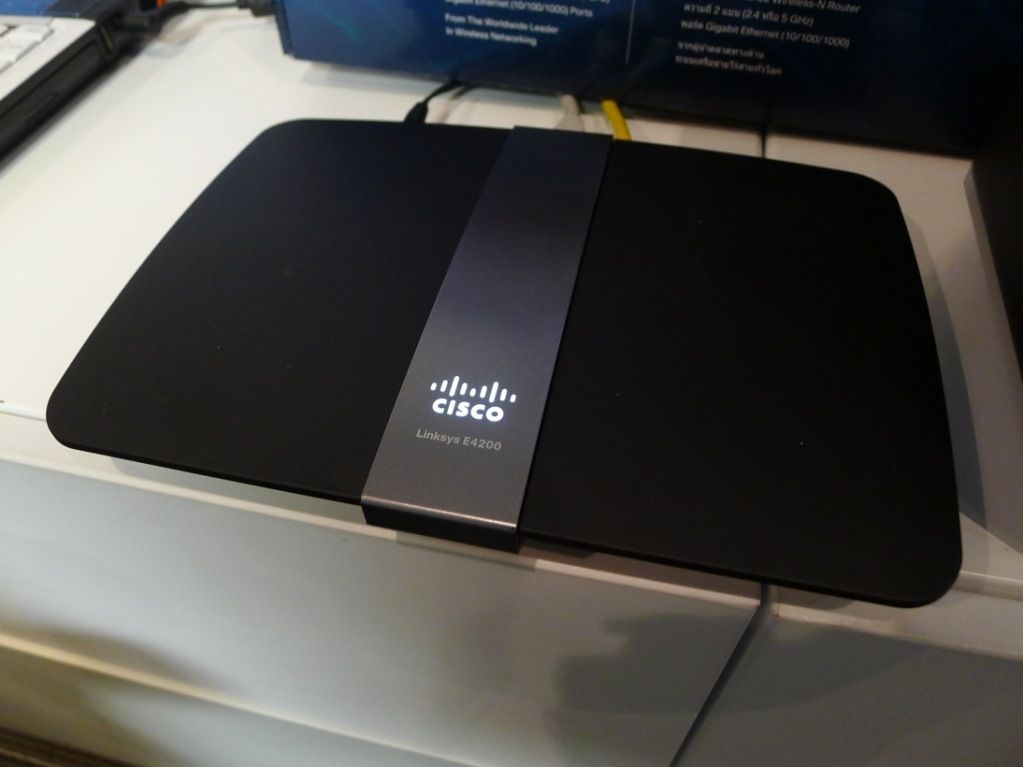 After: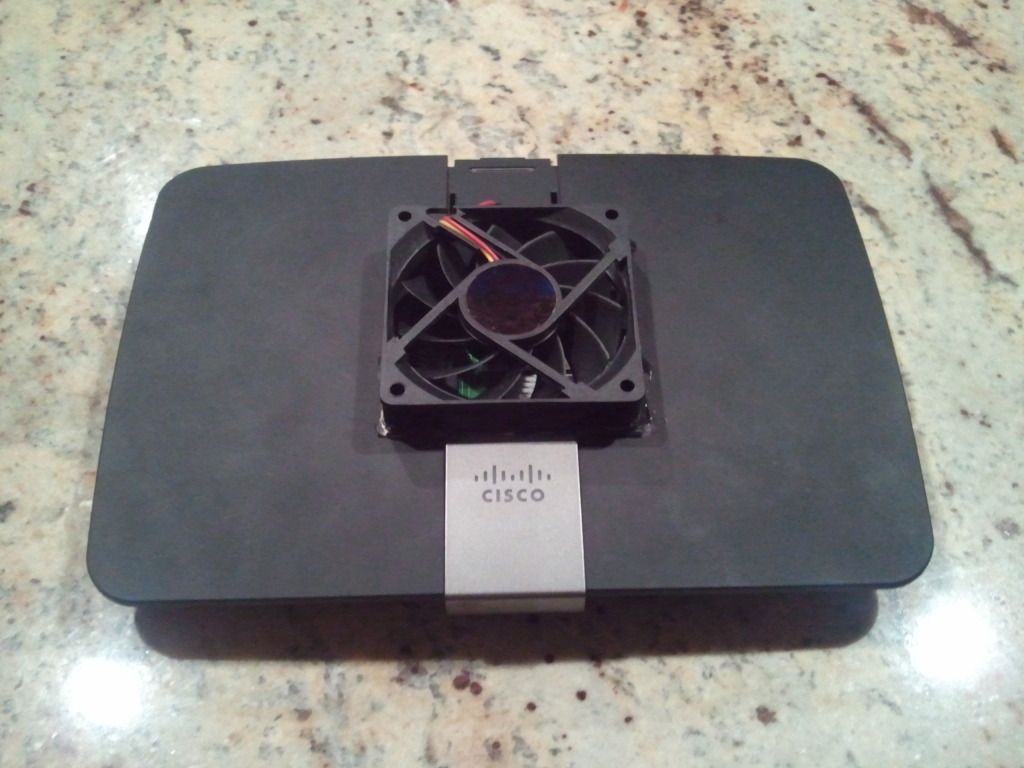 Mobo: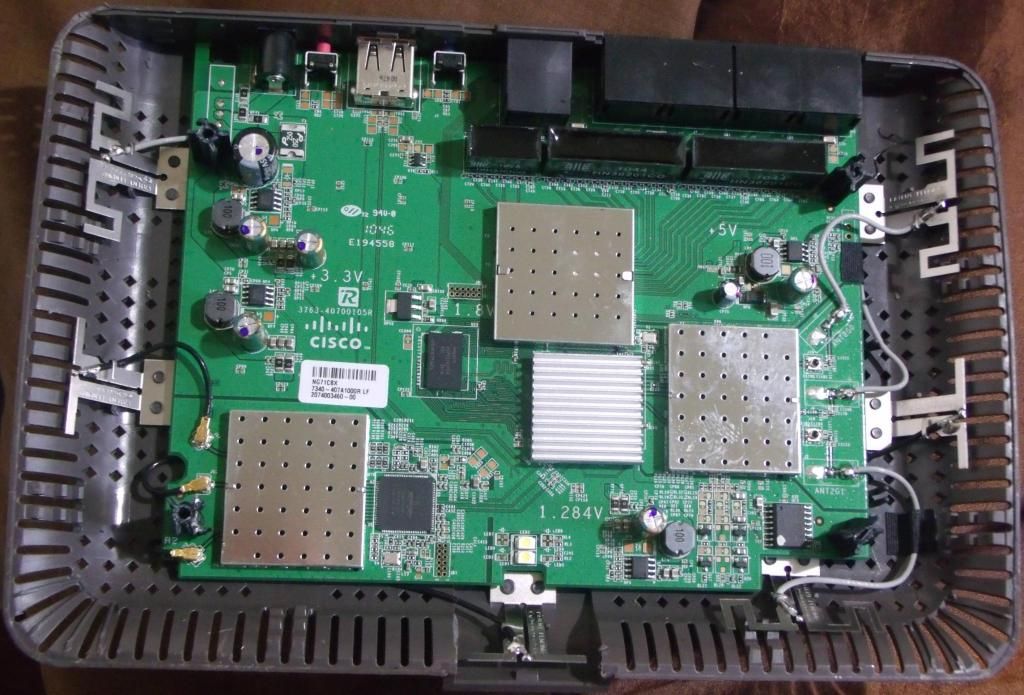 Edited by mmakam2 - 9/22/12 at 1:02am