I've got 2x Galaxy GTX 670 4GB GC in my stock HAF X case and a Cooler-master 812 HSF.
Basically the area between the top card and the HS gets the hottest and just heats up, I believe, and the top card is usually 5-10 *C hotter than the bottom card. I know this is normal but I want to try to cool it down.
HAF X comes with the VGA Duct, would this help or are my cards pushing air out near the front of the case and it won't help?
Area circled or pointed to in red is the area I'm talking about: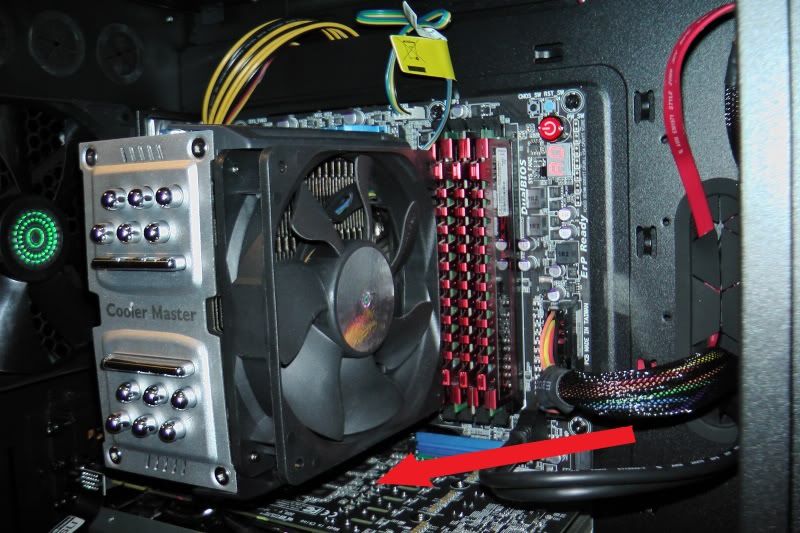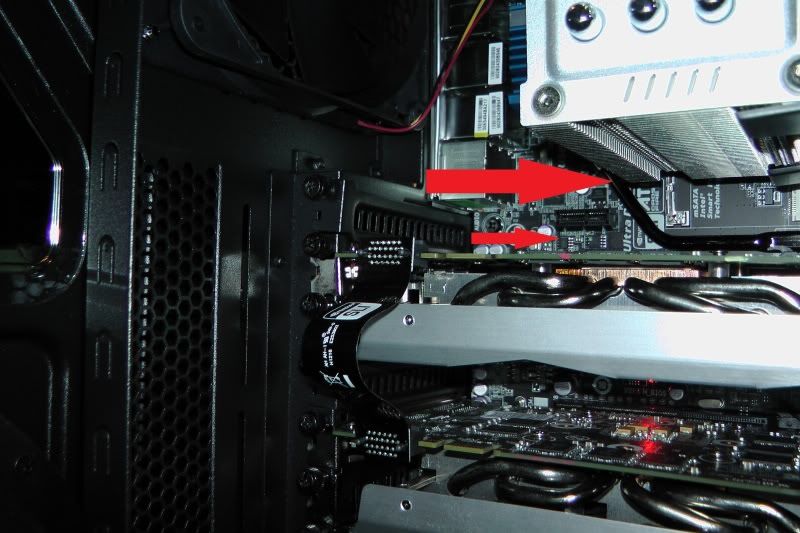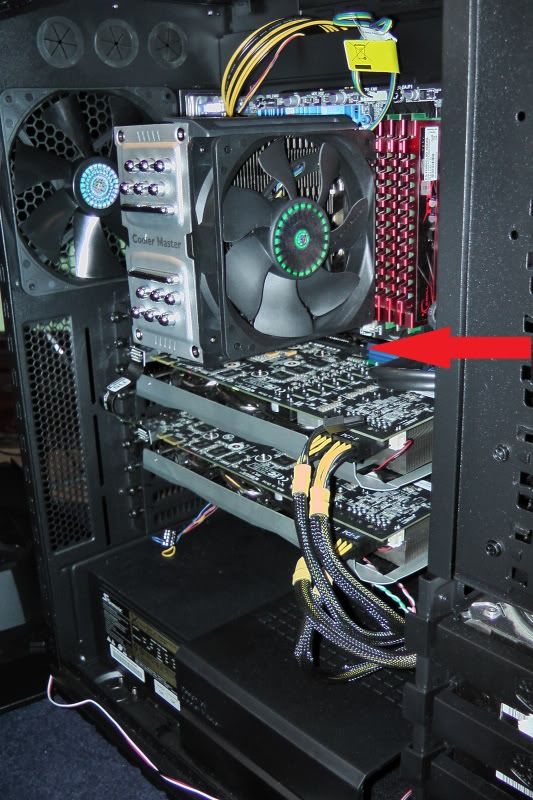 This last one... basically is it possible these cables are blocking a little air from the front bottom fan?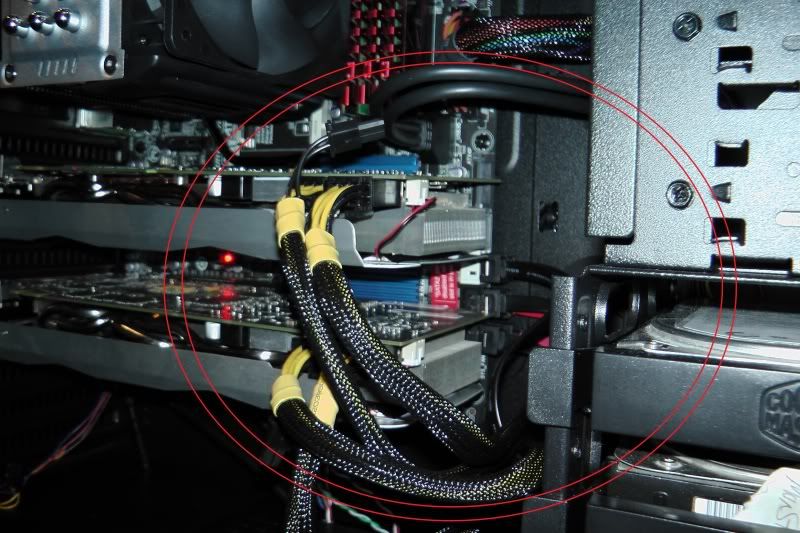 (Not sure how to link pictures properly - image shack took them down) - NVM - Love photobucket!
Edited by V!v!d - 9/29/12 at 6:52am