I thought there was a thread around here for this but I can't seem to find it...
Anyways! I need some help deciding on what colors to sleeve my PSU with. I will be making custom wires and extensions. Basically, I'm just going to have a 4" sleeved section that plugs into the "real" cable. The "real" cable will be unsleeved and out of sight.
The colors in my case will be black, white from my light panel and nickle from the blocks and tubing. I know for sure I want to use white MDPC sleeve. That's the only color I have figured out. I want to do it sort of like this: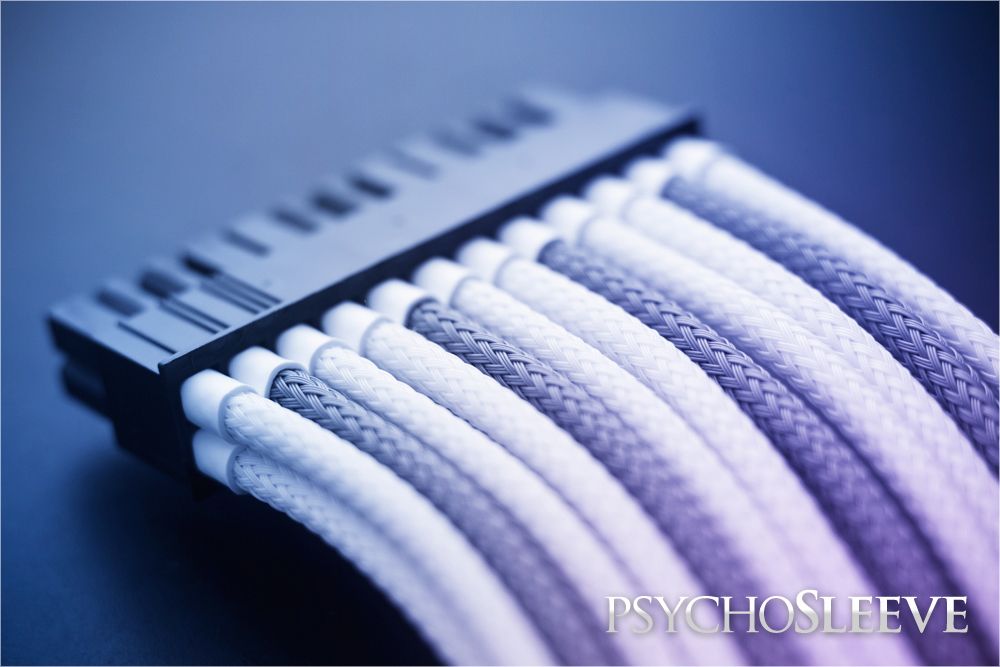 Idk if I should do grey or titanium grey. Also, would the white heatshrink still look good?
Sorry for all of the questions, I hope to get some help! Build log is in my sig.
Thanks! Jeffinslaw