- credit to Lutro0 for the logo -
Points This Foldathon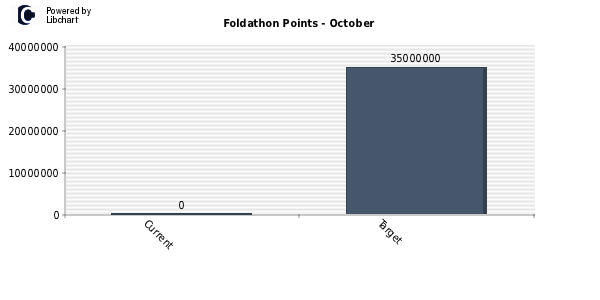 Active Participants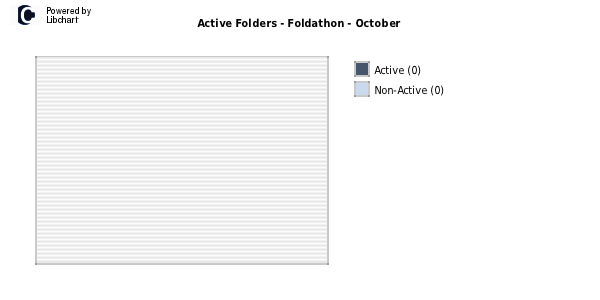 What is the Foldathon?
The Foldathon is a 2-day period each month where we Fold on any and all clients we can get our hands on. You might not be able to Fold 24/7, but if you're a Folder, there's no excuse not to Fold for these 48 hours.
This year, we're using every second Foldathon to highlight some of the lesser known diseases that the Folding@Home Project researches (directly or indirectly).  We have chosen to dedicate this Foldathon to dedicate to raising awareness of Malaria.
What is Malaria?
Quote:
Malaria is a mosquito-borne infectious disease of humans and other animals caused by protists (a type of microorganism) of the genus Plasmodium. It begins with a bite from an infected female mosquito, which introduces the protists via its saliva into the circulatory system, and ultimately to the liver where they mature and reproduce. The disease causes symptoms that typically include fever and headache, which in severe cases can progress to coma or death. Malaria is widespread in tropical and subtropical regions in a broad band around the equator, including much of Sub-Saharan Africa, Asia, and the Americas.
Five species of Plasmodium can infect and be transmitted by humans. The vast majority of deaths are caused by P. falciparum while P. vivax, P. ovale, and P. malariae cause a generally milder form of malaria that is rarely fatal. The zoonotic species P. knowlesi, prevalent in Southeast Asia, causes malaria in macaques but can also cause severe infections in humans. Malaria is prevalent in tropical regions because the significant amounts of rainfall, consistently high temperatures and high humidity, along with stagnant waters in which mosquito larvae readily mature, provide them with the environment they need for continuous breeding. Disease transmission can be reduced by preventing mosquito bites by distribution of mosquito nets and insect repellents, or with mosquito-control measures such as spraying insecticides and draining standing water.
The World Health Organization has estimated that in 2010, there were 216 million documented cases of malaria. Around 655,000 people died from the disease, many of whom were children under the age of five.[1] The actual number of deaths may be significantly higher, as precise statistics are unavailable in many rural areas, and many cases are undocumented. Malaria is commonly associated with poverty and is also a major hindrance to economic development.
Despite a clear need, no vaccine offering a high level of protection currently exists. Efforts to develop one are ongoing. Several medications are available to prevent malaria in travelers to malaria-endemic countries (prophylaxis). A variety of antimalarial medications are available. Severe malaria is treated with intravenous or intramuscular quinine or, since the mid-2000s, the artemisinin derivative artesunate, which is superior to quinine in both children and adults and is given in combination with a second anti-malarial such as mefloquine. Resistance has developed to several antimalarial drugs, most notably chloroquine and artemisinin.
How it works:

Sign-up below and run Folding@home for Overclock.net (team number: 37726) during the specified times. Those who Fold will be entered into a drawing to win the prizes listed below.  If you don't know what Folding@home is, feel free to make a thread in the Overclock.net Folding@Home Team forum or check these guides:

CPU and/or GPU Folding
Client for AMD GPUs only
When:

Wednesday October 17th Noon EDT (GMT: 4pm) until Friday October 19th Noon EDT.
Sign-Up:

You only need to sign up once.
If you'd like to be put on a reminder list for all future Foldathons, please join this group: Foldathon Participants

----> SIGN UP HERE <----
Donated Prizes:
Logitech G110 Keyboard - donated by PCModderMike
Torchlight 1 - donated by ____

Western Digital Scorpio Blue 160GB 2.5"

- donated by 

Sporadic E
PM Prize donations to axipher
Referral Rules:
You refer someone to the Foldathon, and they name you as the referrer.  The first Foldathon they fold in will be when they count.
Any points they make for the Foldathon will then be the referrer's "Referred Points" (RP's).
The three members with the most RP's will then win the 1st, 2nd, and 3rd place prizes and are removed from the Random Draw.
If a referred member participates, then they along with their referrer will also be added to a pool for a random drawing of an OCN Ducky Keyboard.
Stats:

Courtesy of sks72, enter your name (during the Foldathon) into the following link to see your points total for the Foldathon so far:
Super duper script
Courtesy of crystalhand, a work in progress Foldathon stats page that is full of features with search functionallities.
Courtesy of axipher, a work in progress Foldathon stats page that is full of features with search functionallities.
And of course the full GoogleDocs spreadsheet with signed-up participant list and all Foldathon Spreadsheet
Sig Link:

[CENTER][B]:cheers: [URL=http://www.overclock.net/t/1312065/october-2012-foldathon-17th-19th-raising-awareness-of-malaria]October Foldathon (17th-19th) - Malaria[/URL] :cheers:[/B][/CENTER]

CPU
Motherboard
Graphics
RAM
Intel Xeon X3480
Asus Maximus III Gene
AMD 7950
Mushkin Redline 2133 MHz CL9
Hard Drive
Hard Drive
Hard Drive
Cooling
250 GB Samsung 840
120 GB OCZ Solid 3
60 GB OCZ Vertex 2
Custom Loop
OS
Monitor
Keyboard
Power
Windows 8 Pro
BenQ GL2450
Filco MajesTouch2 Ninja
PC P&C Silencer Mk III 600 W
Case
Mouse
Mouse Pad
Audio
Spotswood Small Tech Station
Tt e-Sports Saphira
Monoprice XXL
Yamaha R-S300 + JVC Bookshelfs
Other
Scythe Kama-Panel 3
View all
CPU
Motherboard
Graphics
RAM
FX-8150 @ 4.6 GHz
Fatal1ty 990FX Pro
9800 GTX+ 512 MB
G.Skill Ripjaws X 1866 CL9
Hard Drive
Hard Drive
Cooling
OS
120 GB OCZ Vertex 3
1 TB WD Black
5x 120mm + MCP350 + EK Supreme HF + MicroRes
Windows 8 Consumer Preview
Monitor
Keyboard
Power
Case
2x Dell U2212HM
Logitech G110
Cooler Master 850W Silent Pro
Cooler Master 690 II Adv.
Mouse
Mouse Pad
Audio
Razer Death Adder 3.5G
Staples Gel Cushion
Asus Xonar DG + Senn. PC333D
View all
CPU
Motherboard
Graphics
RAM
Q6600
Acer X1800
ATI 5670
2 GB Kingston
Hard Drive
Optical Drive
OS
Monitor
2 TB WD Green
Asus BD-R
Windows 7 Home Premium
Sony 50" LCD
Keyboard
Power
Case
Mouse
Acer Media
220 W SFF
Acer X1800
Acer Optical
Mouse Pad
Audio
The TV cabinet
Denon 2808 7.1 AVR + Dahlquist 350W 8" Sub + Kl...
View all
hide details
CPU
Motherboard
Graphics
RAM
Intel Xeon X3480
Asus Maximus III Gene
AMD 7950
Mushkin Redline 2133 MHz CL9
Hard Drive
Hard Drive
Hard Drive
Cooling
250 GB Samsung 840
120 GB OCZ Solid 3
60 GB OCZ Vertex 2
Custom Loop
OS
Monitor
Keyboard
Power
Windows 8 Pro
BenQ GL2450
Filco MajesTouch2 Ninja
PC P&C Silencer Mk III 600 W
Case
Mouse
Mouse Pad
Audio
Spotswood Small Tech Station
Tt e-Sports Saphira
Monoprice XXL
Yamaha R-S300 + JVC Bookshelfs
Other
Scythe Kama-Panel 3
View all
CPU
Motherboard
Graphics
RAM
FX-8150 @ 4.6 GHz
Fatal1ty 990FX Pro
9800 GTX+ 512 MB
G.Skill Ripjaws X 1866 CL9
Hard Drive
Hard Drive
Cooling
OS
120 GB OCZ Vertex 3
1 TB WD Black
5x 120mm + MCP350 + EK Supreme HF + MicroRes
Windows 8 Consumer Preview
Monitor
Keyboard
Power
Case
2x Dell U2212HM
Logitech G110
Cooler Master 850W Silent Pro
Cooler Master 690 II Adv.
Mouse
Mouse Pad
Audio
Razer Death Adder 3.5G
Staples Gel Cushion
Asus Xonar DG + Senn. PC333D
View all
CPU
Motherboard
Graphics
RAM
Q6600
Acer X1800
ATI 5670
2 GB Kingston
Hard Drive
Optical Drive
OS
Monitor
2 TB WD Green
Asus BD-R
Windows 7 Home Premium
Sony 50" LCD
Keyboard
Power
Case
Mouse
Acer Media
220 W SFF
Acer X1800
Acer Optical
Mouse Pad
Audio
The TV cabinet
Denon 2808 7.1 AVR + Dahlquist 350W 8" Sub + Kl...
View all
hide details