Hey OCN. I'm new to case modding and I am getting tired of my plain old Antec 300. The cases I want are all $100+ and the only options they have that mine does not are: PSU vent on the underside, windowed side panel, and cable management holes in motherboard tray.
I cut holes in the motherboard tray a month or two ago, I used an adhesive foam sheeting I got at a craft store to make gaskets. It turned out okay but this time around I'm going to fine tune it. I plan on painting the inside of the case matte black. What type of paint should I use?
I already ordered u channel molding for my window and other holes. I want to scrap the HDD rack and mount my SSD and HDD in the 5.25" bays. What is a good way to do this without spending a bunch of money? Also what can I use to make feet for my case so it stands off the desk about 3/4"?
Any ideas or suggestions are welcome. Here is my canvas!
Here are the cable management holes: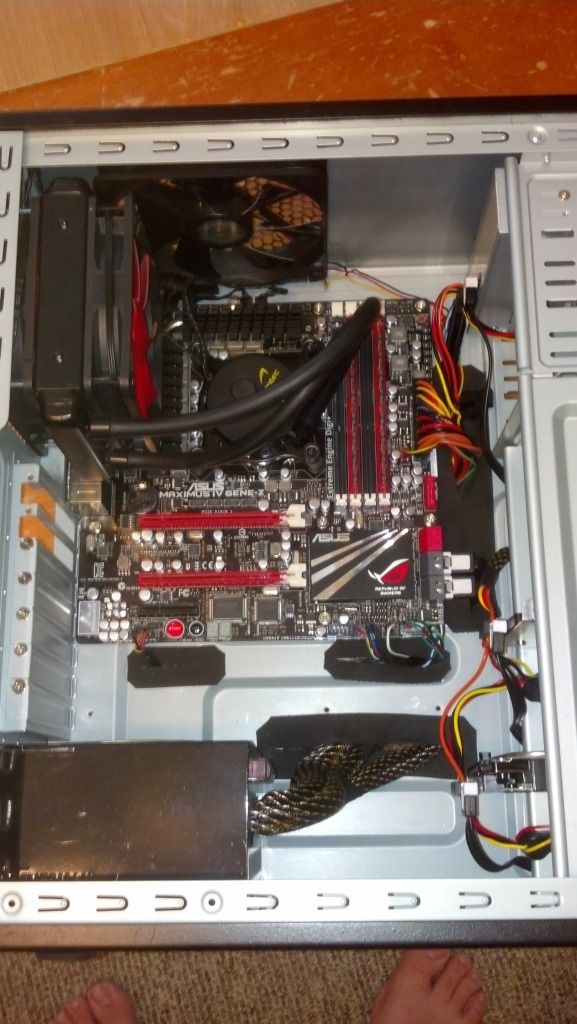 They're kind of sloppy but I hope to fine tune them this time around...Thanks for looking!
Here are links of my stock cases so you can get an idea of what I was working with.
Antec 300 -
http://www.newegg.com/Product/Product.aspx?Item=N82E16811129066
HEC 63R3BB -
http://www.newegg.com/Product/Product.aspx?Item=N82E16811121120
Edited by stickg1 - 10/14/12 at 1:30pm