Just counting cpus, looks like 27 altogether, various amd, 775, 1366 , 1155 & 1 x 2011.
Some memory from later last year, I've added 6 more kits since then (3 dual kits & 3 triple kits of various PSC & BBSE)
A shot of the hardware racks, added at least 4 new boards & 6 more gpus since it was taken (a couple rigs weren't in the pic)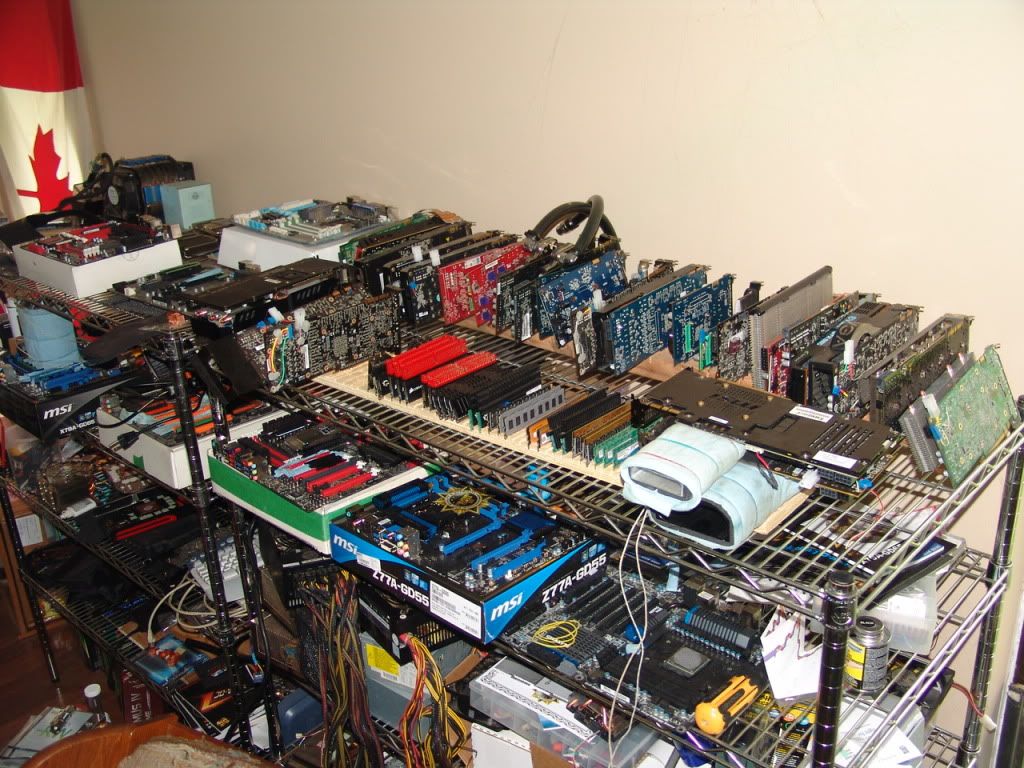 Some cooling for subzero that needs no ln2 or DICE, just have to plug it in & get overclocking.
cascade (gets to ~ -106°)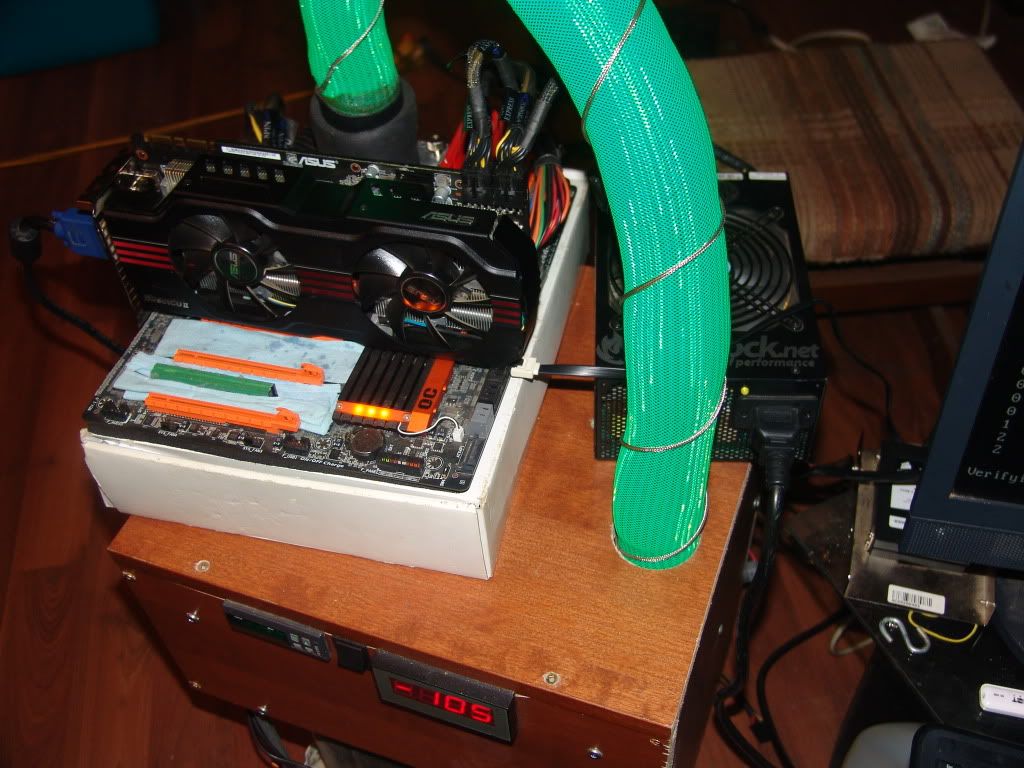 -40° single stage on the cpu & -15° single stage on the gpu
Quick list of the hardware wouldn't be very quick...
CPU
Motherboard
Graphics
RAM
i7 990x/3930k/3770k/4770k
GB x58a-OC/Asus RIVE/x79 gd65/z77 mpower/z77 MV...
gtx480s/gtx580s/7970s/680s/Titan
Hyper/PSC/BBSE/Hynix/Samsung
Hard Drive
Optical Drive
Cooling
OS
HDDs/SSDs
DVD
Air/water/phase/copper pot
Windowz
Monitor
Keyboard
Power
Case
samsung 2320
Razer Lycosa
ax1200
carboard box
Mouse
Trackball
View all
hide details
CPU
Motherboard
Graphics
RAM
i7 990x/3930k/3770k/4770k
GB x58a-OC/Asus RIVE/x79 gd65/z77 mpower/z77 MV...
gtx480s/gtx580s/7970s/680s/Titan
Hyper/PSC/BBSE/Hynix/Samsung
Hard Drive
Optical Drive
Cooling
OS
HDDs/SSDs
DVD
Air/water/phase/copper pot
Windowz
Monitor
Keyboard
Power
Case
samsung 2320
Razer Lycosa
ax1200
carboard box
Mouse
Trackball
View all
hide details